Six exhibitions to check out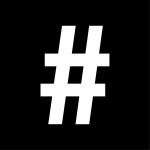 By: #legend
August 21, 2023
Several exciting art exhibitions are popping up around town. Stephenie Gee, Hazel Ho and Chae Eun Son put together a selection of six must-sees
Gagosian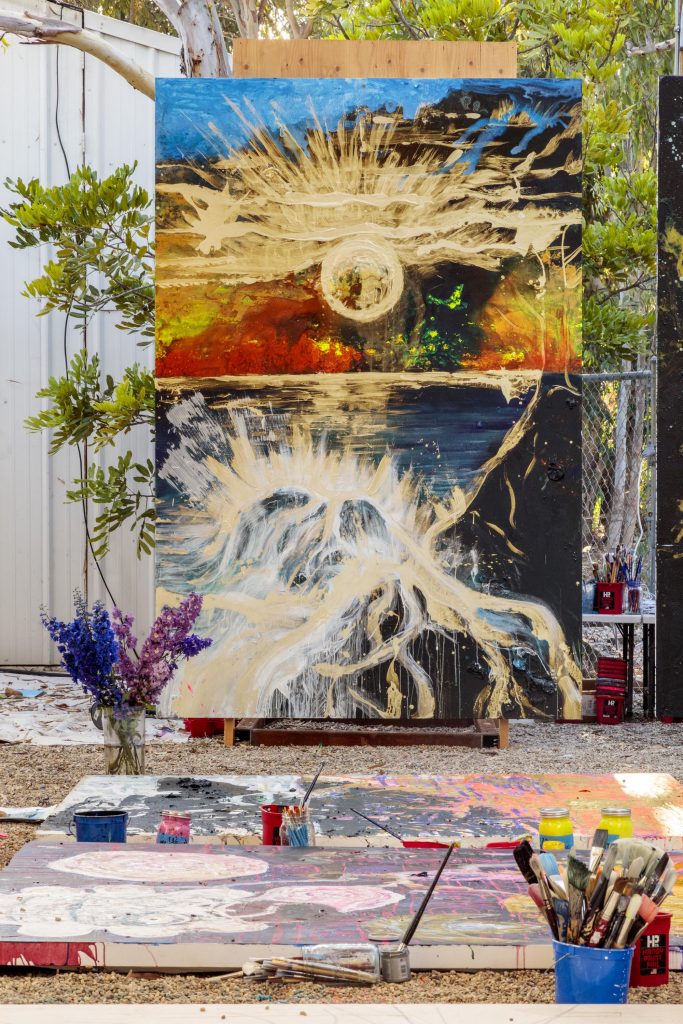 Gagosian announces Abundance, an exhibition of Thomas Houseago's new still-life and landscape paintings inspired by the cosmic and spiritual interconnectedness of nature. Reflecting on the artist's experiences in Malibu, California, the works capture the vibrant colours of sunrise and sunset, the rhythmic ocean waves and the flourishing flora. Houseago draws inspiration from Eastern and Northern European artists, integrating his pieces with the emotional and spatial power of saturated colour and dynamic form. Abundance invites viewers to contemplate the beauty of everyday life while marvelling at the vastness and energy of the universe. The exhibition opens in Hong Kong on September 21, offering a captivating exploration of Houseago's artistic visions.
When: September 21 to November 4
Where: 7/F, Pedder Building, 12 Pedder St, Central
M+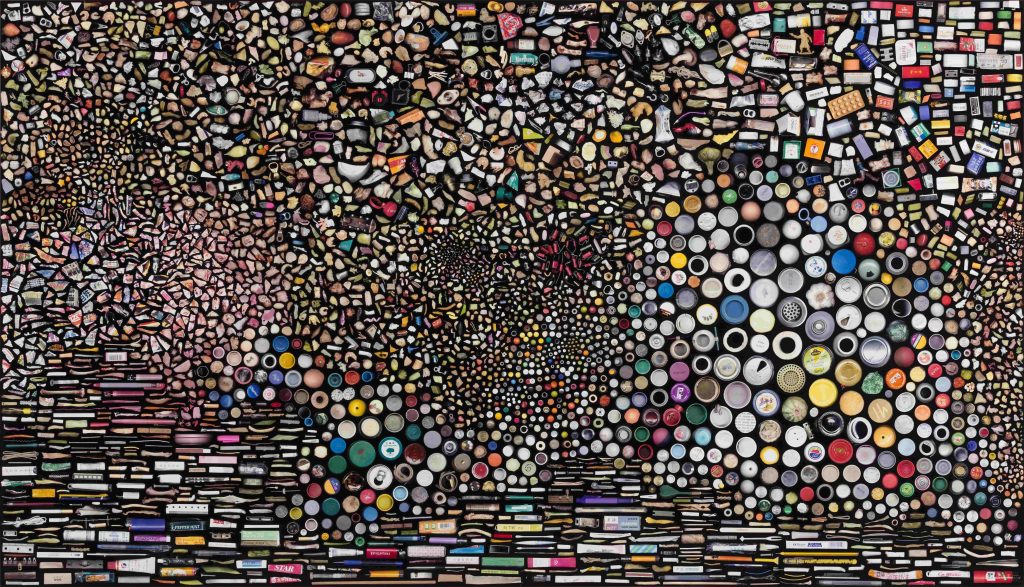 M+, Asia's pioneering museum of contemporary visual culture in Hong Kong's West Kowloon Cultural District, presents M+ Sigg Collection: Another Story, the second exhibition showcasing the renowned collection. Opening to the public on September 22, 2023, in the Sigg Galleries, this exhibition offers a fresh perspective on contemporary Chinese art, highlighting artists who assert their presence and unique visual language. With over 120 works divided into sections such as "Facing Uncertainty", "Sensory Overload", "Ambivalent States", and "Hidden Disruption", the exhibition explores the styles and practices of Chinese art from the 1990s to the present. It unveils the artists' response to China's rapid development, cultural identity and the challenges of a changing society. Visitors can also enjoy a selection of works from the extensive M+ Sigg Collection in the West Gallery Annex.
When: September 22 onwards
Where: West Kowloon Cultural District, 38 Museum Drive, Kowloon
Woaw Gallery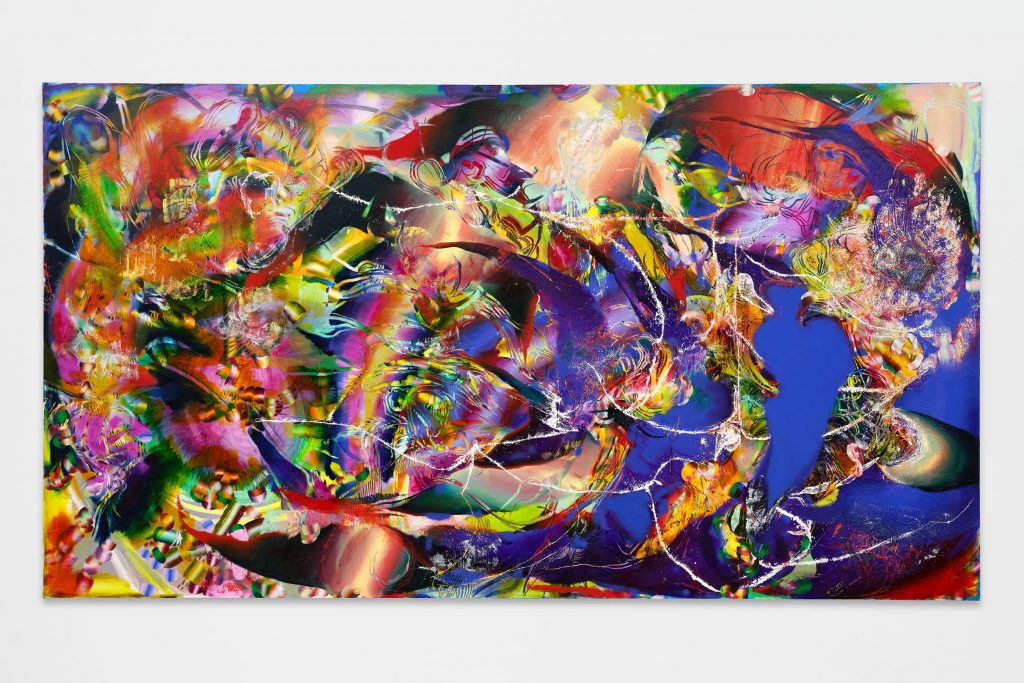 Woaw Gallery presents The Descendants, a group exhibition featuring over 20 international artists at K11 Musea in Hong Kong. Curated by Melanie Lum, Micki Meng, and Kevin Poon, this dynamic showcase runs from September 2 to September 17, 2023. The exhibition takes over the entire Kunsthalle of K11 Art & Cultural Centre, highlighting a generation of influential artists shaping contemporary art worldwide. The Descendants explores the intersection of classic abstraction, portraiture and landscape, as each artist showcases their unique artistic visions and cultural backgrounds. With a focus on diaspora, race, gender and sexuality, the artists focus on pushing the boundaries of artistic exploration and representing a new vanguard of contemporary art.
Woaw Gallery is also excited to unveil its new location on Sun Street, Wan Chai, opening on August 22, 2023. With a commitment to showcasing cutting-edge contemporary art, this expansion adds a street-level gallery overseen by renowned architects Beau Architects. To celebrate the inauguration, Woaw Gallery presents a unique two-part exhibition featuring Korean artist Taedong Lee and local artist Kitty Ng. The exhibition, titled "The Record, the Double, and the Singular", will take place in both the new space and the original gallery on Sun Street – initiating a vibrant artistic dialogue between the two artists. From August 22 to October 22, 2023, viewers can explore the captivating works of Ng and Lee, who both draw inspiration from personal archives of photographs. Challenging Roland Barthes' view of photographs as catalysts for recollection and distortion, creating singular artistic experiences.
When: August 22 to October 22
Where: The Descendants – 6/F, Kunsthalle, K11 Musea, 18 Salisbury Road, Tsim Sha Tsui; 5 Sun Street Wan Chai
Phillips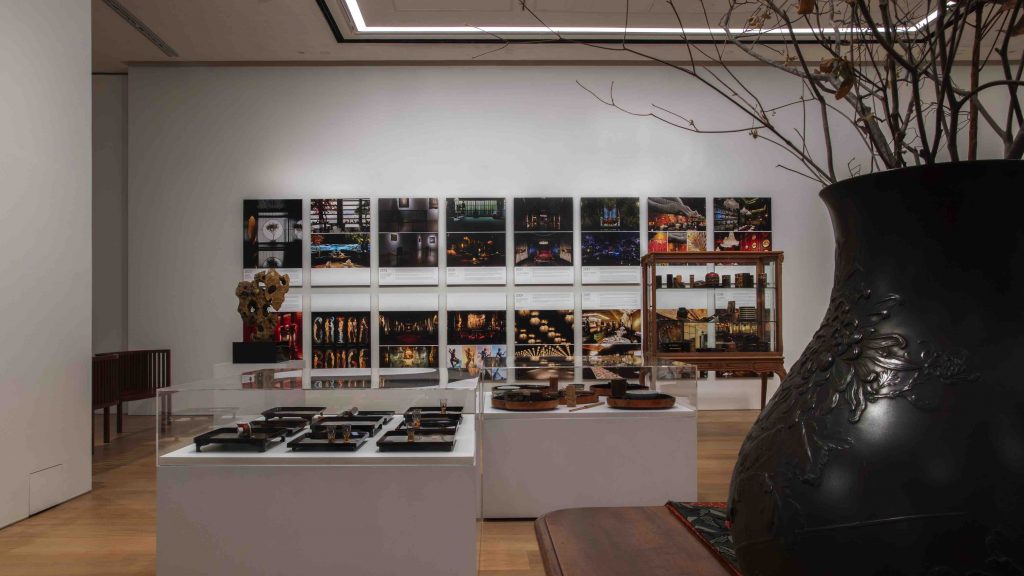 The "Alan Chan: Collecting Inspiration for Design" exhibition will be held at Phillips Asia Headquarters in West Kowloon from August 12 to August 27, 2023. Spanning Alan Chan's 50-year career in advertising, graphic, spatial design, and visual art, this exhibition showcases over 800 objects that he has collected. Divided into three themed chambers, the exhibition offers a glimpse into Chan's creative journey.
The "Joy of Collecting" chamber provides visitors with the opportunity to explore over 30 cabinets housing more than 500 pieces, including fine art, antiques, curiosities, and daily collectables. The immersive showcase evokes the bustling streets of Hong Kong, inviting discovery at every turn.
The second chamber, titled, the "Joy of Creating" chamber reveals Chan's artistic pursuits beyond his commercial works – featuring art created in various media, such as the "iEYEai" series photographed with an iPhone and the "Enlightenment" series created with neon lights. This showcases his ongoing creative journey and his unique design philosophy.
In the final chamber, "Joy of Cyrating", visitors experience the immersive art spaces of Chan's private art space, Salon 27. This curated space exemplified a lifestyle rooted in art, design, and culture – enriching our living experiences.
When: August 12 to 27
Where: G/F, WKCDA Tower, West Kowloon Cultural District, No. 8 Austin Road West, Kowloon
Lucie Chang Fine Arts/L+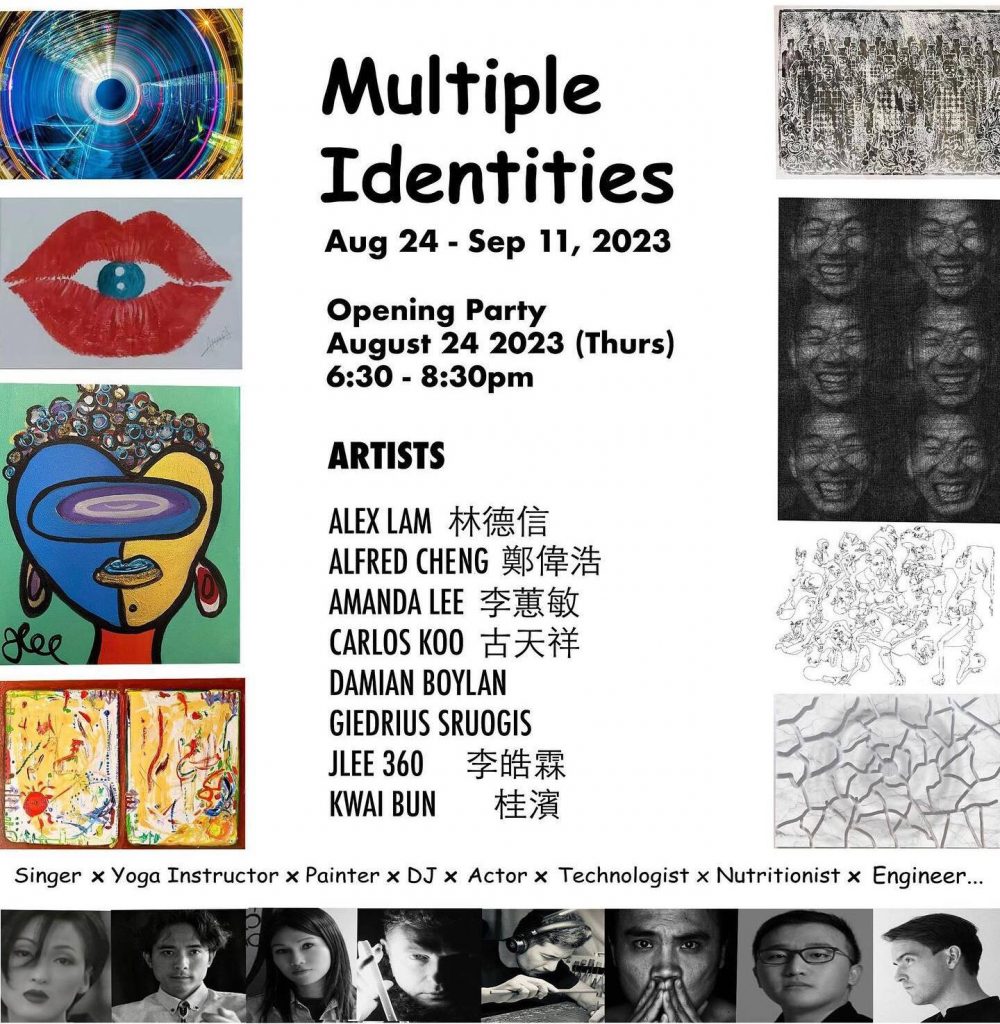 The culmination of a collaboration with art professional Jlee and eight multitalented artists from different backgrounds – Alex Lam, Alfred Cheng, Amanda Lee, Carlos Koo, Damian Boylan, Giedrius Sruogis, Jlee 360 and Kwai Bun – "Multiple Identities" encourages positive thinking and viewers to embrace their different roles and sides in life. Besides unique artworks that span mediums including copper, marble, drawing, paintings and a wearable art watch, the exhibition, which opens from August 24 to September 11, will also feature art music performances and special workshops.
When: August 24 to September 11
Where: Unit C, 12/F, Gee Chang Hong Centre, 65 Wong Chuk Hang Road, Wong Chuk Hang
Cordis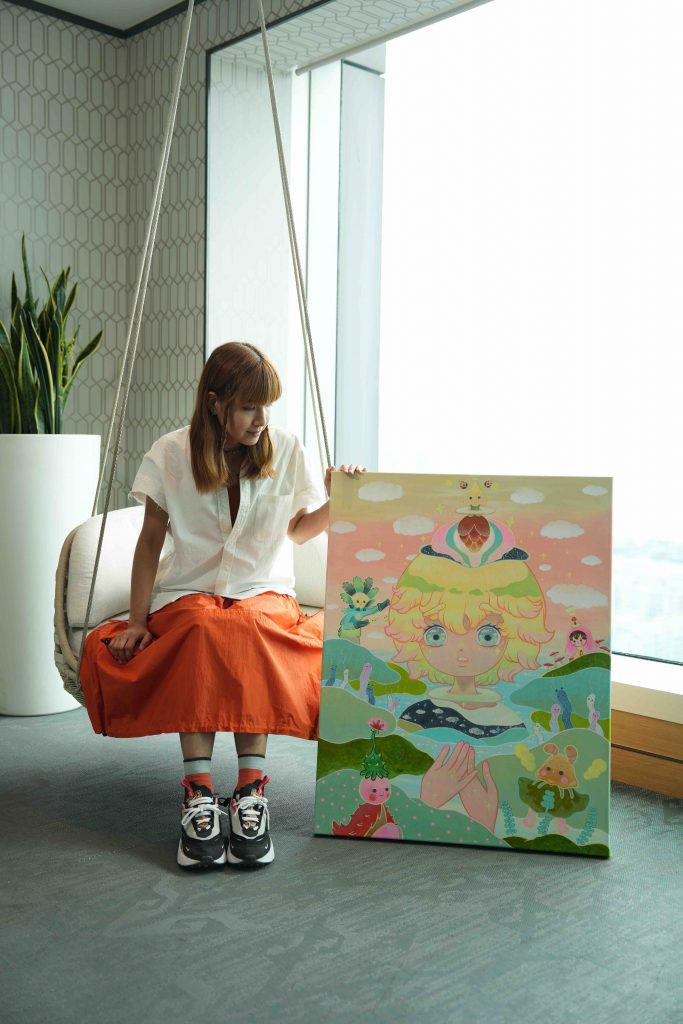 Cordis, Hong Kong is bringing back its renowned "Art in Residence" Exhibition to celebrate the hotel's 8th anniversary on August 26. The exhibition features the collaborative works of three local artists, William Tong, Terence Choi, and Miloza Ma, under the theme of "Trinity". From August 24 to September 15, 2023, the artworks will be displayed in the hotel lobby, available to the public for free.
The "Trinity" collection explores the hidden meanings of living things, delving into psychological thinking, spirituality in dreams, and daily habits. The artists depict three imaginary creatures that symbolize the wonders of biological evolution – unraveling the mysteries behind the existence of all species.
Willian Tong's "Artificial Creature" showcases a two-dimensional work, representing entities created by humans – emphasizing the perception that imbues creatures with existence. Terence Choi's "Nocturnal" depicts 16 types of nocturnal creatures with reversed biological clocks, illustrating the challenges faced by "night owls" in both psychological and physical realms. In addition, Miloza Ma's "Otherworldly Critter" features 12 dream-inspired critters, each symbolising a specific value that encourages mindfulness and prioritizing what truly matters in our waking lives.
When: August 24 to September 15
Where: Level L, Cordis, Hong Kong, 555 Shanghai Street, Mongkok, Kowloon
See also: 100 Takes: Good ol' days