Murakami goes Gagosian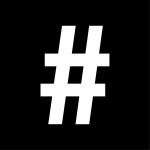 By: #legend
October 6, 2023
Renowned Japanese artist Takashi Murakami, whose work has been described as 'an intersection of pop culture, history and fine art', talks to Dionne Bel about creating a cognitive revolution for the mind in his first exhibition with Gagosian in France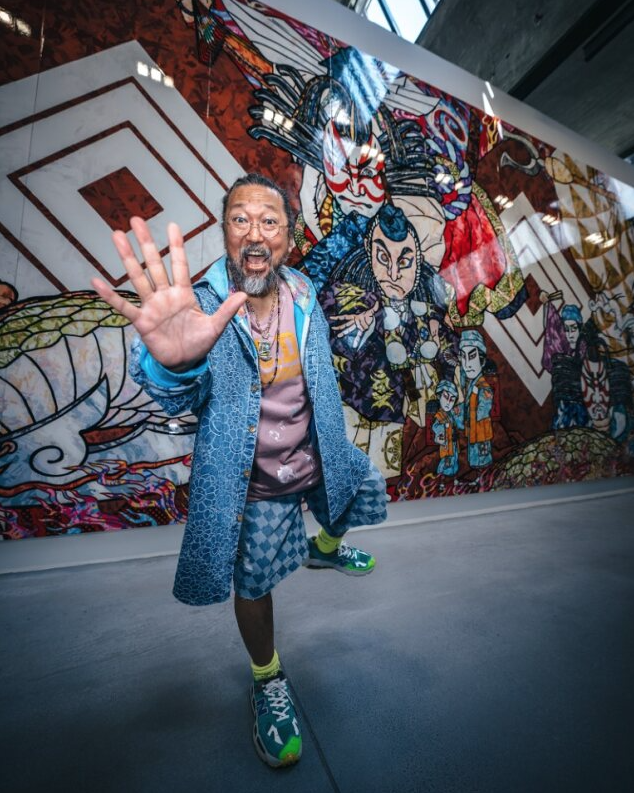 Takashi Murakami's artistic practice is as vast as the hangar-like spaces of Gagosian gallery in Le Bourget on the outskirts of Paris, where his solo show, Understanding the New Cognitive Domain, is on view through December 22. The centrepiece of the Tokyo-born artist's exhibition is an intimidating 5m x 23m canvas based on a stage curtain he produced for a kabuki theatre in Tokyo – his second- largest artwork ever after The 500 Arhats. The curtain celebrated kabuki actor and producer Ichikawa Ebizō XI assuming the prestigious stage name "Ichikawa Danjūrō XIII, Hakuen", which has been passed down through the Ichikawa family's 350-year history.
In another installation, two monumental paintings of Murakami's signature rainbow- hued smiling daisies resonate with one another in their representation of his Superflat concept referring to ultra-smooth, two-dimensional flattened compositions and the removal of hierarchical boundaries between artistic genres, while using classical Japanese painting techniques to arrive at the result. Also on display are a swirling indigo- blue dragon revisiting Japanese artist Soga Shōhaku's 18th-century masterpiece, video- game-like depictions of notable economists, a happy flower flashing neon sign, pixelated lucky cat paintings referencing his NFTs of the same subject, and two futuristic anime- style avatars brought to life in physical form as life-size mirror-plated statues and painted portraits.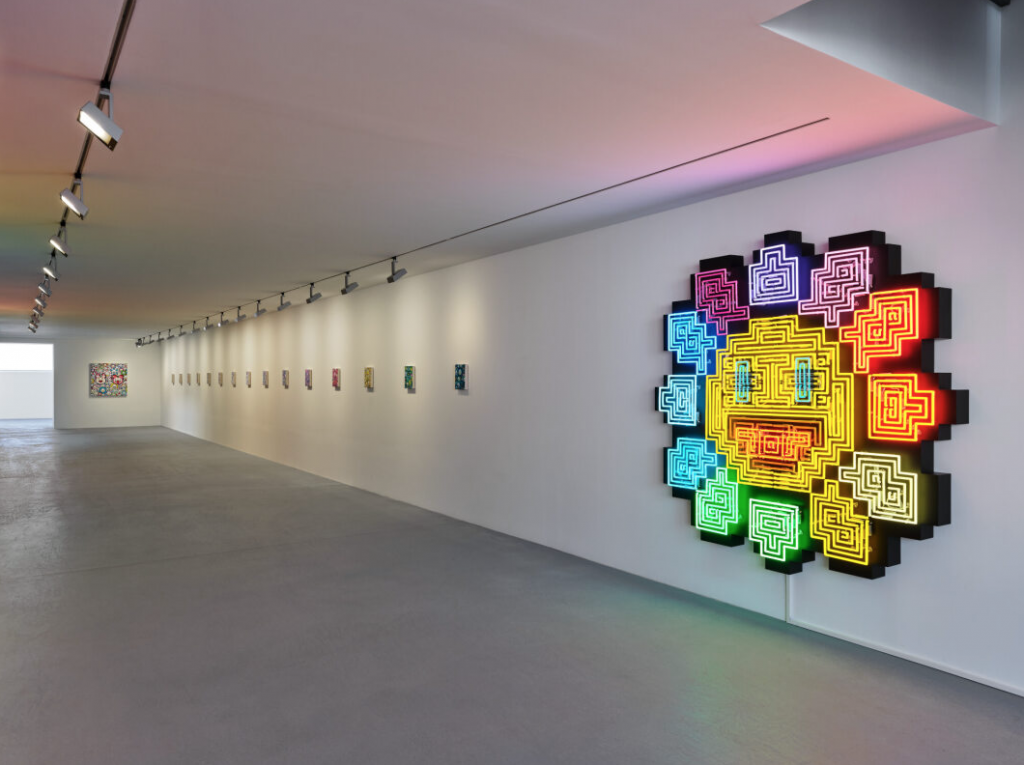 On opening day, Murakami gifted one of his NFT artworks – the Flower Jet Coin depicting a pixelated smiling flower – to long queues of visitors who made it out to his exhibition. Believing that NFTs, the gaming metaverse and the crypto space are a new cognitive domain that will be recognised in the near future, he finds parallels with his time spent in New York in the 1990s, when he didn't immediately understand Minimalist art but after years researching it had a mind- blowing revelation that compelled him to reevaluate his existing values.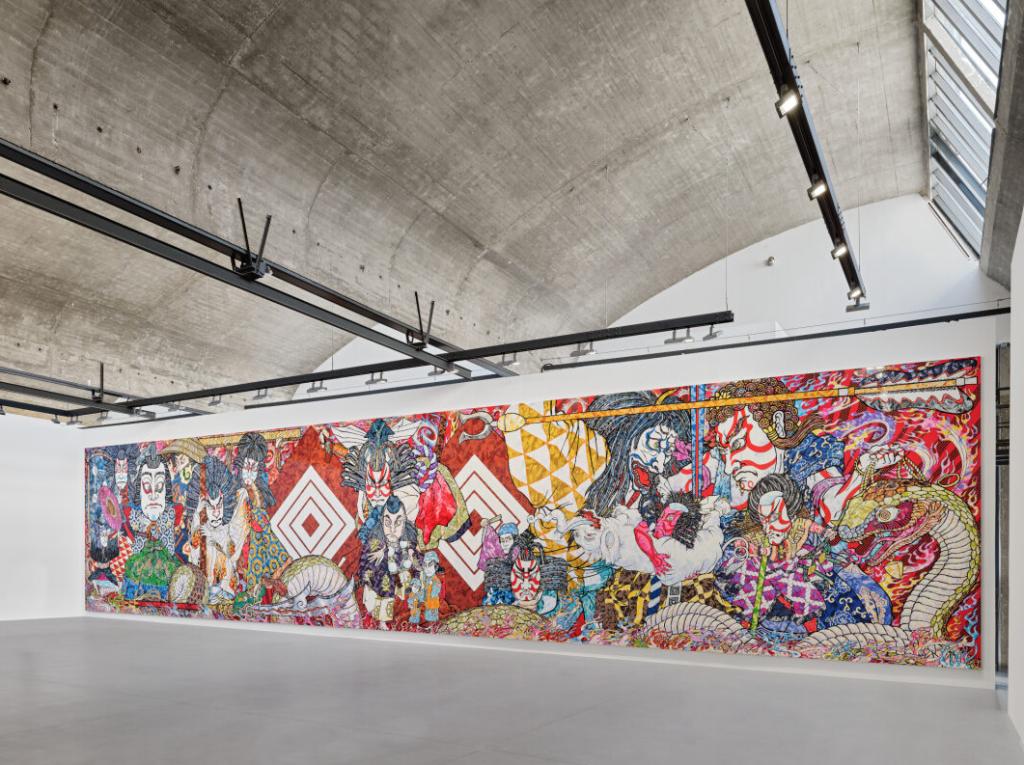 Tell me about your childhood.
My family was super poor, coming from the southern Japan area of Kyushu. My parents went to Tokyo to look for work. My father was a taxi driver for 50 years. We lived in downtown Tokyo very close to the river and each time the typhoon came, the water rose up very high. At the time, there was a big boom in Japan for Impressionist paintings, and my parents brought me and my younger brother to visit a museum almost every month. I didn't like the experience, but it ended up imprinting in my mind, so that's why I became an artist and my brother a painter. It was a trap set by my parents.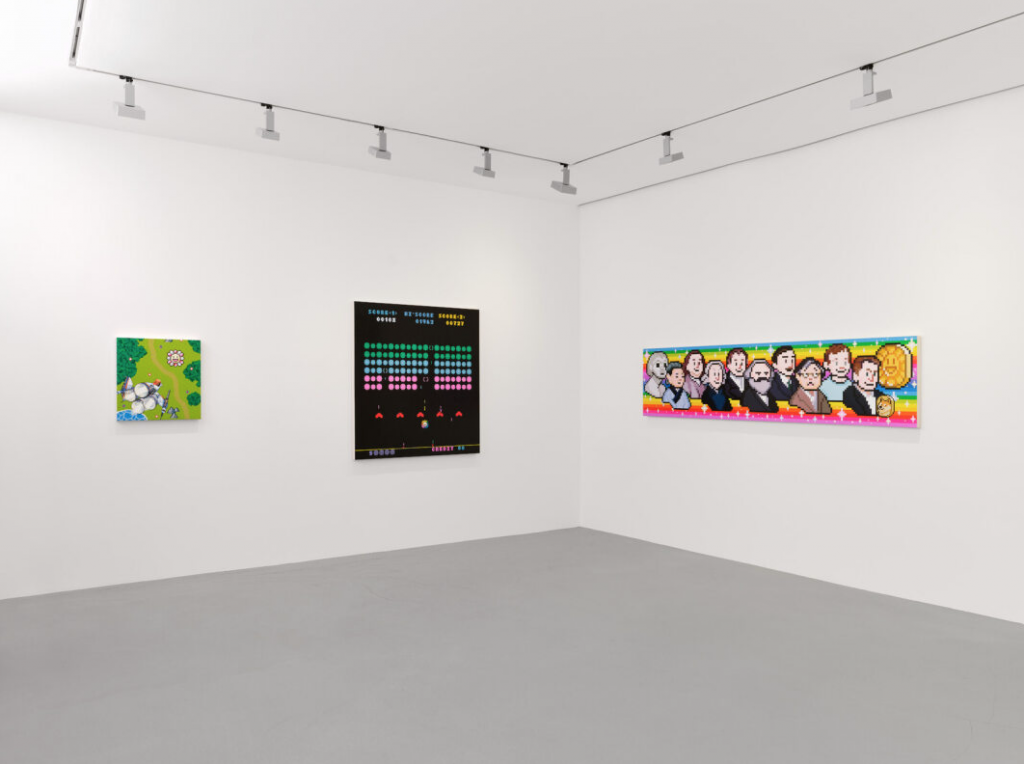 How were you influenced by anime, manga and the otaku subculture?
When I was 14 years old, one of my friends and I were in a swimming club. In the wintertime, I would go each day to his house. He was obsessed with animation and we read books, and then we became otaku geeks. A big influence on my art came from watching sci-fi movies like Star Wars, Close Encounters of the Third Kind and Galaxy Express 999 when I was 17, and everything got imprinted in my brain. Until now, everything stems back to my memories of these movies.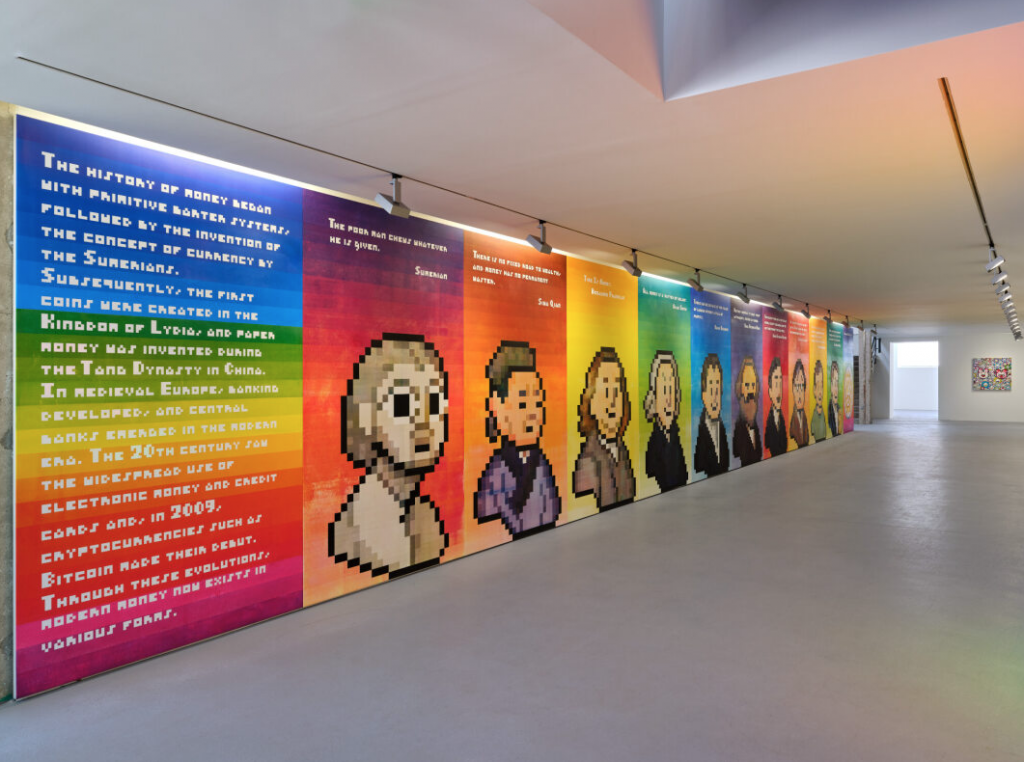 Your work brings together Japan's history with contemporary pop culture. How is your art influenced by the dropping of the two atomic bombs during World War II, the defeat of Japan and the US presence in post-WWII Japan?
My dad worked in the Japan Self-Defence Force because he could not get other work after WWII. He watched the war history channel every day on WWII and the Vietnam War. He was also a maniac for weapons and aeroplanes, buying books and reading about the new inventions. Japan as a country was asking itself big questions after the war, and that is the basic concept of my work.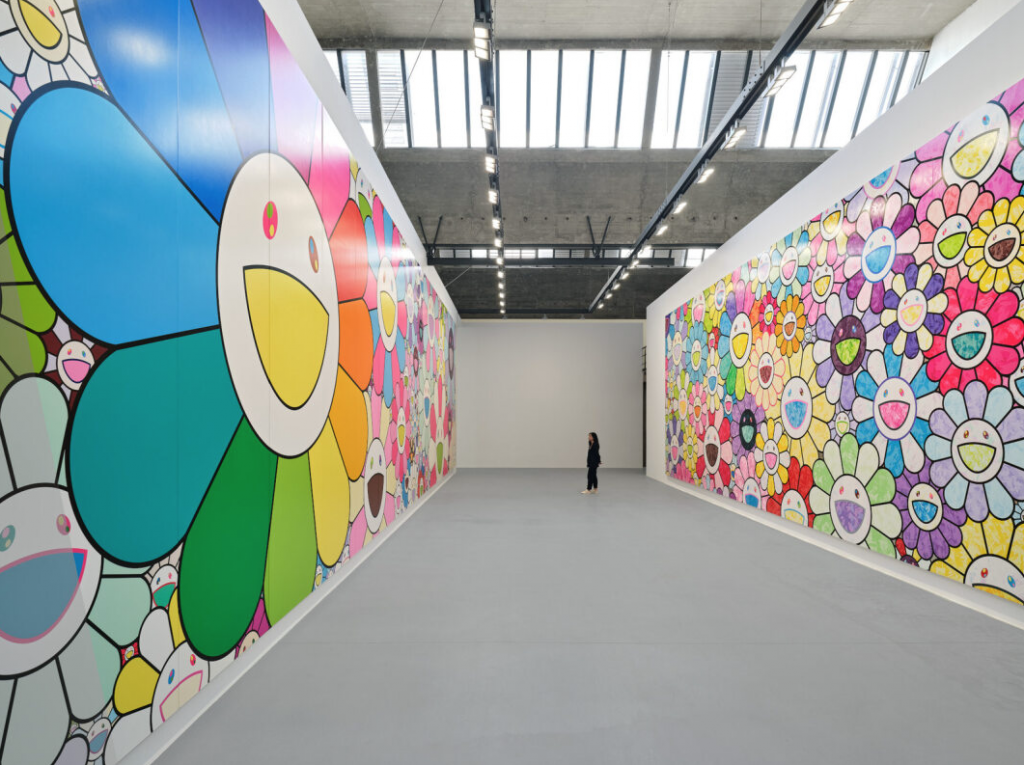 Describe your current exhibition Understanding the New Cognitive Domain at Gagosian. Why is it important that your work proposes a whole new cognitive field within art history or a cognitive revolution for the brain?
People hated Pop Art, Andy Warhol and Roy Lichtenstein in the early '70s because they could not believe that was art. They thought it was just junk, but 30 years later, people recognised it as art. So why did they change their minds? Many people finally understood the concept. For this show, I used images of kabuki, dragons, flowers and NFTs. In my experience, my encounter with Minimal art completely opened my eyes. Oh, contemporary art is like that: white paint on top of a white canvas.
At first, I couldn't understand it, but art professionals said this was important art, so I observed it for three years and then my brain understood it. It changed art history. My iconography is cuteness or Japanese manga culture, but I hope that people will understand my Superflat concept before I die. That is one of my goals. That's why I put this title to ask people to please open their eyes while I'm still alive. Now is the final moment.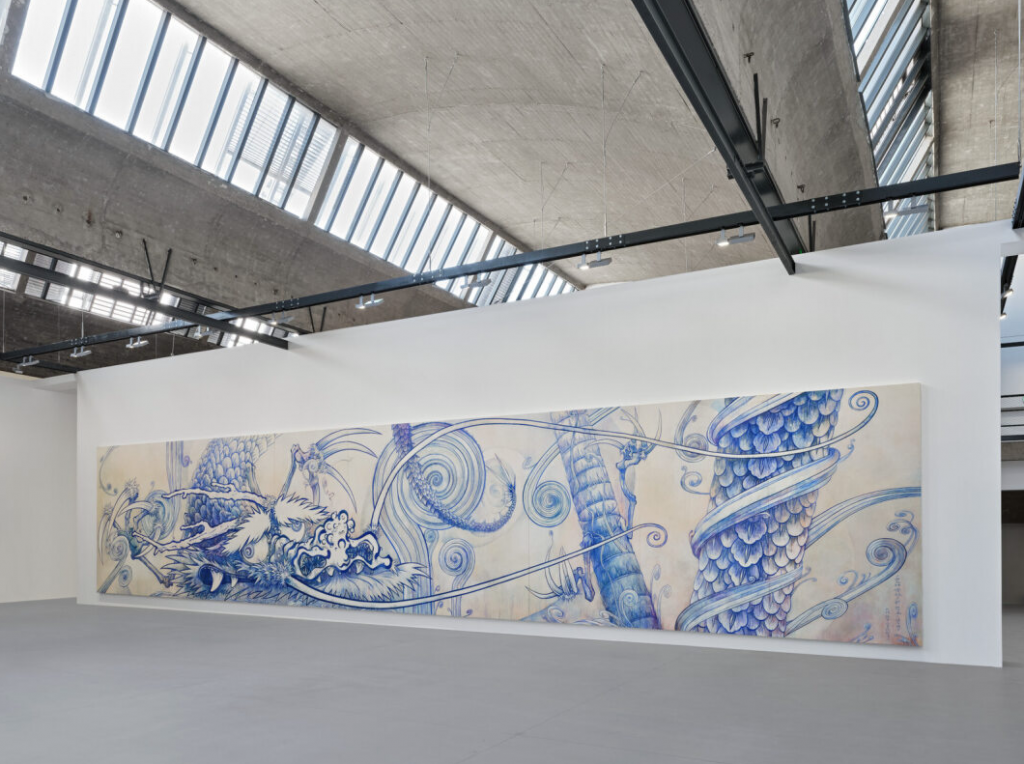 Why did you decide to feature important contributors to the field of economics over the past millennium in the show?
When I released the flower cat coin NFT on the OpenSea platform, I had to make a page, and for the header image, I created portraits of figures from the history of money because I think that NFTs are really tightly intertwined with cryptocurrency and that world. When I first entered the world of NFT art back in 2020-2021, everyone thought of it as a sort of technological symbol of the new digital world, but my own understanding of it is that it is art that was born in the world of cryptocurrency, so rather than technological innovation, when I released this new set of NFTs, I depicted the history of money and currency. It ends with Elon Musk, who is not an inventor of cryptocurrency, but someone who made a toy out of Dogecoin and then manipulated the values of this currency up and down.
When I came to see the Gagosian space to think about the show and I saw the corridor, I immediately thought of Mike Kelley's installation Pay for Your Pleasure because it really plays with the value of great cultural figures, talking about the concept of criminality and artistic creativity, where there's a thin line between those things, whether an artist is above the law, and then with a painting created by an actual criminal. I decided to imitate that format as this
type of dialogue seemed very fitting for the critique I was trying to make, because the topic of money is still really shunned in the art world. It's almost like water and oil, even though money is so much involved in art.
Also see: The future of luxury on Web3