Wellcations to recalibrate the body, mind and spirit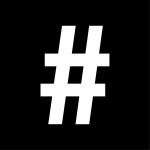 By: Zaneta Cheng
September 10, 2021
Anxiety and burnout are at peak levels thanks to the pandemic. Hotels have heard the cry and are offering staycations with a specific wellness focus to alleviate the tension
A scroll through my Instagram Explore feed of the past year or so tends to elicit a certain theme: SIGNS OF BURNOUT; 10 WAYS TO TELL IF YOU'RE BURNT OUT; HOW TO RECOGNISE BURNOUT. The bullet points that follow, usually with cutesy illustrations, list out headaches, unexplained exhaustion, irritability, cynicism, feeling inadequate or hopeless, feeling numb or apathetic about life, endless anxiety and becoming physically ill as some of the many symptoms that I might be feeling in this unending whirl of COVID-19 breakouts that's seen myself and many around me trapped and for the most part unable to leave the daily grind for a real break.
It didn't really help that I found myself aligning with many of the little bullet points and, having diagnosed myself as burnt-out and anxious as a result, that at-home meditation and fully embracing my weekends didn't achieve much by way of disconnecting from the stress spiral of the last year and a half.
At first, the experience feels personal as most tough situations often do – my phone is just monitoring me, nothing new there – but as restrictions began lifting around the city, wellness initiatives and pop-ups began cropping up, making it clear that burnout and anxiety are the hallmark collective experience of this period.
Sensing the shift, hotels are also throwing their hats in the ring. Recognising that staycations are sticking around for a while, "wellcation" packages, a hybrid of the staycation and wellness programmes, are being offered as curated in-town escapes that blend good food, spa time and meditation in between check-in and check-out.
Four Seasons Hotel Hong Kong
"Don't worry about it, we'll take care of it for you," are the first words Bill Taylor, regional vice president and general manager of the Four Seasons Hotel Hong Kong, says to me as I rush into the hotel foyer much later than the original scheduled time with a profusion of apologies on my lips. And with those words, my bags are whisked away by polite and discreet porters and I'm escorted to the hotel spa.
A massage is not a bad start to any stay, nor is being ensconced in a warm massage suite with floor-to-ceiling windows overlooking the hotel pool and a vista of the city. There's a scrub to start, which reminds me of South Korean bathing houses I would frequent four times a year when flying was commonplace. The tranquil surroundings, the shower that's preset for me and the essential oils used to alleviate anxiety placate my great yearning for the no-frills mitt scrubs of Seoul.
The Four Seasons has just renovated 399 guest rooms and suites – the first transformation of the hotel since it opened its doors in 2007. After my massage, I'm taken up to one of the newly refurbished harbour view suites, which, under the direction of design firm Remedios Studio, has been modernised along with Chinese architectural elements that capture the heritage of Hong Kong. The hallways are airier than before and the rooms are all fitted with the latest tech, which makes it convenient as I turn them all off once I'm in to look out at the view. There's nothing quite like Victoria Harbour at night or during the day.
Not for long, though, because while wellness is a key part of the update at the hotel, the very best of things remain unchanged – like Lung King Heen, its three-Michelin-starred Chinese restaurant. There is nothing more soothing for a Chinese person such as myself to be swaddled in oil and hot towels and, once done, be treated to tea, deliciously decadent chicken soup and a delectable selection of delicacies ranging from wagyu beef cubes and roasted meats to scallops and shrimp.
Satisfied and much unwound, I sink into the very soft bed, with a very full belly, and sleep till morning whereupon, after a generous in-room breakfast, I attend a very early chakra meditation session with spa director, Dr Tania Bardhan. In a converted hotel room, we sit on mats on the floor as Bardhan talks me through the session. A recent lunchtime favourite of the white-collar Central set, the chakra meditation requires the participant to chant with the practitioner, who will then listen to the quality of the chant to gauge whether the chakras are in or off balance.
Though I'm still sleepy, the time passes quickly as we complete the seven chakras and, following an assessment where I'm surprisingly reassured as to the state of all bar two chakras, I walk myself back to my room, feeling reset, and immediately fall back asleep until check-out.
See also: "Masters of Wellness" launches at the Four Seasons Hotel Hong Kong
Asaya at Rosewood Hong Kong
Anyone missing the soundtrack of birds chirping as you walk out from an air-conditioned bungalow to sticky tropical heat and beautiful stone floors surrounded by foliage at a resort anywhere in Southeast Asia should check themselves most promptly into the Asaya Lodges at the Rosewood Hong Kong. As part of its Wellcation series, the hotel has created a set of programmes across one day, one night and two nights for anyone looking for a respite.
That would apply to me, who didn't hesitate to check in for a one-night stay. The programme offers lunch, breakfast and a selection of wellness and spa treatments all within the privacy of one's assigned lodge. Type A overachiever that I am, alongside my one personalised wellness activity, which I chose to spend on an astrology reading with Kit, Asaya's resident wellness practitioner, I signed up for two extra daily classes – movement therapy and expressive arts therapy.
This type of back-to-back programming is probably not what relaxation and burnout curing should look like, I think to myself, but brush it aside as I tick the options anyway. My day starts off with an Expressive Arts class in the outdoors, snipping off leaves and flowers in the Asaya garden and arranging them on paper as best depicts my inner mental state. The result is a hazy mélange of oranges and blues with twigs and branches that, if looked at with a squint, could represent the haze that's settled in my brain from a year trapped in the same place, slowly forgetting what rolling waves and sunsets look like.
Lunch is then served at Asaya Kitchen, where I treat myself to too many of its signature smoked olives while waiting for my pulpo and bouillabaisse. Satiated with my taste of the Mediterranean, I head back to the Lodge, which, with its cool white stone and long windows letting in slivers of sunshine, transports me a bit to Thai resorts of yore.
There, Kit comes into the sitting room and begins to read my natal chart. The exercise is fun and grounding. Any sort of prediction is probably a futile attempt by humanity to control his or her existence while on Earth but any way by which I can impose even the smallest sense of certainty on to the uncertain consoles and soothes me, so I gladly go along with it.
See also: Review: Life coaching session at Asaya, Hong Kong
After I'm told I'll have a better run of life for the next year and a half before I undergo yet another period of trial, my facialist arrives carrying a tray of Evidens de Beauté products that she'll be using to remedy my pandemic-worn visage. It helps. I forget about my predictions – both good and bad – and float into the very comfortable limbo between sleep and awakeness.
Once it's done, I make my way groggily to Movement Therapy where, through a set of exercises with other members of the class, Kit deciphers our actions to help us better understand aspects of ourselves that we might not have realised before.
I mull over this back at the Lodge in its cavernous white wet room. While the bath runs, I pour in the coarse bath salts provided, dotted with dried lavender. No wonder the bathing room is so large, I think to myself, there's a lot to think about at the end of a day of therapeutic activity. It's by far the highlight of the stay and I don't leave the tub, periodically letting hot water run to warm it back up, until my fingers and toes are pruny.
Needless to say, after such a long bath, sleep came easily, but should it have not, a box on the desk in the bedroom has a complete sleep system that with sound and machine aims to coax even the worst insomniac to slumber.
Perhaps if I had ventured out of Asaya at any point that day into the Rosewood Hotel proper or K11 Musea next door, the sense of removal from the city would not have been so complete. But upon checking out the next morning, when I wandered back into the honking and bustling footsteps of Tsim Tsa Tsui, it felt that I had really truly been away, which was a realisation that restored me at least for the next little while longer.