The PIVOT Bed lets you sleep, work out and repeat
November 27, 2020
If there is any silver lining coming out of the global pandemic, it might just be the recent prioritisation of physical and mental health. As gym-goers look to build their personal home studios, new innovations are making it easier than ever to work out from the comfort and safety of home. Enter the PIVOT Bed, a sleek and discreet bed that transforms into a personal gym.
Making the most of compact city living, the PIVOT Bed is both a premium bed when folded down, and a comprehensive gym when folded up. Constructed with a durable S355 grade steel frame, the bed opens up to reveal a built-in commercial-quality power-rack, dip bar and pull up bar, with space to attach tech devices for watching workout videos (or catching up on Netflix).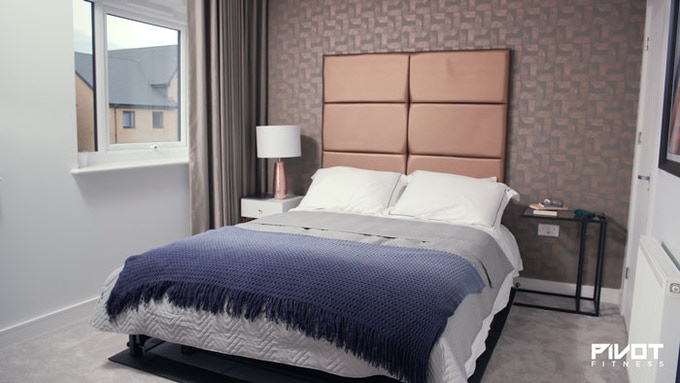 There's also ample room for fold-down exercise equipment such as a treadmill, rowing machine or weight bench, which makes it possible to do varied and effective exercises right in your bedroom. The PIVOT Bed's patent-pending flooring solution is designed to protect your floor from weights, impact and movement, and serves as a non-slip surface to work out on.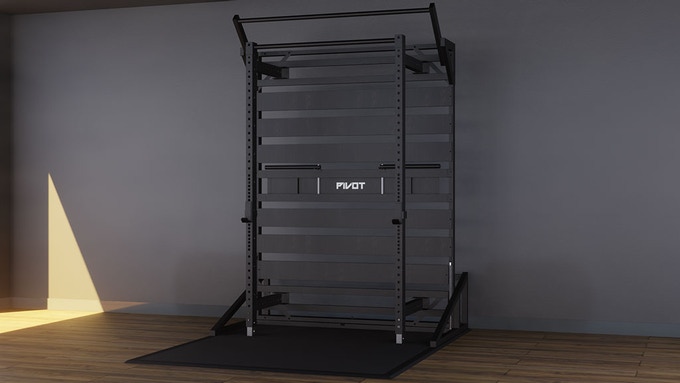 When you're done with your WOTD, powerful gas struts assist in lifting, lowering or adjusting the bed height to become a fully functional premium bed, which can blend seamlessly into any living arrangement. Currently available in a double or king-size, the PIVOT Bed can easily be integrated into a guest room or main bedroom.
For fitness lovers interested in upgrading their home gym setup, the PIVOT Bed is now live on Kickstarter with pledges starting at £750 GBP (approximately US$1,000).
Learn more about the PIVOT Bed
See also: Floral fantasies: Graff's Butterfly collection takes centre stage