Opinion: Periods don't have to be negative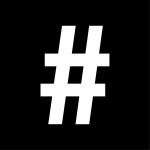 By: Erica Fong
November 26, 2020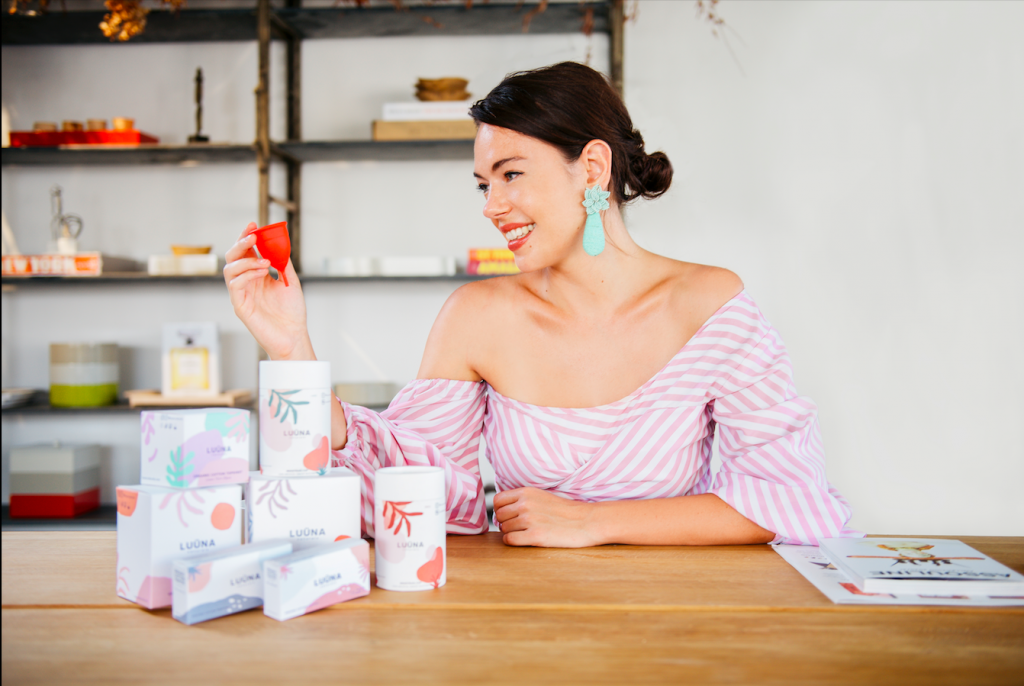 "Periods don't have to be negative experiences," says Olivia Cotes-James, founder and CEO of Hong Kong-based natural period care startup, LUÜNA. But for most women, that "time of month" is anything but positive.
"Even in 2020, women – from school girls in low-income communities to CEOs of global companies – are all still subject to the same shame, fear and confusion around our periods," she explains. "It is critical that we work together to overcome this. Until we do, the false narrative that periods are inherently negative will persist, hindering the advancement of all people who bleed."
Just a day ago (24 November), Scotland made headlines for becoming the first country in the world to make period products free for all. What does this mean for women (and those who menstruate) around the world? We caught up with Olivia to get her thoughts on this important yet somewhat controversial topic:
What are your thoughts on Scotland providing free period products for all?
This is a huge moment for the menstrual movement, signalling global recognition of the fundamental right of all people with periods to better menstrual care.
However, the provision of products is but one part of a larger infrastructure required to truly shift menstrual stigma. For this move to truly have a positive impact, investment must also be made in education, both around menstrual health but also responsible consumption.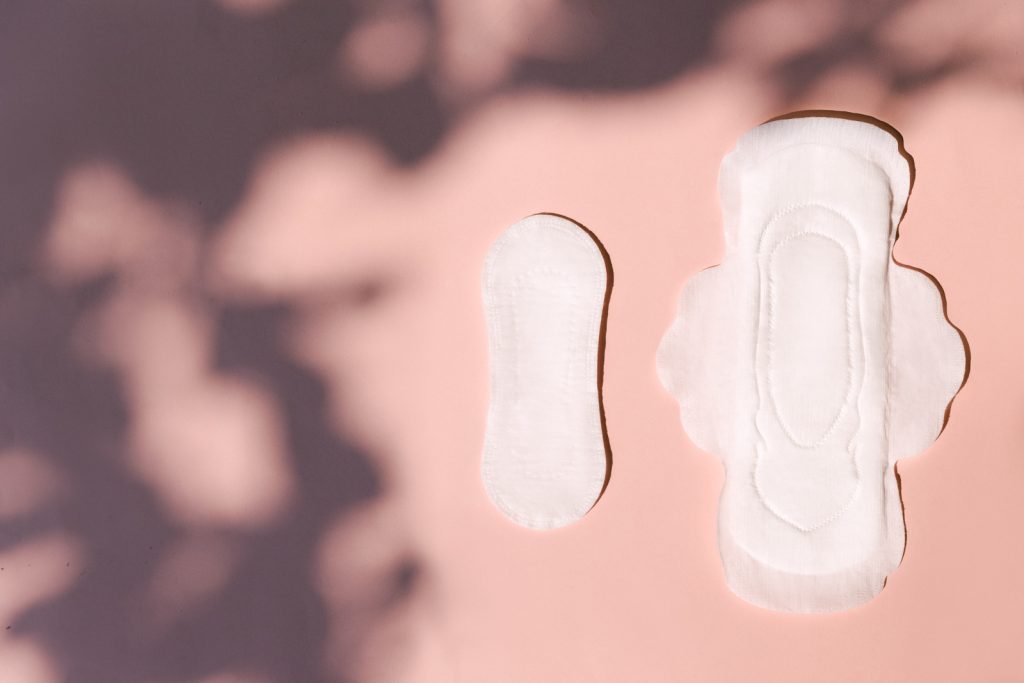 Do you think Hong Kong/Asia should follow suit, and why?
My team is tirelessly working to inspire Asia to follow suit. Through our A BETTER PERIOD initiative, we are already working with companies, schools and organisations to provide more responsible period care; both in the form of free and crucially, healthy menstrual health products and taboo-free education around periods for all.
What are some things people don't realise or know about period products?
Over 90% of people we have interviewed over the last few years haven't been able to answer the question "What is your period care made of?" This is concerning when you consider that our vaginas are the most absorbent part of our bodies. Therefore anything we expose them to, including pads, tampons and cups, will have an effect on our health and wellbeing.
As such, many don't know that the best-selling period care products contain synthetics including viscose and polyester. Aside from the long-term health implications of exposing our vaginas to these materials, these products actually cause many of the negative period symptoms we experience during menstruation including smells, itches, irritations and discomfort.
How is menstruation related to feminism?
It is our belief that menstrual stigma poses one of the biggest barriers to the advancement of women and girls, yet it is prevalent across Asia, in our homes, schools and places of work.
LUÜNA has unequivocally proven that with the right education, support and guidance, periods do not have to be negative experiences. Understanding this is the key to every woman and girl being able to reach their full potential.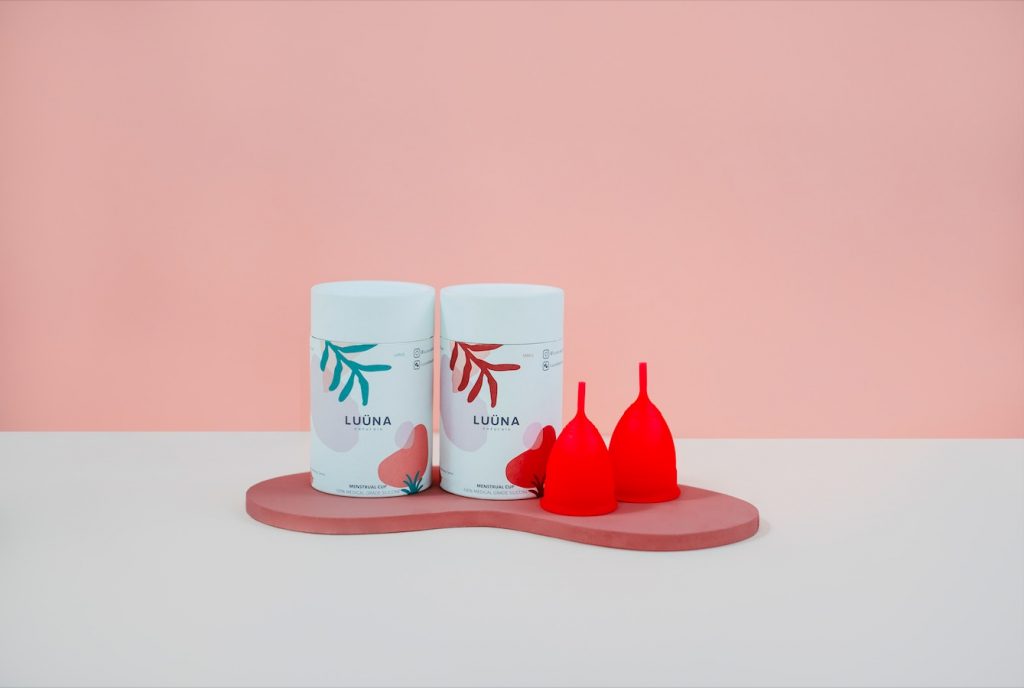 What are some of your accomplishments for LUÜNA so far?
It's impossible to choose just one, as we've done so much since launching in 2019. As a company, we are proud to have achieved the following:
We are the first period care startup to be distributed in a mainstream retailer (we are launching in Watsons next month!)
Reduced 3 million plastic pads and tampons reaching landfills and the ocean through sales and donations of period cups
Donated over 35,000 organic pads to vulnerable groups affected through our A BETTER PERIOD initiative
Launched Asia's first healthy period care dispenser system, implementing our custom-designed period care dispensers in the offices of local and global businesses, schools and organisations
Given over 500 period health workshops in English, Cantonese and Mandarin to corporates, schools and communities
What's in the pipeline for LUÜNA in 2021?
Our most exciting news for 2021 surrounds two things; access and innovation. On an access level, we have incredible new partners to announce for our A BETTER PERIOD initiative, who will be providing period care to their staff and students both in the form of our health products and our educational curriculum. Plus, the launch of our products in Watsons is a monumental moment for all people who experience periods in Asia.
Secondly, we are innovating our product range to include further healthy alternatives and reducing the environmental impact of our brand. This includes the launch of our 100% plastic-free applicator tampon in January and making all our packaging out of 100% post-consumer fibres by the end of 2021.
Learn more about LUÜNA at luuna-naturals.com