7 female gym bosses who are shaping Hong Kong's fitness industry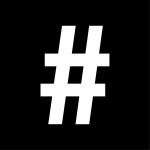 By: Pearl Yan
November 5, 2020
As competitive as it can be, the world of fitness is a true testament to the saying, "survival of the fittest". Hong Kong's fitness landscape is constantly changing – not least the growing number of successful female fitness-preneurs who are making exercise empowering and enjoyable for all.
Get inspired by these female gym owners in Hong Kong who are pushing the boundaries in bringing exciting new changes to the industry.
Andrea Ramirez of AndFit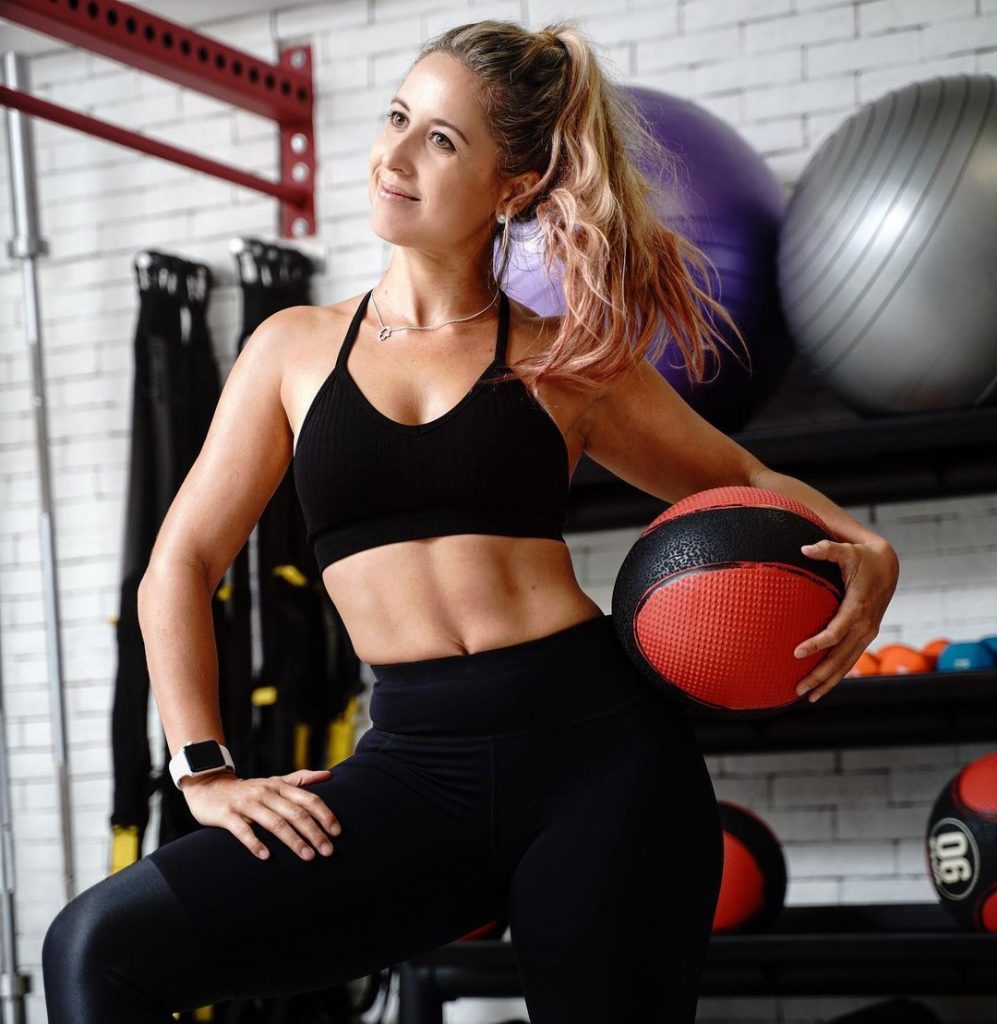 Having a killer playlist can sometimes make or break a fitness class. But you can leave it to Andrea, a proud Costa Rican who injects energy into her classes with rhythmic Latin music. AndFit started in Nicaragua where Andrea had her first studio, and was brought to Hong Kong in March 2020. A certified trainer with over 20 years of experience in the industry specialising in pre- and postnatal fitness, AndFit's circuit training method is loved by online and in-studio clients. Offering both personal training and group classes, she teaches a broad range of fitness disciplines like cycling, TRX, Stability Ball Training, Functional Training, kickboxing and more. Her motto? Pura vida!
Follow Andrea on Instagram @andfit
Trixie Velez of Defin8 Fitness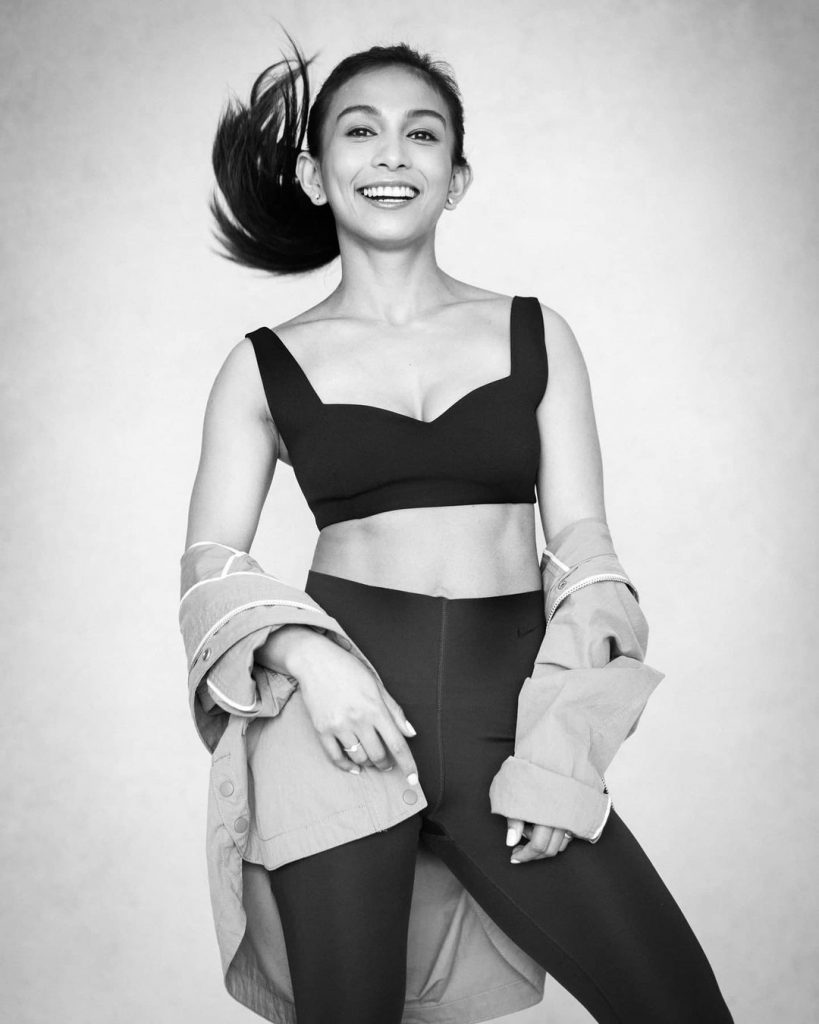 Anyone who's been to Trixie's class would agree that she's one of the most energetic, cheerful and passionate fitness professionals in Hong Kong. Co-founding Defin8 Fitness with her husband Leo Velez, Trixie is known for her Zumba, Pilates, Barre and strength classes. She's a strong advocate of #goodvibesonly, especially in her studio where you can find only positive energy and fun-filled workouts. She was also voted ClassPass' "Best Instructor in Hong Kong 2020" and touted as one of the most-sought-after trainers championing a personalised approach to help clients achieve their fitness goals.
Follow Trixie on Instagram @3xcvelez
Heather Thomas Shalabi of Flex Studio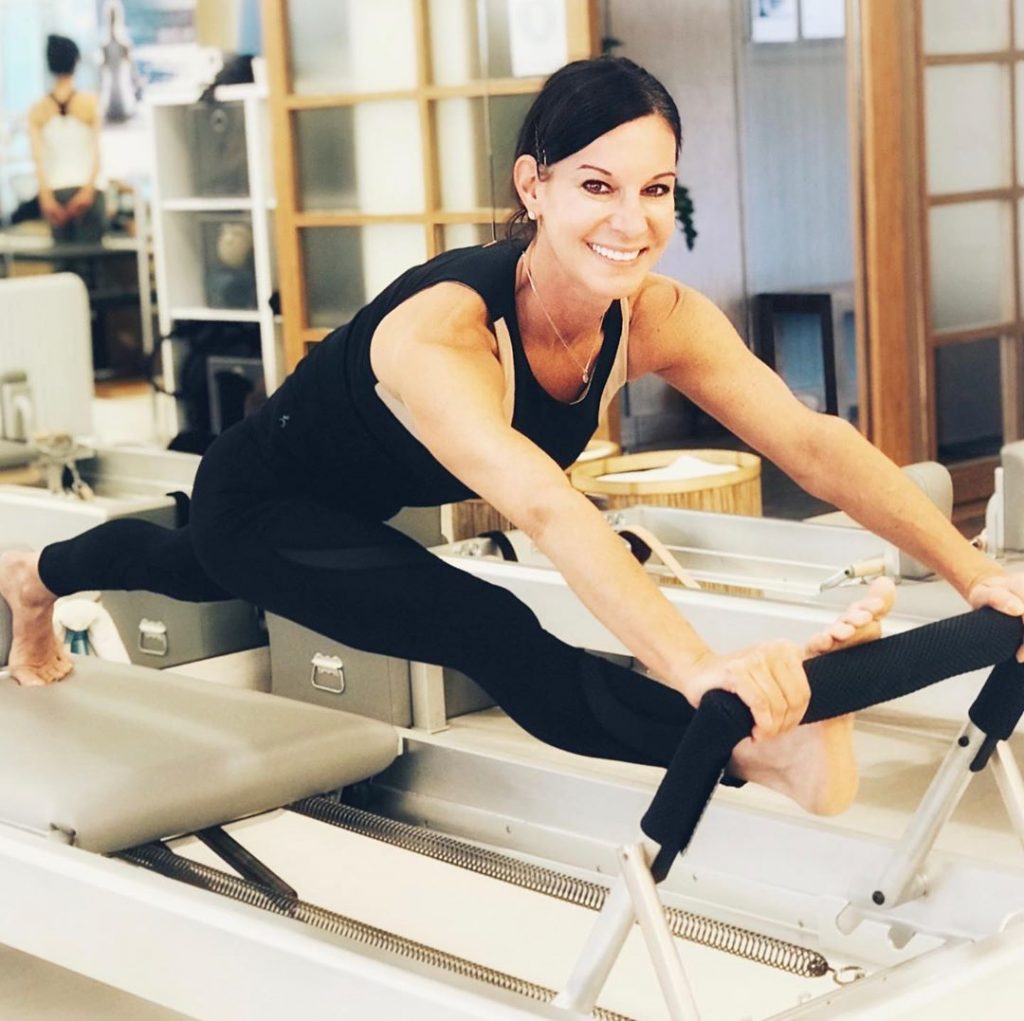 Flex was opened in 2005 with a mission to introduce "intelligent fitness" specialising in Pilates, Yoga and Xtend Barre. As founder, Heather is a Pilates and yoga instructor who is fueled by her passion to help others discover the benefits of these fitness disciplines. Combining over 15 years of teaching and practice, she teamed up with former professional ballet dancer Anna Serafinas Luk to open Flex, which now has two spacious studios in Central and Wong Chuk Hang. Attracting a high-end cliente, Flex's premium offerings are a reflection of Heather's high standard for "a life of wellness".
Follow Heather on Instagram @thomasshalabi
Vivienne Fitzpatrick & Vanessa Valenzuela of H-Kore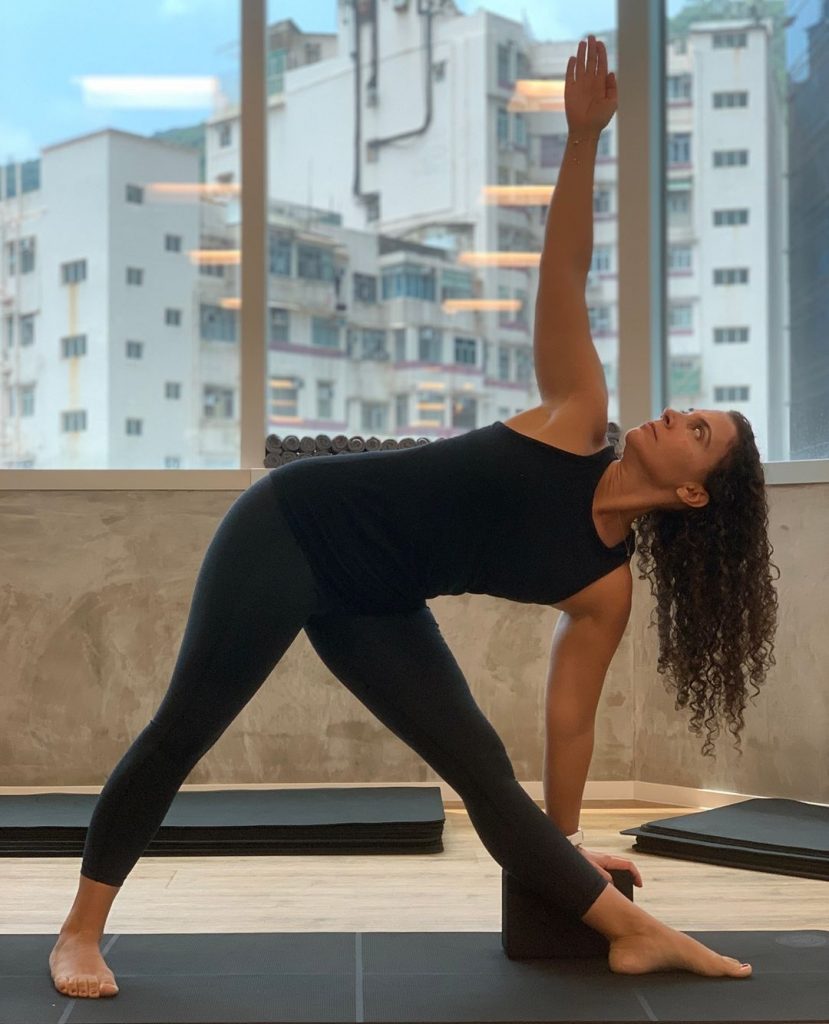 Vivienne and Vanessa took the fitness industry by storm when they opened H-Kore in 2011. A fitness regimen loved by the likes of Jennifer Aniston and Meghan Markle, Lagree Fitness is a high-intensity, low-impact workout adaptable to all fitness levels. The duo fell in love with the Lagree method while in London and decided to bring it to Hong Kong when they found themselves falling out of shape and missing the workout. As co-founder of the city's first and only Lagree Fitness Studio, Mexico-born Vanessa is also a Lagree certified instructor who can be found at H-Kore's locations in Central and Quarry Bay.
Follow them on Instagram @hkorestudios
Santina "Bam" Philips of Ursus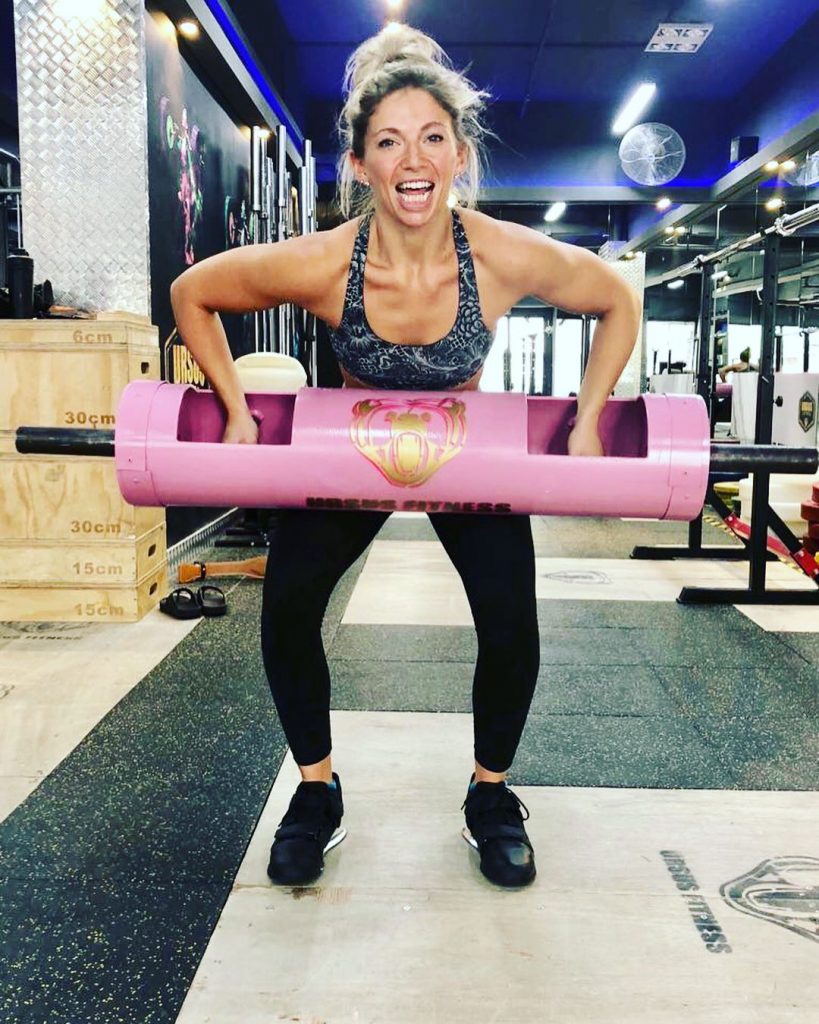 Co-owning Ursus with business partner Gary Manwaring, Bam is major #goals as the face of a Strongman gym. The duo's fitness journey began with a bootcamp on Lamma Island called "Bear Camp", which is now one of the most popular group classes in their Sai Ying Pun studio. Having competed in Strongman competitions as a professional athlete, Bam lives and breathes fitness while balancing life as a fitness instructor and gym owner. She's a strong believer that working out shouldn't be a chore, but rather a balanced way of living with a lot of fun.
Follow Bam on Instagram @bamlifts
Stephanie Cuvelier of Calibrate Studios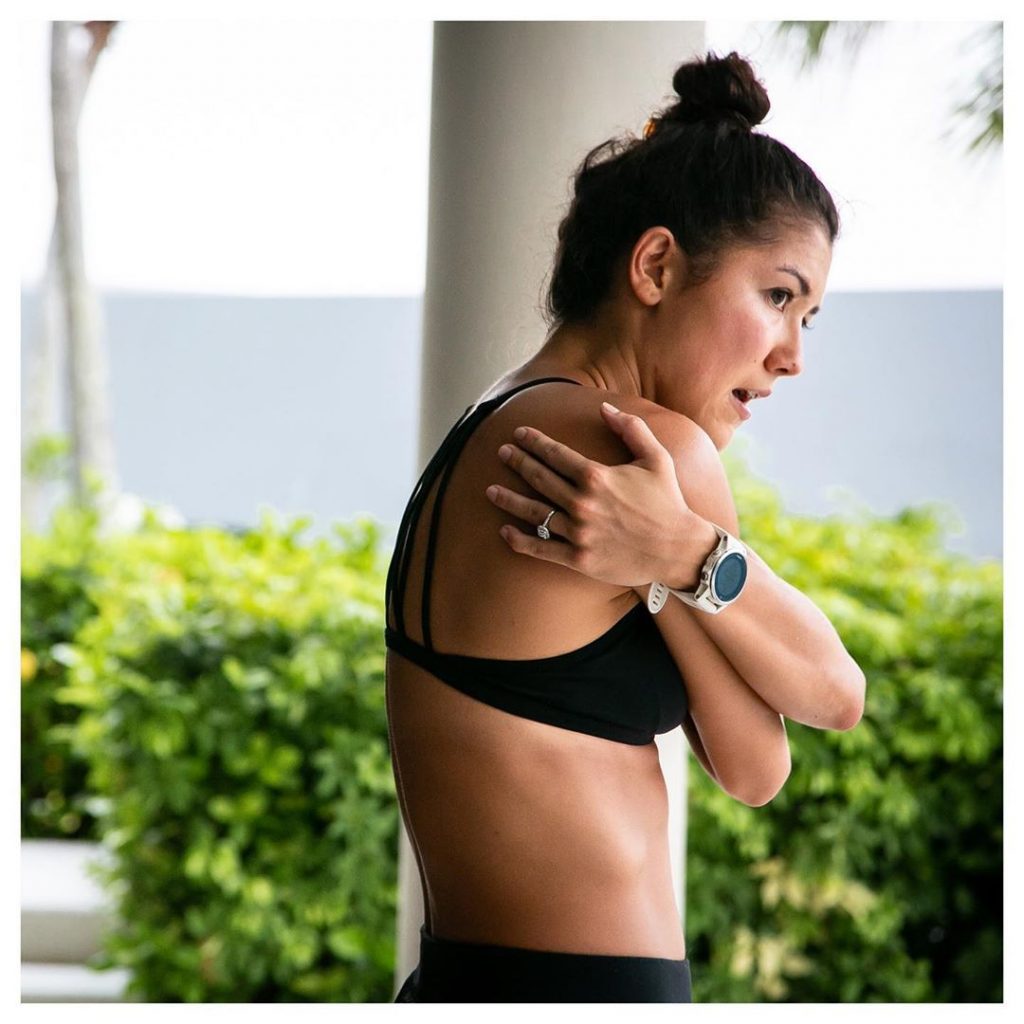 When it comes to achieving fitness goals, the term "lifestyle change" often gets tossed around. But few studios offer a holistic lifestyle support like Calibrate Studios, where clients are educated on the importance of nutrition and exercise. Founder and exercise physiologist Stephanie incorporates lifestyle coaching into her fitness programmes, which take a mind and body approach to delivering "therapeutic lifestyle changes". At Calibrate, building a solid foundation is key to personal training and across all group classes including pre- and postnatal training, strength and movement, and mobility and stretch.
Follow Stephanie on Instagram @stephcuvelier