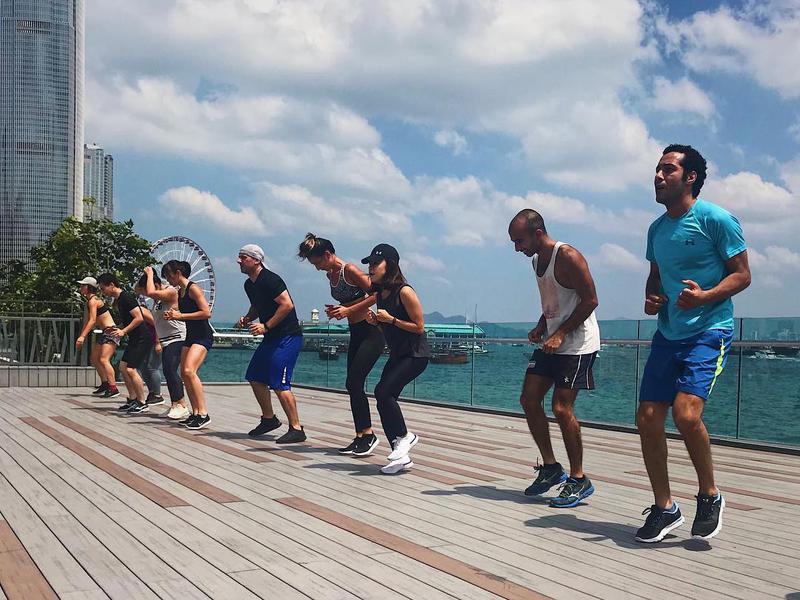 As the temperature starts dropping in Hong Kong, there's no better time to take your workout outside. Studies have found that exercising outdoors can improve your mood and self-esteem, not to mention the dose of Vitamin D from the sun to boost your mental health. So, gather your squad and get moving with one of the best outdoor workouts in Hong Kong. 
Sunday Shred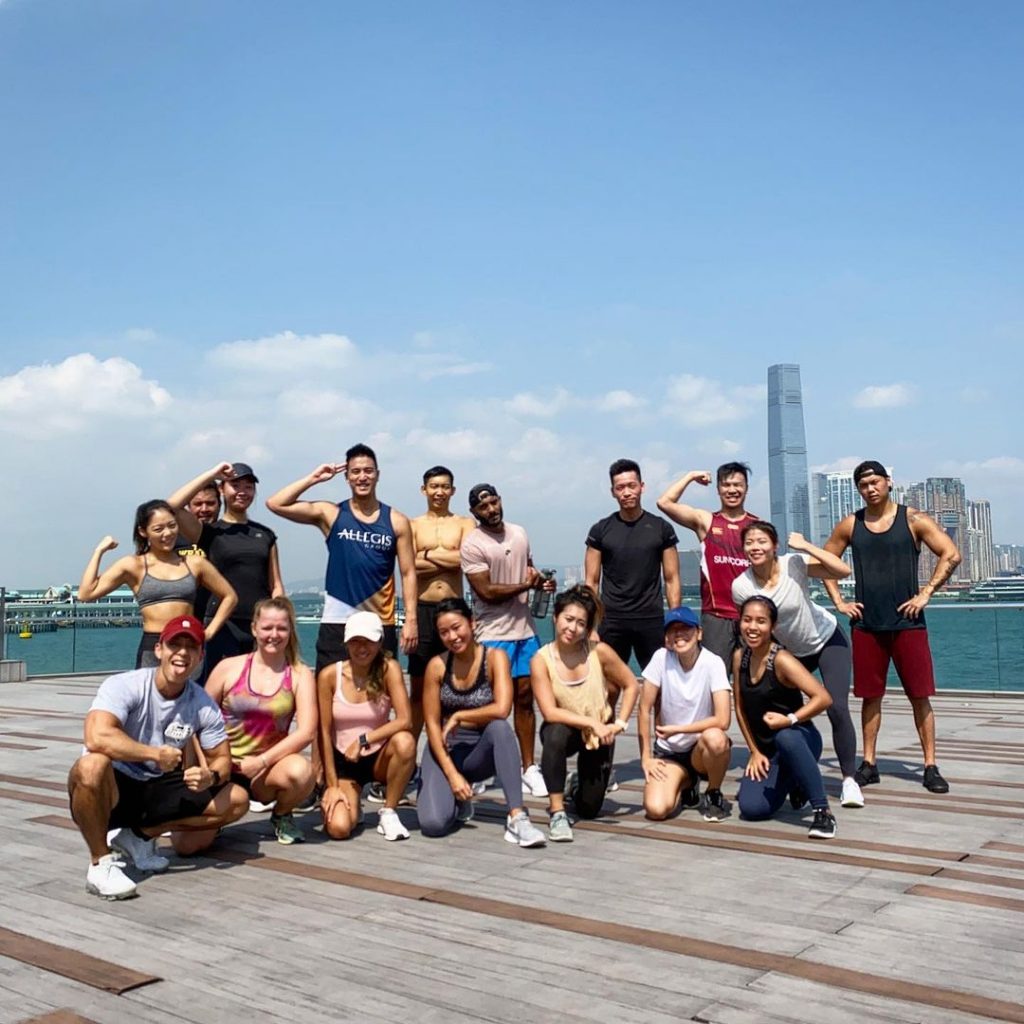 Where: Tamar Park
When: Sunday, 10:30am
What better day to get an outdoor workout in than Sunday? We're talking about finishing the week strong and preparing yourself—physically and mentally—for the week ahead. A community founded by Hong Kong based health and fitness coach Jason Sinarwi, Sunday Shred is a total-body conditioning training that incorporates animal animal-style movement, explosive running and plyometric drills. Once described training outdoors as "a whole new mental game", Jason welcomes individuals of all fitness levels to join his class and believes outdoor training is a great way to help people get out of their comfort zone.
Check out Sunday Shred @sundayshredhk
November Project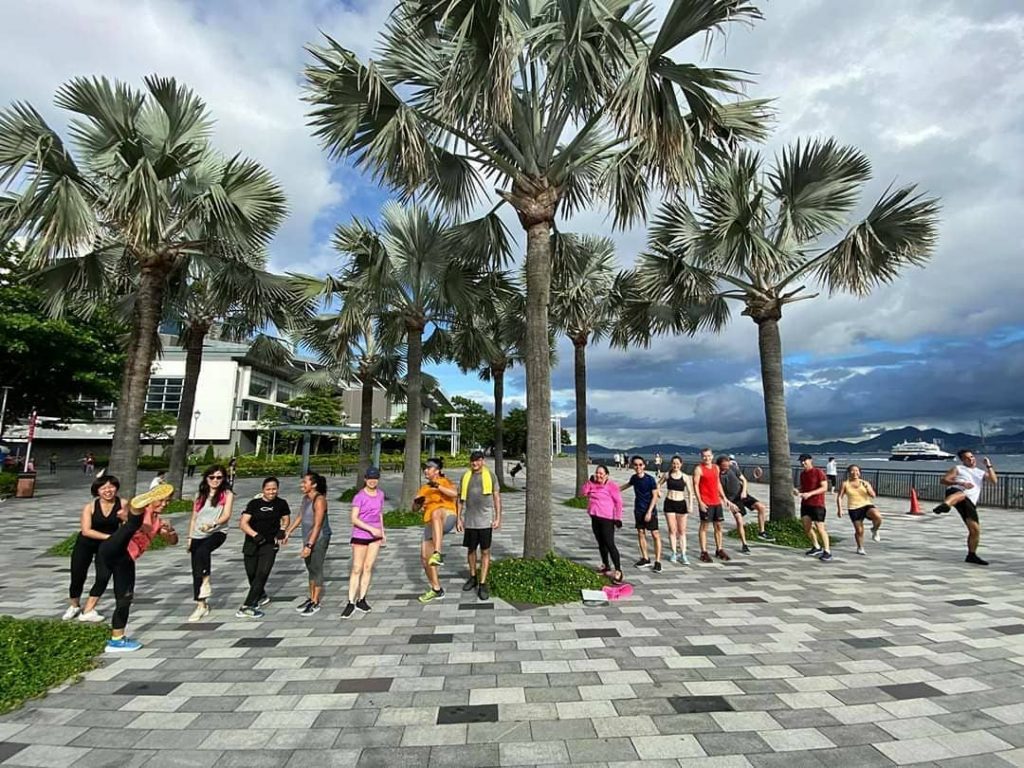 Where: Monday, Wednesday and Friday at 7am 
When: Caine Lane Playground & Sun Yat Sen Park (check their IG for location updates) 
Isn't November the best month to start working out outdoors? If you're the kind of person who likes to train consistently, then November Project is for you. Great community? Check. Killer workout? Check. This outdoor fitness group helmed from Boston makes working out fun with bodyweight and partner exercises so that even those who dread themselves to the gym will find this alternative manageable. The best part? The 45-minute workout is free for everyone.
Check out November Project @novemberprojecthk
Bamboo Yoga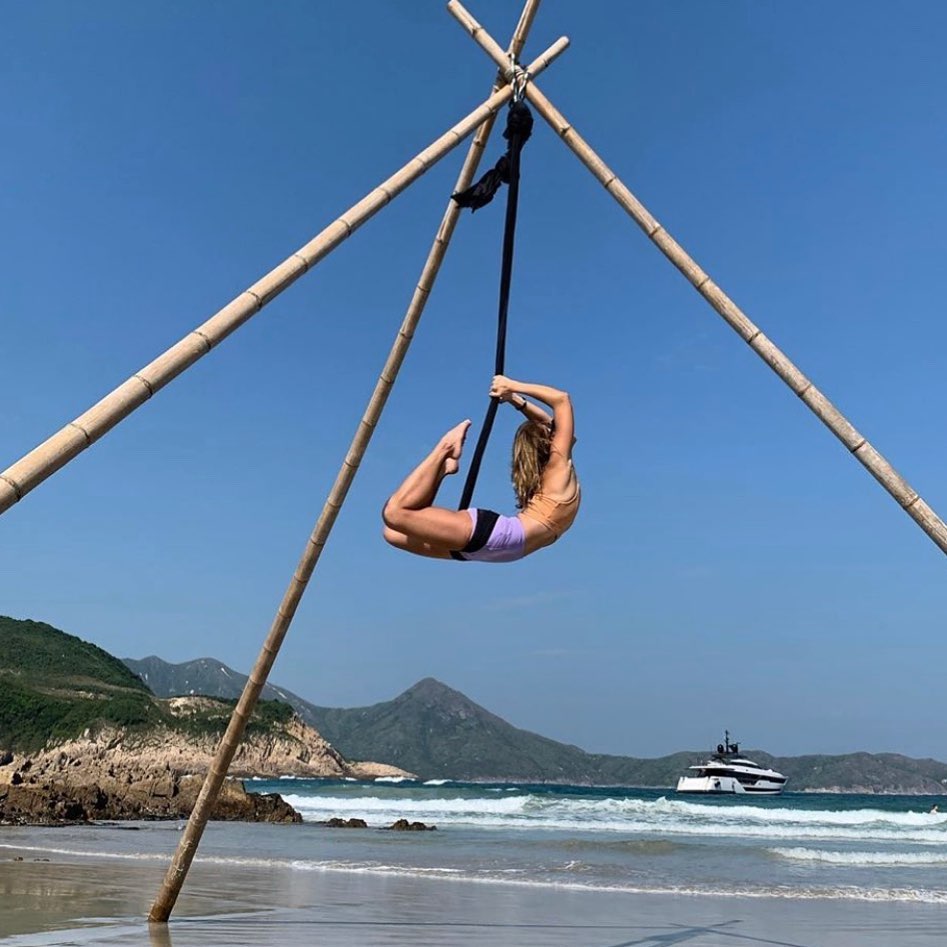 Where: Sai Wan Beach
When: Saturday, 8am-3pm (check the latest schedule at Eventbrite)
If you haven't heard of Bamboo Yoga, it's basically doing aerial yoga while hanging from bamboo sticks—and it's not as scary as it sounds. Taking place in Sai Kung's Sai Wan Beach, Bamboo Yoga is a full-day programme that starts with a studio class at Active Learning TKO where founder Aleksandra teaches the basics of aerial including a few inversion poses. From there, the group will take a taxi to Sai Wan Pavilion, followed by a short, scenic hike to Tai Long Wan. Then it's time for some seriously cool photos for the 'gram! According to the official website, Bamboo Yoga is "100% safe" and "suitable for beginners".
Check out Bamboo Yoga @bamboo.yoga
Breatheasy SUP Yoga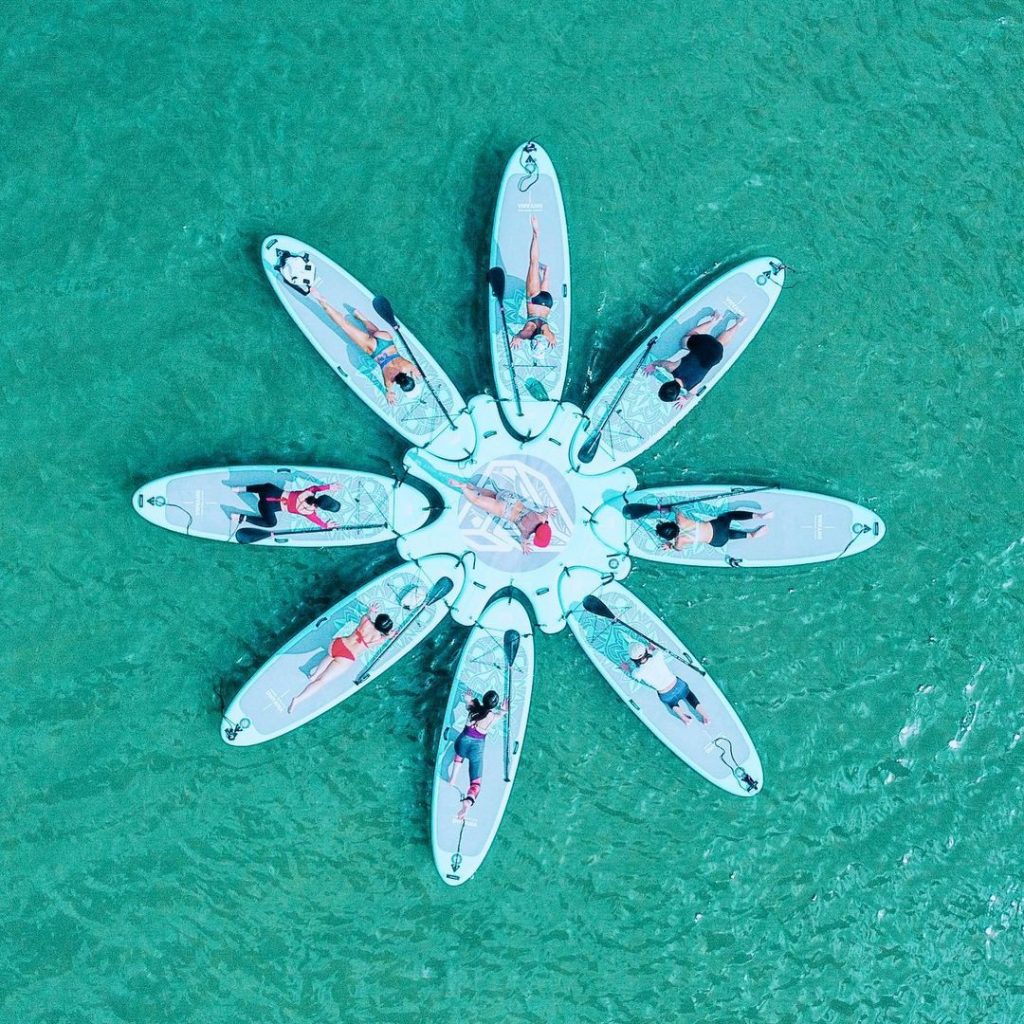 Where: Silvermine Bay Beach, Mui Wo
When: Saturday and Sunday
Love SUP and yoga? Why not combine both for a fun workout on the water? Take it to the ocean with Breatheasy SUP Yoga, a community formed by certified and experienced yoga instructors. Strengthen your core muscles and balance through a series of yoga exercises while practicing breathing and mindfulness for the mind. The SUP boards are steady and designed bigger than standard SUP boards for a smooth yoga practice. By maintaining a small group size, the class offers individual attention from the instructor to ensure safety and correct posture.
Check out Breatheasy SUP Yoga @breatheasy.hk
Yoga Journey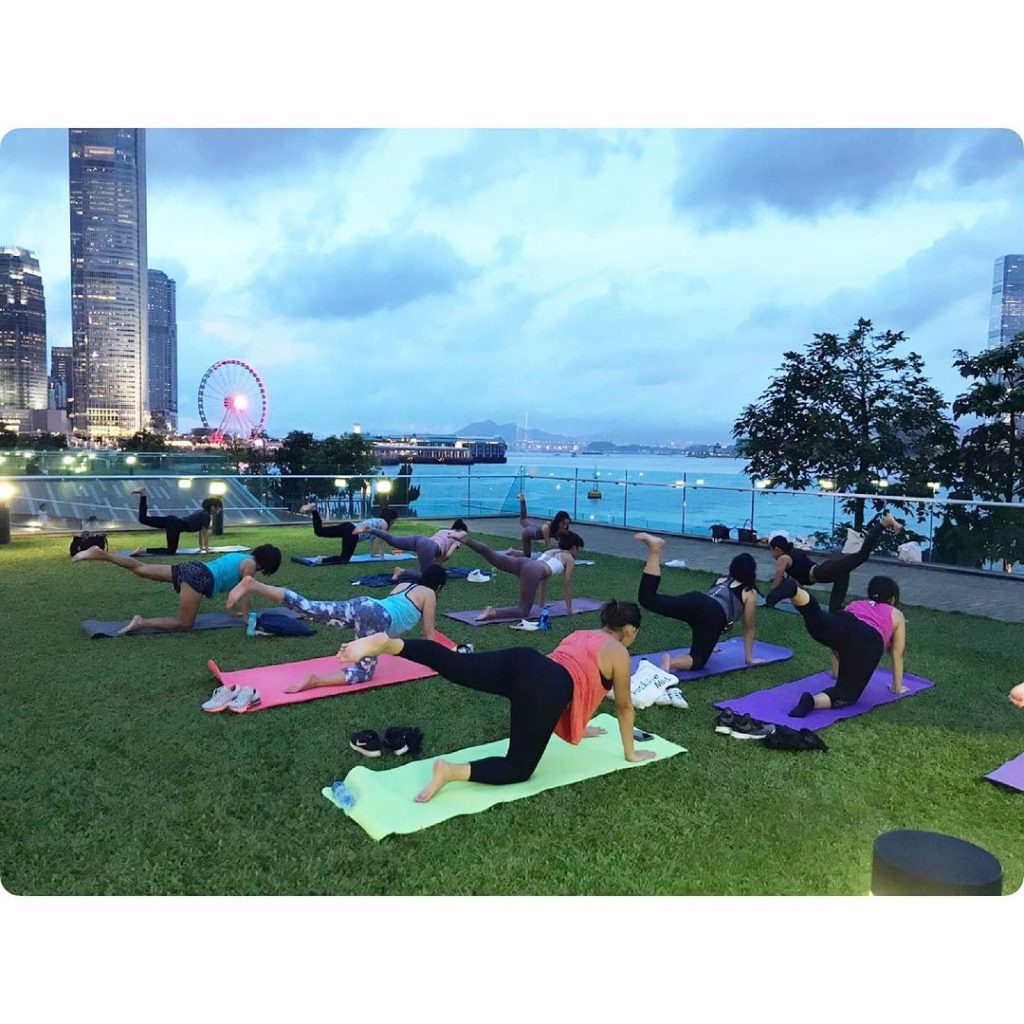 Where: Tamar Park
When: Monday and Wednesday, 7-8pm
What's better than cool yoga poses? Cool yoga poses with a backdrop, no less. Whether you're looking to stretch and relax or get a workout in, practicing yoga outside takes the experience to the next level. The classes at Yoga Journey take place at Tamar Park, which means you'll be perfecting your downward dog and cobra next to the harbour, add that extra zen to your practice. Formed by four yogi friends Yu, Vienna, Carol and Flora who teach at different yoga studios, this outdoor yoga group offers a mix of specialty classes including Hip-Opening, Slim and Detox, Relaxing Stretch as well as the traditional Vinyasa.
Check out Yoga Journey @yoga.journey.hk
Hong Kong Movement Practice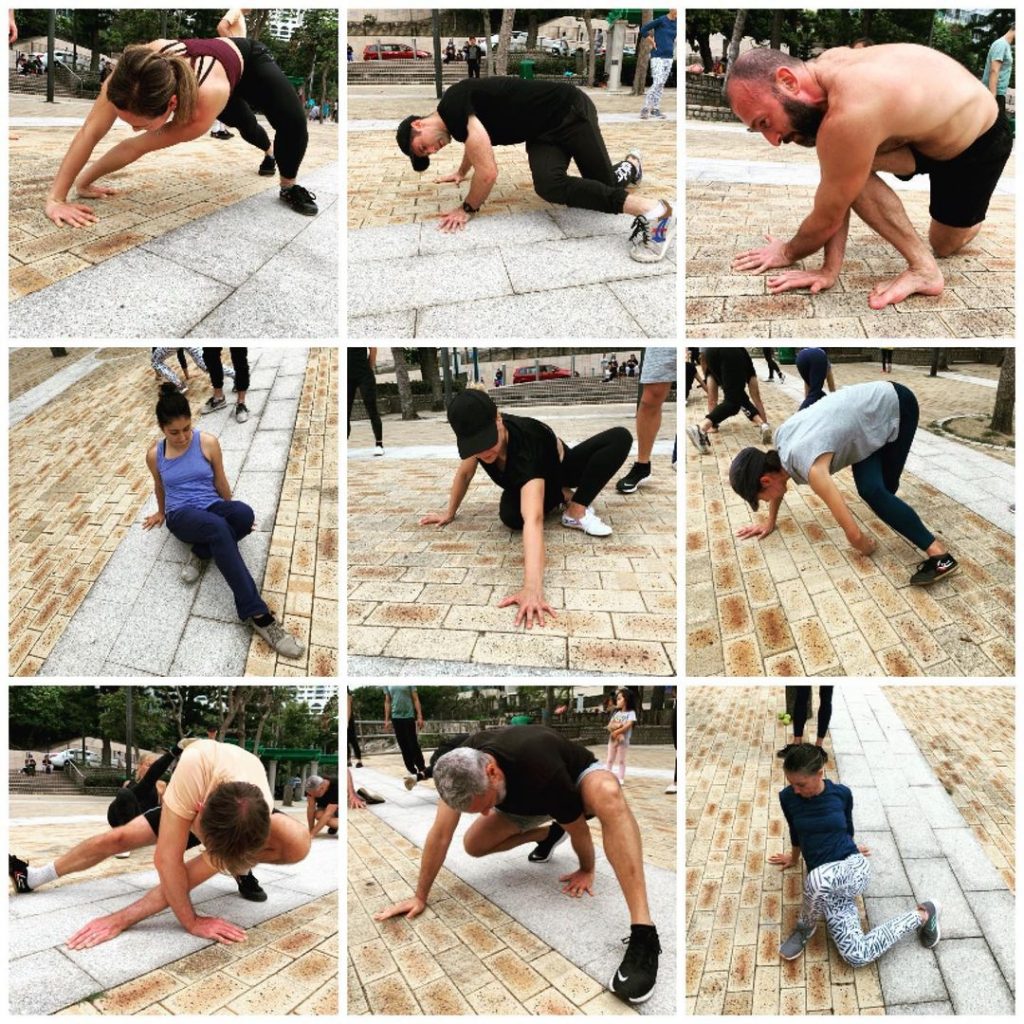 Where: Tamar Park
If you don't want to stick to only one fitness discipline and are open to trying something new in every class, make your way to Hong Kong Movement Practice. Led by Colombia-born movement teacher Andres Vesga who's a student of Movement Culture founder Ido Portal, the class encompasses everything from animal movements, gymnastics to yoga and calisthenics. The focus is building strength, agility and flexibility through bodyweight exercises with the occasional use of wood sticks and juggling balls for hand-eye coordination.
Check out HK Movement Practice @hkmovementpractice