Success, no matter how carefully and persistently sought, often relies on a combination of luck and timing. Having style icon Maggie Cheung wear the Qeelin Wulu collection at the Cannes Film Festival in France in 2004 was such a happenstance; Hong Kong's leading cinematic presence and Wong Kar-wai film favourite was named the festival's Best Actress for her performance in Clean by French director Olivier Assayas. In that moment, as the world marvelled at the magnetism of Cheung's chic and pensive glamour, enhanced by her accessorial charm, Qeelin found its natural – and rightful – muse. And no sooner had the Wulu collection gone down the red carpet and the klieg lights faded, than the jewels lit up Colette in Paris and Lane Crawford, as the brand opened boutiques at Jardin du Palais Royal in the City of Light and ifc mall, in Hong Kong. The rest, as they say, is history.
Twenty years of it, in fact. Although fine jewellery brand Qeelin celebrates two decades in business its debut was way ahead of its time. Created by Dennis Chan it combines the best of Western luxury business acumen with the most exquisite Chinese emotions and design, which resulted in meaningful, contemporary and universal jewels – a tribal style alchemy shared between Qeelinistas. What's in a name? In this case, the brand is named after Qilin, an auspicious Chinese mythical animal and symbol of love, to which it added playfulness, surprising storytelling and cultural symbols.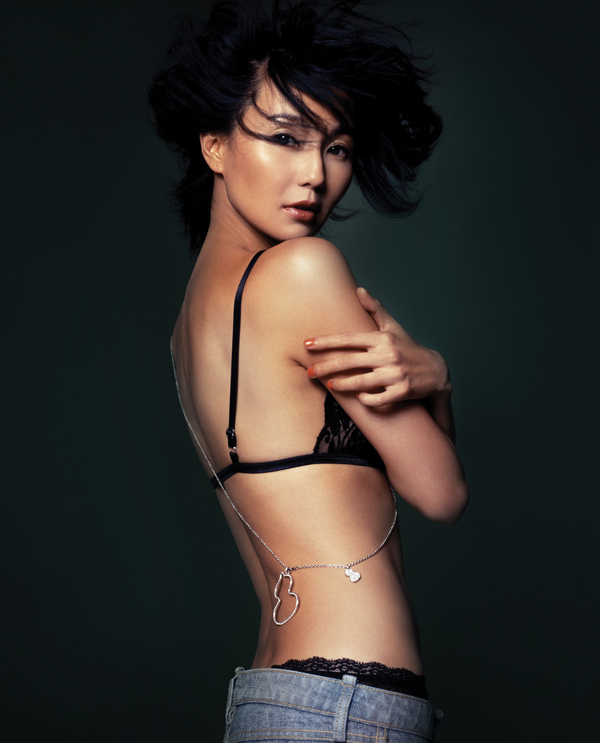 Chan graduated from Hong Kong Polytechnic University and went to London, before returning to work for renowned "godfather" of product design Ken Shimasaki. In 1989, Chan set up the studio Longford, gaining international recognition as the designer of choice for high-end brands and, as one of the world's top Chinese jewellery designers, a host of accolades followed, including honours from The Chartered Society of Designers, Japan's G-Mark, the Singapore Design Awards and Maison & Object, Paris. His designs have exhibited at the famed Louvre gallery in Paris and the Museum of Modern Art in New York. "I am enchanted by Oriental aesthetics," Chan says. "Only through the French dedication to aesthetic perfectionism can the essence be preserved." This sentiment underscores why Chan insists on applying western craftsmanship to every design detail.
That passion explains the brand's expansion since becoming part of global luxury group Kering in 2013. Today, Qeelin's business flourishes in Paris and Hong Kong, Bangkok Beijing, Shanghai, Seoul and select cities in the United States. The Qeelin Wulu collection is inspired by the traditional wulu symbol and its undulating lines. Elegant, simple and refined in detail, the design mingles gold with clear diamonds to create the prestigious Wulu – a symbol of good fortune and wealth that also serves as a stylish amulet for accessorising.
And now there's Couture Wulu, which Chan chose to debut at this year's Cannes Film Festival. Amid the glitter of the Women in Motion dinner, a tribute to the contribution of women to show business, award winner and global film icon Isabelle Huppert dazzled in Qeelin Couture earrings, as did acclaimed actresses Karena Ng and Ase Wang. Ng stylishly layered a Qeelin Wulu sautoir necklace with an 18k rose gold diamond necklace, while Wang sported the Qeelin Couture Bamboo necklace, earrings and ring in 18k white gold with diamonds and rubies. The next day, Huppert dazzled in Wulu 18k white gold and diamond earrings and matching ring.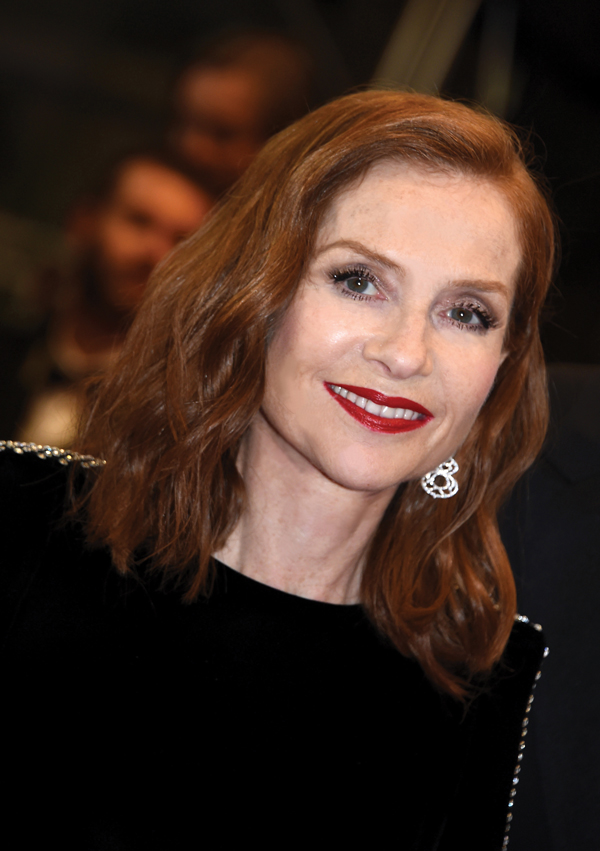 In this new iteration of Wulu, the traditional gourd shape that resembles the lucky number eight remains the quintessential symbol of style creatively re-imagined for the modern woman. The new pieces designed for Couture Wulu recall the echo of the natural world, floral blossom designs and leaf motifs in soft, curved shapes, lines and geometric forms. Following a philosophy that art should be part of everyday life, Chan has created affordable fine jewellery pieces that are both modern and stylish.
One of the highlights of the new collection is a delicate Wulu pavé diamond-encrusted necklace of open chain links supporting a glittering open Wulu pendant. This new piece encircles the neck in an original style to create a stunning double pendant that is both elegant and casually luxurious. The traditional presentation of the Wulu in a solid format is revolutionised in this original presentation which showcases the overlapping Wulu instead of just one.
All a reminder of Qeelin's continuing evolution. The Qeelin Yu Yi collection raised craftsmanship to a higher level of excellence with its reinterpretation of the Chinese longevity lock. Coated either wholly or in part with the finest diamonds and rubies, every detail on the lock captures Yu Yi's understated elegance and sophistication.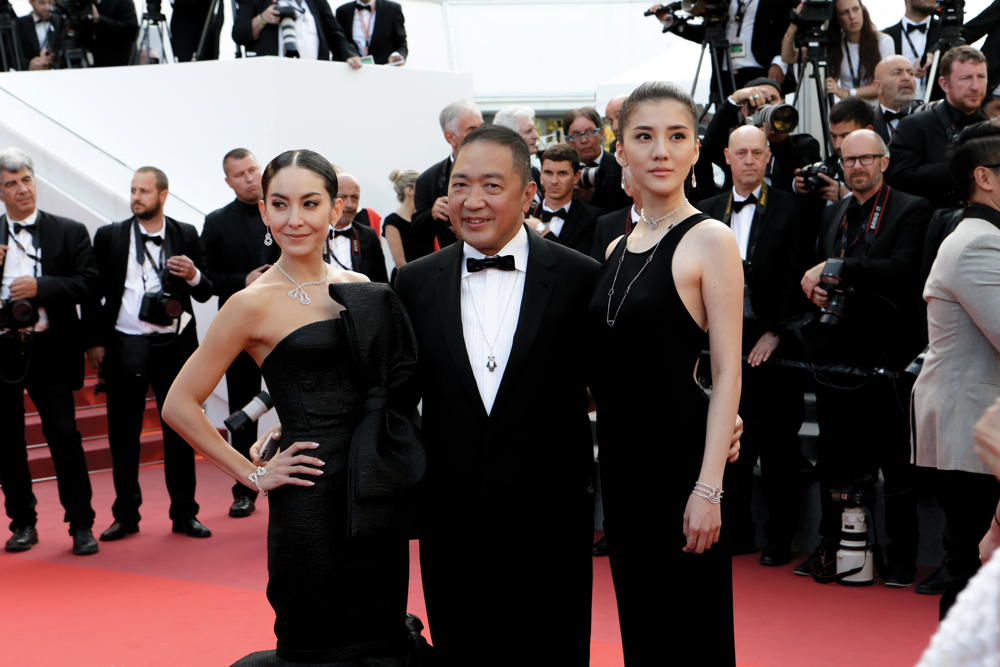 Arrayed in the form of a majestic dancing Chinese lion, Qeelin Xi Xi, also worn as a Couture version by Huppert in Cannes, is as playful and vigorous as it is decorative. Glittering diamonds, dark onyx and charming rubies are arranged in a lively fashion to render the dynamic dance as a romantic and aesthetically appealing jewellery piece. Xi Xi features a flexible jaw that allows it to open and close its mouth, giving the piece a remarkable liveliness.
The Qeelin Wang Wang Collection ("woof, woof"in Putonghua) was launched in the autumn of 2015. It became one of the most popular collections and has remained so ever since. Each Wang Wang jewel is a symbol of loyalty and friendship. It was inspired by Chan's affection for animals, which led him to design jewellery that expresses the intense love people have for their dogs. The result is a collection of exquisitely handcrafted jewellery depicting six adorable dog breeds in a whimsical, playful yet fully elegant manner. The Qeelin success story, it seems, is eternal.

This story originally ran in the August 2017 print issue of #legend magazine.