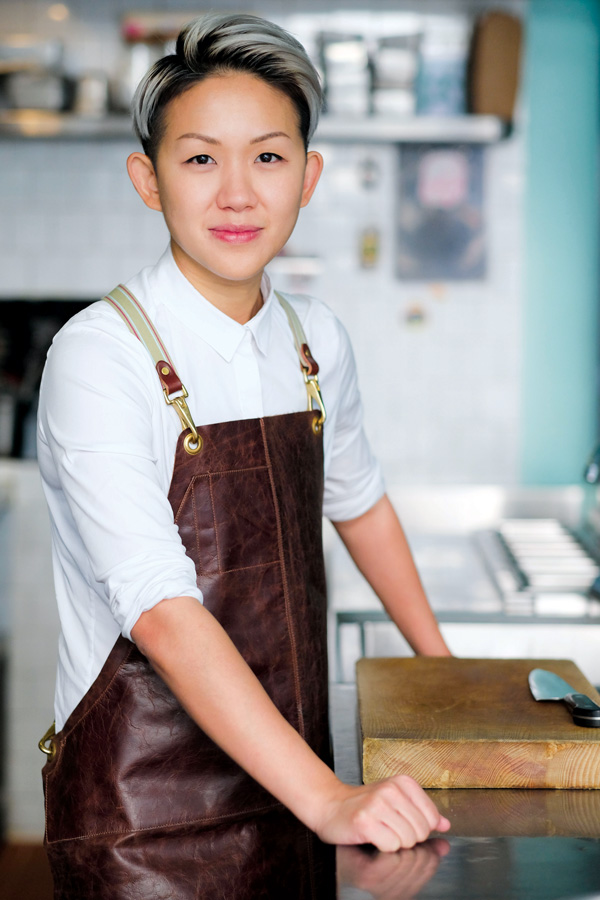 This year's winner of Asia's Best Female Chef award shares her passion for food and food heritage. 
What was your occupation before you decided on hospitality?
I didn't have much of a career before being a chef. I studied hotel management, so I worked in public relations and marketing at a hotel, as well as a wedding event coordinator at a yacht club.
You have Little Bao here in Hong Kong as well as in Thailand. Where else do you want to open a restaurant?
I would also love to open a restaurant in one of my favourite cities, Los Angeles or Melbourne.
How did your experience at Yardbird and TBLS influence your business?
It made me question what kind of restaurateur or chef I wanted to be. I was able to form a philosophy for myself on how I wanted to serve our guests: to serve great, consistent food; work with great people; provide growth for our staff; and, as well as have integrity and vision, to build a restaurant or a company that lasts.
You've talked about being a party girl in your twenties. What was your drink of choice?
Grey Goose, on the rocks with two limes.
Have you been pigeon-holed as making "Asian burgers"?
I was, especially before opening my second restaurant, Second Draft, where I focused on doing creative Chinese-inspired gastro-pub food that paired well with the best beer programme in town. I now spend less time explaining my vision because most people don't understand what I'm talking about until I do it. I think people already know I'm multifaceted but time and action will tell where I end up. I'm no longer fazed by it.
Where is your favourite place to get a burger?
I loved the burger I got at Beef & Liberty when Michelin-starred executive chef Uwe Opocensky got there. I fear going again because I'm scared it won't be as good as I remember. It was the one with raclette and roasted onions. Every layer was perfectly executed.
You've talked about the influence of your mum's cooking. What is your favourite dish?
Her wontons. I always have a couple of dozen in my freezer.
How do you deal with negative reviews?
I actually try to decipher what they are trying to say. I look at it quite logically. Can we improve on this? Were they our target audience and did they understand our food? Was it poorly executed? Was there a miscommunication? Could we have offered something else? Sometimes you just have to leave it.
And the positive reviews?
It's always nice to be complimented. I remember when I opened Little Bao, Rick Bayless came in and he told me that Little Bao reminded him of what his first restaurant was like. He was able to see all the details; not just the food but the challenge of the amount of space we had and how we fought hard to deliver something on a limited budget.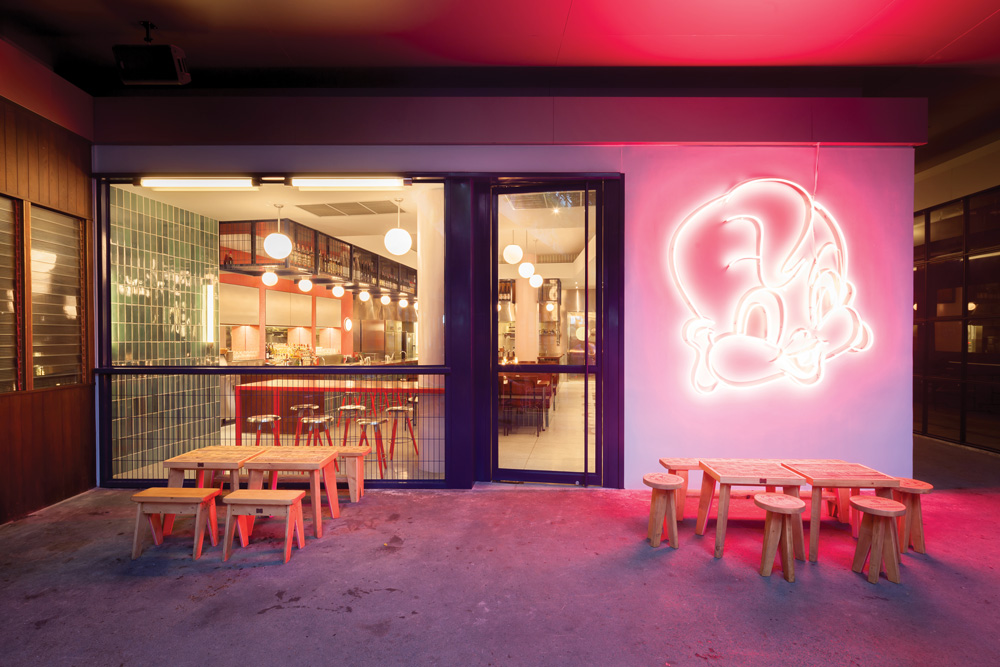 You're passionate about preserving Chinese culture and heritage, but also about finding a way to bring it into the future. How can we resurrect lost heritage?
I wouldn't say it's lost but I think it's not celebrated enough, due to a culture where we think that in order to be successful we need to keep secrets. It's always left to their children or kept as a family secret. I try my best to be as vocal and sharing as I can be about my experiences. I want to give comfort to the masters by saying that sharing the cuisine pushes Chinese culture.
What is your favourite type of bread?
Bao. It'd be mean not to mention it. It has done so much for me.
Your favourite street food?
Fried pork intestine.
Favourite pair of sneakers?
Vans Checkerboard Slip-ons with their new, lightweight soles.
What new hobby do you want to learn?
Tea ceremony.
What is your favourite sauce?
Yu Kwen Yick hot sauce.