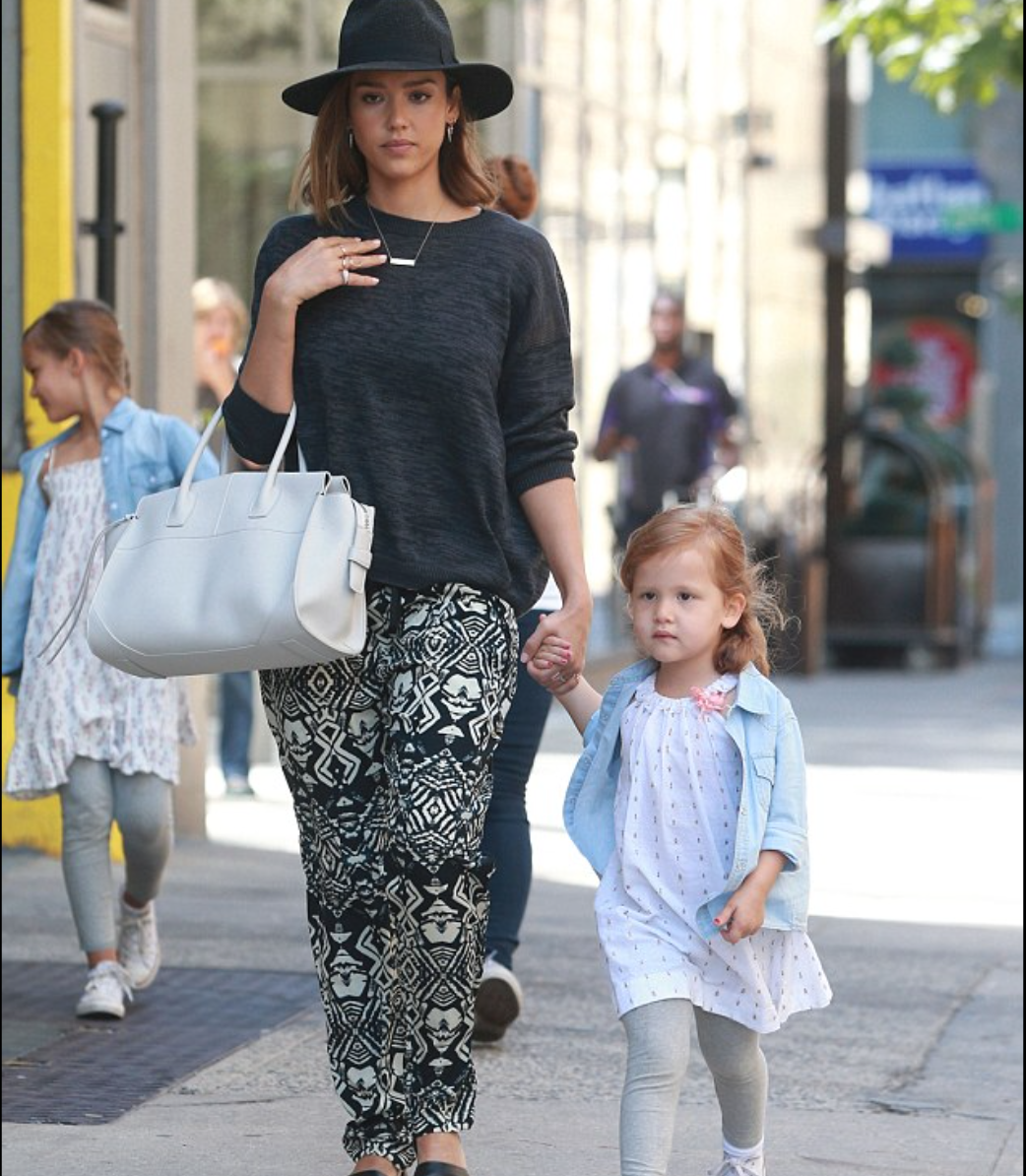 Beyoncé, Jessica Alba and the Kardashians all love Velveteen – a luxurious yet affordable line of high-quality and sustainble clothing for children. Founded by Laura Egloff, a Californian-born and Hong Kong-based mother of two, Velveteen works with fair-trade organisations whenever possible and provide employment to mothers in need, allowing them to care and provide for their families.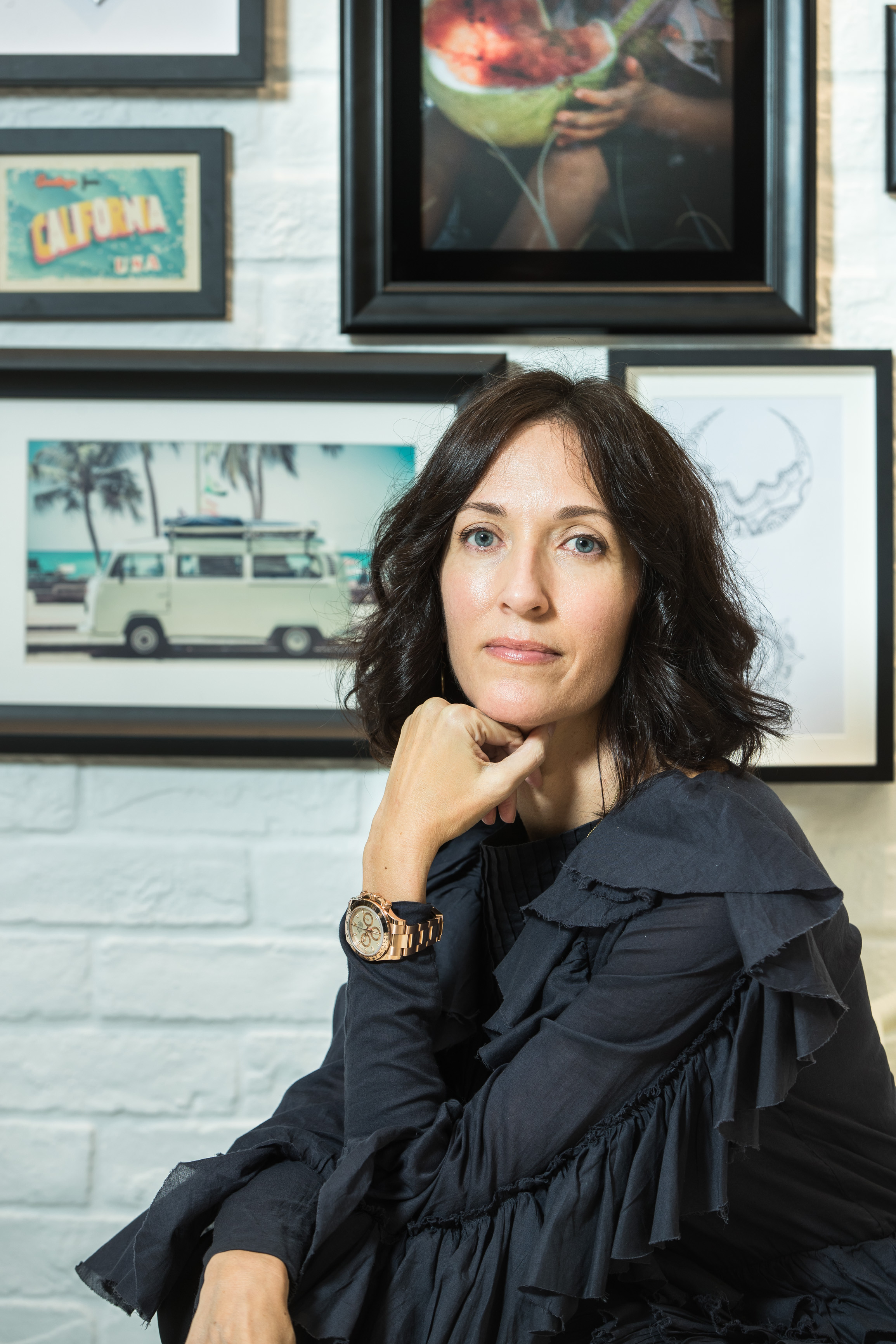 We caught up with Laura following the launch of their first concept store in Lee Garden Two, to chat about how it all started and their growing celebrity mum following:
Congratulations on your new store in Lee Gardens! It's so bright and pleasant to be in. Even my kids loved being in there. Is this your first brick and mortar store?
Thank you so much, we're really thrilled with the response. We are sold in over 150 retail locations across 20 different countries but we've chosen Hong Kong to open our first flagship store! Online retail is certainly convenient for shopping but it lacks the personal experience that is essential to Velveteen's DNA. I've always loved interacting with our customers to find out if we're meeting their expectations – opening our flagship store was an exciting way for me to present the brand's universe and interact with our customers on a truly personal level.
I knew when planning the store that it couldn't be a regular shopping destination but needed to bring to life our dedication to the experience of childhood and provide a creative destination for children to explore. The store features a child-sized experiential workshop and lounge area and we've also created an interactive 'selfie' wall and installed cutting-edge natural light technology throughout the store to represent a sunny Californian afternoon.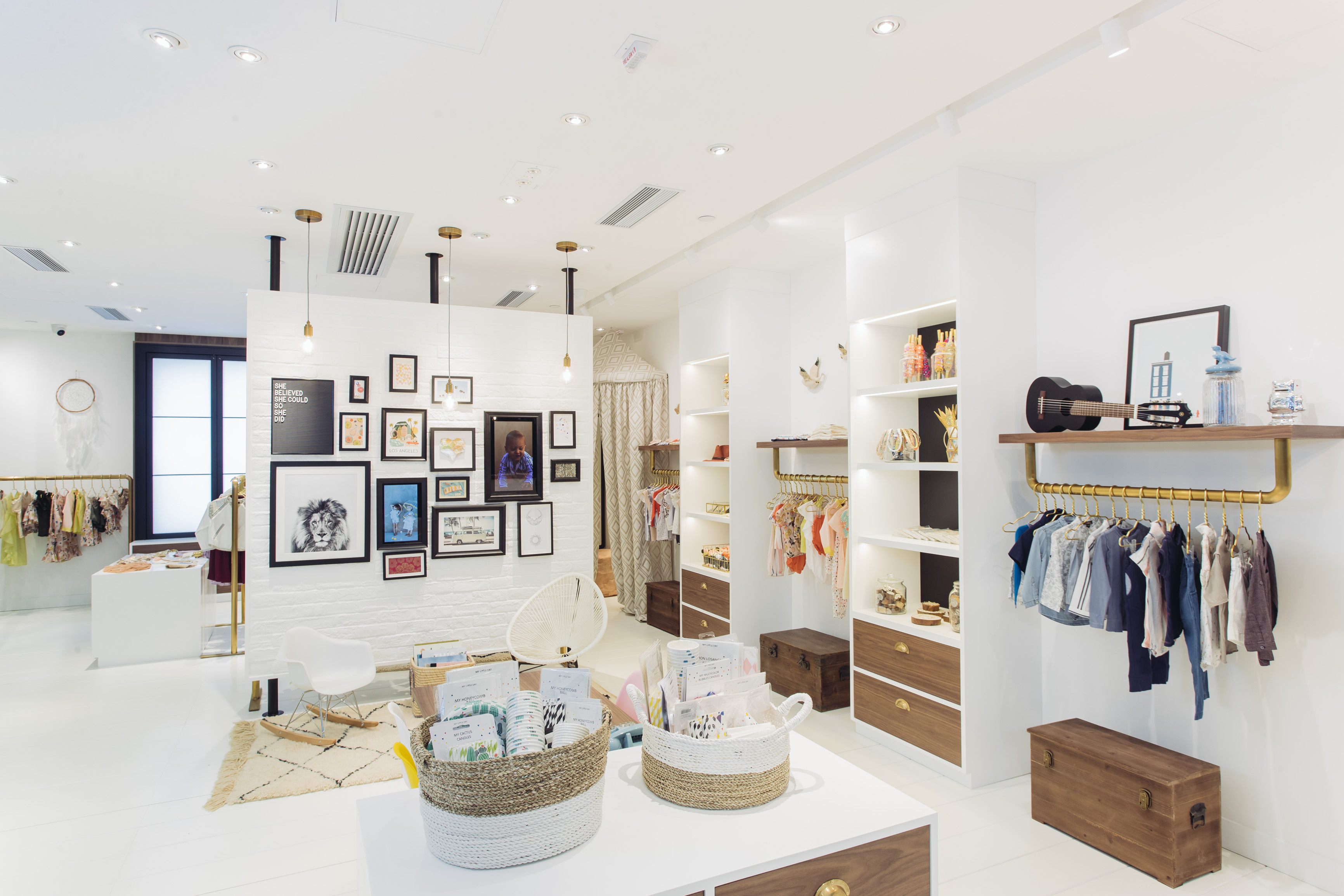 I understand that you have a history in product development. Can you tell me a bit about your experience?
I started out at New York's Fashion Institute of Technology studying Textile Development and Design but later returned to University to complete a business degree. I continued to sketch and design with the goal of one day launching my own clothing line. In 2012 everything finally came together and I began production of my first capsule collection for Velveteen.
What made you decide to start your own brand and to go specifically into children's wear?
I always knew I wanted to be a fashion designer – this had been a goal of mine since I was a teenager. Like most people in fashion, I started out with a focus on women's ready to wear and continue to be influenced by those trends and designers but in children's wear I get to be much more playful in how I use those details and not take myself too seriously.
As a designer, there's a freedom in designing children's clothes that really appeals to me, particularly after having children and beginning to appreciate their needs and seeing what inspires them. Velveteen is striving to create a universe for children where they can explore and develop their own sense of style and individuality. I've found designing for Velveteen to be a lot like playing dress up as a child – the only rules are those that you apply to yourself and I can be so much more playful in the way I approach my designs.
How old are your children? Is it true they fit and market test all of the clothes?
We have a son and a daughter, who are 5 and 7 years old; respectively, and I love having the freedom to design for both of the little people I adore. I need the clothes they wear to give them a sense of confidence and comfort that inspires them and helps them feel their best. They are my toughest critics by far and if they don't give a particular style or fabric their approval, the pieces don't go into production.
As a mother of three, I really appreciate the hand feel of the clothes. I think this tactile comfort is important for children's wear. But I also really appreciate the color and the celebratory spirit of the clothes which are stylish but appropriate for kids. What is your starting point creatively? Is it fabrics or silhouettes?
It's both! Velveteen is strongly influenced by my own sense of style; our DNA is very rooted in my memory of 1970s bohemian California beach lifestyle with a dash of rock 'n' roll inspiration and a sophisticated twist. My inspirations come from some of today's most innovative womens' wear designers like Isabel Marant and Ulla Johsnon, artists at balancing romantic frills with tom boy silhouette statements. We often translate styles directly from our ladies wear collections (www.lauraegloff.com) into smaller versions for Velveteen, creating unique silhouettes that tend to be very different from what is typically seen in children's wear.
In addition to our focus on bringing new and exciting silhouettes to the market, we design all of our own fabrics and prints in order to create truly unique prints, ensure we can achieve the softest fabric handfeel, and deliver fresh, sophisticated colour palettes.
Our customers expect our pieces to be fashionable but also comfortable, and the designs focus on combining artisan techniques with the brand's signature lurex yarn dyes, block printed patterns and hand embroidery. I love cotton for the way it moves, feels and breathes; once you add embroidery the design becomes elevated. As a mother, I need my children's clothes to be comfortable so that my children will wear it, my designs need to be high quality and long lasting and they need to be easy to clean and maintain. If it isn't soft, it won't be worn; I've learnt this first hand.
There have been quite a few celebrity moms who have been dressing their kids in Velveteen. Who are your fans? Who was the first?
We're fortunate to have many celebrity fans including Beyoncé, Jessica Alba, Nicole Kidman, Ashlee Simpson and the Kardashians, to name just a few! All of these women share the Velveteen values – our customer's mother is kind, smart and caring – she doesn't take herself too seriously but she's hard working, knows exactly who she is and she instills this confidence in her children. It's still a thrill to see a celebrity child decked out in Velveteen.
What has been the most popular styles for Velveteen?
One of our best selling styles is the Amber dress. The dress is flowing, feminine and beautiful without being fussy so it's perfect for parties or everyday wear. It's named after one of our team members and perfectly reflects her personality so it's really nice to see how popular it's become.
Since Velveteen sells globally, have you noticed any trend differences or preferences among the different markets (Asia vs North America vs Europe)? What are the tendencies?
Absolutely! Our global stockists and their customers have specific needs and preferences that vary significantly. Depending on weather, lifestyle and cultural influences, each collection provides something to meet the needs of our customers all over the world. This is something we're really enjoying with the Lee Gardens store as we watch carefully to see which styles, colours and sizes are most popular. Our sales team also does a great job of getting to know our customers and asking them what they like or would like to see more of in each offering. This helps us to fine tune the designs to meet our customers' needs.
I think the price point of your products are really remarkable. They are much lower than Bonpoint but higher than Zara. However, I feel like the quality of your product merit the price. How are you able to achieve this for your customers?
We place a strong focus on foregoing shortcuts in the interest of longevity – both for the product and the brand. Our collections reflect this focus on quality and sustainability, whether it's in the choice of fabrics we use or the suppliers we partner with. We work only with manufacturers whose values align with our own and we continue to grow and deepen our partnerships with the women who produce Velveteen.
We feel that the Velveteen customer is not only looking to clothe their children, they are looking for a meaningful experience with a brand that lets them also do good for others. We work only with suppliers that respect their employees – who treat them well and pay them fairly. We are also committed to using all of our resources for good, this means not just our existing supply chain but our scrap materials, our production and design skills and our profits. I think that this commitment to equality and sustainability is reflected in the quality of our collections.
As parents and global community members ourselves, we appreciate the need to make every dollar count and do our best to provide the highest quality possible without the shocking price tag that often accompanies luxury brand items.
Sounds like you have lived everywhere. What brought you to Hong Kong?
I certainly have been lucky enough to experience life in some very exciting and energetic cities! I moved to Hong Kong in early 2006 but had been travelling here for work on a monthly basis for many years prior to that. At the time my role was based in London, acting as a liaison to the Asia-Pac operations and regional headquarters of the company I worked for in Hong Kong. I planned to return to London after my scheduled sixmonth secondment but I met my husband within the first few months of being here and the rest, as they say, is history!
I love Hong Kong – the ease with which we can travel and the openness of the community here is something that makes it a really special place to live. Hong Kong has brought a number of impressive and wonderful people into my life and without our common experiences I may not have had the chance to build these lasting friendships.