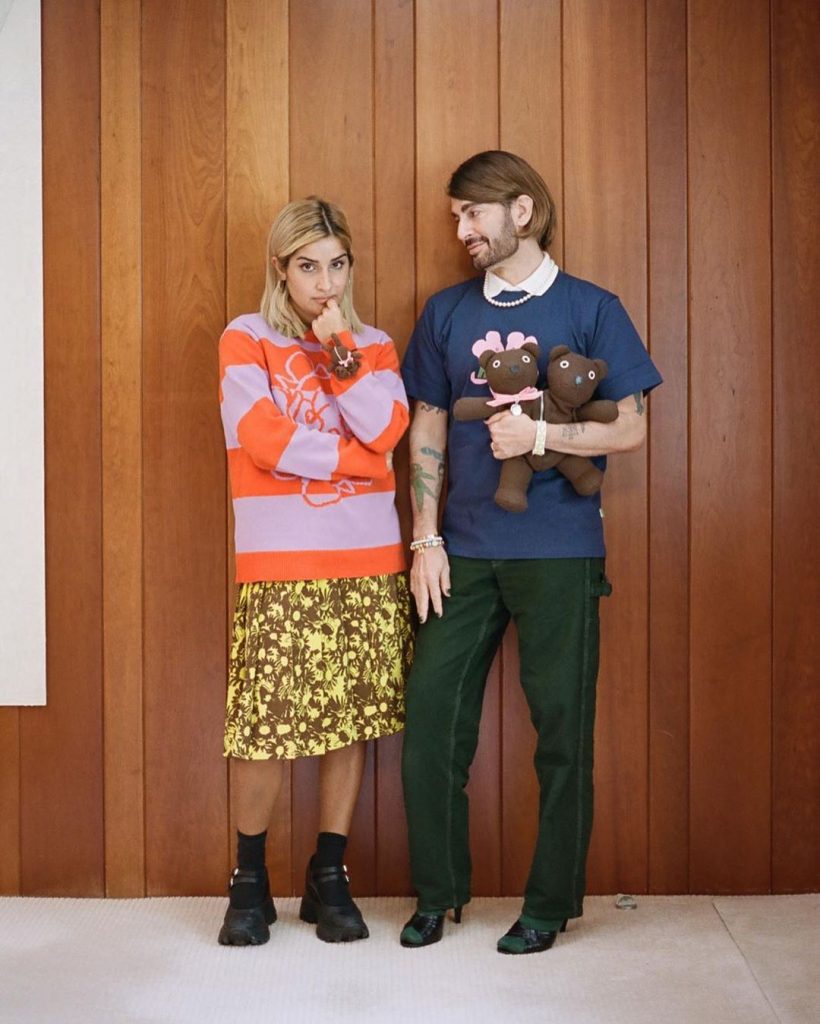 ICYMI, Marc Jacobs has just released a new polysexual collection aimed at the younger generation called HEAVEN.
HEAVEN reimagines the rebellious teen spirit that has been part of the Marc Jacobs universe over the past 30 years and re-contextualises it for the next generation. The collection features a variety of nostalgic, collectable apparel and accessories, ranging from babydoll dresses to sweater vests, combat trousers to streetwear hoodies, and even home-goods and stuffed toys. The items are not geared towards a specific gender – rather, it is up to the customers to decide what is right for them, celebrating individuality and self-expression.
One of the most iconic products of this collection is the two-headed teddy, which serves as the collection's logo and appears as a backpack or graphic print. According to Ava Nuri aka. @avanope, who is also the director of special projects at Marc Jacobs, the double-headed teddy bear is a classic yet demented icon that accurately represents Marc Jacobs.
More than a fashion line, HEAVEN incorporates talents from all fields including Shoichi Aoki, photographer and founder of renowned Japanese street style magazine FRUiTS, film director Gregg Araki and artist Cindy Sherman to work on various parts of the campaign like curating books, making art and shooting films.
Learn more about HEAVEN on Instagram @heavn and shop the collection on marcjacobs.com
See also: 10 hottest fashion trends for fall 2020