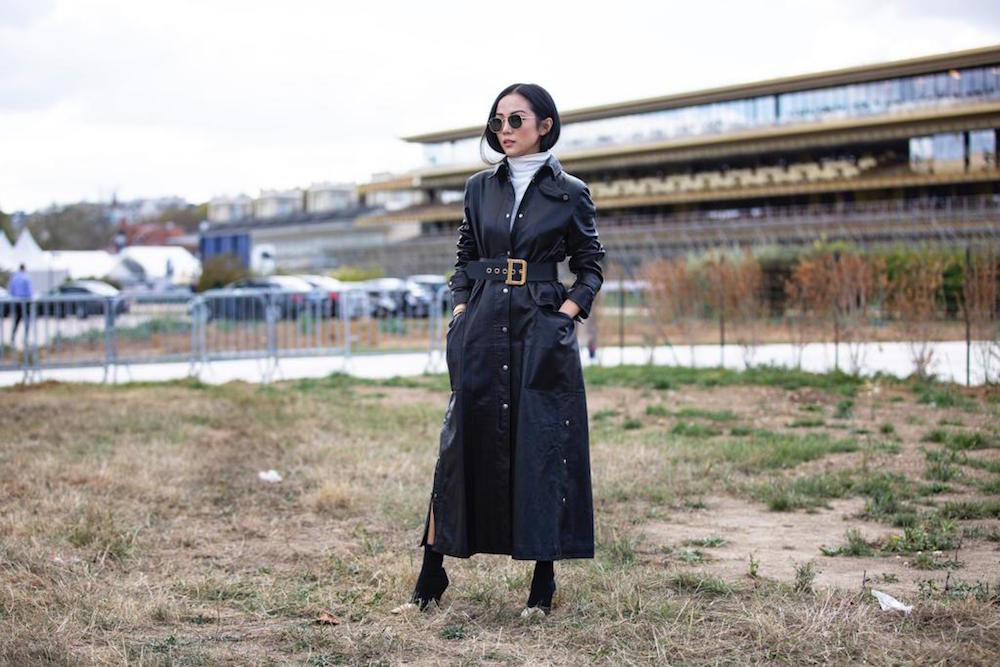 Aside from the best sweaters this season, winter coats are also what you need to shop for your winter wardrobe. From paneled trench coats to capes, these are the best coats that you can wear from fall to winter.
3.1 Phillip Lim
Spotted on the F/W18 runway, the panelled twilled trench coat (HK$9,045) is made from two contrasting colours: black and camel. Get yourself this stylish outwear and match it with a turtleneck sweater and high rise pants.
Theory
Theory's trench coat (HK$4,670) gives you a low-key elegant look. Made from midnight blue silk, it has some classic details such as a waist belt and storm flap. Style yours with with a black dress and pair of heels.
Victoria Beckham
Let's just admit that Fall/Winter isn't all about trench coats, but also capes. Victoria Beckham's olive green wool-blend cape (HKD $16,900) allows you to wear it in different ways. Wear it with a midi skirt and a pair of boots.
Sacai
Sacai's wool and cotton trench coat (HK$11,375) has all the details you need this season, such as a turtleneck, structured collar, layers and more. We're pretty sure that it will give you a stylish and edgy look.
Loewe
Loewe takes its leather work to the next level. Spotted on fashion influencer and blogger Elva Ni, the trench coat (HK$28,450) features a block of leather trim and extra buttoned tabs. Style yours with a black dress and a pair of boots.
Stella McCartney
Designed for a slim fit, Stella McCartney's wool blend coat (HKD $10,810) allows you to wear in both formal and casual occasions. If you're going for an off-duty look, wear it with white T-shirt, black trousers and a pair of heels.
Thom Browne
Made in Italy, Thom Browne's checked coat (HK$24,833.30) is a wardrobe essential. It's not only stylish, but also easy to match. Wear it with a white t-shirt, black trousers and a pair of white sneakers.
Jacquemus
Jacquemus is one of celebrity Selena Gomez's most loved labels. We're pretty confident that the Aissa belted coat (HK$7,175) will definitely keep you warm this season as it is made of wool. Wear it with a pair of heels.
Chloé
Made in France, Chloé's grey and black coat (HK$26,700) is the perfect example of some Parisian street-style looks that you'd want to wear. It's not only elegant, but also classy and stylish. Wear it with a midi skirt and ankle boots this season.
Tory Burch
If you're looking for an affordable trench coat, this would be it. Tory Burch's two-tone outerwear (HK$4,875) features a D-ring belt and buttons. Wear this from fall to winter with a white T-shirt and blue jeans.
You might also like:
Featured Influencers