Power Couple Christian Mongendre and Celina Jade are Out to Build a Chain of Fast but Healthy Restaurants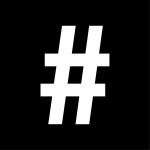 By: #legend
June 30, 2016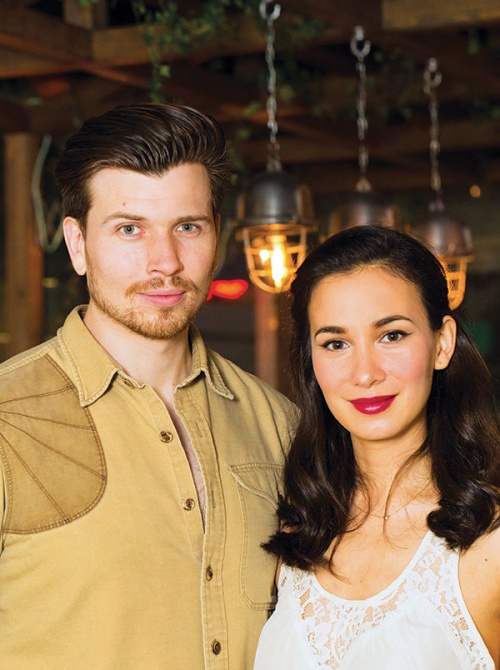 If you work in Central, the chances are that you've walked past the Nexxus Building in Des Voeux Road and seen the two-storey glass enclosure that houses Home Eat to Live. The almost 3,000 square feet of restaurant space is fronted by a large white-and-green sign saying Home. Peek inside and you'll be greeted by wooden fittings and furniture in warm hues, spindly plants and brightly coloured cushions.
The man behind Hong Kong's latest eating place is Christian Mongendre, whose previous venture was the hugely popular vegetarian cafe Mana! Fast Slow Food. Mongendre left the cafe with the intention of moving to Los Angeles with his fiancée, actress Celina Jade, but they decided to stay when an opportunity landed unexpectedly on their doorstep.
They met Elizabeth Chu of ZS Hospitality Group, and she offered to invest in helping Mongendre build his dream restaurant – an offer the couple gladly accepted. His dream restaurant is no second iteration of Mana! Fast Slow Food. Mongendre has his eyes set on building a food empire as big as McDonald's.
"I've always wanted to do a fast-food brand. I've always wanted to roll out this concept where people can get quality food, and at the same time we can educate consumers, and show them that vegetarian food can be really tasty, approachable and cost-efficient," Mongendre says. "In my previous venture I didn't really manage to do that to the scale I wanted to."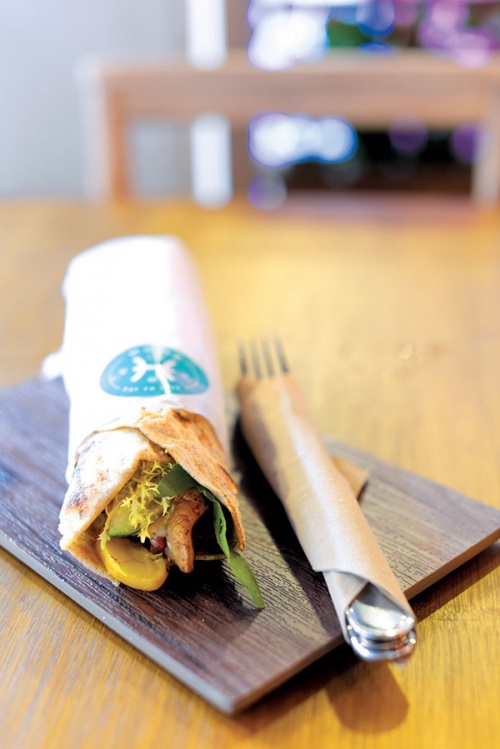 Fittingly, the space Home Eat to Live occupies used to be a Burger King. "It's exactly the kind of concept I want to take: traditional fast food format, but with a health theme, where people would feel safe and feel like they can trust what they're eating," Mongendre says. "We do everything fresh and we try to process everything on location. It's still a challenge in Hong Kong, but we use only organic and local vegetables."
"Christian got an offer, the opportunity to build his dream," says Jade. "The thing with being an actor is, even if I move to LA, I'll be shooting in Toronto…and more and more films are happening in China. I decided that I don't really need to be based anywhere to be an actress, and we can stay in Hong Kong and I can help him out with Home."
Jade is probably best known now for her recurring role as Shado in the popular American television series Arrow, but she started out as a singer-songwriter, releasing her first album at the age of 15. She won a singing competition, which led to a recording deal with Sony Japan. But it wasn't the kind of music she wanted to make. "It was like techno," she says. So Jade went to university to learn business and management so she could manage her own career. Soon after graduating from the University of London, she returned to Hong Kong to sign with a subsidiary of EMI.
But then Jade's life took another turn. "Someone came up to me and said, 'Hey, your dad's really great at martial arts. Can you fight?'" she says. Jade's father, Ray Horan, worked with Bruce Lee and Jackie Chan in the 1970s and 1980s. "I said 'Yeah, I can.' And they asked if I'd like to audition for this movie called Legendary Assassin." She accepted. "The movie ended up being a success and pushed my career forward."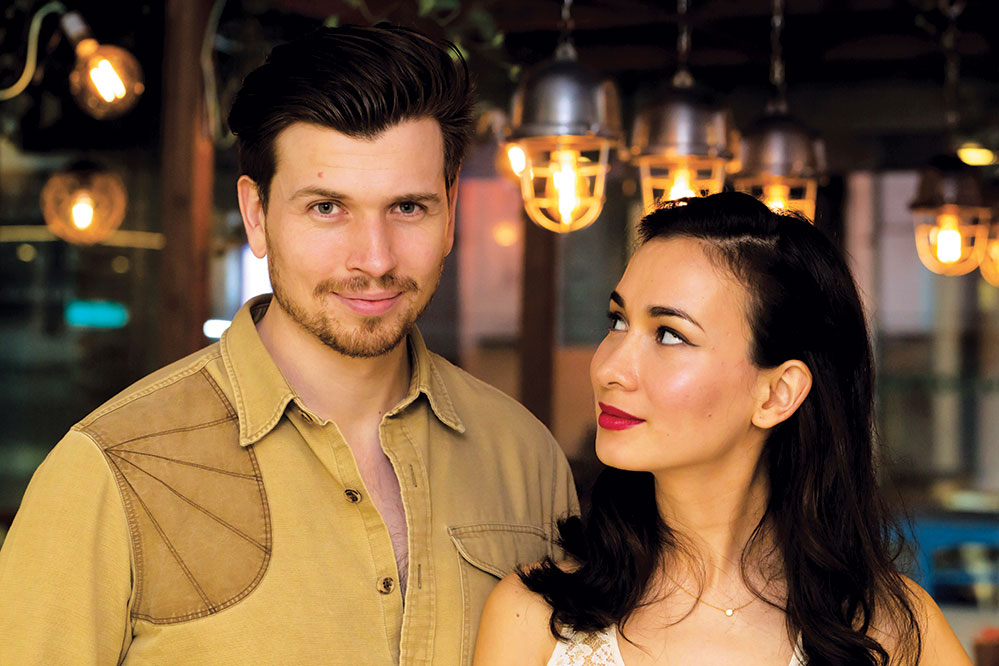 It was through Horan that Jade met Mongendre. "We had a lot in common, and he thought I should meet his daughter," says Mongendre. "He totally set us up," says Jade. It is Mongendre's doing that Jade is now almost entirely vegan. She says she cannot, yet, give up cheese.
"Before I met him, I was a full meat and seafood eater," Jade says. "I ate everything, but it was really difficult to be with him because every time I ate something he'd tell me a story about factory farming, or how lobsters are killed. This guy's like the biggest buzzkill," she says. "And that knowledge, once you have it, it's hard to unlearn it. It's hard to un-see some things from documentaries and want to go back and eat meat."
Says Mongendre: "I was raised in a way that I was given a very good education in food." Red meat was a rare sight in the Mongendre household. Soda was rarer still, being a treat allowed only on birthdays.
"I grew up in Paris, but also on an 18th-century farm where we had cats, bees, ducks, rabbits and all sorts of animals running around," Mongendre says. "It was great because I was always taking care of animals, and we were very connected with the food supply."
What got Mongendre really thinking about the ways food affects the body was competitive rowing while at university. "I was discovering my own habits of eating, and started exploring food systems," he says. "If I ate better, what would I be able to do? My performance grew exponentially, my mental strength, physical strength, stamina and recovery went super-high and it was, like, my super-weapon. All my guy friends who were rowing with me and eating cheeseburgers, I'm not better than them, but I'm eating better than them."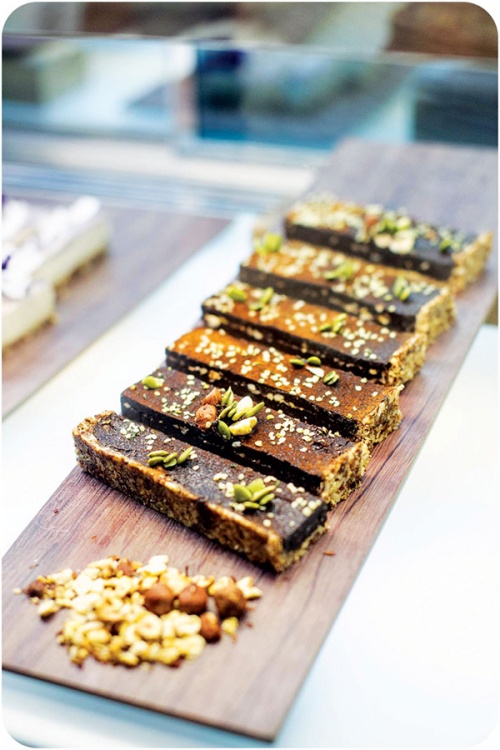 When Mongendre's mother was diagnosed with cancer, his study of food delved even deeper. He discovered how preservatives and the long shelf life of canned and other processed food affect the body in the long run. "We're all guinea pigs," he says, "because all these diseases – Alzheimer's, cancer – all these are new. It's all new diseases that are due to our lifestyle and the food."
Jade changed her mind about food when a blender full of hot vegetables exploded accidentally in 2012, giving her third-degree burns. "The doctors were all, like, you need skin grafts, you're going to get keloid scars, you're going to need laser surgery – all that stuff," she says, pointing to faint scars on her chest.
"But Christian said to me, 'Believe in your body's ability to heal.' He said if you put the right fuel into your system, you can really heal your body." Jade followed a strict vegetarian regimen, with no processed food, seafood or diary produce. "I healed so fast – to the extent that the hospital I went to, St Paul's, now uses Christian's recipes for their burn victims," she says.
"A plant-based diet is the best medium today, and it's the best thing for the planet and the animals around," says Mongendre. "It's also the most eco-friendly thing you can do. Turning off your shower, for me, makes no sense. It has no impact. Not eating a burger is saving 660 gallons of water that would have been used to produce that burger."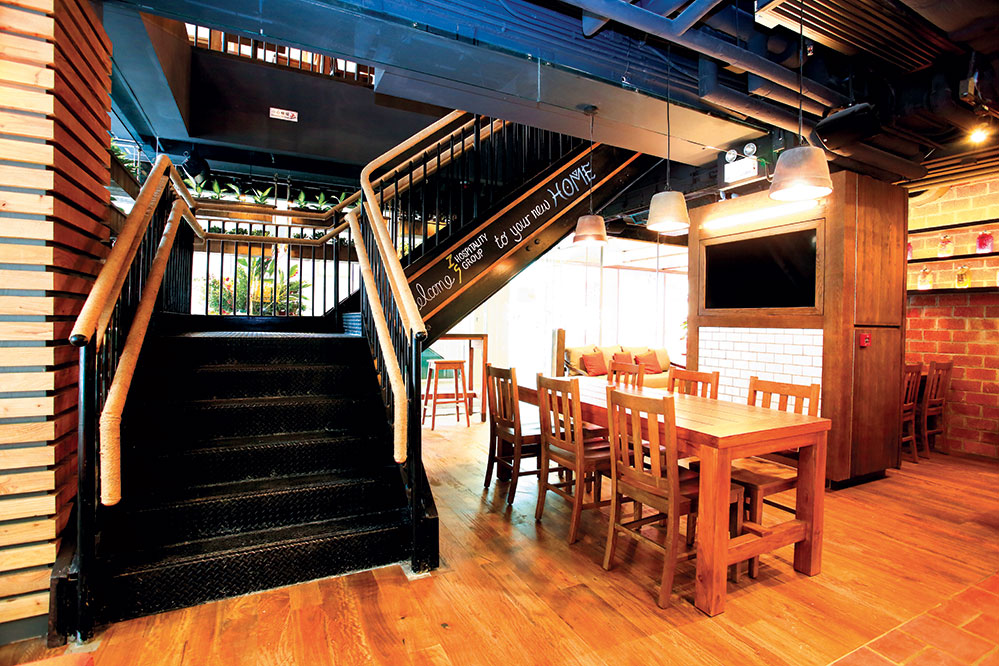 Home Eat to Live sets out to be more than just a vegetarian restaurant. It aims to be a sustainable, even self-sustaining business. Mongendre and Jade have high hopes that what they're doing will set the bar high for future competitors. The power couple intends the restaurant to be the flagship of a chain. They have plans for more chef-directed, casual dining, fast-food restaurants.
The restaurant's menu lists items such as Golden Snub-Nosed Monkey, Blue Whale and Silky Sifaka, all named after endangered species of animal. All the ingredients come from plants. The menu includes toast with a range of toppings, flat bread of various sorts, salads, earth bowls and vegan desserts. There's something for every diet, be it organic, raw, vegan, vegetarian or gluten-free.
Home Eat to Live drums in the message that people should shrink their carbon footprints. Mongendre and Jade work closely with a farm in the New Territories to get their supply of organic vegetables. They are putting another farm on a rooftop in the middle of the city. They're considering installing a decomposer in the restaurant to process their food waste.
The restaurant encourages its diners to do their bit. Recycling bins for plastic, paper, food waste and glass are placed prominently. Diners dutifully clean up after themselves, without being asked.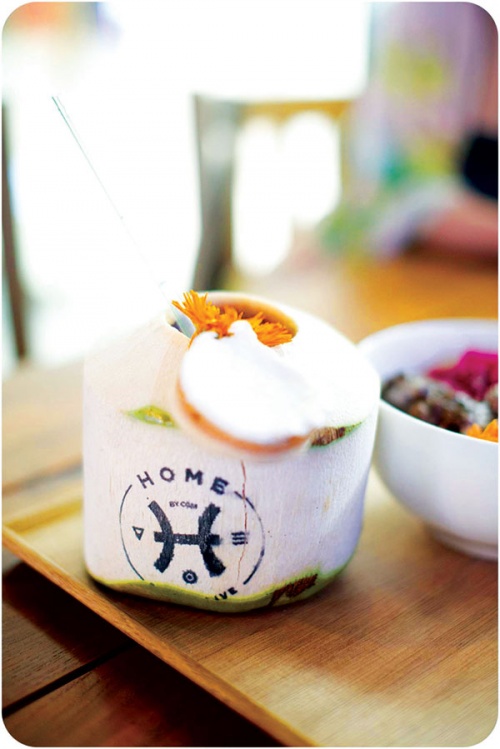 Cooking is not Mongendre's vocation, though he did spend some years at a culinary school and working with the finest in the trade, including a stint at the Paris restaurant, Alain Ducasse au Plaza Athénée. He says the conventional restaurant business is too "old-school", too focused on a world of fantasy. "Flawless service is just all make-believe," he says. "That's why I love fast food. Fast food is no fuss. You get your food and you do your own service."
Mongendre says he believed in sustainability before it became a buzzword in the food business. "I kept saying to the head chef at Alain Ducasse au Plaza Athénée at the time that this is the future of food," he says. "They told me, 'You don't know what you're talking about.' And now Alain Ducasse has opened his restaurant focused on sustainability. Alain came to me here, and we did a training to show them our food." Jade interrupts to emphasise the paradox. "Christian trained them," she says.
"It's just funny," Mongendre says. "I had no idea it was going to happen. But now I'm convinced it will. It's really hard to be like, 'Oh I enjoy eating this thing made by a machine that has no value to me other than creating diseases in the long term," he says. "Whether it's Home or another business that will be rolling out in multiples, it will happen. The word is out and people are waking up to it."
Photography: Anthony J Damico
Make-up: Patrick at Patrick Henri
Hair: Marcela at Patrick Henri
Shop G01-101, Nexxus Building, 77 Des Voeux Road Central, Central. 2777 4777