Healthy hair tips: How to DIY your own at-home hair spa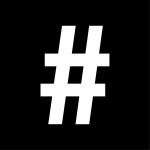 By: Emilie Yabut-Razon
July 27, 2020
When it comes to keeping your locks in tiptop shape, there is no better person to ask than hair and scalp specialist Andrea Clark, who has been in the business of haircare for 30 years.
The resident trichologist and artistic director of The Mandarin Oriental Salon shares some key advice to keeping hair healthy and free from damage – and, the best DIY hair treatments to try at home.
How to avoid sun and hair damage
Prevention is better than cure, as trying to repair damaged hair requires a lot of moisture or protein treatments. Put a barrier between your hair and the elements by applying a protective cream like Philip Kingsley's Swimcap water-resistant hair mask prior to swimming, or Philip Kingsley's Sun Shield UV Defence before going outside. And, don't forget to wear a hat.
Divers also swear by using organic coconut oil on wet hair before diving. Smoothing Keratin salon treatments can help control frizz and usually last up to three months. Those that don't change the internal structure of the hair are bhave Smooth Plus and Discovery Smoothing Treatment by Ybera. 
How to repair hair from chemical damage
Hair should generally retain its condition, as long as coloring and bleaching are done in moderation, and treatments are performed by a professional, making sure that the color or bleach doesn't overlap with previous chemical treatments. To ensure that hair retains its integrity, at your next visit to the salon, ask your colourist if Olaplex No. 1 has been added into your colour/ bleach mix.
The Olaplex system rebuilds damaged disulphide bonds that are broken during the chemical process and allows for hair to rebuild strength and structure. Also, opt for PPD- and ammonia-free colours, like Kevin Murphy's Color.Me line, which also contains naturally derived ingredients like aloe vera, honey and shea butter.  
Must-have products:
To avoid breakage, use a detangling comb like GHD or Matador to remove tangles after washing your hair, and always start from the ends. Combs that have saw-cut teeth ensure that there is no drag, less friction, and less damage to the hair, while those made from vulcanised rubber or cellulose acetate decrease static. Prevent split ends by trimming your hair regularly, every six weeks if possible.
Condition the ends of your hair with products like Oribe Gold Lust Nourishing Oil. Invest in reparative products like Oribe Gold Lust Transformative Masque, which goes beyond the cuticle to moisturise and strengthen hair. Olaplex No 3 is a use-at-home hair perfector, which can be used after colouring treatments to retain hair elasticity and strength. 
Create a home hair spa with these DIY remedies:
For moisturising, mix 1 tablespoon each of coconut oil and honey and leave on for up to 45 minutes, then rinse. Follow with shampoo and conditioner.
For cleansing, use a vinegar rinse composed of 2-4 tbsp apple cider vinegar with 16 ounces water in a plastic spray bottle. Spray on hair from scalp to ends. Leave on for a few minutes, then rinse with cold water. Follow with conditioner. 
For damage control, use 1 egg, and 1 tablespoon each of mayonnaise and olive oil and one whole avocado, all blended together. Leave on hair for 45 minutes, then rinse thoroughly. Follow with shampoo and conditioner. 
For scalp care, use equal parts mouth watch and witch hazel spritzed on the scalp, then rinse if you prefer. Products like Thayer's Witch Hazel Aloe Vera Toner or Philip Kingsley's Scalp Toner help remove oil without drying out the scalp. Balancing the scalp environment is very important, and this treatment may help lower levels of yeast on the scalp and minimize inflammation and flaking. 
All hair products and treatments (except for DIY remedies) are available at The Mandarin Oriental Salon.