Rewind: #legend's best videos of 2020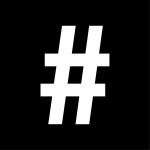 By: #legend
December 31, 2020
What a year – and what better way to look back on it than with a mini-marathon of #legend's best videos of 2020? From collaborations with brands such as Rolls-Royce Hong Kong and Audemars Piguet to #legend100 pizza challenges and adorable pups, it's time to grab the popcorn and press play:
My hair, my rules ft. Jessica Jann, Jenn Lam and more
In honour of International Women's Day in 2020, we teamed up with GHD and caught up with five entrepreneurial women in Hong Kong who are leading the way for their respective professions and blazing a path for other women to step into the picture.
#LegendSquad ft. Rolls-Royce Hong Kong
We introduced the #legendsquad, including Amanda Strang, Anthea Chow, Anna Ng, Carmina Lo, Aiko Narissara Yeung, Ellie Furuya, Maggie Stadelmann, Susana Tsang, Nat Kwan, Tasha Lyia, and Tasha Lam. Watch as these 11 women of the moment show off their unique looks and style.
Audemars Piguet launches new 34mm Royal Oak timepieces
Guests invited to Audemars Piguet's first AP House in Asia included Victoria Tang Owen, Amanda Strang, Venus Wong, Yvette Kong, Gaile Lok, Rene Chu, Cecilia Yeung, Elly Lam and Lung Lung Thun, who spent an afternoon lounging at the stunning, floral-inspired space.
Rock Solid: The Bvlgari B.zero1 collection
In this shoot, #legend100 influencers Ruth Chao, Jessica Jann, Feiping Chang and Steph Shek challenged all preconceived notions and adopted a masculine front to match their heavy metal jewellery from Bulgari.
6 cool ways to wear the Chloé Mini Daria bag
Watch and learn as Hong Kong's most stylish KOLs Elva Ni, Fiona McLeish, Justine Lee, Jamie Xia, and Cecilia Yeung show you the myriad ways to wear the hottest bag this season – the Chloé Mini Daria bag, a sized-down version of the brand's classic shape.
Louise Wong dazzles in Chopard's Red Carpet Collection 2020
Chopard has been an official partner to the Cannes International Film Festival since 1998 and has been releasing their highly coveted Red Carpet Collections every year. Watch as #legend100 influencer and model Louise Wong wears the collection in a background of lush greenery and blossoming flowers – the perfect marriage of Haute Joaillerie and nature.
Meet the #legend100 influencers of 2020
November 2020 saw the launch of our annual #legend100 list of Hong Kong's top 100 social media influencers. Go behind the scenes of our fashion cover shoot featuring James Wong, Irisa Wong, Mayao, Afa Lee, Louise Wong and Jamie Xia.
Into the blue: Yvette Kong at Ocean Park
An industry first, we brought Yvette Kong, Hong Kong Olympic swimmer and No-Straw Ambassador of the Ocean Park Conservation Foundation to Ocean Park for an exclusive fashion shoot, complete with plenty of sea creatures.
Suit & Tie: Justin Chang of Ascot Chang
A good suit never goes out of style, as Justin Chang (of renowned Hong Kong tailoring brand, Ascot Chang) would know. In our exclusive video featuring #legend100 influencer, Travis Li, Justin takes us through some of the tell-tale signs of good suit – plus the most popular fabrics and colours of the season.
The first-ever #legend100 challenge at Dough Bros Hong Kong
Hong Kong influencers are great at striking a pose, but how do they fare when they're stretched out of their comfort zone? For our first-ever #legend100 challenge, we brought two teams of #legend100 influencers to Dough Bros, Kennedy Town, where they went head-to-head for the title of Hong Kong's fastest and most stylish pizza-making duo.
Suit & Tie: Alan See of The Armoury
For the second instalment of our Suit & Tie series, we caught up with #legend100 influencers, Alan See, co-founder of The Armoury, and Nick Sung, dentist and influencer. In our exclusive video, Alan walks us through tips for dressing for various occasions, including choosing the right suit, mixing patterns, and pairing Vacheron Constantin timepieces with every look.
Picture Pawfect: The suite life of Darling and Pogi
After a tough year, in which humans have seen their fair share of ups and downs and pandemic scares have left many pets abandoned and stranded, it's important to cherish time with loved ones, man or beast, and be reminded that pets should be treasured for life. Foster pups Pogi and Darling live it up for one day at the Ritz-Carlton, Hong Kong, as part of The Pawfect Stay package for staycationers in Hong Kong.
See also: Rewind: #legend's cover stories of 2020