#BornToDare: David Beckham talks watches and his most daring moments
November 19, 2018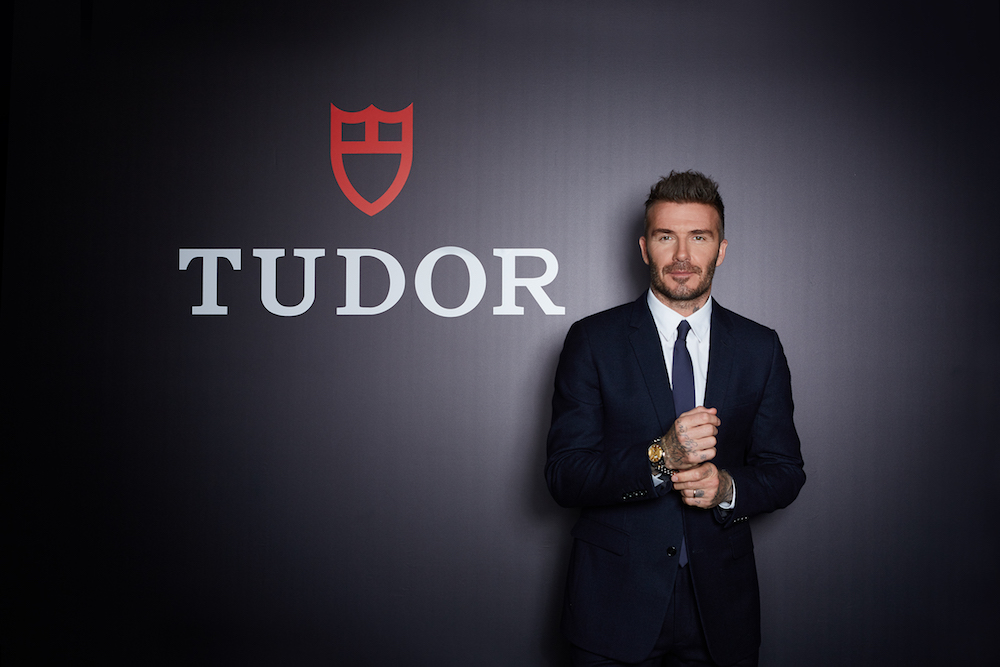 Former #legend cover star, global ambassador and style icon, David Beckham needs no introduction. In Hong Kong for the global launch of Tudor's Glamour Double Date Watch, David Beckham hosted a Gentlemen's Club gathering and cocktail party at The Murray.
We caught up with him ahead of the party to chat about what he feels is Tudor's #BornToDare spirit, his passion for watches and favourite things to do in Hong Kong:
What does #BornToDare mean to you?
I think it's an important slogan for me personally because I like to challenge myself. Whether it's in day to day life or in my business or obviously, in the career I had as a football player. I always like a challenge and I think #BornToDare, as soon as we said it we knew it was the right thing. Since the partnership started, we've done so many great things in a way that's actually different in a way from other people and that's what I've enjoyed. #BornToDare is all about taking someone out of their comfort zone with something that challenges them and that's something I've always tried to do.
From playing football to becoming a global icon, what's been your most daring moment in your life?
I suppose, in the best possible way, having children. Because when you have children, your whole life changes. You change for the better. You all of a sudden have to grow up in a way that you obviously don't when you don't have kids. You have other responsibilities. I think having children is something that I always wanted. I always wanted to be a young father, I always wanted to have children who could live through my career with me. But obviously, you know, having children, like I said, brings responsibility. I wouldn't say it's so much #BornToDare but I just feel like having children is something that is the best thing in the world but then from the moment they're born, you're then constantly worrying, thinking about them and caring about them.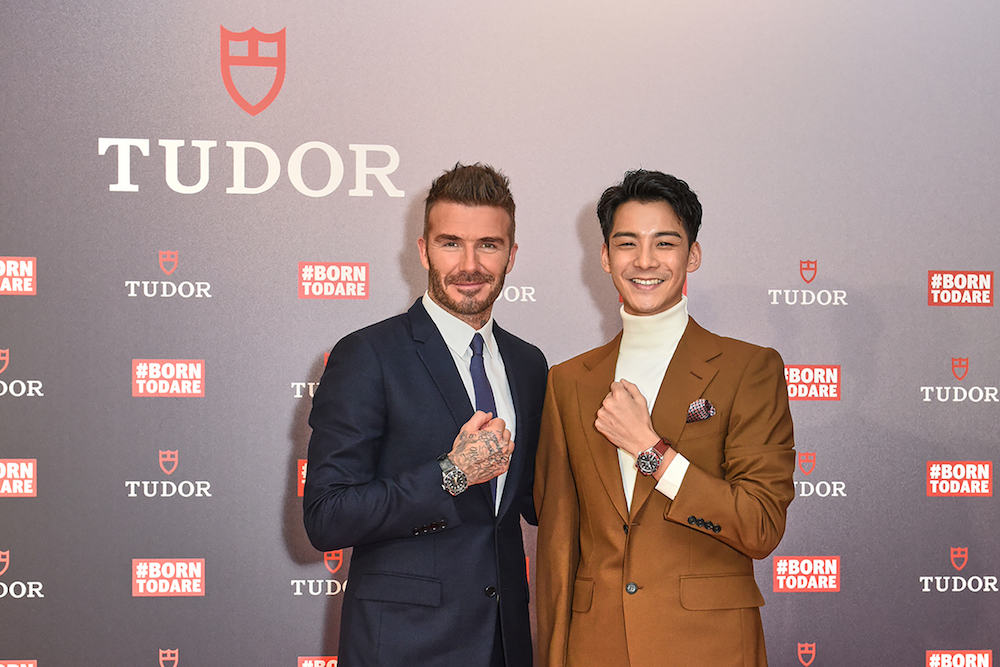 What do you look for when picking a timepiece?
I've tried to not be a big collector of watches because it can be quite an expensive hobby. But [then again], I am a big collector … Well, fortunately because at some point I can pass them down to my children; to my boys and to my little girl – there'll be a couple in there that she'll love. Watches for me, I think when you get older, you appreciate things in different ways. I think for myself, I look for elegance, but I also look for a timepiece that can also be a day to day watch. I can actually wear it going to the gym or I can wear it going out for dinner with my wife and kids. Elegance is something that is important to me but it has to be a great timepiece, it has to be mechanically gifted in a way that these are. For me, that's really important.
You've been an ambassador for leading brands all over the world. How do you decide what makes a good fit?
I'm very fortunate in business and obviously the partners I've had over the years. I've managed to have really good partners and I think that if you look back at obviously the stuff I've done in the past and the partners that I do have, they're all long-term partnerships. I like to be involved in companies that have a history because I think that it's easy to talk about, it's easy to look back on and see the archive of what the brands have. I also like there to be a story. For myself, being English, we have an amazing history. We have obviously the heritage that runs through our country and being from London as well, it's what I've been brought up to love. So I think that's a big part of what I always look for.
How would you describe your relationship with Tudor?
When we first started talking, it was one of the moments where I was actually really excited about a partnership and I came out of the first meeting and thought: 'this is a brand I really want to be a part of.' I think that the moment we began our partnership, I felt like I was part of a family and for me, obviously being a Manchester United player, a Real Madrid player and playing for my country, I've always felt part of a family. I'm very lucky to have partners who make me feel exactly like that.
What do you like to do when you're in Hong Kong?
Eat! Not the fancy restaurants. I try to find the hole in the wall places. I have a friend that lives here who always takes me to an amazing restaurant here. That's the one thing. Wherever I go, I'm always on Time magazine looking for restaurants and great restaurants on Telegraph online and trying to find out that great hole in the wall.