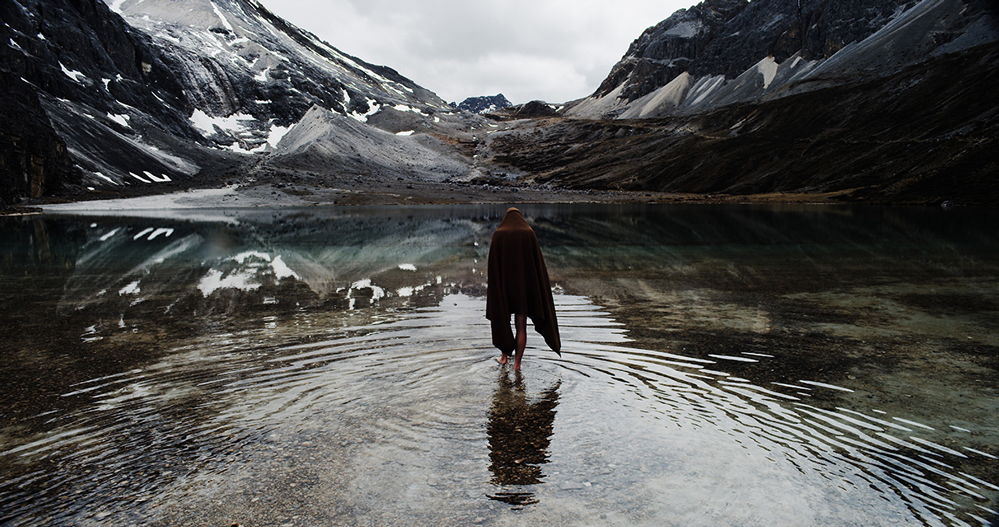 ​You might argue that all the world's indigenous cultures have been marginalised. Canada's First Nations have produced celebrities such as Tom Jackson and politicians such as Phil Fontaine, but many more of their people are stuck in dead-end jobs in the country's icy north. The Maori of New Zealand are in a similar predicament. For every Keisha Castle-Hughes rising to Game of Thrones stardom, countless others eke out a living on the fringes of mainstream society.
Inner Mongolian-born Cheng Ran understands marginalisation all too well. The new media artist will take part in Art Basel in Hong Kong 2016 courtesy of the K11 Art Foundation, which will present Cheng's nine-hour cinematic manifesto, In Course of the Miraculous. It will be screened at the Chi Art Space at the New World Tower 2 in Central from March 21 to May 1.
"For a long time, Inner Mongolia was my home," says Cheng. "Since I left for school at the age of 16, my impressions of home have gradually faded. Now I call northern China as a whole my home. When I was young, I had a lot of friends who spoke Mongolian. Now I have fewer such friends. Its cities are changing, in that they are becoming like every other Chinese city.​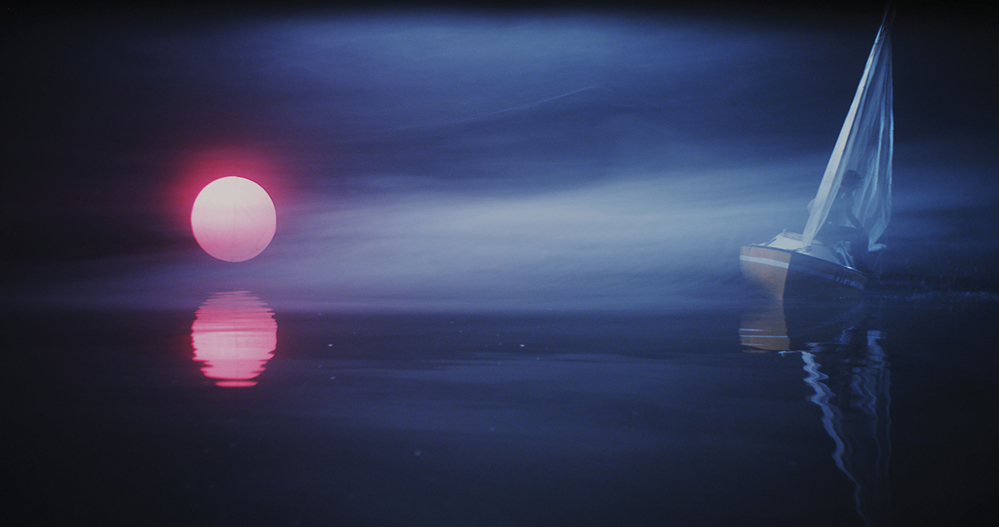 "I am not sure if modernisation and internationalisation are necessarily good. I remember a documentary about a hunter descended from the Ewenke ethnic group. As he could not fit into the changing cityscape, he escaped by drinking. Eventually his friends put him on a truck laden with deer, to be taken back to Daxing'anling prefecture. Perhaps this is the best way to think about ethnicity and regions."
Cheng is a new media junkie. He was born in 1981. After studying at the China Academy of Art, he tried on a number of different hats. "I create works using many media. I write novels, make videos, create music and do performances," he says. "To me, the medium is the raw material. I do not care if they have their limitations. Rather, I welcome limitations and weaknesses."
His home and studio are in Hangzhou, though he acknowledges that the city chose him rather than the other way around. "The south is beautiful," Cheng sighs. "The West Lake is beautiful. Life is chilled here. But, to be honest, I didn't choose Hangzhou for any particular reason. I just happened to be here and I stayed. I try to refrain from going to the city centre, as I prefer to observe from the outside."​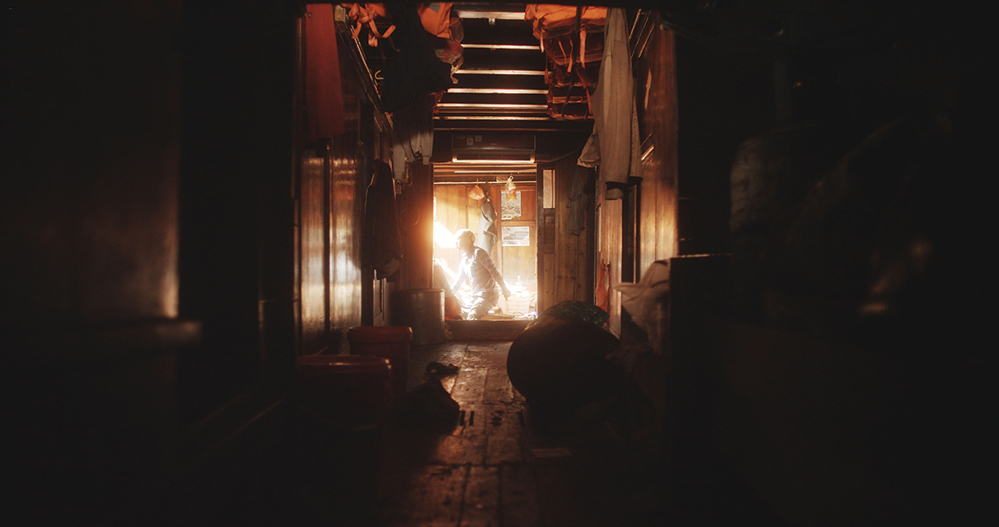 He took part in the Third Guangzhou Triennial at the Guangdong Museum of Art in 2008. Since then his work has been exhibited internationally at institutions including the Reina Sofia Museum in Madrid and the OCT Contemporary Art Terminal in Shenzhen. Then, in 2013, he began a two-year resident's project at Amsterdam's Rijksakademie van beeldende kunsten. One of the main outcomes of the residency was In Course of the Miraculous, completed last year.
Filmed on a large set in Beijing and on location in the East China Sea, Tibet, Switzerland and Amsterdam, Cheng's experimental oeuvre raises many questions, and most remain unanswered by the time the credits roll. The lengthy film is in three sections, each based on a historical event. The first is about British mountaineer George Mallory, who disappeared during his first attempt to reach the summit of Mount Everest in 1924. The second focuses on Dutch artist Bas Jan Ader and his disappearance in 1975 while sailing from the United States on a small boat called Ocean Wave.
The third chronicles the Chinese trawler Lu Rong Yu 2682, which disappeared with its crew of 33 men after it set course for waters between Chile and Peru in 2010. After six months, the trawler reappeared and was towed back to its home port in China with only one-third of its crew on board.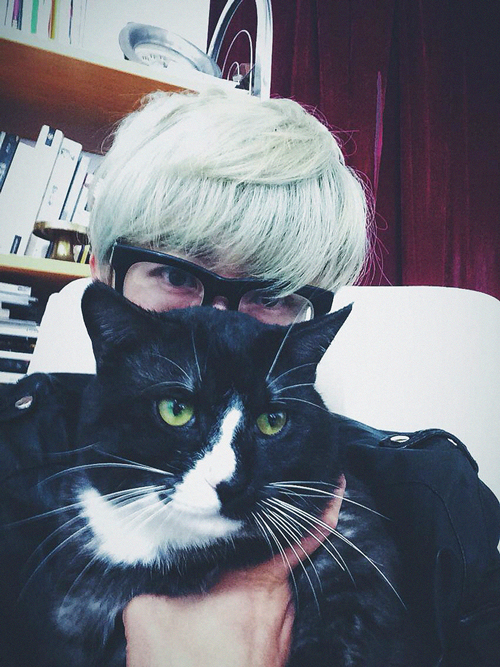 "I chose those stories for my film project as they are the starting clues about exploration, fear and chaos," Cheng says. "They are an entry point to life. I had no expectations. From the start, this movie deviates from the norms of a movie or a video. It is free. In this sense, how could one expect anything, or be disappointed in any way?"
The K11 Art Foundation submitted the film for inclusion in the 14th Istanbul Biennial and it screened there last September. The film was produced in association with the Erlenmeyer Foundation and Galerie Urs Meile. Cheng directed screenwriter Louis Nuo, cinematographer Kiran Hummelen, lighting designer Teun Pulles and soundtrack musician Wan Wen. The film stars Guan Zeqiang, Winston Youri Matthijs and Lin Tiejing.
"It was a group effort of more than 200 people," says Cheng.
K11 Art Foundation founder Adrian Cheng took his support of the project to a whole other level, taking a credit as the chief producer of In Course of the Miraculous. "The production of a film of this length, scale and conceptual complexity is a tremendous undertaking for any artist, and particularly so for an emerging voice," says Adrian. The K11 founder says the organisation has been a long-term supporter of the artist and is proud of his achievements internationally.
As well as the team supporting the artist, Cheng himself acknowledges he has drawn inspiration from films he watched growing up. "Directors are artists," Cheng asserts. "I was strongly inspired by movies. I admire directors such as Jim Jarmusch, Bella Tarr, Werner Herzog, Rainer Werner Fassbinder, Yang Fudong, Steve McQueen, Wong Kar-wai, Johnnie To, and many more."
With the film on release, Cheng says he has relinquished control and has no problem with how audiences choose to deal with his marathon work. "I wanted a change, a change in myself and my work," he says. "Making the film was an adventure. Everyone has their own way of viewing this movie. I don't know if people will choose to finish it in one go or leave halfway. To me, the making of the movie was a continuous process."