Interview: Shoewear brand Gia Borghini enters Hong Kong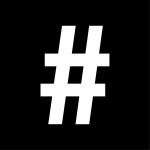 By: Zaneta Cheng
August 25, 2022
Cult shoe label Gia Borghini has finally arrived in Hong Kong at Lane Crawford stores. Founder Barbara Borghini speaks to Zaneta Cheng about why empowerment is behind every decision she makes for the brand, and how she balances innovation and tradition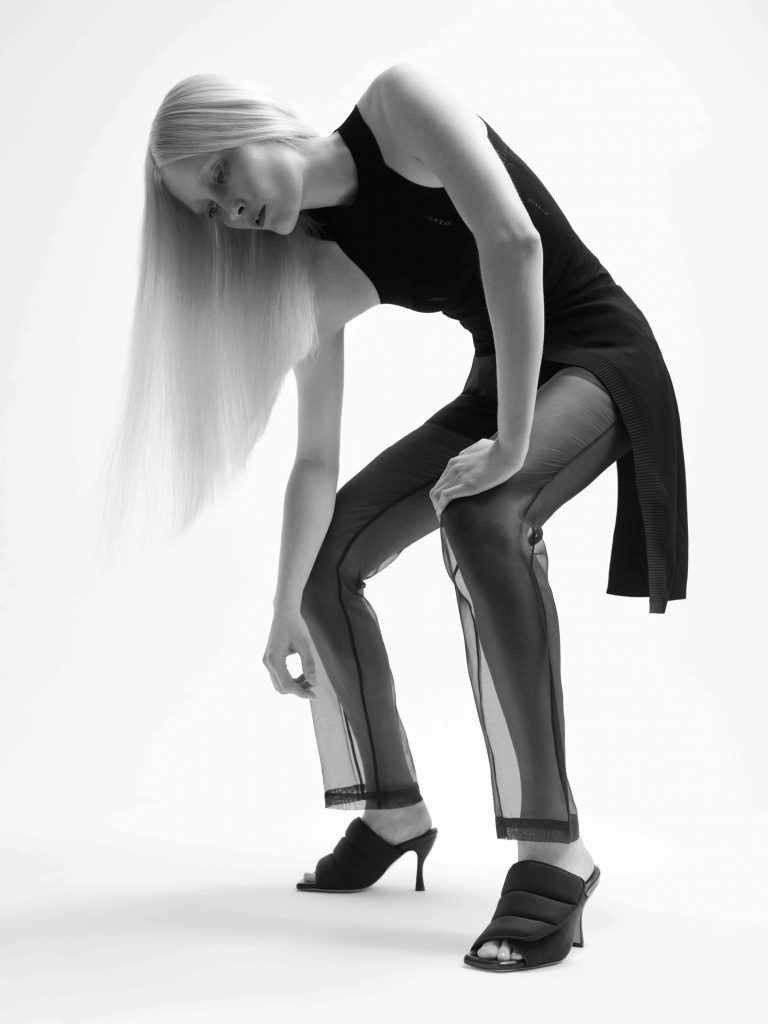 Nobody quite understands the power of a celebrity collaboration like Italian shoe brand, Gia Borghini. Launched in 2016, Gia Borghini reached "It" status faster than many new, independent brands of its kind when influencer and stylist Pernille Teisbaek collaborated with the brand on a capsule collection. While on the outside this might seem a particularly savvy marketing strategy – which it is – founder Barbara Borghini (who named her brand after her daughter Ginevra) was actually looking to reinvent an existing system.
Also see: Leica Pre-Owned programme launched
"Since the first day of Gia Borghini, I thought of ways to reinvent the approach to the accessories business. It's highly male dominant and there were not that many female-led footwear brands at that time," Borghini explains. "We saw the unique opportunity to engage in creative conversation with amazing industry women and in exchange offer them a platform to design as well as to give them the experience of working with some of the most skilled local artisans in Florence.
"I've always wanted to enrich the Gia Borghini brand with the voices and ideas of strong female figures and it's been an invaluable way to reach new global markets, generate design ideas and drive sales to move the brand forward together. We're very happy we decided to work this way and welcome these women into the world of Gia Borghini."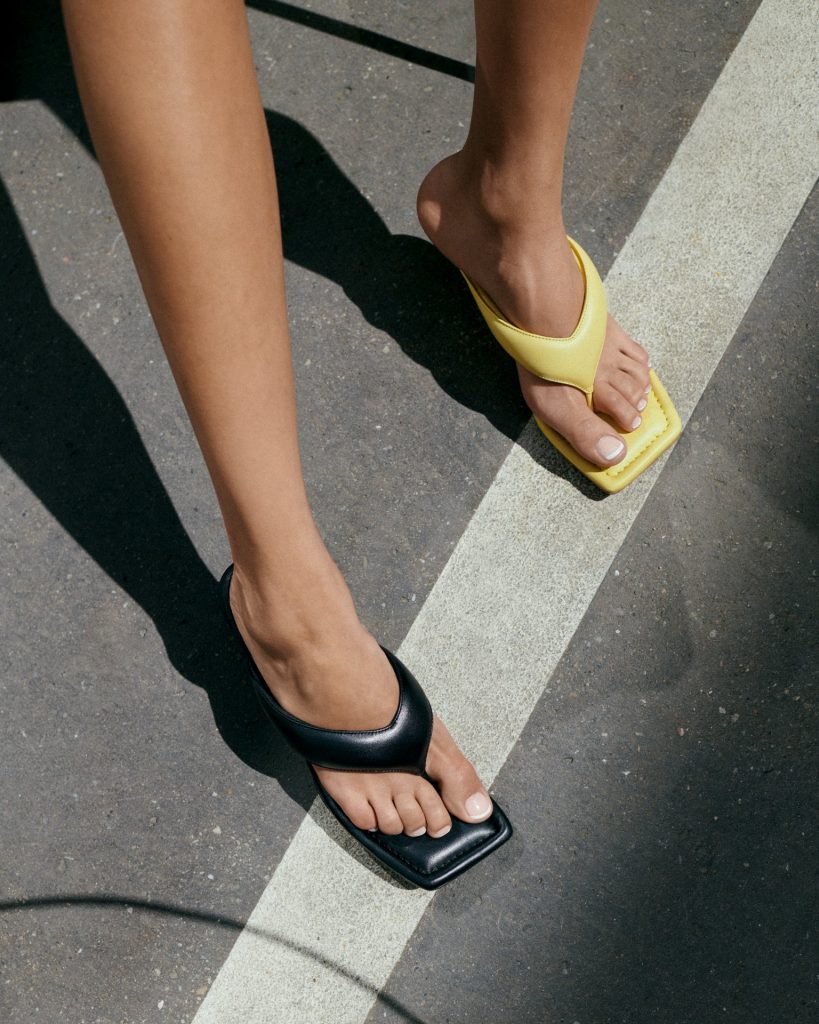 Teisbaek has since been appointed the brand's creative consultant (in spring 2021) after two highly anticipated and successful collaborations. In addition to this partnership, Borghini invited model-entrepreneur Rosie Huntington-Whiteley to design a capsule for the brand. Each of the items designed by Teisbaek and Huntington-Whiteley is labelled with the collaborator's name and the number of the shoe.
Also see: #legendeats: new menus and venues to brighten up the season
When asked which shoe is most memorable, Borghini names quite a few. The "Perni03 heels from our first collection and Perni07 chunky boots have been doing phenomenally well all year round", the founder says of Teisbaek's collection. Not forgetting her other key collaborator, she adds, "From Rosie's collection, the Rosie01 sandals with beautiful woven detail and Rosie08 boots are always selling out as soon as they're restocked."
When it comes to the two women, Borghini is effusive with her praise. "I really appreciate and admire their style. I feel our aesthetics and tastes are very similar, but we bring different perspectives and different interpretations. We also share a love for interiors, which is a big part of the brand and our inspiration," she says. "I chose them purely out of instinct. I wanted women whom I could recognise myself in and where I feel their style might match mine but also bring a different twist."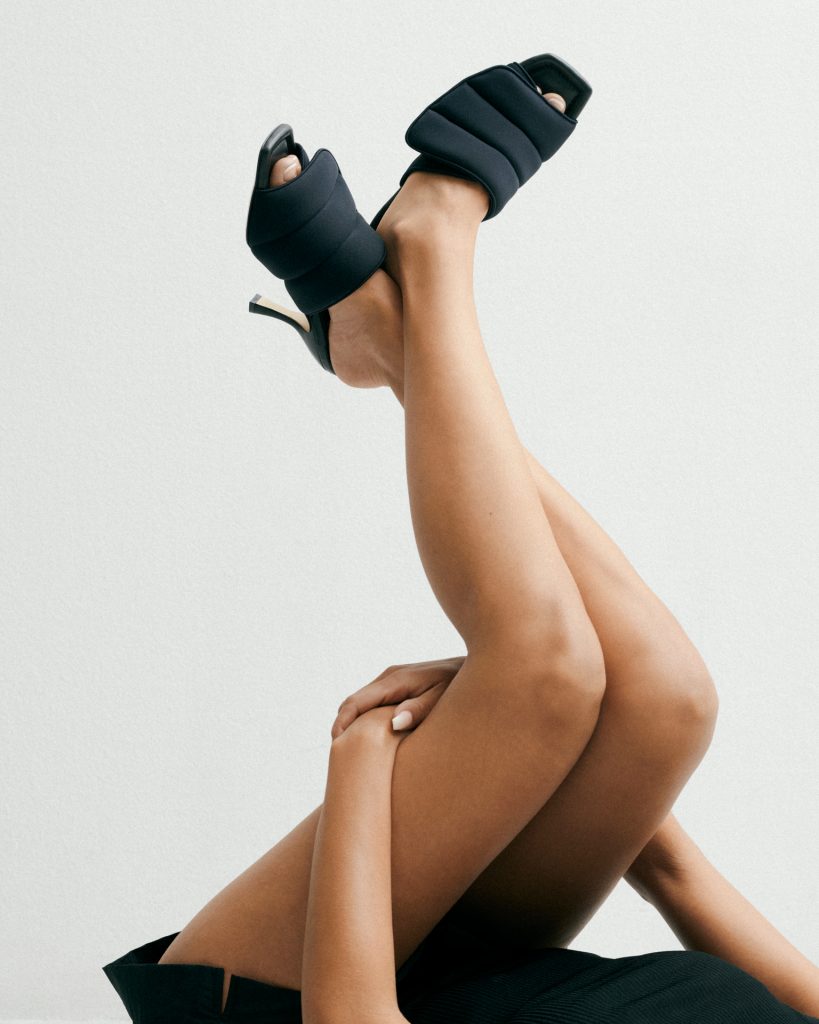 Since Teisbaek has been on board, the brand has issued a series of shoes for its main line. "The flat chunky sandals, Gia1 and Gia3, from our main line, were designed together, for the first time, with Pernille since she joined as creative consultant," Borghini says. "They've been a hit. You can see so many different women wearing them in so many different ways, which I love."
Also see: Fila: Italian sports fashion brand makes move towards sustainability
The women Borghini imagines in her shoes are "multifaceted and multitaskers" as well as "ambitious and strong". The focus is to "make sure all the styles are different and can be worn for different occasions, so each collection complements rather than competes", she says.
Worn by fashion It girls and celebrities like Hailey Bieber, Kendall Jenner and Ashley Graham, the shoes have gained a reputation for their minimal yet sculptural quality that makes them easy to style while also making a statement. "I love to wear all my styles from day to night," says Borghini. "I can wear heels with a jogging pant or with a strong tailored suit."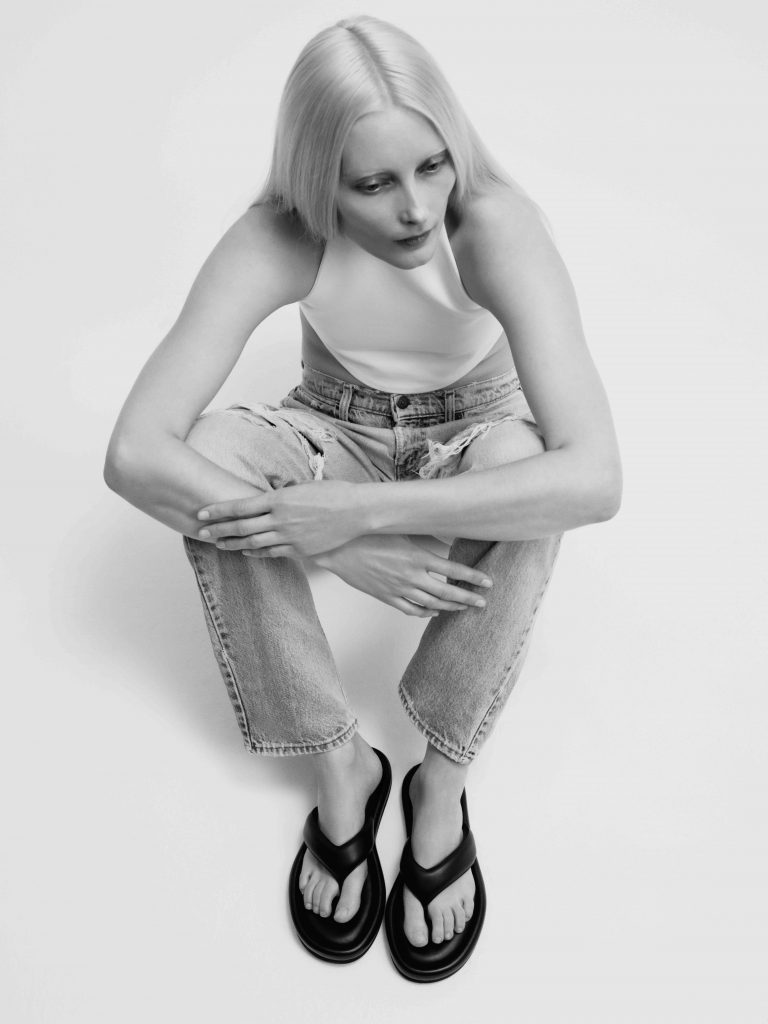 Empowerment is at the heart of the brand's ethos. "I'm a true believer that shoes can empower anyone. Our goal is to offer comfortable, timeless but on-trend shoes that are made with the finest Italian craftsmanship but that also come at an attainable price point so that as many people as possible can wear our designs," Borghini says. "I go every day to our workshops in Florence to negotiate the pricing, check the quality and improve the design. When I hear our community, friends and family say that our designs made them feel empowered to achieve something that day, it motivates me to continue to do better and better."
Also see: 'King of K-Pop' G-Dragon's 5 milestones listed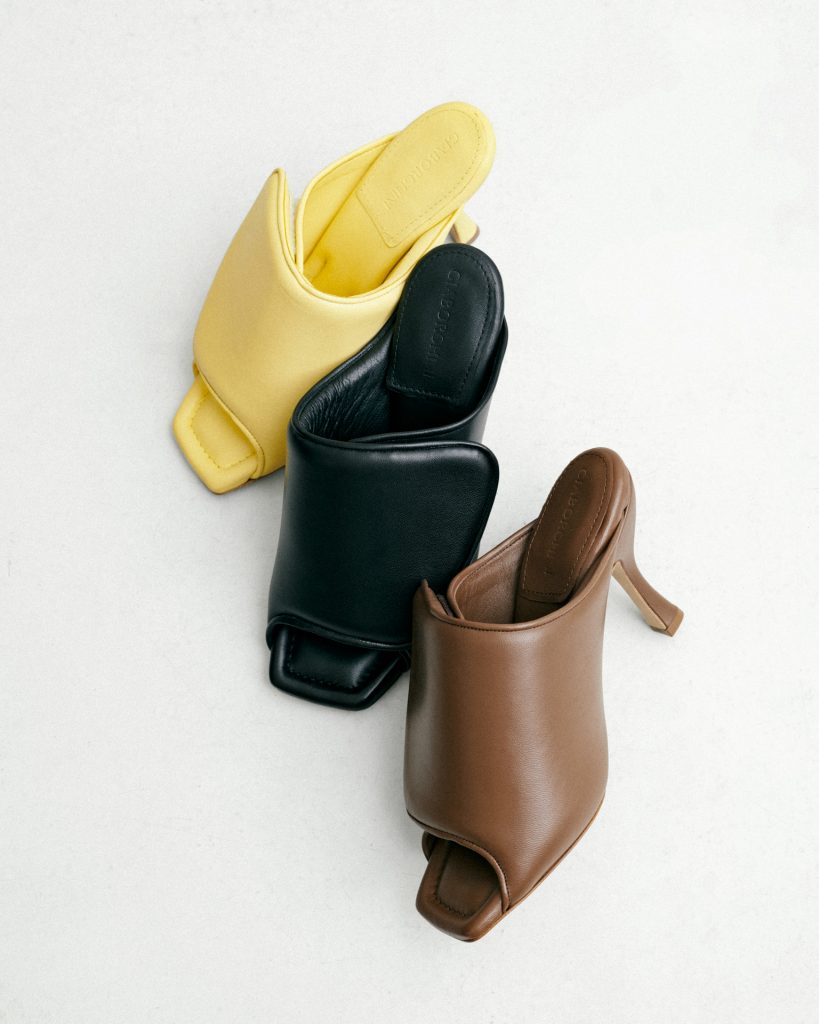 With an Instagram following of 201,000, Gia Borghini is undoubtedly shaping current trends in footwear. But its founder's approach is twofold. "I believe in tradition when it comes to production, and innovation for communication," she says. Another central reason behind Borghini's decision to establish the brand was because she wanted a platform to showcase the skills of the cordwainers around her.
"I realised what great generational craftsmanship we have around Florence, where I live, and how this had never been championed and communicated to an international level," she says. "I wanted to make it part of a bigger conversation as it's a dying craft, so it's important to shed a light on it to keep it going."
Also see: 7 activities to do in Hong Kong to make you feel you're abroad
And it's not just the craft of shoemaking that Borghini is looking to celebrate. While shoes have been at the heart of the Gia Borghini brand offering since 2016 and are now available for purchase at Lane Crawford in Hong Kong among its incredibly strong distribution network across 500 online and physical stockists, the brand has recently expanded into eyewear and bags.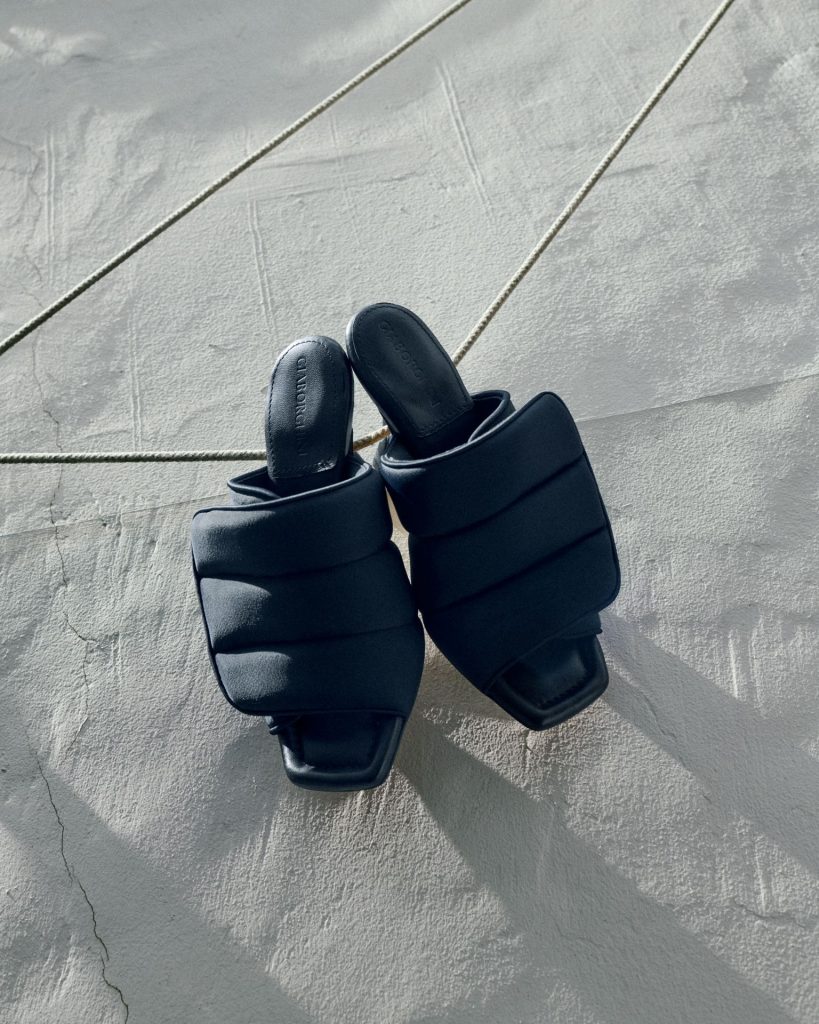 "I hope to expand our community with different talents and expand into different categories," Borghini says. "We've already started with sunglasses and bags but we are always exploring and looking to offer something new." As for who and how these collaborations might look in the future, Borghini is confident: "We always have exciting upcoming collaborations and projects, but you'll have to stay tuned."
Photos courtesy of Gia Borghini
Also see: What is on Apple TV+ this September?