#legendeats: new menus and venues to brighten up the season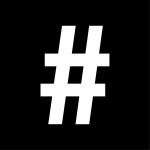 By: Ha Rin Choi
August 17, 2022
With the approach of autumn, some of Hong Kong's exciting dining venues have prepared new menus to suit this new season's palate. Including new restaurant openings, see here our list of dining places and menus to look out for
New opening: Basin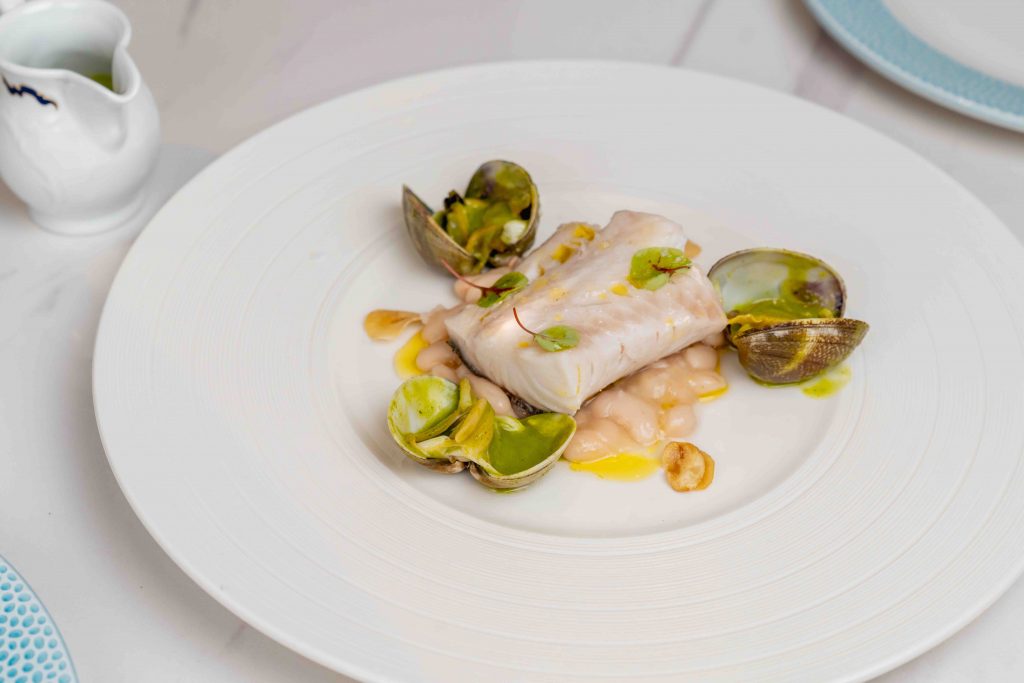 Sharing Mediterranean experiences, the new upscale eatery, Basin, officially opens its doors to the public. Inspired by the Mediterranean's three major culinary traditions of French, Spanish and Italian, it uses the freshest ingredients to interpret the famed healthy eating habits of the region. Its menu features chef Bernabeu's personal favourites, including zucchini flower with goat cheese, smoked sardines with a traditional Ajoblanco sauce, and the Mediterranean burnt orange pavlova.
Situated in Central, the restaurant features an extensive open kitchen and plenty of natural light that invites diners on a trip to the Mediterranean. Highlights of the dish include Black Angus Tagliata with red mojo, Ancienne mustard, and Roasted Romea Peach with whiskey syrup.
Where: 3/F FOCO, 46-48 Cochrane Street, Central, Hong Kong
New menu: Soil to Soul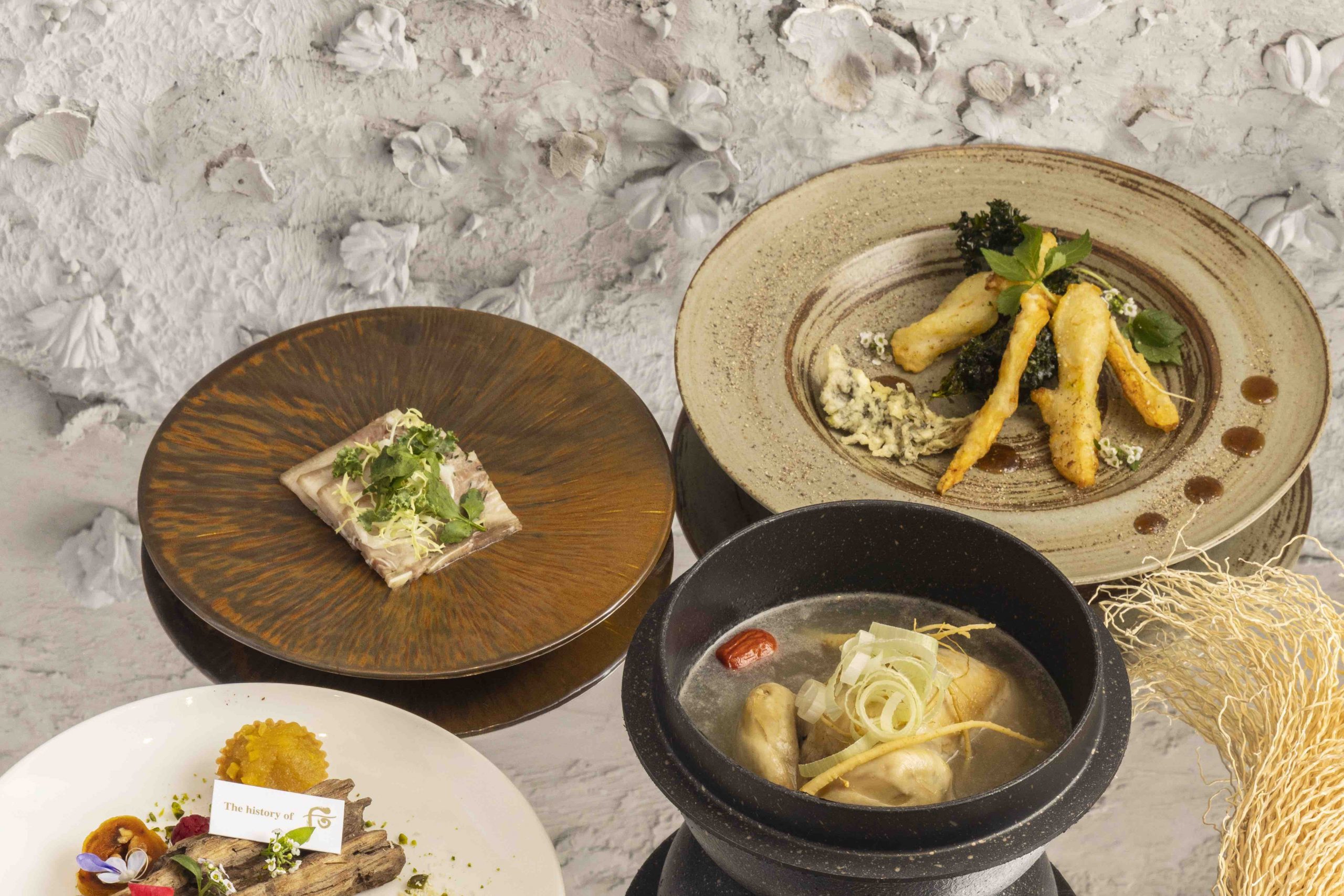 Joining hands with the prestigious Korean skincare brand, The history of Whoo, contemporary Korean diner, Soil to Soul, offers a new tasting menu. In addition, it provides a wellness lunch that will replenish your energy and prepare your body and soul from summer to autumn. Using natural seasonal ingredients, diners can recharge with the power of healthy circulation from the inside out. Delicacies vary from Ginseng and Yam tempura and Pork Terrine in Korean style to Ginseng Chicken Soup and Stewed Beef Short Rib.
From now until August 31, all customers get a complimentary set of The history of Whoo Bichup gift set – the Moisture Angi-Aging Essence with limited jumbo size – which values at HK$548.
Where: Shop 704, 7/F 18 Salisbury Rd, Tsim Sha Tsui
Also see: #legendeats: Omakase 101 dining guide, basic to best meals in Hong Kong
New restaurant: Breeze Bistro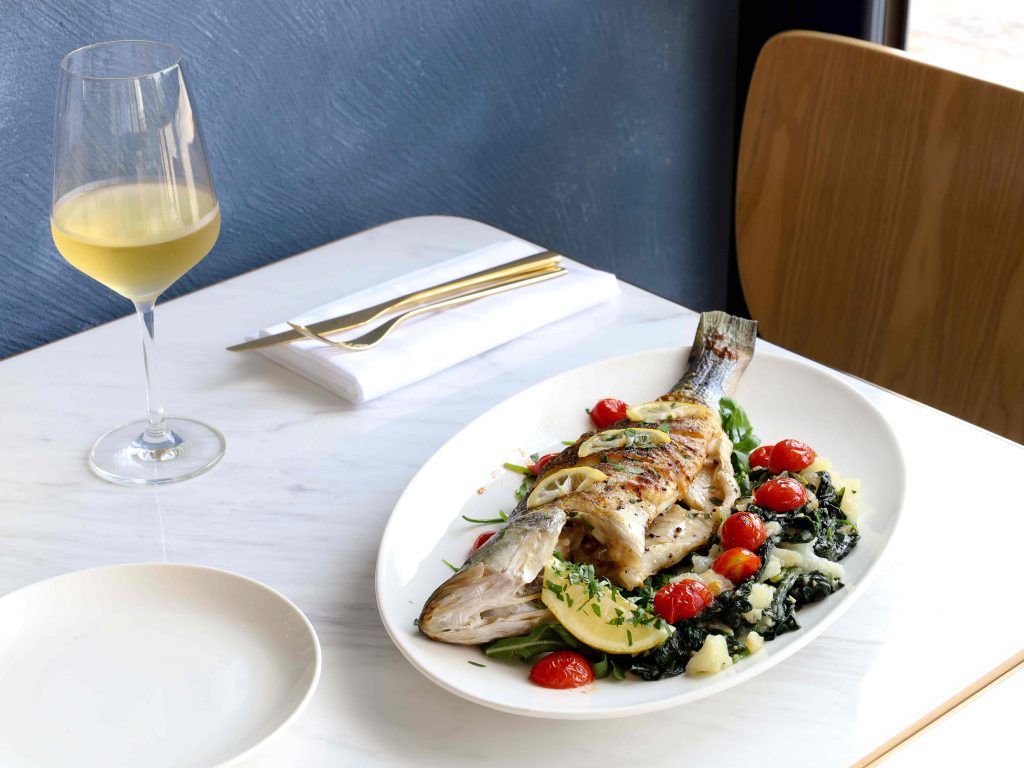 Offering not only the best sunset view in Hong Kong, Breeze Bistro also brings a great taste of the Mediterranean to the fore. Using premium ingredients and infusing fresh, vibrant flavours on the waterfront promenade in Kennedy Town.
Whether it's a happy hour or casual catch-up, this spacious new eatery combines panoramic views with crave-worthy food and drinks. A Mediterranean-influenced menu curated by head chef Chris Gill, who brings over 15 years of culinary experience ranging from fine French dining to casual restaurants. The highlights include Lobster Linguine, Whole Grilled Seabass, and New Zealand Lamb Shank. Pair yourself with an Ocean Breeze or Twilight Collins Cocktail, and you're good to go.
Where: 7-8 New Praya, Kennedy Town
Written by Janice Leung
New offering: Gustaci Pizzalounge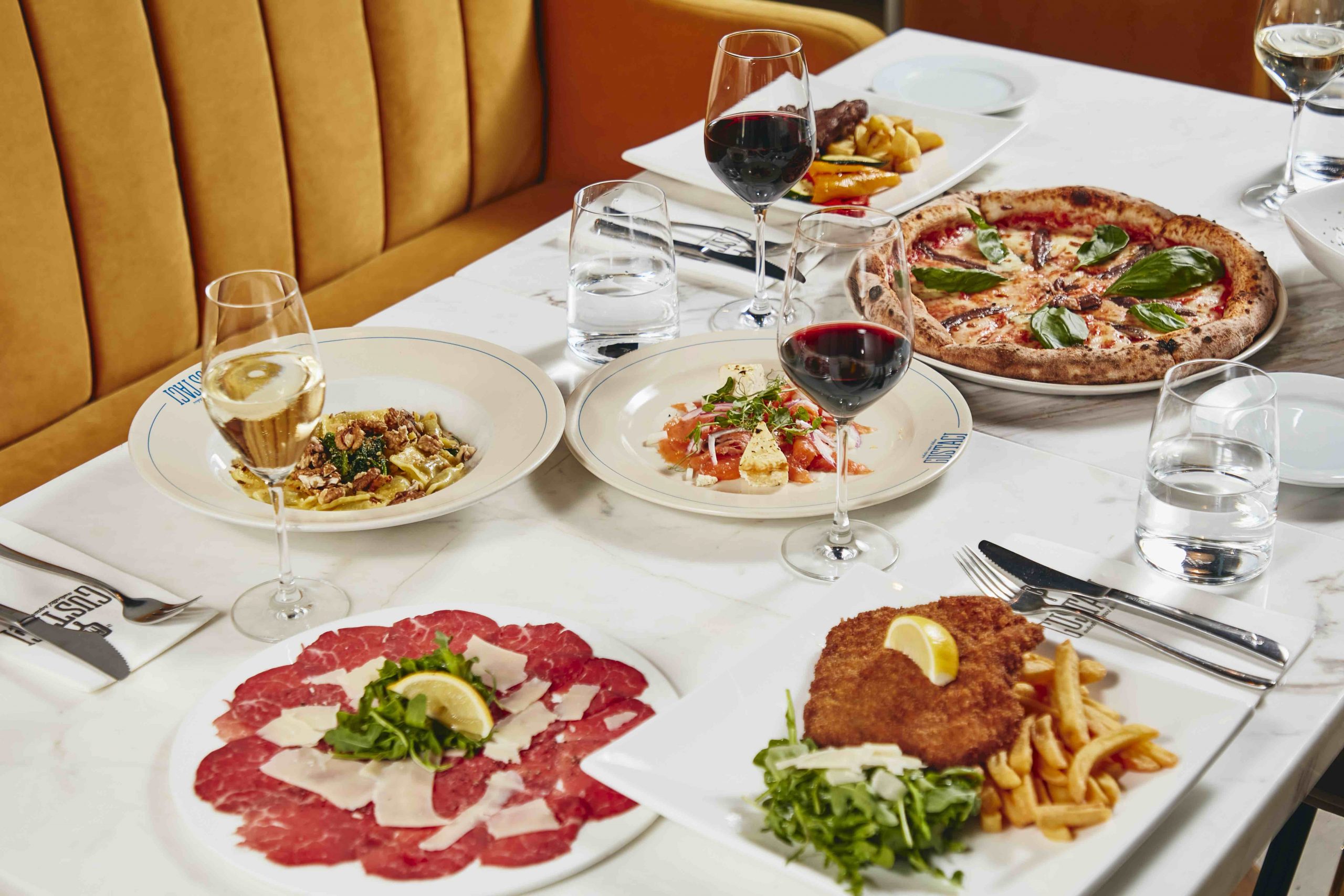 Gustaci Pizzalounge is extending its commitment to true Italian flavours and authentic Italian pizza with Pizza Tuesday. During the campaign, diners can enjoy two lots of pizza topping on one pizza, choosing from 13 delicious options, such as the signature Calzone and all-time favourite Margherita. Every pizza comes with a complimentary bottle of Italy's favourite Peroni beer.
Not only a tasteful experience but a chance to test your luck is also here! For added fun, with each order of pizza, the table will get the opportunity to play pizza roulette – spin the wheel for a chance to win offered prizes. These include 5 per cent off on the next visit and/or complimentary desserts.
Where: 35 Aberdeen Street, PMQ, Block B, HG01-05, Central
Also see: #legendeats: 5 unconventional dining spots with a fantastic sunset view
New menu: Somm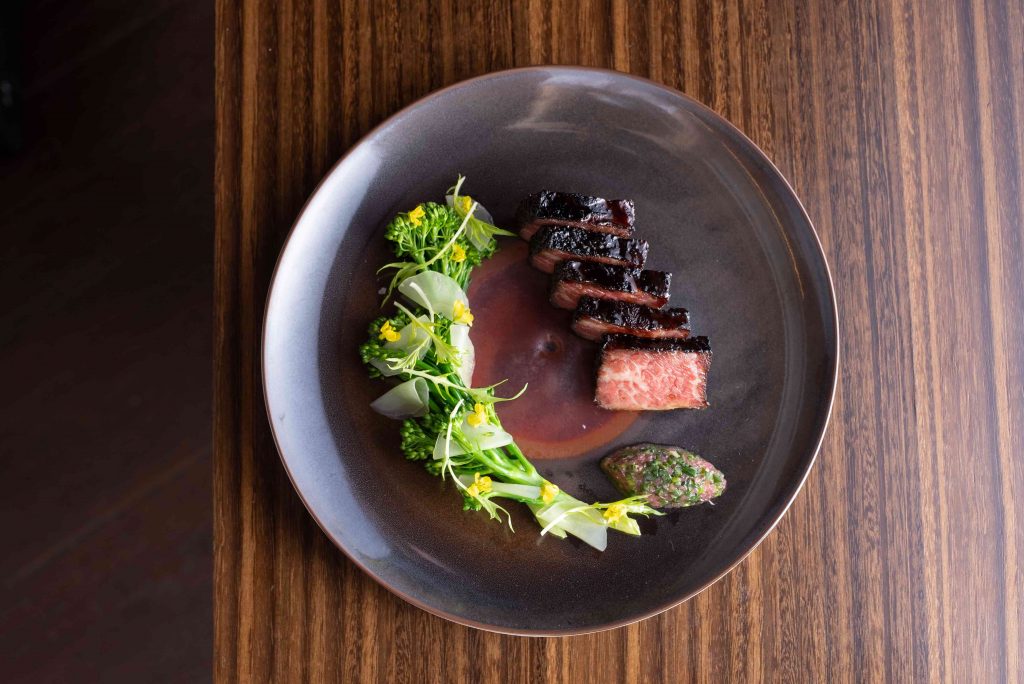 French neo-bistro-themed restaurant Somm at The Landmark Mandarin Oriental invites diners to experience a delightful five-course degustation menu featuring various wine pairing recommendations. Crafted with seasonal ingredients, the new menu features Sea Lettuce Taco, BBQ Beef Shor Rib "Charsiu" with Broccolini, and Bresse Pigeon and Foie Gras Pithivier.
To complement the SOMMdegustation menu, diners can opt for the Le Classic Wine Pairing. The tannins are well polished, and the smokiness from oak balances the delicate texture and flavours of the meat. Alongside classic pairing, the newly debuted Sommelier Battle pairings encourage guests to discover their pairing preferences by offering three side-by-side wine pairings, each suggested separately by two sommeliers.
Where: 7/F, The Landmark Mandarin Oriental, The Landmark, 15 Queen's Road Central, Central
New restaurant: Tangram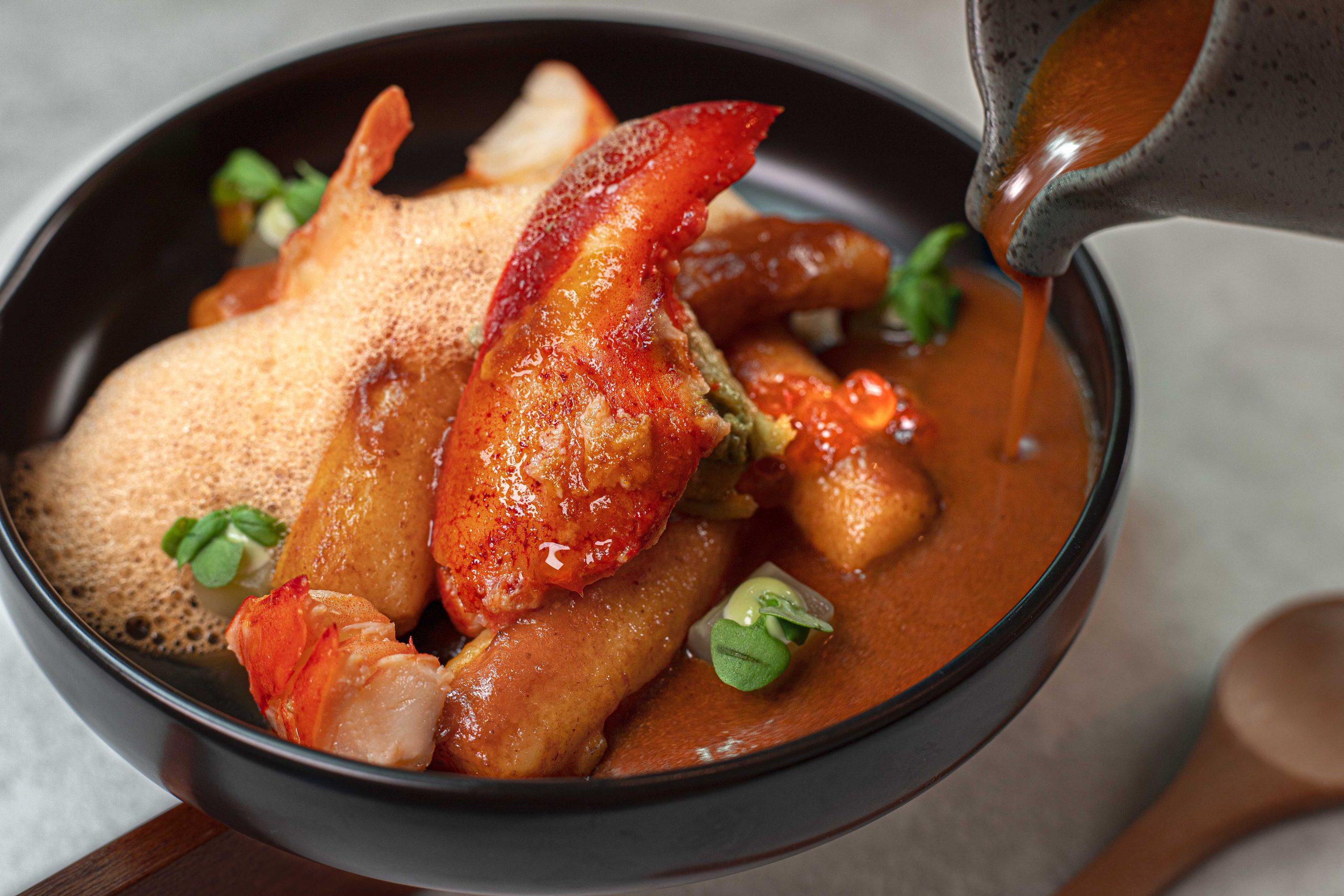 A unique restaurant concept calls Japanese food lovers to join its delicious journey. Located inside the city's new stylish hotel Aki, Tangram brings "Japas" – Japanese-inspired tapas, alongside other international small plates and creative global bento boxes – to the guests. It provides a thoroughly prepared food experience from interactive breakfast to tantalising lunch bento to innovative tapas in the evening.
The tapas menus are divided into eight categories focusing on smaller plates from around the world: Japas, Chef Specials, Tapas, Veggie, Crostini, Kushiyaki, Cheese and Ham. Highlights include Hamachi Tataki, Sous Vide Wagyu Beef with ponzu sauce, and Yaki Onigiri with Poached Egg.
Where: 2/F, AKI Hong Kong- MGallery, 239 Jaffe Road, Wan Chai
Also see: Your ultimate mooncake guide for Mid-Autumn Festival 2022
New menu: Bifteck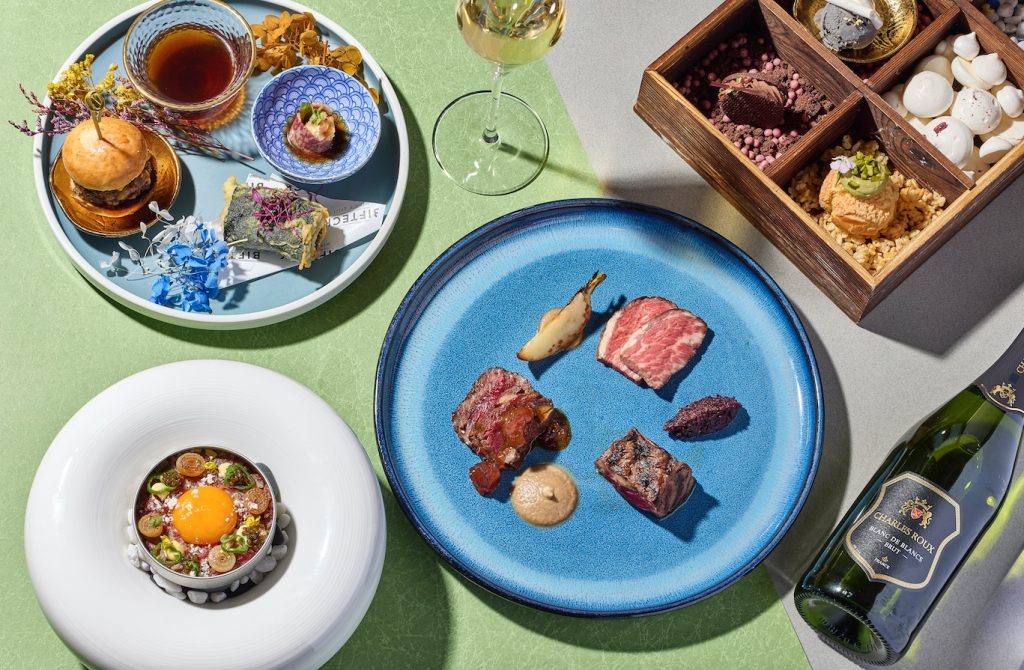 French-Japanese steakhouse Bifteck presents a sensational weekend brunch and a glorious weekday lunch experience. Priced HK$598 per person, Fête du Bifteck brunch menu offers an appetiser, starter, main course, and dessert – with seafood and beef options. An exquisite wine pairing is an accompanying option, priced at HK$288 per person. A two-hour free-flow of French sparkling Chardonnay or sparkling Rosé is also available at HK$208 per person.
The main course is a fascinating meaty trio uniting flavours and textures with Spanish Galician Free-Range Beef, Australian M7 Wagyu, and Korean Hanwoo. Seafood enthusiasts will get a main-course duo of Boston Lobster Ravioli and Bouillabaisse Stew. Diners can also explore this tasteful journey of beef and seafood on weekdays with its C'est Délicieux lunch menu with a four-course repast. Diners can also explore this tasteful journey of beef and seafood on weekdays with its C'est Délicieux lunch menu with a four-course repast, priced at HK$248 per person.
Where: 23/F, QRE Plaza, 202 Queen's Road East, Wanchai, Hong Kong
Also see: #legendasks: how is "chicken omakase" different from other omakase?