From Pirata Group's Honjo to Yong Fu, up to 18 new restaurants and menus are being presented around town. We have listed them here to help you make this summer a palatable one
Porkcentric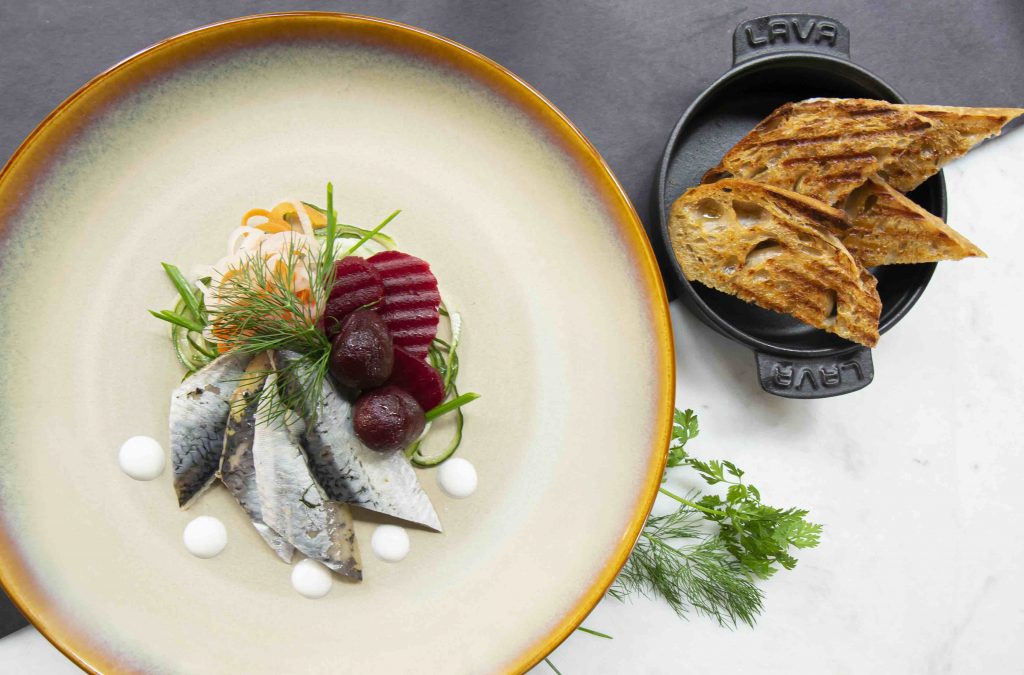 New menu: With European roots and a love for everything port-related with the city, Porkcentric invites diners to explore colourful pork tastes. Alongside seafood and vegetarian-friendly dishes, it also proudly offers unique ceiling-mounted beer tanks, fresh craft brews, and the F&B group Deadly Rabbit's signature friendly service.
Located in the heart of Tai Hang, diners can enjoy a pleasant sip of draft beers and various delicacies. Moreover, starting July 30th, pork lovers get to explore "Centric Saturdays" – a weekly brunch party with a theme that changes monthly. For August, it presents a brunch menu combining the best of both land and sea in each dish.
Where: G/F, 98 Tung Lo Wan Road, Tai Hang
Koi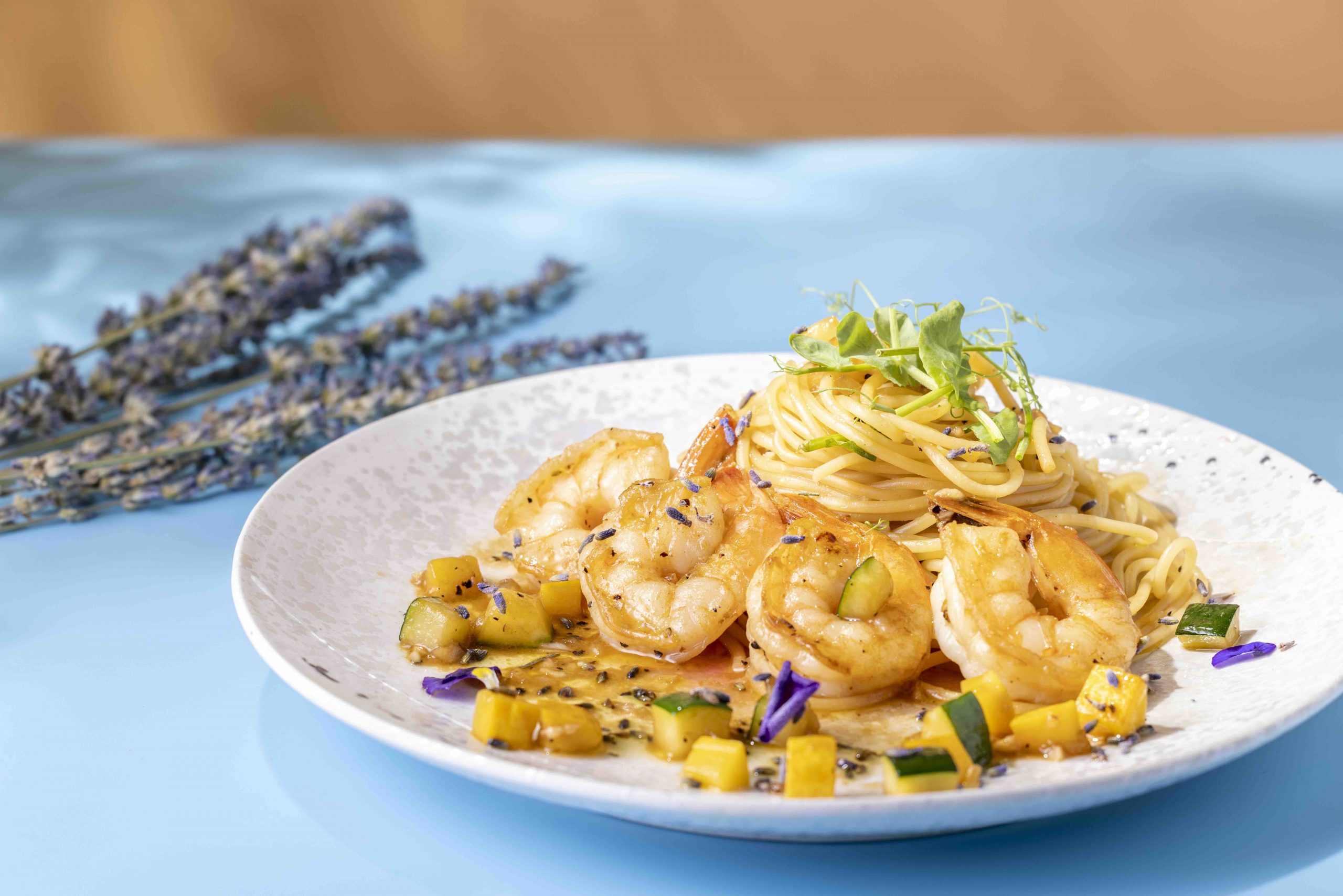 New menu: Koi, a contemporary Japanese restaurant in Tseung Kwan O, celebrates summer by presenting innovative new dishes specialising in refined comfort food. Headlined by a trio of aromatic creations infused with the calming scent of lavender, it invites diners to embark on an exquisite culinary tour of Hokkaido during its famed lavender season.
The new menu ushers a fresh, fun approach and more varied cooking styles and produce origins to that the joys of the summer harvest leap from every dish. The highlights include Lavender Butter Shrimp Spaghetti and Ice Cream Dorayaki with Lavender Syrup.
Where: The Parkside, Shop G07, 18 Tong Chun Street, Tseung Kwan O
Also see: From Central to Tsim Sha Tsui, 5 oyster places to try
Pirata Group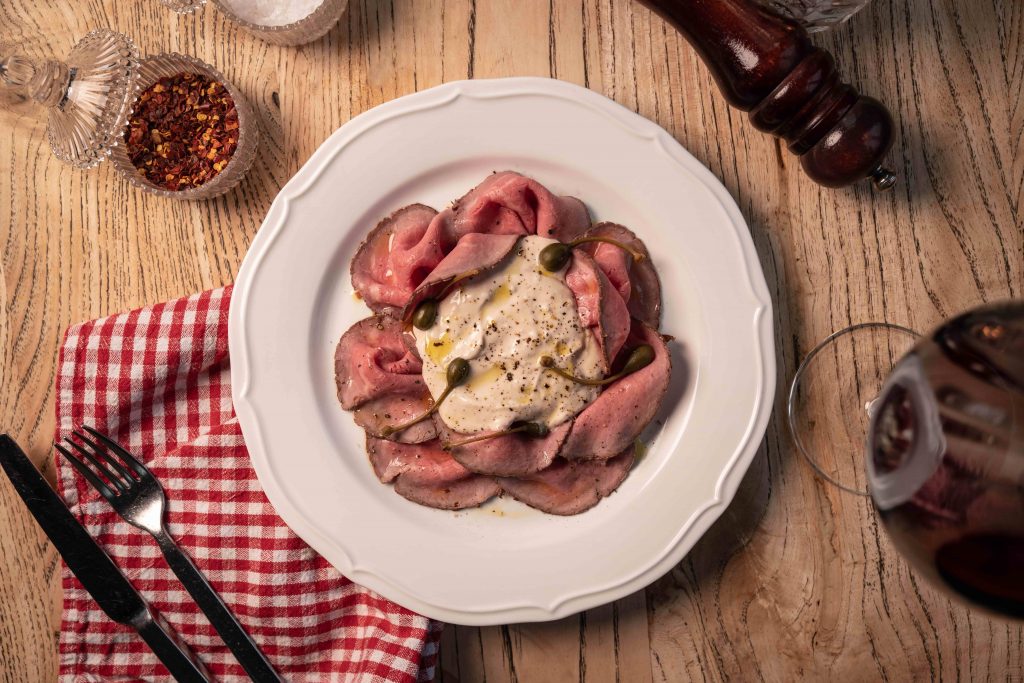 New tasting menus: The Pirata Group has launched a new dining programme called "Journey to 'X'" where diners can enjoy specially created tasting menus across all their restaurants from Sunday to Thursday.
Journey to 'X' takes food enthusiasts on a world tour of cuisines, from Italian and Spanish dishes to Indian and Japanese fare, and more.
One of their outfits, The Optimist, has prepared an authentic Spanish summer feast with sharing tapas including Tuna Tartare, King Prawns AL Ajillo and Octo pus Croquettes in takoyaki style. Priced at HK$398 per person, Indian cuisine lovers can visit Chaiwala to enjoy classic Chicken Tikka, Tandoori Hari Gobi, and more. TokyoLima, Honjo, and Honjokko invite you to travel to Japan.
Where: locations across Hong Kong
Pici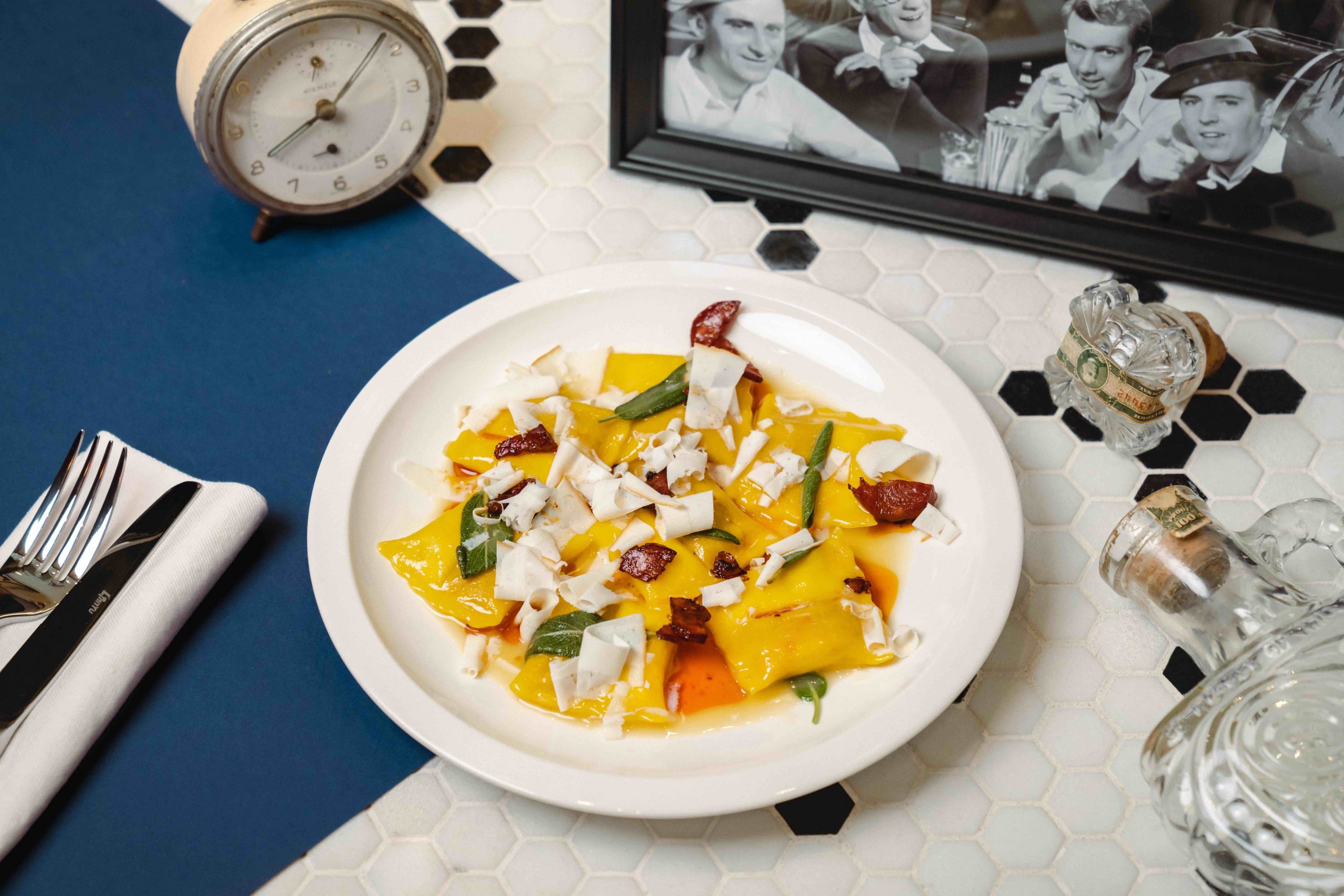 New restaurant: Here is some good news for Causeway Bay-ers! Pirata Group's iconic neighbourhood pasta bar, Pici, officially opened in Causeway Bay. Right in the heart of the city's busiest shopping, dining, and entertainment district, this homestyle Italian treat became the house's ninth location.
Exclusive to this location, there are four new signature dishes. Two starters, Mediterranean salad and octopus salad, are priced at HK$85 and HK$120, respectively. Two main pasta dishes follow suit, double ravioli pumpkin and ricotta and farfalle prawns and pesto. Pici fans can now run to this location to explore innovative delicacies.
Where: G/F, Zing!, 38 Yiu Wa Street, Causeway Bay
Also see: New cocktails in town to cool down the heat
Somm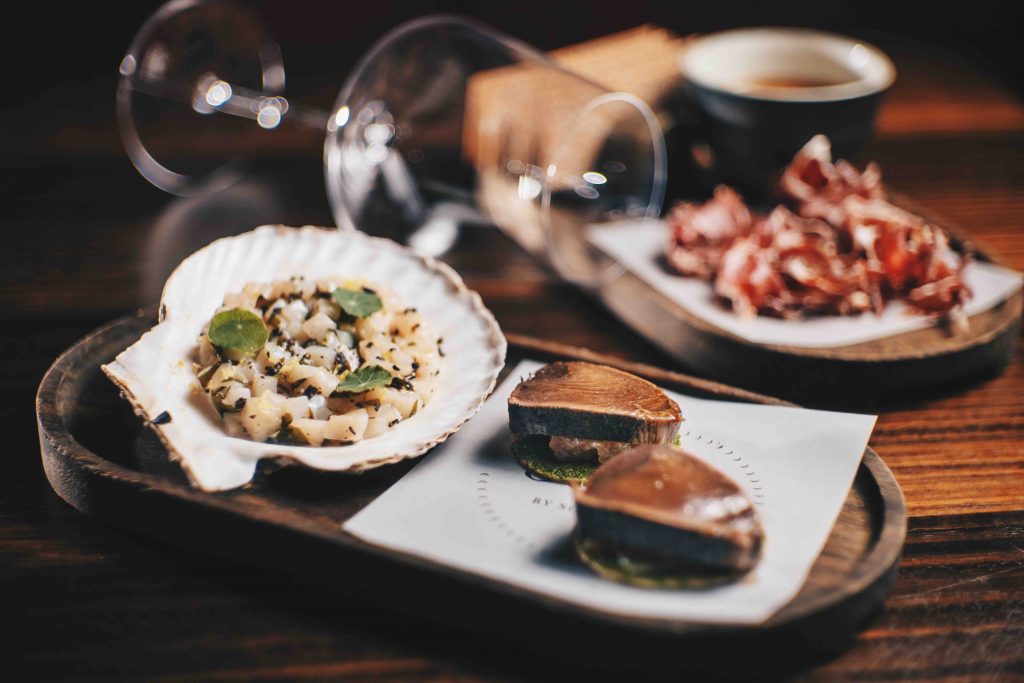 New menu: The French neo-bistro-themed restaurant, Somm at the Landmark Mandarin Oriental, is revitalising its signature SOMMkind of Brunch this summer. Handcrafted with the season's finest ingredients, this tempting weekend brunch offer is now available with 90 minutes of free-flow drinks, sharing starters, and a choice of a la carte main course and dessert.
Priced at HK$748 per head, the highlight delicacies include The Line-Caught Medai Grilled on the Skin on the Binchotan, fermented Bell pepper and Szechuan Pepper Romanesco, and Caramelised White Onion.
Where: 7/F, The Landmark Mandarin Oriental, The Landmark, 15 Queen's Road, Central
The Mira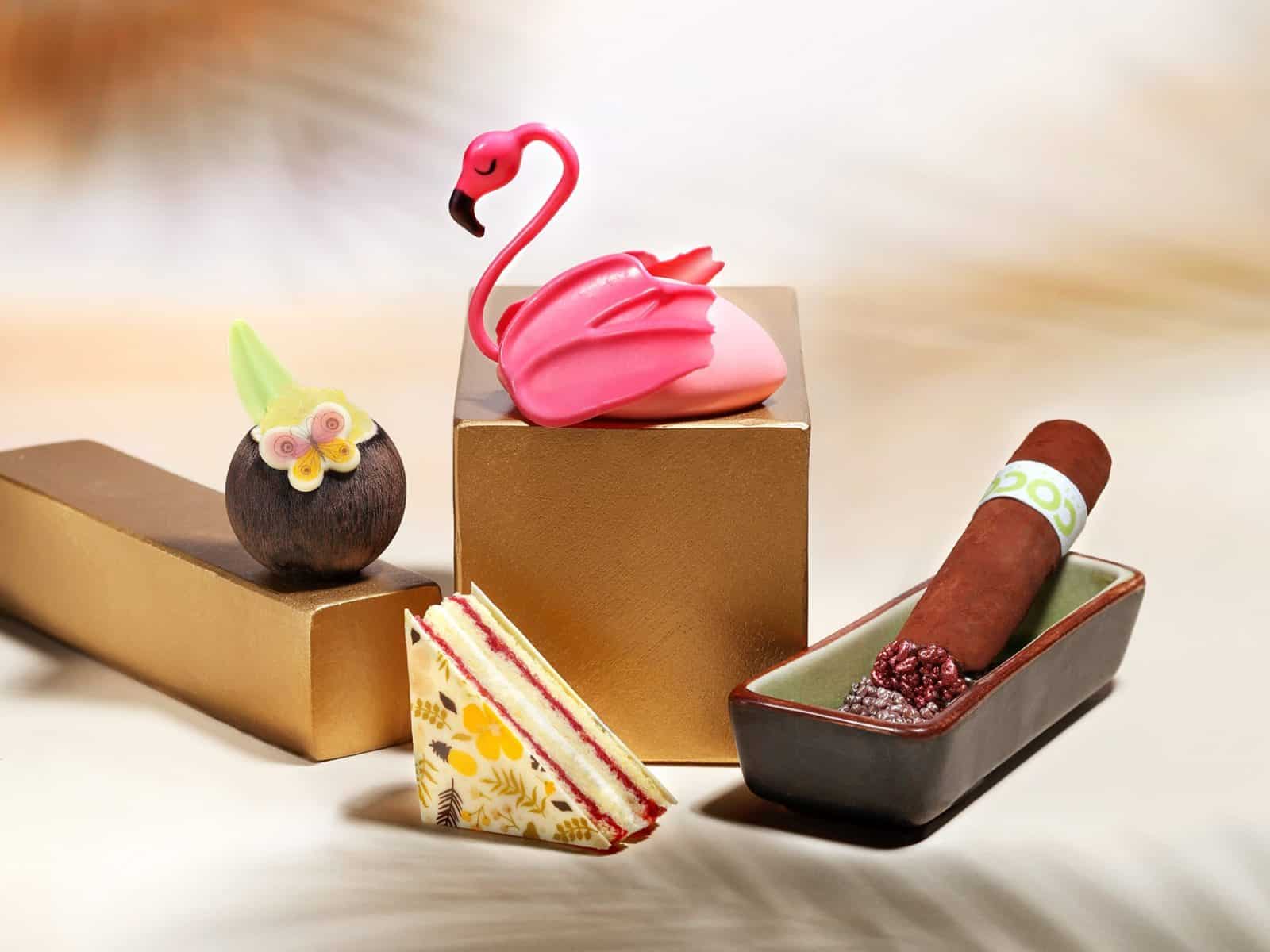 New offerings: The Mira Hong Kong has plenty of festive summer options for diners, from a seafood feast buffet at Yamm, a pleasant afternoon tea experience at Coco, and exciting cocktail drinkings at the newly released Miami Beach Club campaign.
Paying homage to Miami beach with its showy pink birds, Coco – the hotel's much-beloved café patisserie – dishes out the most flamboyant afternoon tea set with adorable flamingo strawberry bavarois and creative chocolate "cigar". Make sure to save room for the irresistible beetroot white chocolate scones with Devonshire clotted cream and seasonal rose and lychee jam.
Bonus: for those who love getting entertained, there is a programme at the bar, Vibes, with live DJs playing four nights a week. The Mira also created an artificial beach inside the hotel for guests to imagine they were on faraway sandy shores or enjoy their weekly pop-up bar with drinks prepared by one of Asia 50 Best Bars of Hong Kong.
Where: 118-130 Nathan Road, Tsim Sha Tsui
Also see: 6 no-meltdown foundation for a hot, humid summer
Yong Fu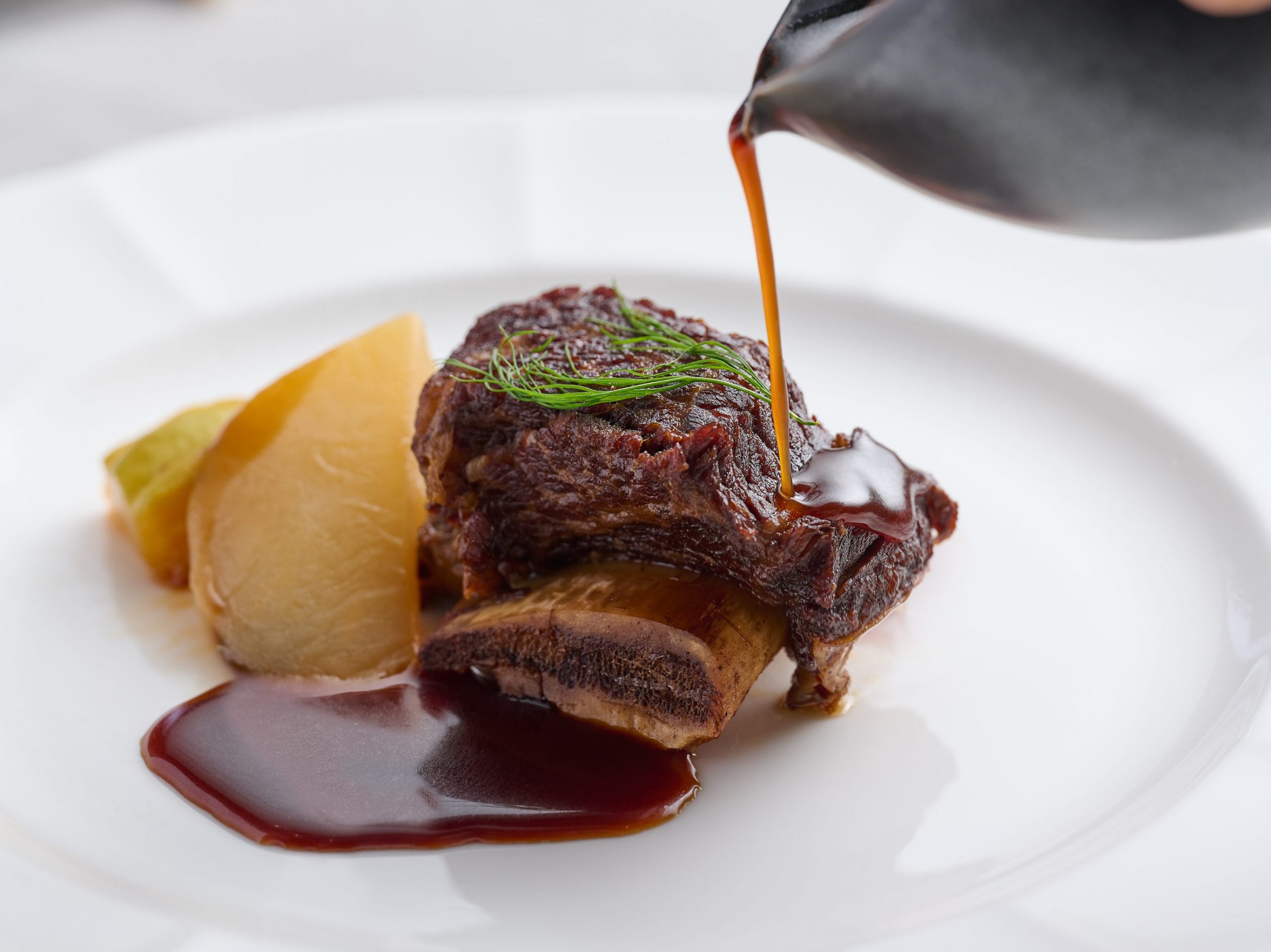 New tasting menu: Since its opening in 2019, one Michelin-starred Yong Fu (originally founded in Shanghai in 2011) has been widely acclaimed by countless diners for its upscale Ningbo cuisine that uses only the best local produce and seafood from the East China Sea. But head chef Liu Zhen does not rest on his laurels.
For the first time, the restaurant will be offering a "Yong Fu Seasonal Tasting Menu." Priced at HK$1880+10% per person, the new nine-course tasting menu is a celebration of Jiangnan cuisine and Ningbo's diverse bounty of ingredients and seafood delicacies. It includes dishes such as poached chicken in rice wine, Yinzhou yellow croaker in sour broth, sea tangle with pork knuckle and braised rice cakes with Yuyao preserved vegetables. And to conclude, a light, refreshing green bean puree with osmanthus-infused honey and cold brewed Pre-Qingming dragon well tea adds the final note to an exceptional menu.
Where: Shop 2 at G/F and 1/F, Golden Star Building, 20-24 Lockhart Road, Wan Chai
Tate Dining Room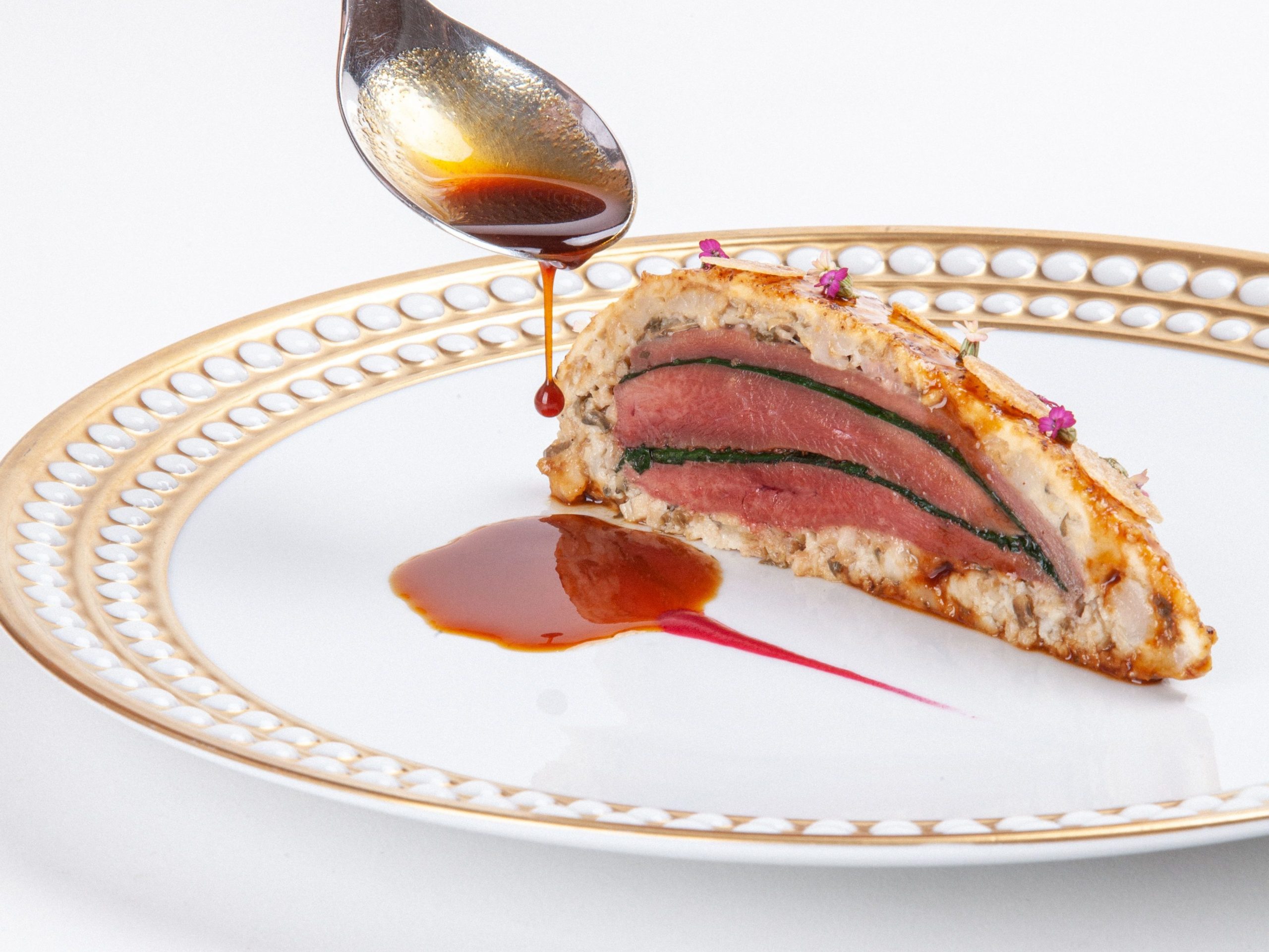 New menu: In honour of Tate's 10th-anniversary milestone, the two-Michelin-star eatery strikes the culinary scene with yet another single-ingredient lunch menu available on Fridays and Saturdays. Dubbed "Ode to Sauce," the menu features seven courses of elevated interpretations of different sauces whilst staying loyal to the Tate Dining Room DNA of incorporating a French Chinese twist with dishes such as crudite drizzled in oyster sauce, scallion sour cream and sourdough.
A 10-vegetable consomme follows the way, based on the mother of cold sauces: mayonnaise. Other spices celebrated in this special menu include Veloute, Bechamel, Fumet, and Espagnole.
Where: 210 Hollywood Road, Sheung Wan, Central
Ramato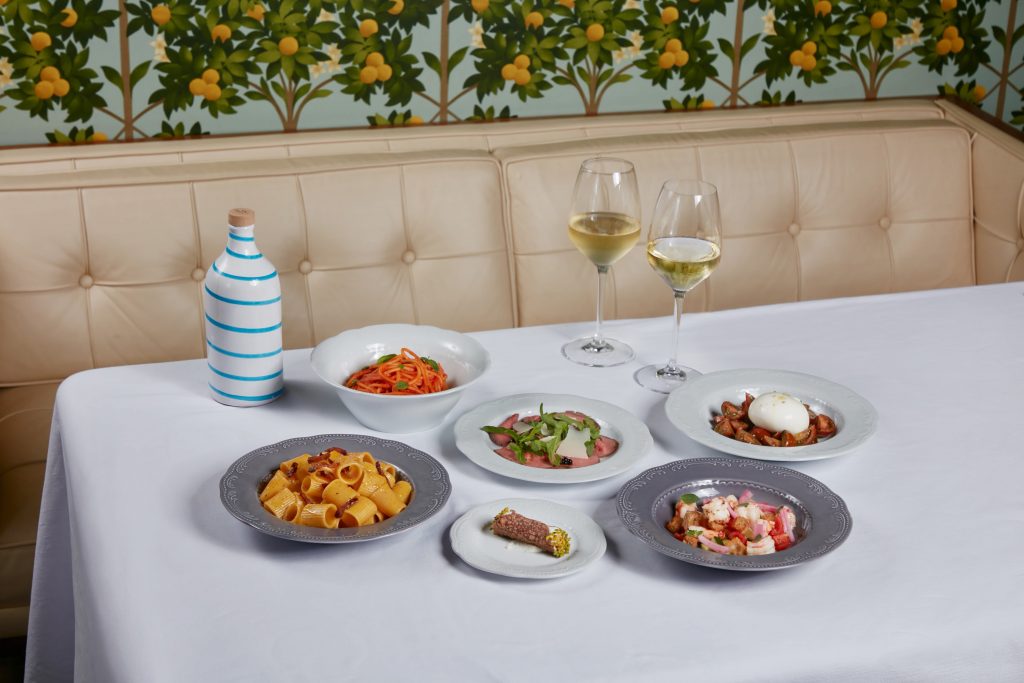 New menu: Jia Group's Italian restaurant Ramato, by chef Antimo Maria Merone and head chef Matteo Caripoli, launches an exciting, brand new brunch menu. Offering authentic southern Italian cuisine with classic cocktails, the new menu includes mixed cold cuts, grilled M5 Australian Wagyu Ribeye, and roasted spring chicken, all with a nostalgic spin from Chef Antimo's childhood. Desserts include Sicilian Cannolo with ricotta and pistachio and a Vanilla Panna Cotta with mixed berries. Various optional drinks packages are also available for HK$320, including Prosecco, House White and Red, House Spirits, and more.
Where: 208 Hollywood, Central
Also see: New fragrance collections for a fresh summer
Quality Goods Club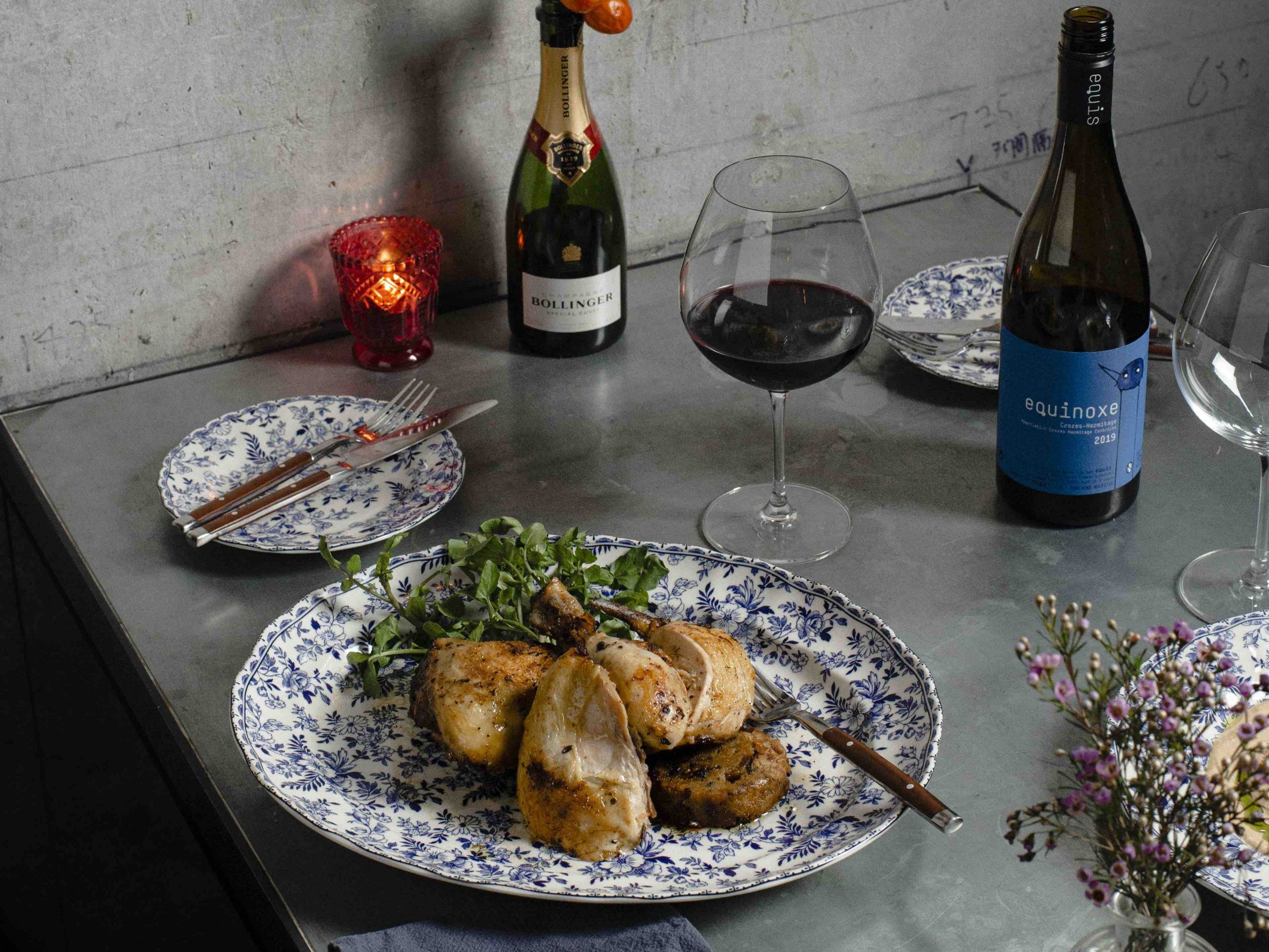 New menu: Tucked ​​between Lyndhurst Terrace and Hollywood Road, Quality Goods Club offers, as its name suggests, quality food alongside live jazz accompaniment. Their menu includes truffle toasties, heirloom crudites, a wagyu bavette steak and caviar. There is an extensive menu with chicken nuggets and grilled PB&J for the kids, and a Quality Goods Roast is also offered every Sunday, with oysters and clam chowder just being the tip of the iceberg for all the food on offer.
There is also a private dining room, "the Office", for any large gatherings or parties available for reservation.
Where: Basement, On Lok House, 39-43 Hollywood Rd, Central
The Dining Room by BluHouse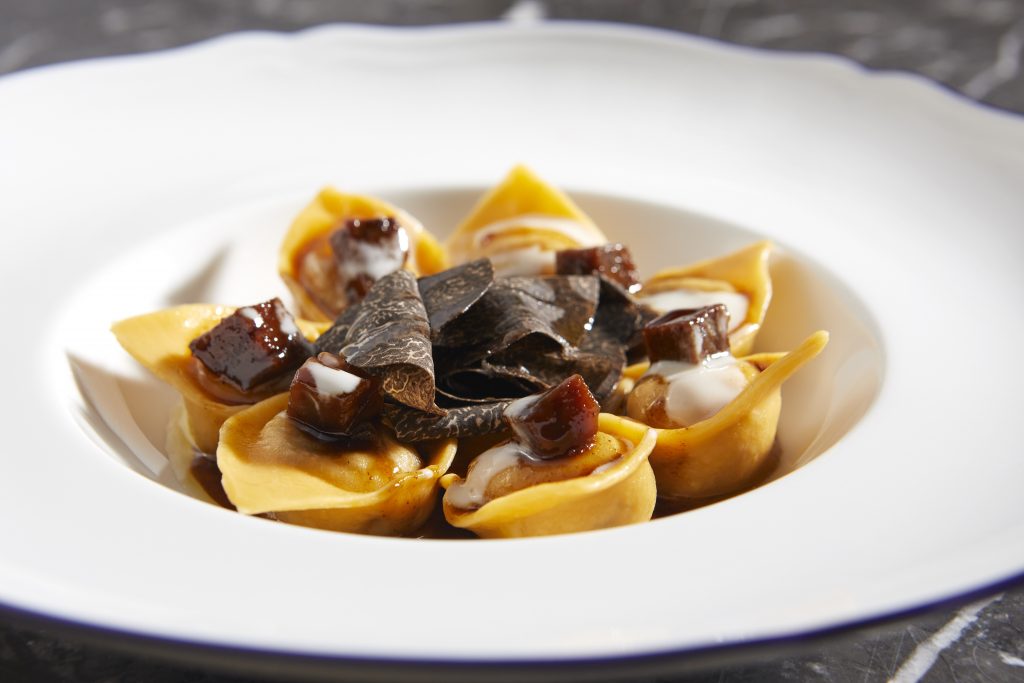 New restaurant: Tucked away within BluHouse, The Dining Room, headed by chef de cuisine Giovanni Galeota has now opened for dinner between Tuesday and Sunday. With five and six-course tasting menus of dishes inspired by his childhood memories that guests can choose. Utilising sustainably sourced seasonal ingredients, highlights include the Japanese tuna Crudo with Cetara anchovies emulsion, tomatoes and oregano cress; homemade veal Cappelli pasta with Montoro onion sauce, truffles and Provolone del Monaco cheese, and Sardinian-style suckling pig with honey mustard sauce.
For those looking to curate their own experience of high Italian gastronomy, there's also an a la carte menu with signature plates including the stuffed baby bell peppers; a 1.3kg T-bone Scottoma 30 days dry-aged beef with traditional Tuscan anchovy dip, fingerling potato and mountain mushrooms; and a dessert of "Nocciole Del Piemonte E Cioccolato" with chocolate and hazelnut semifreddo that guests can conclude with.
Where: Rosewood Hong Kong, Victoria Dockside, 18 Salisbury Road, Tsim Sha Tsui
Also see: Interview: AES+F director Antony Svyatsky blurs the lines of arts
Morton's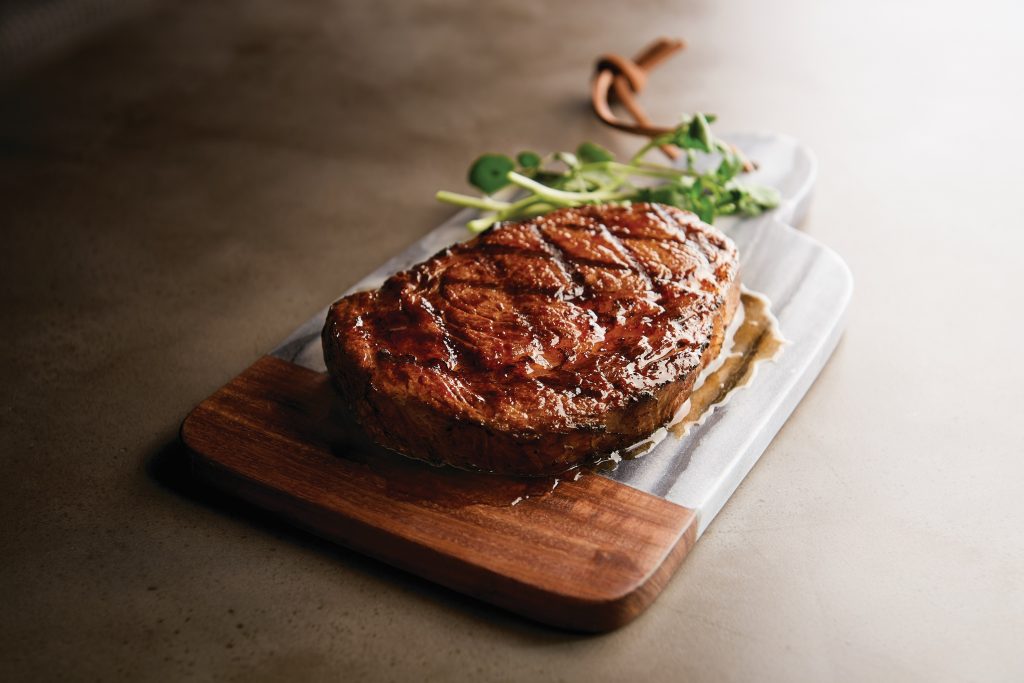 New menu: With exquisitely fermented whiskey and scotch flavours, Morton's steakhouse boasts their first official introduction to the main menu of premium cuts of whiskey-infused dry-aged steaks. For extra insight into their dry-ageing processes, each amount is delicately handled and aged for 45 days, sorting out authentic, potent dry-ageing flavours as the whiskey and steak juices amalgamate, tenderising the meat to a near-perfect state.
Indulge in further alcoholic complements with their sapid seasonal cocktails encompassing their Avant-garde sidecar, Maple "Ryeball", and Seasonal Sangria. Although having established themselves as a steakhouse, an alternative of fresh, succulent seafood is also offered, with a heavy focus on Colossal Shrimp, Red King Crab Legs, and Think Chilean Sea Bass.
Where: The Sheraton Hotel & Towers Fourth Level, 20 Nathan Road, Tsim Sha Tsui
Auor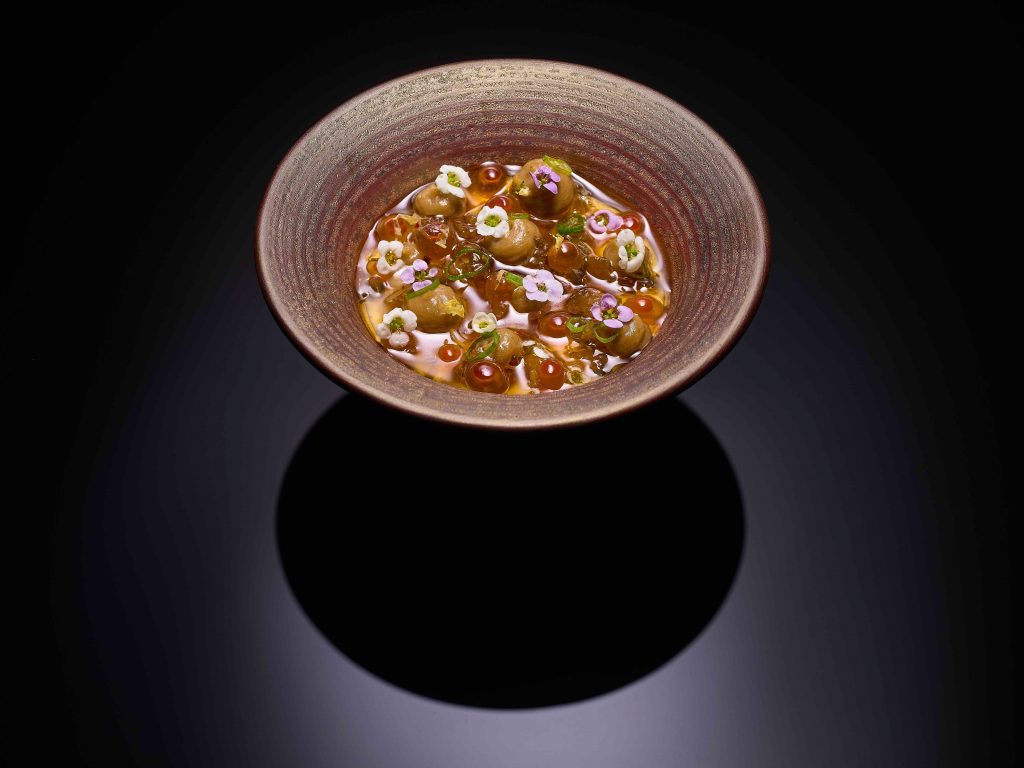 New restaurant: Now open for dinner service, chef Edward Voon, formerly of Le Pan, welcomes guests to gather and create memories of warmth and wonder at the city's latest French fine-dining destination. Pronounced as "hour," Auor honours French dining traditions while embracing the vast and vibrant flavours of Asia. Such as through its signature dinner experience of the Six Rounds, a procession of dishes paced in thoughtful accord with the 24 solar terms of the Chinese calendar that pays respect to the seasons and evokes the circle of life.
Beginning with "I. Awakening", guests will be given the first taste of life, followed by "II. Rain" and "III. Colours," which demonstrate the rich and imaginative stories that add vivacity to life. Then there is "IV. Diversity," a homage to chef Voon's experiences in the bustling cities of Singapore and Hong Kong. "V. Soul" and "VI. Memory," are courses that bow gracefully to the past and complete the circle of life.
Where: 4/F, 88 Gloucester Road, Wan Chai
Also see: What to watch on Netflix this August
Ecriture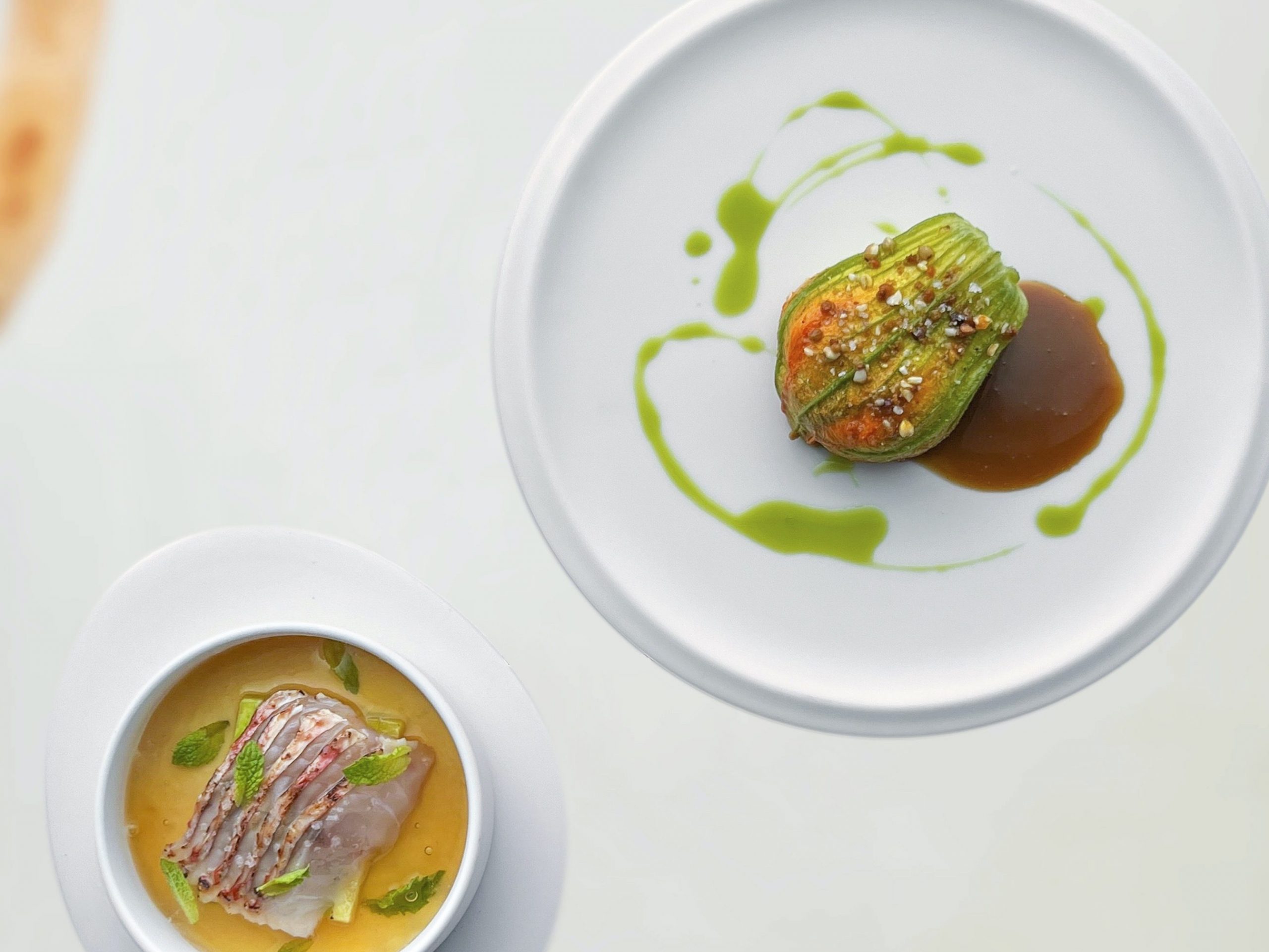 New menu: Bright summer flavours are available at two-Michelin starred Ecriture's new signature lunch and dinner tasting menus – the Calligraphy lunch menu and Library of Flavours dinner menu. Led by executive chef Maxime Gilbert and chef de cuisine Heloise Fischbach, both menus focus on high-quality Japanese, French and the season's finest produce. Their diverse medley includes reimagined canapés, such as gougere, mixed vegetables wrapped in feuilletté and iwashi on French toast with tomato compote.
Available exclusively on the Calligraphy lunch menu is the pigeon from Poitou, cooked in a sugar crust with various herbs and carved and served table-side; and gargiuette strawberry, a sweet and tangy dessert of spring strawberries marinated in basil oil. As for the dinner menu, there's the torched red mullet served with Trombetta zucchini, almond cream and Bellota ham extraction; Brittany crab steamed in white vinegar with peach compote, and a milk-fed 3-month-old lamb coated in buckwheat seeds that guests can enjoy.
Where: 26/F, H Queen's, 80 Queen's Road Central, Central
Crowne Super Deluxe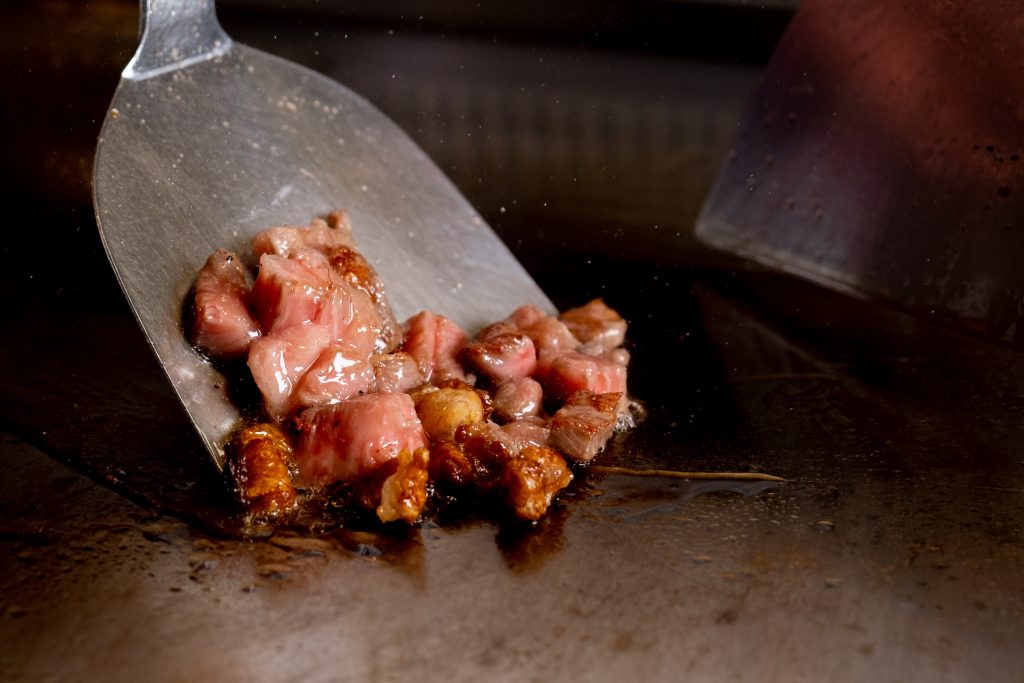 New menu: Only within the Crowne Super Deluxe will there be a noble pursuit of elevating authentic teppan cuisine while offering a luxurious dining experience to local guests as one of Black Sheep's most exquisite eateries. With the official welcoming of the new executive chef Joshua Bedell, the teppanyaki affair embellishes itself in their delicately curated menu, featuring premium steaks from Prime USDA to Australian Wagyu.
Guests can expect complimentary dishes of Assorted Toyosu Market Sashimi, with the renowned Teppan Spiny Lobster, drizzled in melting Coral Butter.
Where: Mezzanine, LKF Tower, 33 Wyndham Street, Central
Also see: 5 things to know about SHINee's Taemin
Plume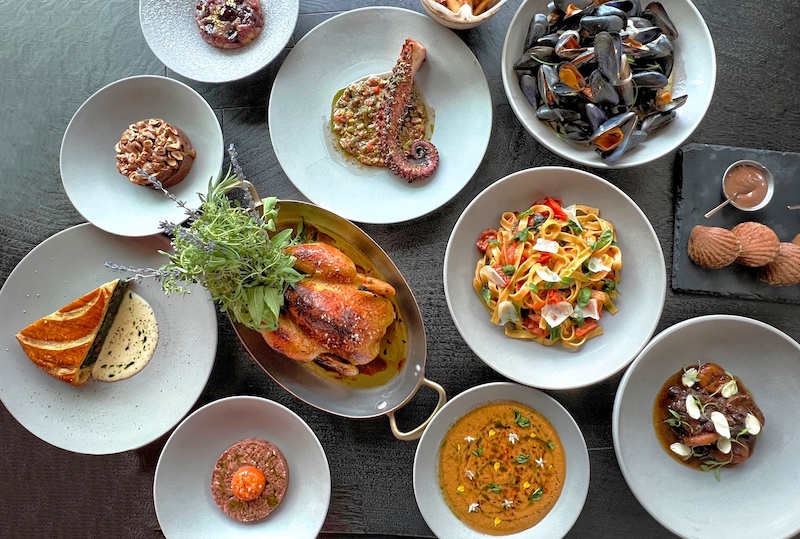 New menu: Stricken by the iconic Hong Kong picturesque skyline, the gastronomic delights of Plume can be enjoyed at its stylish rooftop bar along with an exclusive curation of world-class wines. Courtesy of executive chef Maxime Gilbert, the seasonal menu is now introduced with the addition of their newly launched Alfresco Lunch Set, inclusive of a valued premium 3-course plus a side dish afternoon set.
Expect a series of hearty mouth-watering dishes featuring Australian Wagyu Beef Tartare, Lamb Neck Confit, Morriseau Mont Saint Michel Mussels Mariniere with a side of Potato Puree, finished off with a gratifying Creme Brulee.
Where: Rooftop (R/F), 80 Queen's Road Central, H Queen's, Central
Habitu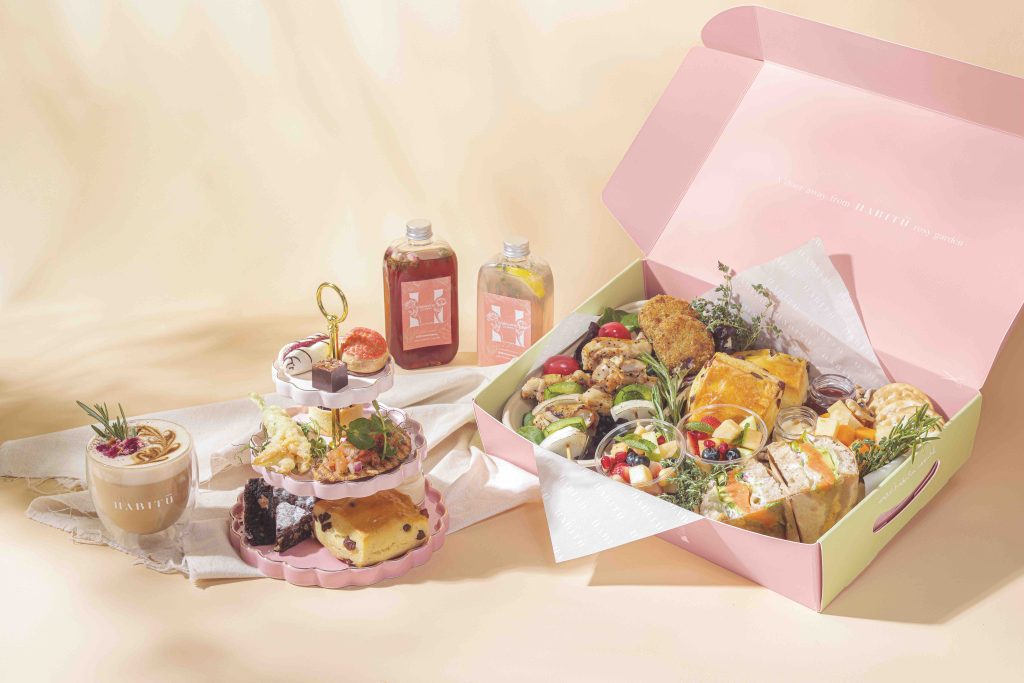 New menu: For a "Rosemantic Summer," Habitu delves further into the core of their lifestyle concept in collaboration with Francfranc. In the end, complimenting wonderous delights and small bites with a touch of modern Japanese decorative homeware. The rose-themed seasonal menu offers guests savoury selections of Grilled Chicken Skewers, Smoked Salmon Avocado Sandwiches, complemented with a Mixed Cheese Platter.
Authentic French sweets are exclusively available in their Habitu Lucent Tea Set x Francfranc Pastel Scallop Collection. Guests can enjoy an ensemble of Chocolate Truffle, Chocolate Orange Walnut Brownie, Petit Choux and Mini Eclairs. To wash it all down, compliment your palate with an icy Rosy Garden Lemonade or enrichen all flavours with the Rose Cold Brew Coffee.
Where: All locations
Also see: Apple TV+'s success at the Emmy Awards
Bonus: Apothecary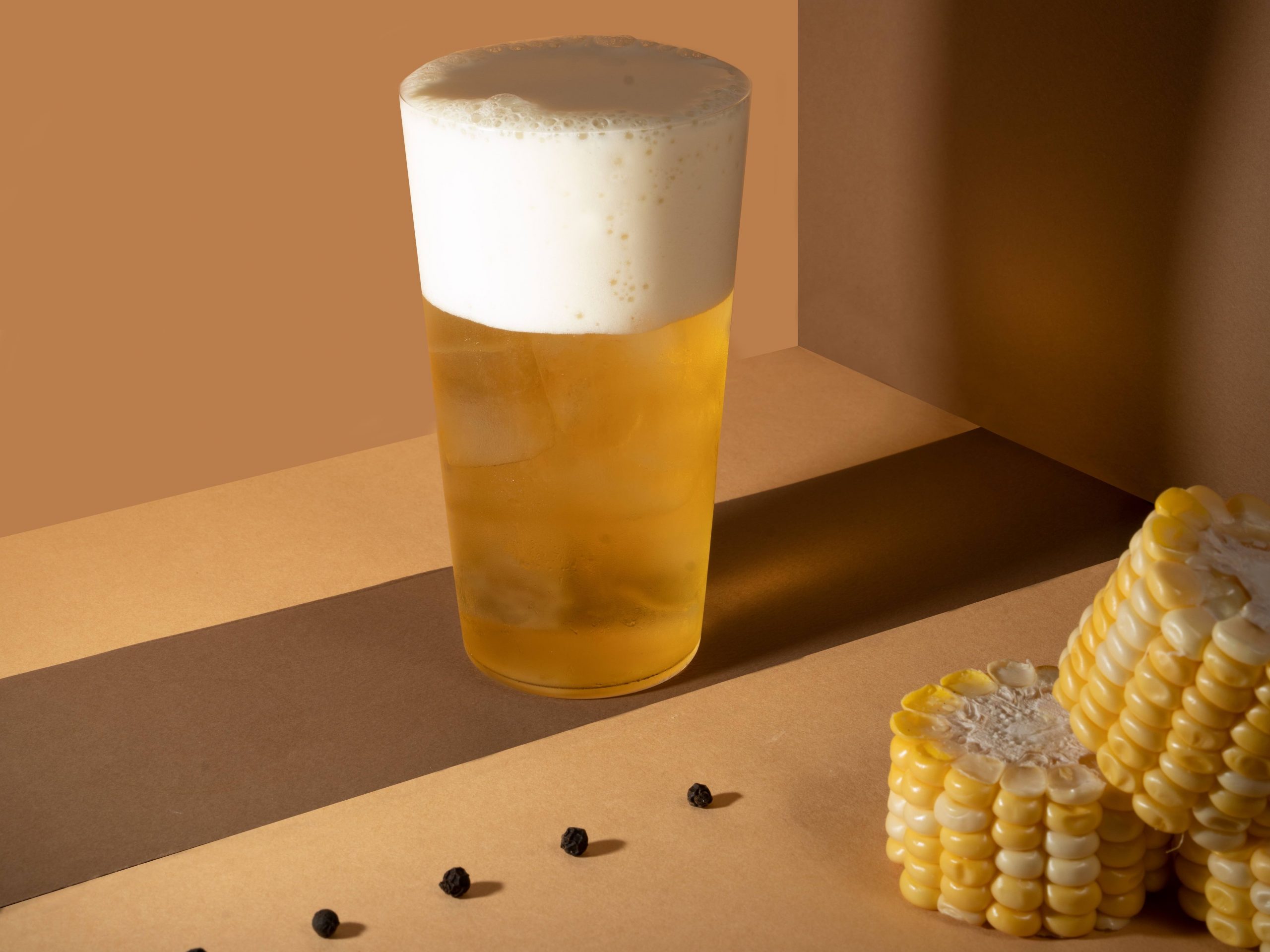 New menu: A relatively new addition to the city's colourful cocktail scene (it recently turned one year old), the apothecary-themed bar, Apothecary, has returned with an all-new menu entitled Awakening Journey. Curated by co-founder and operations manager, Austen Lendrum, and senior mixologist, Joe Wong, the ten soul-awakening cocktails resemble a life journey, each representing a different element.
From "The Brilliant Light," which paves the way as the starting beacon with dried pineapple cold-infused Ocho reposado, black peppercorn, and corn silk foam to "Benevolent Singularity" for "Kindness" to "All in Good Time," which represents "Growth," customers are in for a complex and exciting gastronomic experience, not to mention a mental journey on a very intimate level.
Where: 3/F, Flat A, Carfield Commercial Building, 75-77 Wyndham Street, Central
Also see: #legendasks: Why do Asian cultures matter for the future of luxury design?