From Central to Tsim Sha Tsui, 5 oyster places to try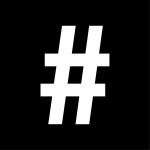 By: Sally Kang
July 22, 2022
One of the more expensive seafood items on the menu, oysters are now widely available in the majority of Hong Kong's dining scene. As the summer is in full swing, we have selected five venues where you can get your oyster fix over a chilled glass of white
Often considered the royalty among seafood, one of the earliest recommendations to savour them is to make sure not to consume them in the months without the letter "r". In other words, May, July and August.
Mind you, this piece of advice was first recorded as far back as 1599 when it appeared in Henry Buttes' cookbook titled "Dyets Dry Dinner". Things have somewhat changed since then.
Oysters, these days, are always "in season" as we have come up with methods to control water conditions and other environmental requirements. To enjoy this icy cool seafood delight in this summer heat, here are five oyster places you should check out.
1. Fridge
This wouldn't be much of a list if we didn't mention Fridge. This restaurant on Peel Street offers Italian-style cold dishes, and of course, this includes oysters – one of their speciality. But don't worry if the raw version of oysters is not your cup of tea. Fridge also offers nicely cooked oysters which you can easily pair with their rich wines.
The pleasant view of Hong Kong's famous street market, the Graham street market, is another characteristic of Fridge. Customers can experience the positive localness of Hong Kong while enjoying the oysters. But don't just take our word for it. Fridge received 4.1 stars on Google reviews with guests highlighting their enjoyable service.
Where: The Fridge, UG/F, 48 Peel Street, Central
2. Raw Bar No.8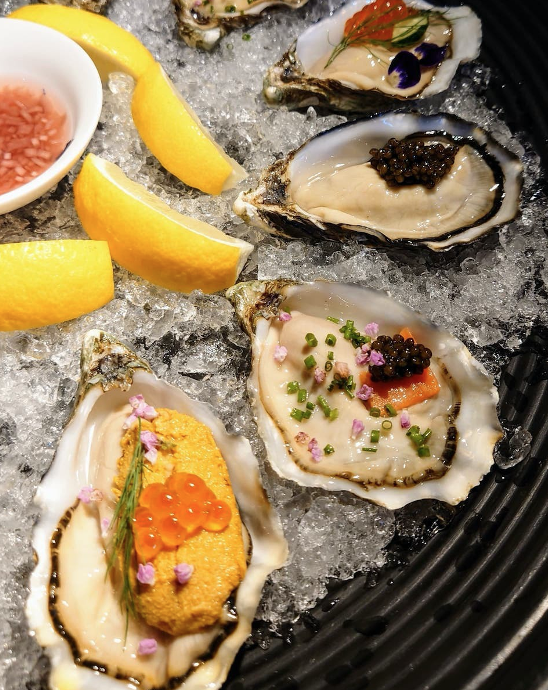 Never tried an omakase for oysters before? Then Raw Bar No.8 should definitely go onto your list of must-try. The restaurant is a hidden gem in Sheung Wan. With their 16-foot oyster showcase, they have oysters on display hailing from all over Europe. But that is not all they serve. Other fresh seafood and salad dishes are also part of the menu.
Raw Bar No.8 is a collaboration between trained lawyer, Chris Chee, and one of Hong Kong's famous oyster connoisseurs, John Stewart. Together, their primary mission is to educate customers on proper oyster consumption.
Where: Raw Bar No.8, G/F, 52 Bonham Strand West, Sheung Wan
Also see: Academy-Award winner Jessica Chastain breaks down Oscars speech to Net-A-Porter
3. Osteria Marzia
Take a short taste trip to coastal Italy in Wanchai, Osteria Marzia. The restaurant invites diners on a journey to Italy's scenic seaside shores through its colourful and diverse cuisine, prepared with special techniques passed through generations.
In an effort to highlight their oysters, the restaurant provides a diversity of dishes to be sampled alongside them to complement the flavours of the different regions. From Campania through Amalfi and Puglia to Southern Sicily, each region produces individual flavours that speak deeply of its tradition and culture; and showcases the diversity of Italian heritage.
Where: Osteria Marzia, G/F, 41 Fleming Road, The Fleming, Wan Chai
4. Sheraton Oysters & Wine Bar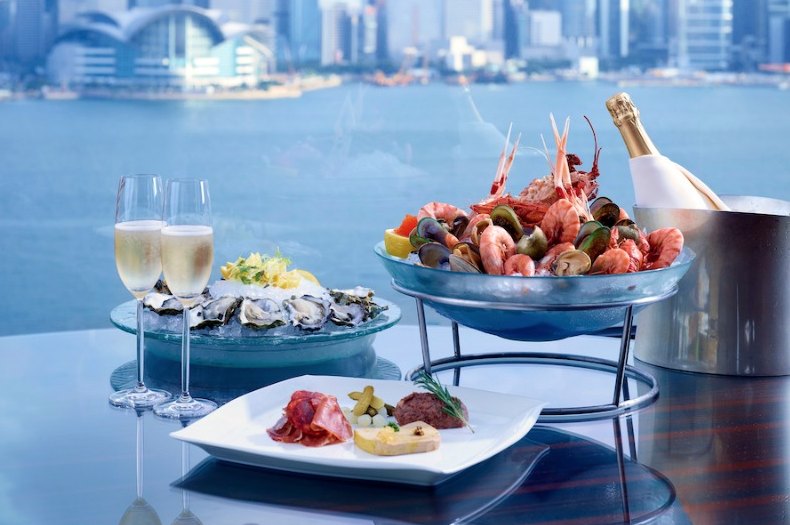 It is time to break the preconception that oysters are only good for nighttime sampling. The Sheraton hotel has brought back its oyster and champagne brunch. "Extensiveness" is the key to the hotel's oyster offerings. Instead of focusing on one region, they propose a wide selection of oysters from all over the world.
If you want to expand on your limited knowledge of oysters, a live chef cooking station is at the ready to give you professional advice on oyster tasting. An open view of Victora Harbour from its 18th floor in the Sheraton tower adds to the overall seafood brunch experience.
Where: Sheraton Hong Kong Hotel and Towers, 20 Nathan Road, Tsim Sha Tsui
Also see: 6 no-meltdown foundation for a hot, humid summer
5. Bostonian Seafood & Grill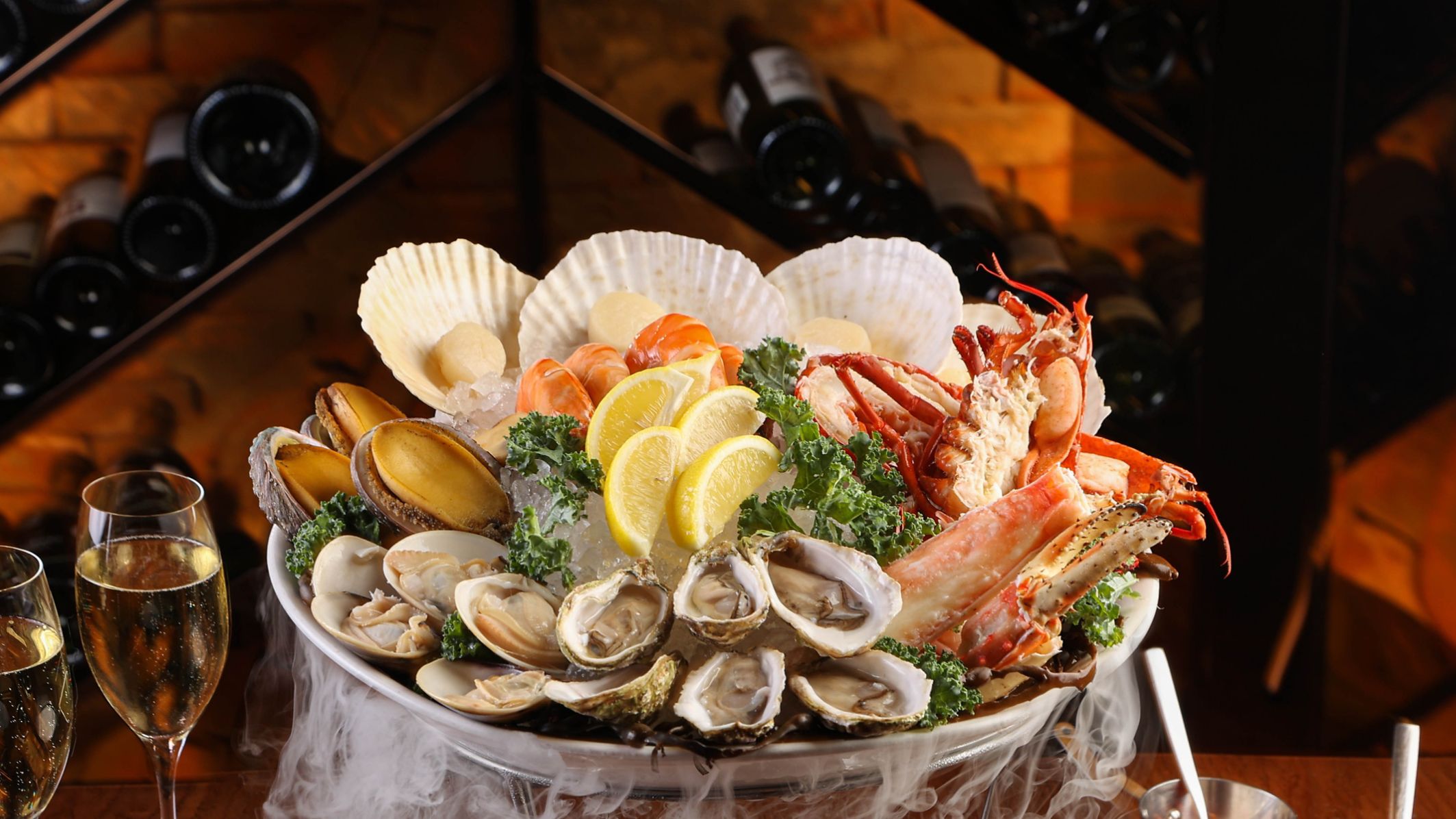 If you often find yourself in the dilemma of choosing between meat or seafood, we have you covered! The answer is the Bostonian Seafood & Grill, a Michelin-starred restaurant.
Here, executive chef Michael and his team bring their wealth of culinary experience to Tsim Sha Tsui. The restaurant's semi-buffet menu consists of dry-aged beef, premium imported steaks, and seafood specialities (with a big focus on the seasonal premium oysters). It introduces the authentic taste of land and sea simultaneously. Moreover, the restaurant features a chic shipyard scene that reflects a contemporary mood. An excellent recommendation for group or business dinners.
Where: Bostonian Seafood & Grill, lower lobby level, The Langham Hong Kong, 8 Peking Road, Tsim Sha Tsui
Also see: Interview: Thailand's "2gether" actor Metawin Opas-iamkajorn on whirlwind stardom