Uncategorized
Luxury brands putting their own spin on the metaverse game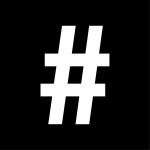 By: Stephenie Gee
July 11, 2022
As NFTs take over industries across the globe, Stephenie Gee looks at the luxury brands that are putting their own spin on the metaverse game
Ambush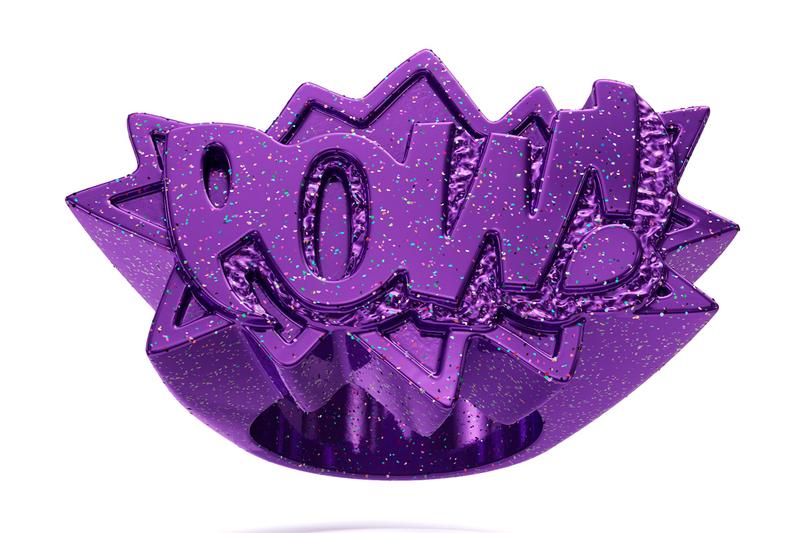 Connecting its past to the future, Japanese jewellery label Ambush expanded its brand into the digital realm by reviving its iconic POW! design. Titled Pow! Reboot, the collection features 2,022 NFTs in shades of glittery purple, neon green, grey and more. Also serving as a membership card, the digital assets allow customers to receive a host of perks, including access to physical products, events, special collaborations and future NFTs.
The brand's latest venture into the metaverse sees them joining forces with the Monkey Kingdom to drop an exclusive NFT collaboration. Dubbed Ambush the Kingdom, the collection comprises fashion merchandise, kicking off with a co-branded T-shirt, as well as other physical and digital garments and accessories that only holders of their NFT can access.
Balenciaga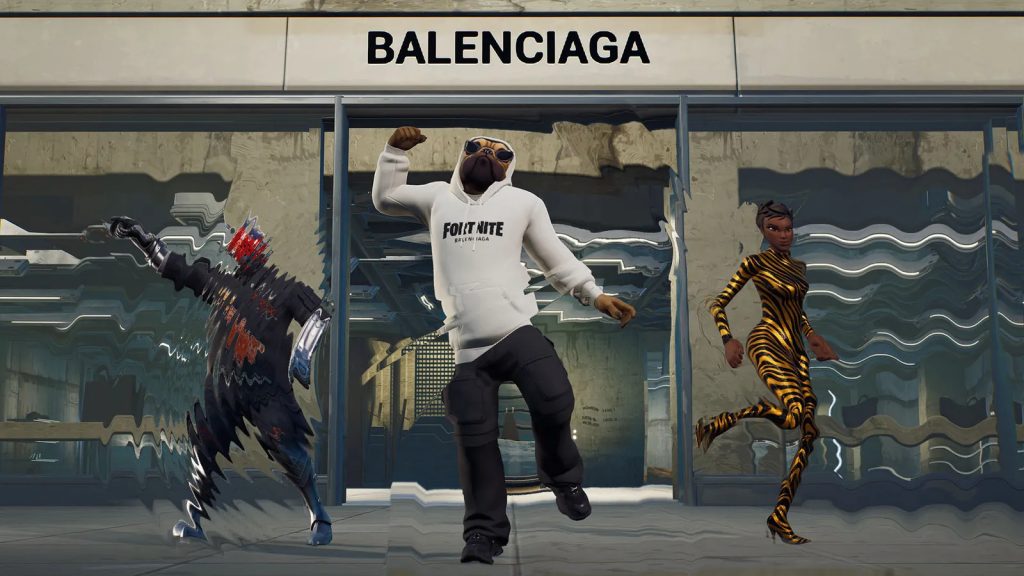 The luxury fashion house is no stranger to innovation and breaking new ground. In 2021, it partnered with Fortnite to bring its signatures and clothing into the game – four popular Fortnite characters are dressed in fits taken from Balenciaga's previous collaborations, including Doggo in a co-branded hoodie accessorised with a pair of cat-eye sunglasses and Banshee in a tiger-striped bodysuit.
Besides a partnership that lived within the confines of the game, a physical campaign that put Doggo on 3D animated billboards in cities including New York, London, Tok yo and Seoul was also present, as well as a fleshed-out Fortnite and Balenciaga collection available in stores.
Also see: Inside #legend 2022 summer party at Zuma
BMW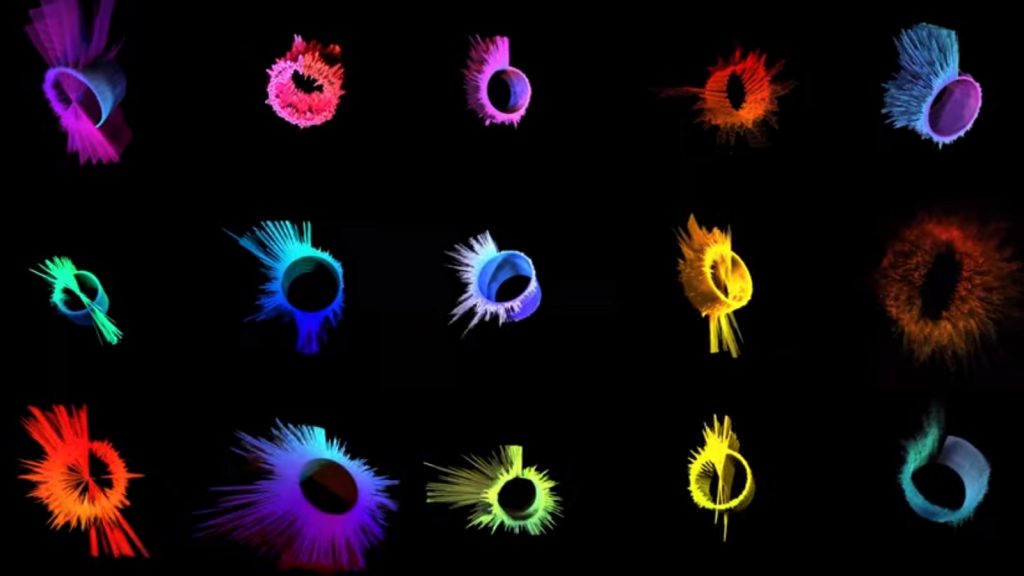 Even German carmaker BMW has entered the crypto world with a campaign called Museum of Sound. A collection of 19 recordings of BMW M engines made on location at the Dubai Autodrome Club circuit, the NFT archive aims to "immortalise these sounds and these feelings so the future generations can appreciate these masterpieces as unique NFTs that we gave to the most valuable BMW M fans, the owners."
Burberry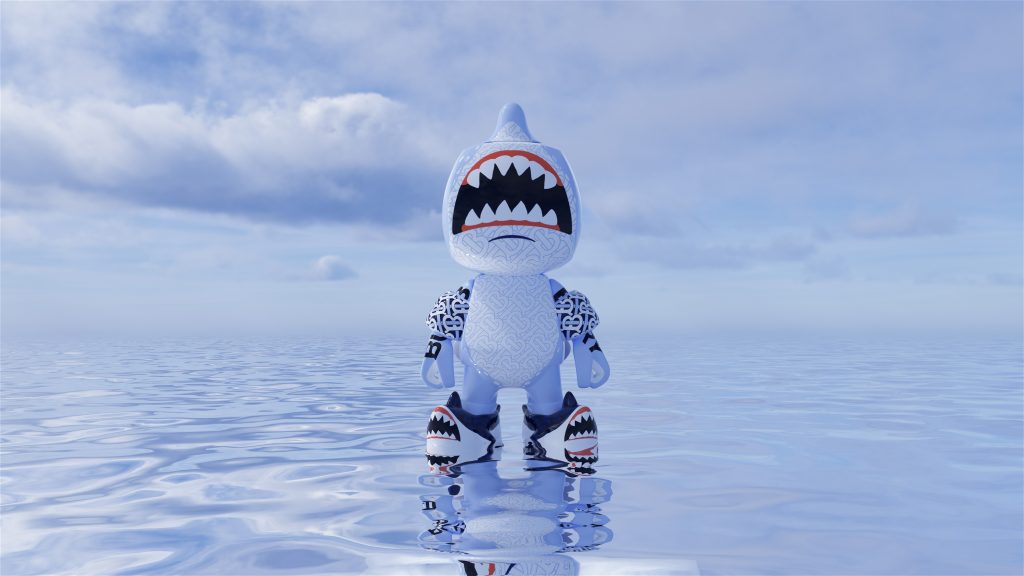 In 2021, the British fashion house collaborated with Mythical Games' Blankos Block Party, an NFT-based game, to create an exclusive Burberr y character. Adorned with the house's TB Summer Monogram and inspired by its Animal Kingdom codes, Sharky B can be purchased, upgraded and sold within the game, as well as trained to master an array of powers, such as speed and agility.
As part of the collection, Burberr y also launched its own in-game NFT accessories, including a jetpack, armbands and pool shoes, which players can apply to any Blanko they own.
Dolce & Gabbana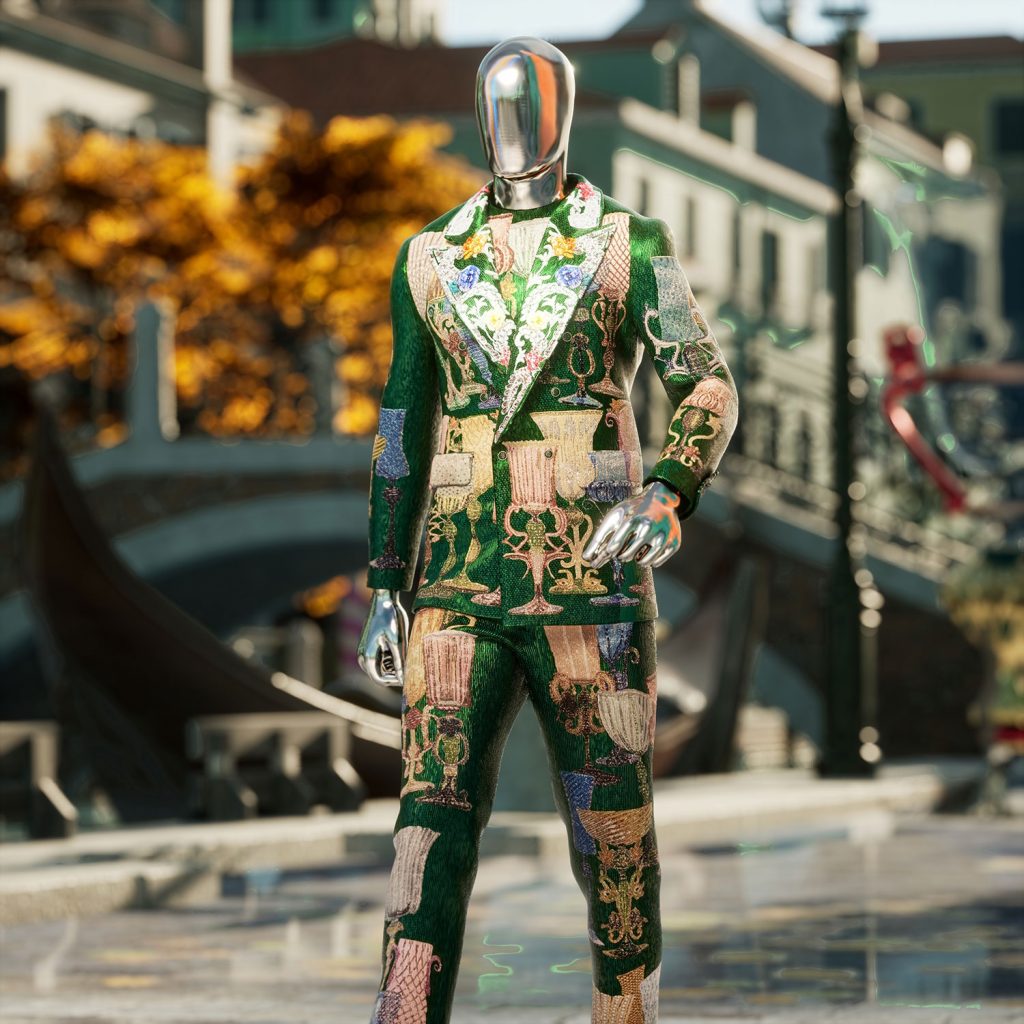 Setting a new record of US$6 million for fashion NFTs is the Italian fashion house. Titled Collezione Genesi, the nine-piece digital collection announced ahead of Dolce&Gabbana's Alta Moda show in Venice in 2021 was sold out alongside physical couture items.
Pieces include The Mosaic Impossible Jacket, a piece of digital wearable art "inspired by one of Venice's most spectacular sites"; The Impossible Tiara, which stemmed from the idea that the only limitation in the digital world is one's imagination; and The Glass Suit, which was conceived from a unique shared dream of the two designers, Domenico Dolce and Stefano Gabbana.
Also see: Brands heating things up with latest collections
Fendi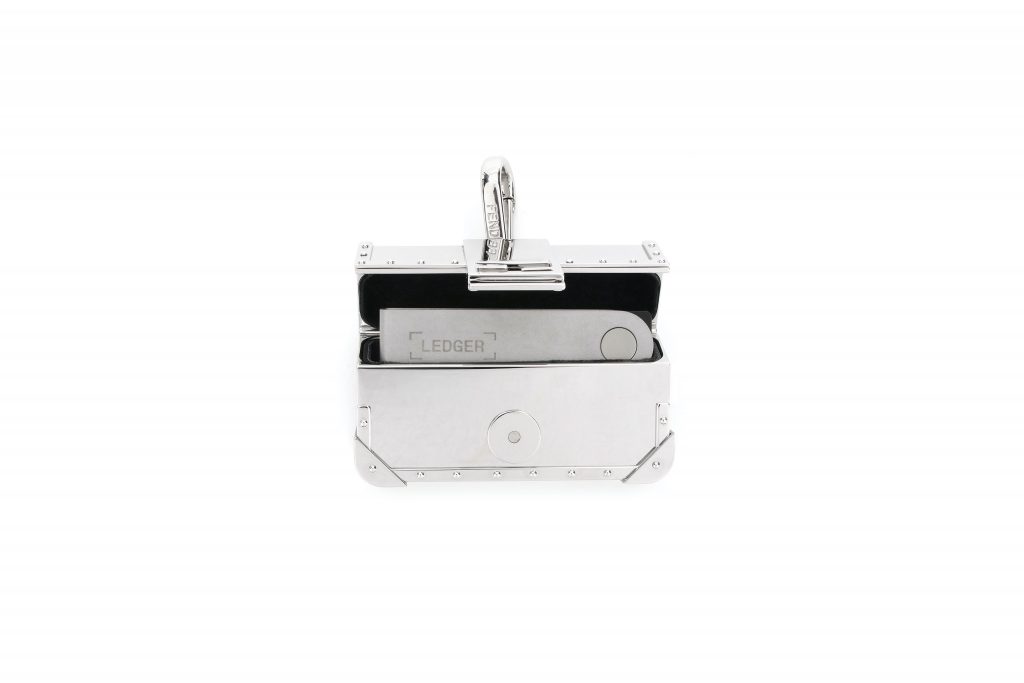 Also embracing the Web3 revolution is Italian fashion house Fendi, which collaborated with digital asset management company Ledger to create a range of crypto hardware wallet accessories. Unveiled as part of its men's autumn/winter 2022-2023 line, which aims to reimagine "a gentleman's wardrobe for the New Roaring Twenties", this debut collection of tech accessories references Fendi's iconic Baguette and O'Lock shapes in lightweight aluminium with a contemporary high-shine finish.
Gucci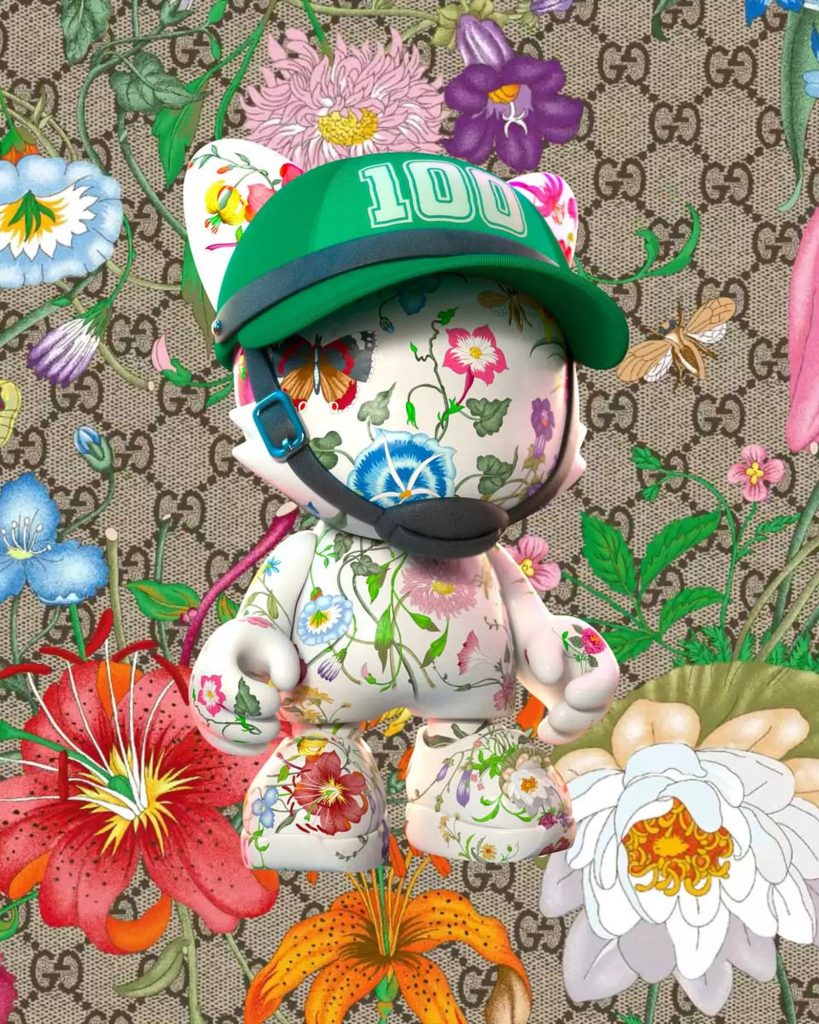 Gucci's debut NFT, Proof of Sovereignty: A Curated NFT Sale by Lady PheOnix, was unveiled at Christie's in 2021. Inspired by the A ria collection, the four-minute fashion film ushered the brand into "a new media space".
In February of this year, Gucci made its second foray into the NFT space in collaboration with Superplastic. SU PERGUCCI, a three-part series of ultra-limited NFTs, co-created by Gucci's creative director Alessandro Michele and synthetic celebrities Jank y and Guggimon, features NFTs with house codes from the A ria collection and an 8-inch-tall handmade Italian ceramic sculpture.
Further evolving its digital presence, the house has now established a "persistent digital space" on Roblox, following its Gucci Garden collaboration with the virtual realm last year. The new virtual piazza Gucci Town is home to a range of creative experiences, including mini-games, creating art in the town's "Creative Corner", and a café and virtual store that allows players to buy apparel for their in-game avatars.
Also see: New cocktails in town to cool down the heat
Johnnie Walker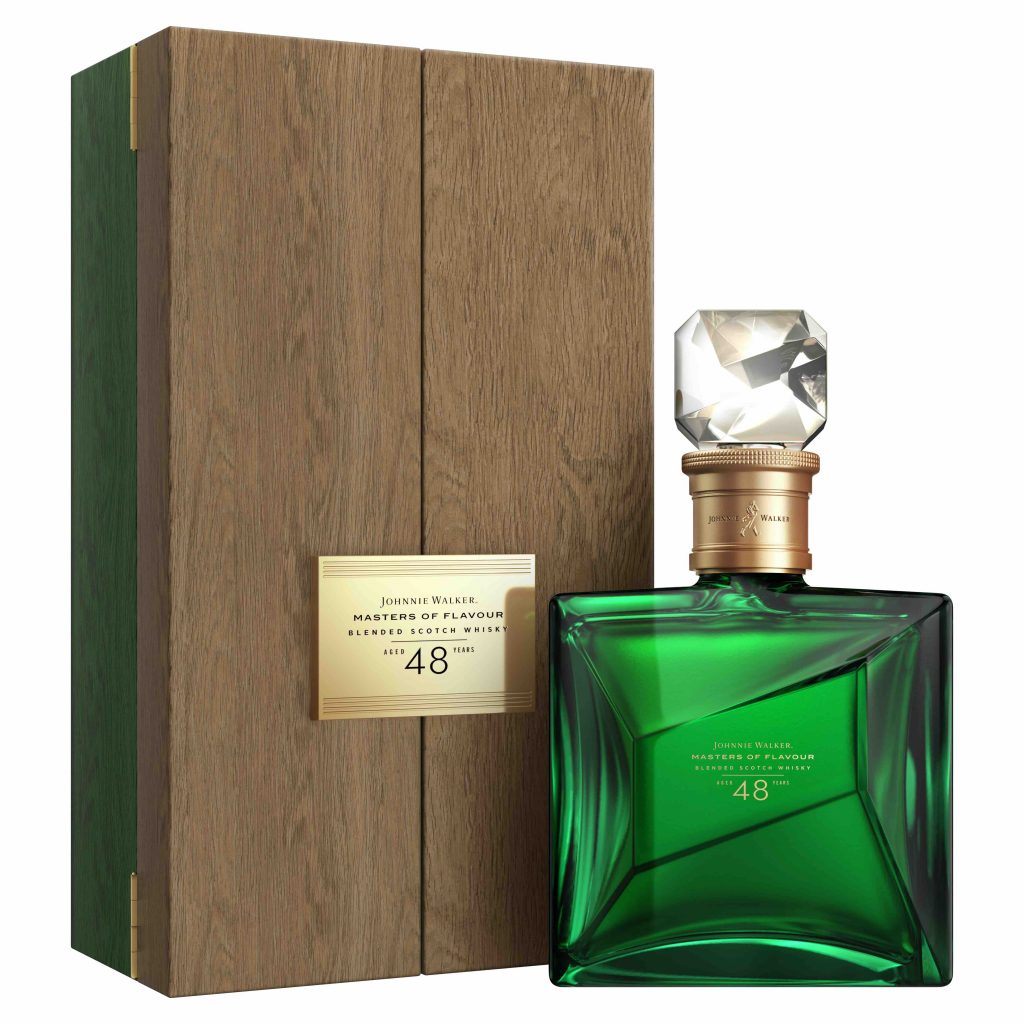 Joining other distilleries, including Hennessy, Macallan and Dalmore, Johnnie Walker has entered the metaverse by offering seven whisky connoisseurs the chance to own an extremely rare bottle of 48-year-old Johnnie Walker Masters of Flavour alongside their very own NFT artwork designed by Kode Abdo as well as access to an exclusive brand experience in Scotland. This once-in-a-lifetime collaboration puts the Scotch whisk y brand "at the cutting edge of what is possible in whisk y, providing something truly unique for whisky aficionados and collectors around the world".
La Prairie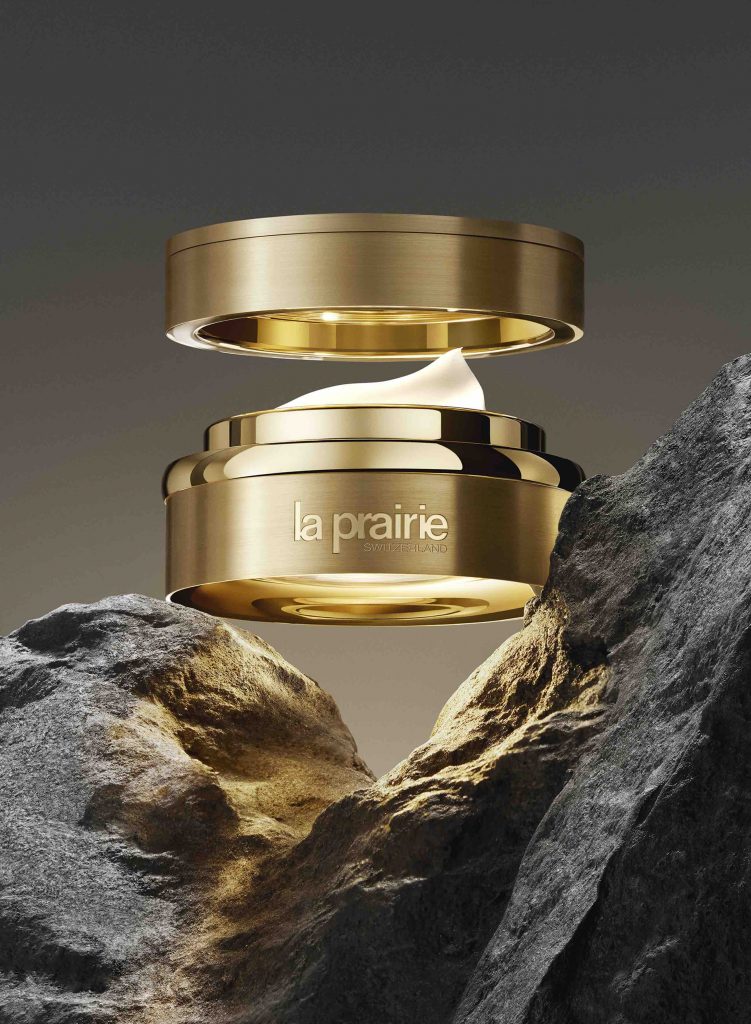 Partnering again with Berlin-based contemporary artist Carla Chan to bring us a piece of the Swiss Alps is skincare pioneer La Prairie. Entitled Fading Space of Dawn, the new artwork was revealed at Frieze New York before a presentation at Art Basel Hong Kong. Blending physical and digital materials, it uses augmented reality and large-scale video installations to transport viewers into a virtual rendering of the Swiss Alps from dusk to dawn. This dynamic piece has also been translated using blockchain technology to create Space Beyond, an NFT work composed of 366 editions – one for each day of the year plus one more – that harnesses the power of real-time meteorological data.
Extending its legacy beyond the world of skincare, this collaboration aims to build a better and more equitable future by offering female artists a platform to express their visions.
Louis Vuitton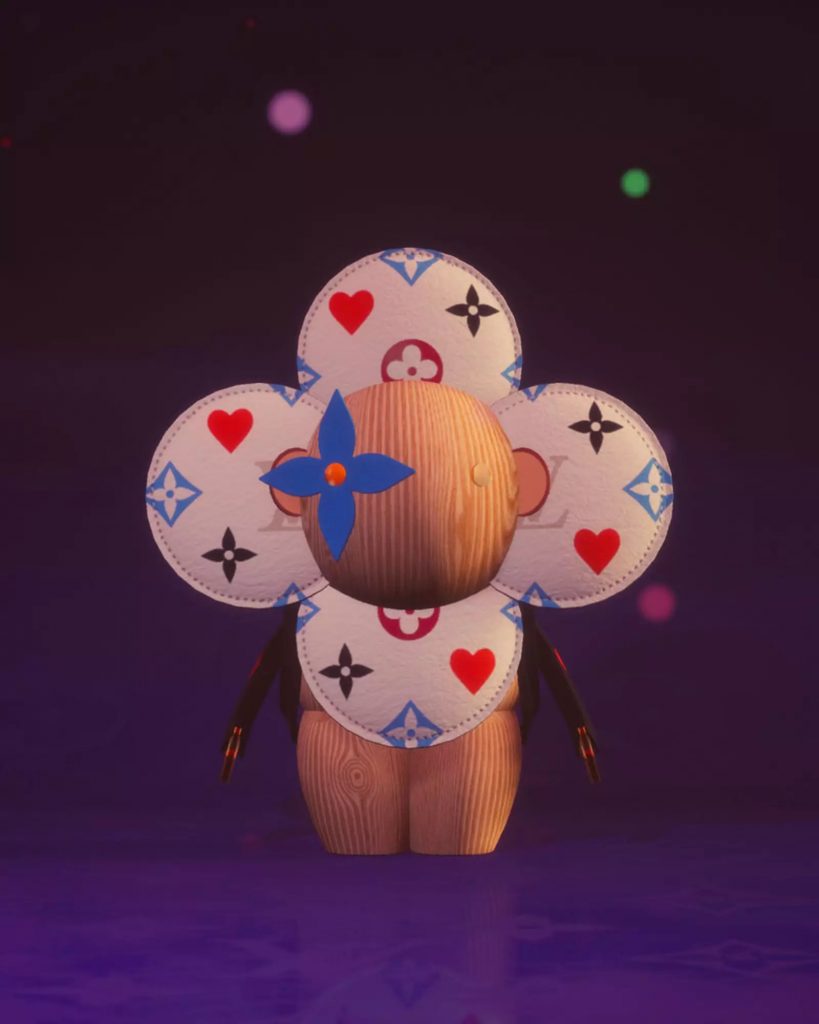 For its 200th anniversary celebration, Louis Vuitton launched an adventure-based game Louis: The Game – in addition to a handful of new initiatives such as a collection of LV trunks – which takes players on an adventure with the protagonist Vivienne through six different worlds in search of exclusive NFT postcards that teach players about the brand's history.
Now, following the widespread success of the previous release, Louis Vuitton has launched two new levels, known as Radiant City and High in the Sky, for Vivienne to navigate and explore. Throughout this journey, she can collect glowing emblems while learning more about the eponymous French designer and the founding of his namesake Maison. Players will also have the chance to qualify for 10 new NFTs that feature Vivienne sporting a variety of looks.
Also see: What are the world's most expensive stand-alone chocolates?
Ralph Lauren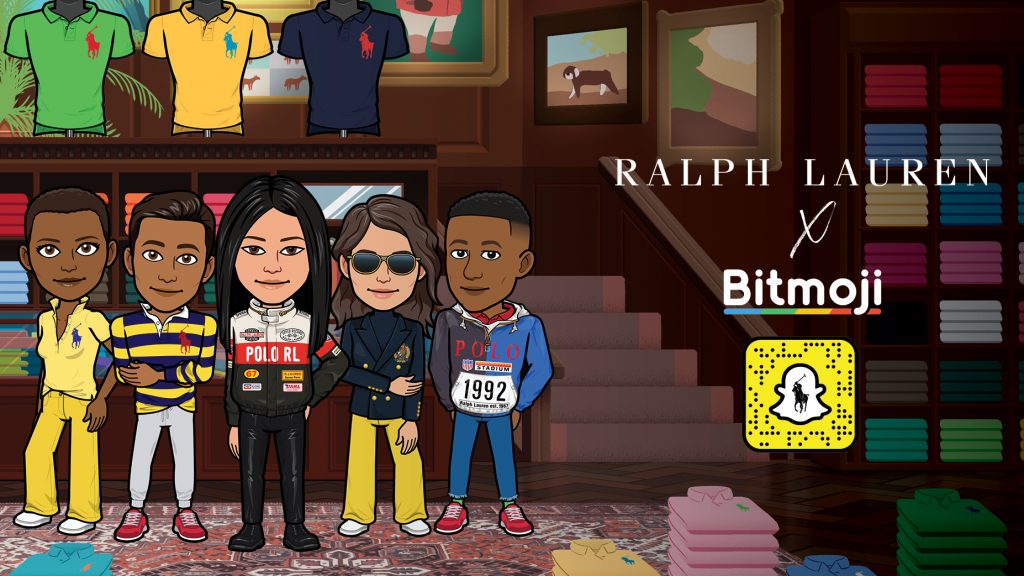 In 2020, Ralph Lauren joined forces with Snap Inc. to create the first-ever customisable and branded wardrobe for Bitmoji, which sought to break down the barriers within the digital fashion landscape by allowing users to mix and match outfits inspired by real Ralph Lauren looks. Designed and treated as an extension of the brand's physical collection, the digital wardrobe included iconic Polo Ralph Lauren pieces, such as classic double-breasted blazers and the branded racer jacket.
Continuing its commitment to digital innovation in the metaverse, Ralph Lauren proceeded to launch three more collaborations with G2 Esports, Zepeto and Roblox, that brought their heritage brand to life across new platforms with digital-first activations, a digital apparel collection and The Ralph Lauren Winter Escape, a first-of-its-kind holiday-themed experience that allowed fans to explore the brand through the metaverse.
Rimowa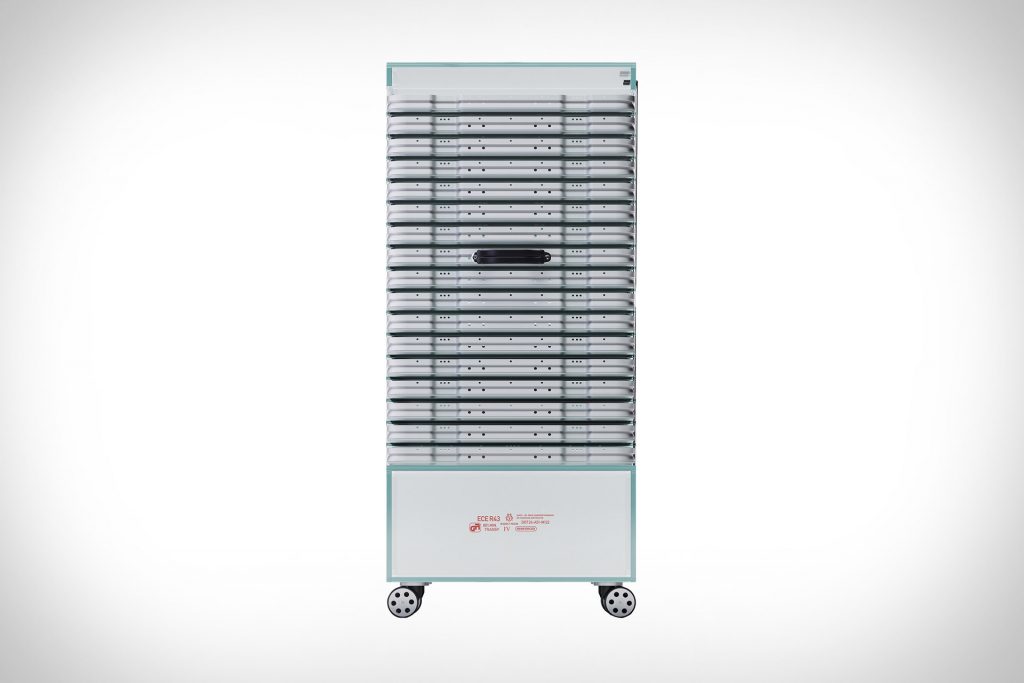 The first luxury travel brand to join the metaverse, Rimowa, in partnership with design studio NUOVA, launched its NFT collection Blueprints from the Metaverse.
Exploring the idea of future travel in the context of Rimowa's legacy and using its most iconic materials, its designers conceived four physical artefacts including a food cart, lamp, sound system and table – all inspired by the long-standing history of the brand – that were then transformed into digital artworks, demonstrating how mementoes from the brand's past could stand at the forefront of the rapid developments in the art world today.
Also see: #legendchats: art consultant Levina Li-Cadman on finding her vocation
In this Story: Uncategorized