What are the world's most expensive stand-alone chocolates?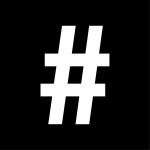 By: Sally Kang
July 7, 2022
Every July 7th, we celebrate arguably the sweetest day of the year: World Chocolate Day. Since the introduction of chocolate in Europe in 1550, this sweet good has grown into a favourite of all and a vast industry in itself
World Chocolate Day celebrates the entry of this iconic edible. As a food product, chocolate is made from roasted and ground cacao seed kernels and is said to have been consumed since the Olmec civilisation (19th-11th century BCE). This versatile product can be produced in diverse forms, from liquid to solid, as a paste or as a flavouring agent in other dishes.
There are also various production methods. Raw chocolate is produced primarily from unroasted cacao beans; dark chocolate is made by adding fat and sugar; milk chocolate is a sweet confectionery by mixing condensed milk or milk powder into the product; white chocolate is made from cocoa fat (such as cocoa butter), milk solids, nutritive carbohydrate sweeteners while containing no nonfat cocoa solids. (Cocoa is made of roasted cacao beans.)
Then there was the newest member that rocked the chocolate world with excitement in recent years: ruby chocolate. Its pink hue is said to be the first new natural colour to be introduced into the chocolate family 80 years after Nestlé's unveiling of the white chocolate.
Chocolate also comes at various price points depending on the quality, method of preparation and origin of the cacao bean among others. Here we list five of the world's most expensive chocolates one can get their hands on.
1. Art Series Guayasamin by To'ak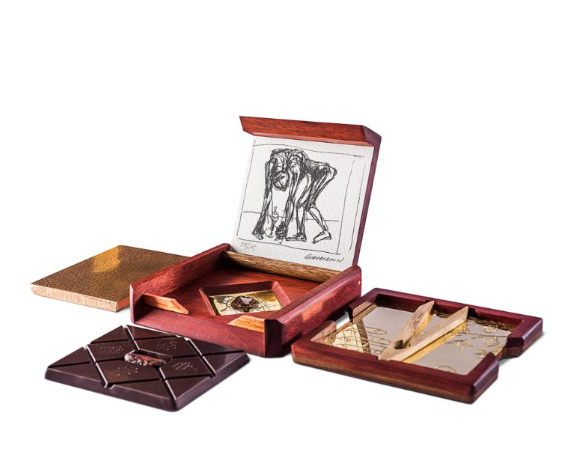 Ageing is what makes some alcoholic beverages expensive and the same goes for chocolates. To'ak's Art series Guayasamin is a case in point, selling nearly a grand for a little piece of chocolate.
What sets To'ak's Guayasamin apart from all others is that they meticulously age its cacao bean. In this particular series, the beans have been fermented in Spanish elm for three years after their harvest in 2015. To'ak's chocolates have also been praised for their "beautiful union between taste and sight". The rich and artful savour is delivered through chocolate conching for 32.5 hours. While its aesthetics provides the finishing touch to the overall experience – each chocolate bar comes with the late Ecuadorian artist, Oswaldo Guayasamin's limited art prints.
Price: US$450 (HK$2,866) per 50 grams
2. Champagne and Exotic Truffles collection by Vosges Haut Chocolat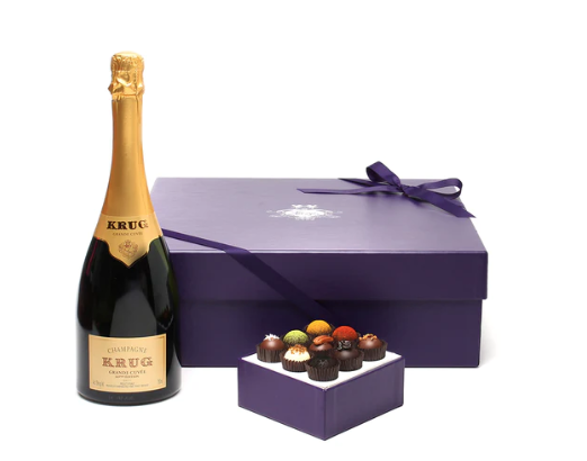 Chocolates are no longer just a dessert offering but a veritable savouring experience. This is what Vosges Haut Chocolat imparts on their clients. Their chocolate takes a world trip from Hungary to India through their special ingredient picks.
Vosges Haut Chocolat is owned by a chef Katrina – a former Disney chef turned Founder of Truth Bomb Marketing – known for her bold experimentation with flavours. The exotic truffles collection includes never-imagined ingredients: Hungarian paprika, bacon, wasabi, cinnamon, and Indian curry powder. They are paired with Krug champagne to double the richness in taste.
Price: $325 (HK$2,550) for nine truffles and a bottle of champagne
Also see: 5 things to know about Netflix's The Sound of Magic Ji Changwook
3. Le Livre by Debauve and Gallais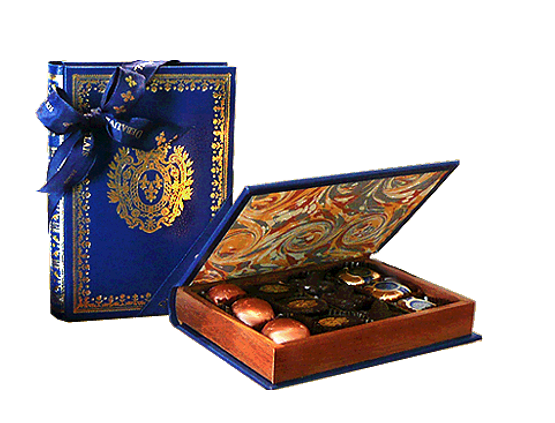 When talking about chocolates, one would conjure up the countries of Belgium or Switzerland for their finest offering. However, don't count France out of the race just yet. Debauva and Gallais represent the country with its handmade pralines and ganaches called Le Livre.
"Le Livre" in French stands for "the book". Once you know the meaning, you will understand why chose a gold-embossed book for packaging. They call it an encyclopedia that represents the rich history of chocolates by carefully selecting 35 pieces of delectable pralines and ganaches. And Debauva himself is a bit of history too – he was the only chocolate supplier for a royal family in the 1800s.
Price: $283 (HK$2,221) for 35 pieces
4. Ganache Cien Blue Box by MarieBelle New York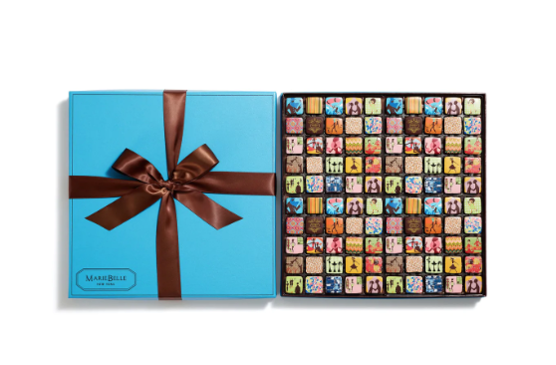 The chocolate journey of MarieBelle New York starts with the assumption that most people have not had a "real" chocolate experience. Thus, the brand sets out to pair creative art works with "true" chocolate to make a wholesome experience.
Its blue box includes 100 pieces of MarieBell New York's signature chocolate ganache. Each piece was made with artisanal techniques that showcase the most-loved year-round art designs. It is the ultimate chocolate fantasy that is also loved by big names like Whoopi Goldberg, Jennifer Lopez, and Oprah Winfrey.
Price: $280 (HK$2,650) for 100-piece box
Also see: #legendasks: why is Darjeeling tea all we can talk about?
5. Aficionado's Collection by The House of Grauer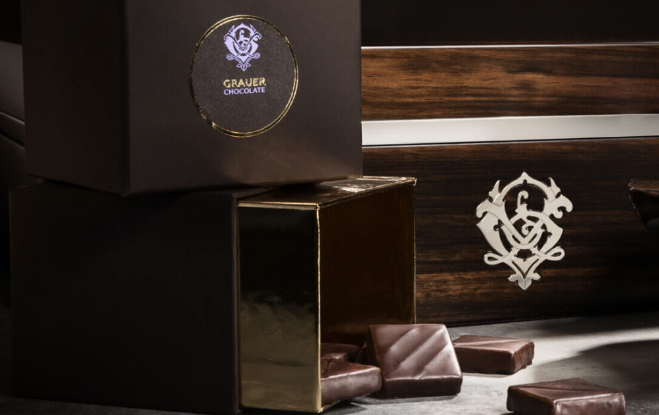 Many wonders why cigar manufacturer, The House of Grauer, went on to produce chocolate. It is in fact, not the only product they make. They produce various coffees, teas and chocolate along with their fancy cigars.
Their chocolates are three-fold: milk, dark, and roasted Italian hazelnut. Although the taste may not be as rich compared to other professional chocolate brands, it still doesn't disappoint. The package's colour combination of gold, brown, and white gives the overall product a sophisticated look, which makes it perfect for gifting in a business setting.
Price: $275 (HK$2,157) per box
Also see: Mandarin Oriental announces its first mountain resort in Cortina, Italy