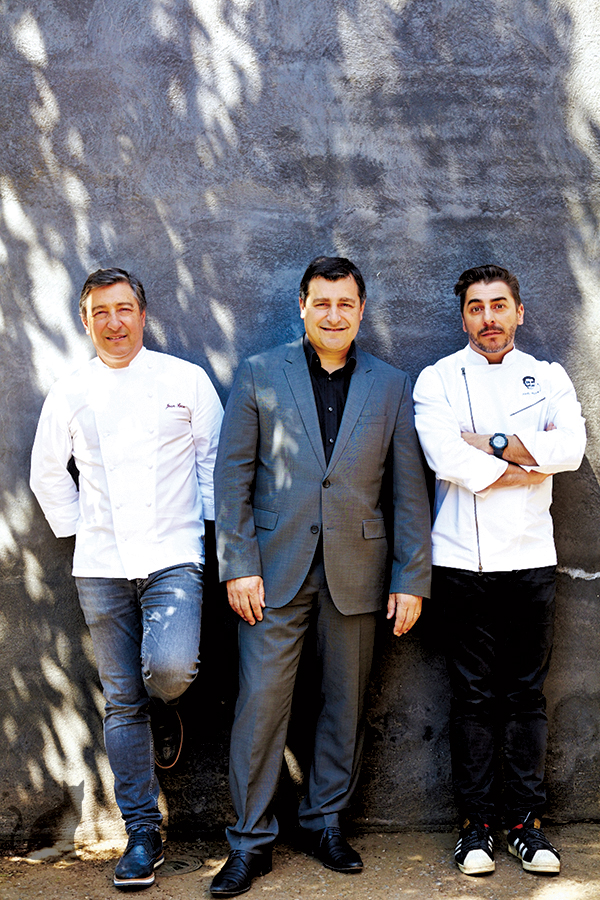 ​The tale of how El Celler de Can Roca began has been well known to aficionados of food since The World's 50 Best Restaurants called the Catalonian establishment number one, first in 2013 and again last year. Brothers Joan and Josep Roca spent most of their childhoods in Can Roca, the bar and restaurant in Girona run by their parents, where the boys played, ate and even slept. So it was only natural that in 1986 they should open their own restaurant, El Celler de Can Roca, right next door. The new restaurant served wholly new dishes, but gave a nod of acknowledgement to the traditional dishes served at Can Roca. It went on to gain three Michelin stars.
In 2000, the Roca siblings were joined by their youngest brother, Jordi. The three form a tight-knit team, each member following his own discipline: Joan doing the savoury dishes, Josep the wine and Jordi the sweet dishes. "We are brothers, and we understand each other," Joan says. "We share the idea of transforming the restaurant into our way of life. Our passion makes it easy to agree on ideas and concepts of the dishes."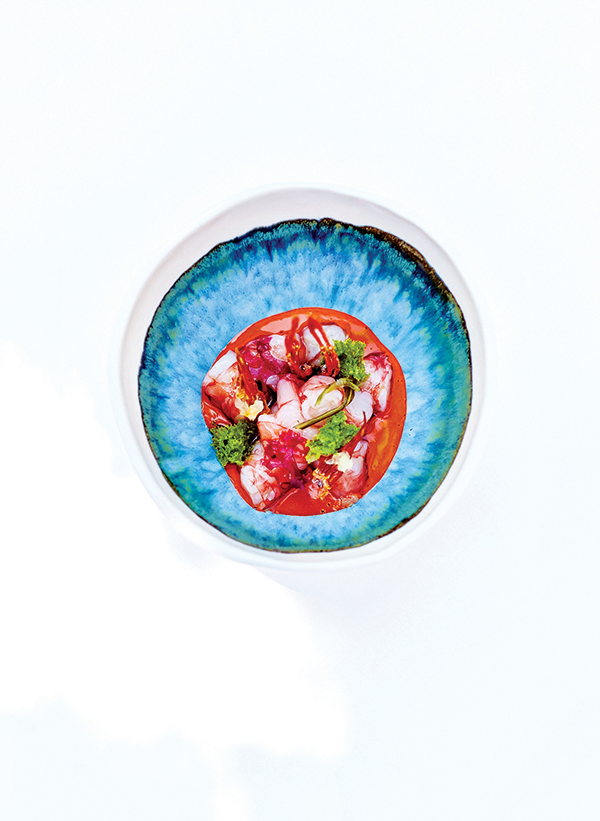 The pioneering work done by the three brothers in the culinary field recently earned them appointments as goodwill ambassadors for the UN Development Programme. The honour has spurred the trio, sponsored by Spanish bank BBVA, to tour the world with a view to nurturing talent wherever they go. "It was an idea born three years ago: cooking a week in each city, to look for inspiration and share our knowledge with students from cooking schools, giving a grant to students so they can join us in Girona for four months," Joan says.
When the Roca brothers visited Hong Kong, they were inspired by the ingredients and the city's vibrant culture. They and their party cooked up a storm at Felix in The Peninsula Hong Kong. The meal, served exclusively to 100 diners who are American Express Centurion cardholders, consisted of the usual dishes on El Celler de Can Roca's 14-course tasting menu, but they were made with Asian ingredients such as miso and green papaya.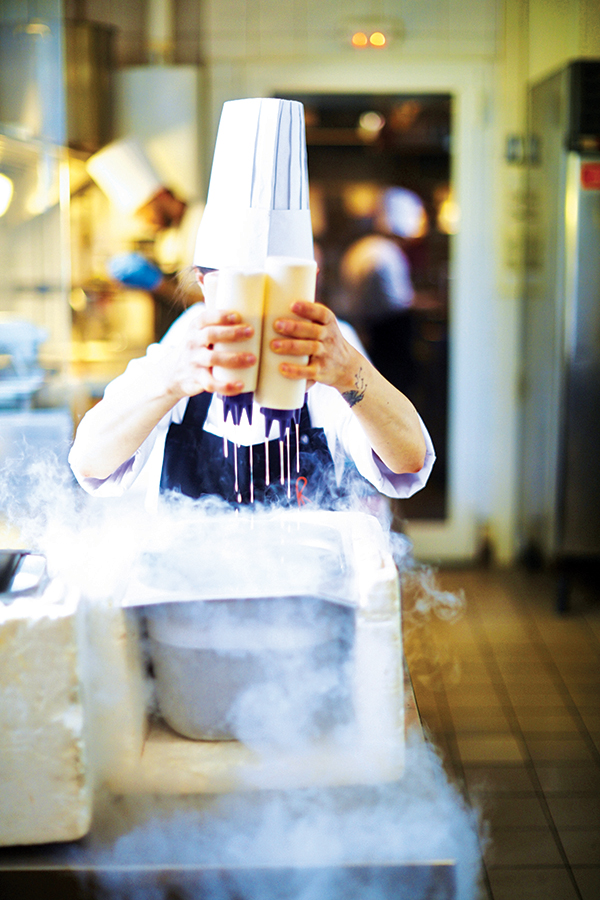 The brothers, accompanied by 40 other chefs, were back in town last month to prepare private dinners and give master classes. "My brothers and I see the BBVA world tour as a sincere tribute to some extraordinary cuisines that are also so different from each other," Joan says. The differences can inspire the brothers to work their magic. Asked to use tea, in which Chinese history is steeped, as an ingredient, they combined Pu-erh tea with a truffle soufflé, balancing the aromatic notes of toasted mushrooms and truffle with a more mellow, earthy taste.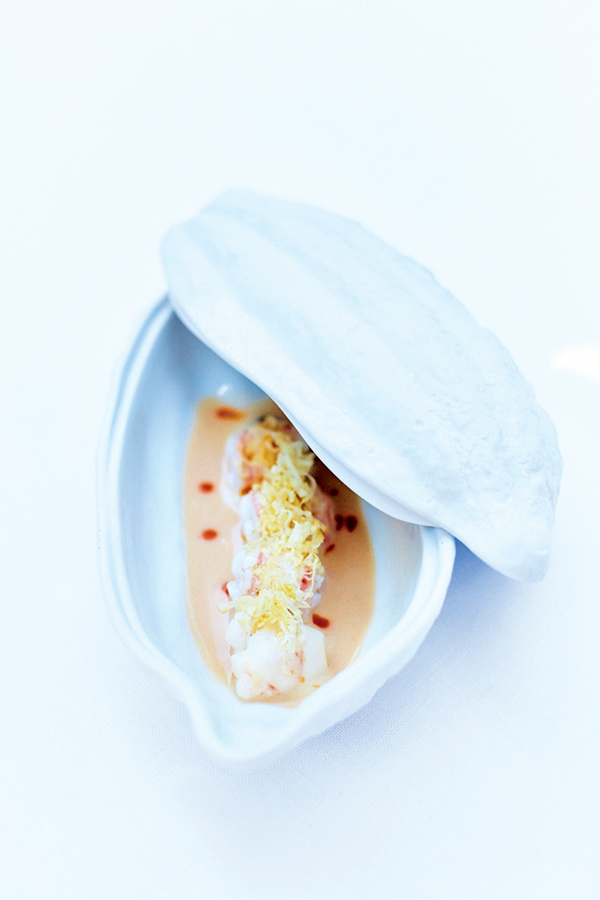 Reserve a table at El Celler de Can Roca and you may have to wait up to a year before you can sit down at it. But the wait is worth it. The food is prepared and presented in an outstanding manner, and it tastes equally outstanding. Even so, many say that it is the welcome the restaurant gives and the unpretentiousness of the place that brings diners back time after time.
To the Roca brothers, El Celler de Can Roca is more than just a restaurant. It is a place where they try to be happy by making their diners happy. It is a place full of warmth, where they try to stir emotions through the taste buds. And it is the place they call home. The brothers are adamant that such a place cannot be replicated anywhere else. But if they cannot bring the world to El Celler de Can Roca, their arrangement with the bank allows them to bring El Celler de Can Roca to the world. As Joan says: "Where the team is, El Celler de Can Roca is."