Hong Kong's top Chinese chefs on preserving tradition and heritage dishes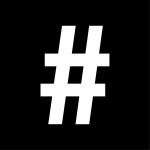 By: Natasha Gillespie-Wong
July 8, 2021
From dim sum to clay-pot rice, Hong Kong is a melting pot of flavour. Natasha Gillespie-Wong talks to some of the city's most notable Chinese chefs about the dining landscape, traditional cooking processes, and the heritage dishes and techniques worth preserving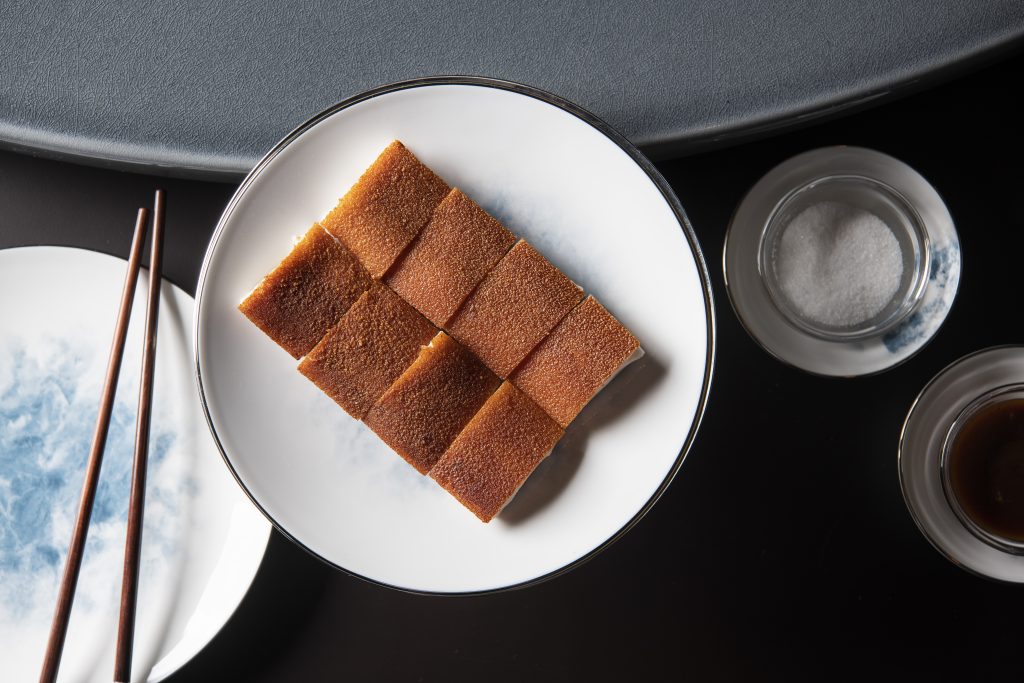 Do you hear a lot of "back in the day" stories from your parents? Speak to anyone who has lived in Hong Kong for over 30 years and they will regale you with tales of glorious banquets that started with platters of golden strips of deep-fried intestine, nuggets of silky liver or pig's brain wrapped in caul fat – nature's own puff pastry.
The nostalgia is well placed – whether served on a skewer from a street-food stall, plastic plates at a local cha chaan teng or at an upscale Michelin-starred restaurant, each of Hong Kong's most prized dishes speaks volumes about the city's multicultural make-up. Some say that knowing people in high places is what gets you ahead but here, ordering the right food in the right places is just as important.
The dense high-rise skyline hinders memory of the fact that little more than 100 years ago Hong Kong was just another sleepy fishing village on the South China Sea. Its accessible, transient nature meant that immigrants from neighbouring Guangzhou brought their cuisines with them – the five spices and herbs of Chiu Chow; the Shunde obsession with bringing out the true flavours of an ingredient by intensifying it with shrimp paste; the rustic village cuisines of Hakka; and the perfectly presented, refined fare of the Cantonese.
For Li Chi Wai of The Legacy House at Rosewood Hong Kong, food is a celebration of his family heritage. His menu is dedicated to the intricacies of Shunde culinary traditions, showcasing fresh river fish from the Pearl River Delta and local ingredients like dried tangerine peel and dates.
With over 20 years of culinary experience in Cantonese cuisine, Chef Li's accolades include preparing a welcome dinner for President Xi Jinping during the 15th-anniversary celebrations of Macau's reunification with China. But his secret is a simple technique utilised for centuries. "Wok heigives the complex charred aroma and can only be achieved under conditions of intense heat," he says. "It's one of the keys to authentic Cantonese dishes."
These traditional dishes have, in recent years, begun to fade from restaurant menus, becoming harder to come by as they can be time-consuming and expensive to prepare, while diners in the modern age are increasingly concerned about health. Cue the aforementioned deep- fried intestines being cut from diets. But before we mourn their growing scarcity, let's take a look at the chefs fighting to keep tradition alive.
The passion Chan Yan Tak of Lung King Heen at the Four Seasons Hotel Hong Kong has for Cantonese fare is such that he came out of retirement to uphold culinary traditions. "During [The Four Seasons'] pre-opening times, I was invited to share my feedback, helping to create an efficient and natural flow in terms of food preparation, cooking, sink and storage." he says, "[The hotel manager] Alan then asked me where the chef's office should be, and I replied that he should check with the new chef as a courtesy. He replied by saying that after all this work, the chef must be you."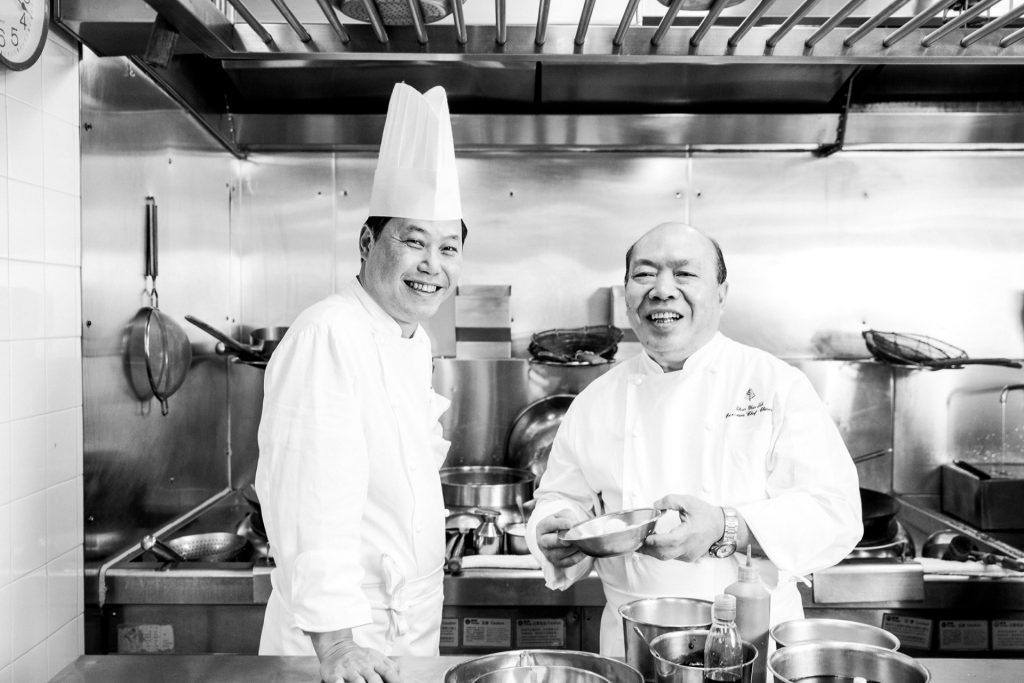 Alan's plan paid off, with Chan becoming the first Chinese chef to win three Michelin stars for his efforts. "I wasn't fully aware of its impact," he says, "But on the day the results were announced, more than 30 journalists appeared outside Lung King Heen asking for the PR representative and a statement."
Chan insists that food must be "made from the heart", however humble the ingredients may be. His signature wok-fried prawns with black garlic and chilli showcase simplicity at its finest. "Cantonese cuisine is all about the freshness of ingredients; the second criteria is to have great condiments," he says. "Otherwise, whichever cooking technique you use will not make it better."
Many traditional dishes take hours to prepare and include an arduous process as the chef battles with many complicated ingredients. Sadly, as unique as these handcrafted creations are, they are too labour-intensive to be commercially viable, especially within Hong Kong's diverse and vibrant food scene. Some esteemed restaurants try to keep these dishes on the menu, but the chefs behind them could be the last to uphold these culinary traditions.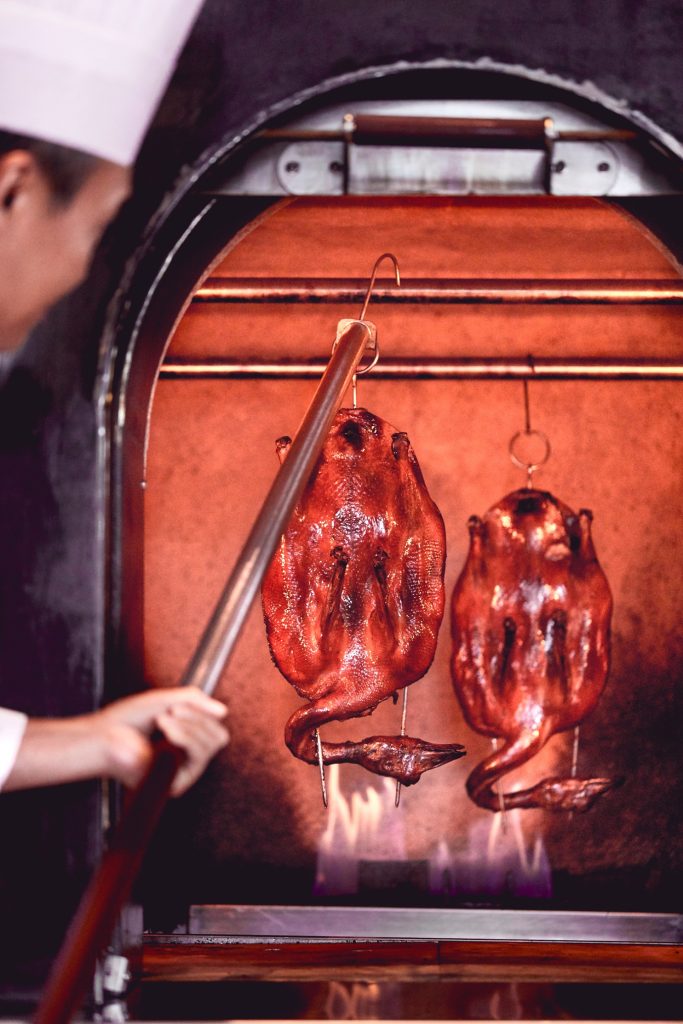 The big sharing bowls of the past have now given way to a different way of dining. Lau Ping Lui of Tin Lung Heen at The Ritz-Carlton Hong Kong presents his dishes in a more fine-dining expression. "The bones and shells from poultries and seafood will be thoughtfully removed," he says. "The dishes will be distributed individually, as the modern fine-dining way is more hygienic and elegant."
A third-generation chef born in Guangzhou, Lau carries the flame of traditional Cantonese fare. "I didn't know my grandfather very well so took inspiration from my father, who was a chef," he says. "I wasn't very studious as a child so I naturally became passionate about cooking because of him. At that time, my father was well known in the industry so I wanted to prove myself and make him proud."
Maintaining the traditional techniques of stir-frying and that inimitable wok hei, Lau modernises his dishes with new ingredients such as Wagyu beef, preparing traditional food with modernity. But some traditional ingredients are withstanding the test of time.
There is a romantic element to the eating of offal. Chinese hosts like to honour their guests with rare and wonderful ingredients – perhaps a vegetable that is only fleetingly in season, an expensive delicacy such as caterpillar fungus or an acclaimed speciality from a particular place.
"Cantonese cuisine is all about the freshness of ingredients; the second criteria is to have great condiments, otherwise, whichever cooking technique you use will not make it better"

Chan Yan Tak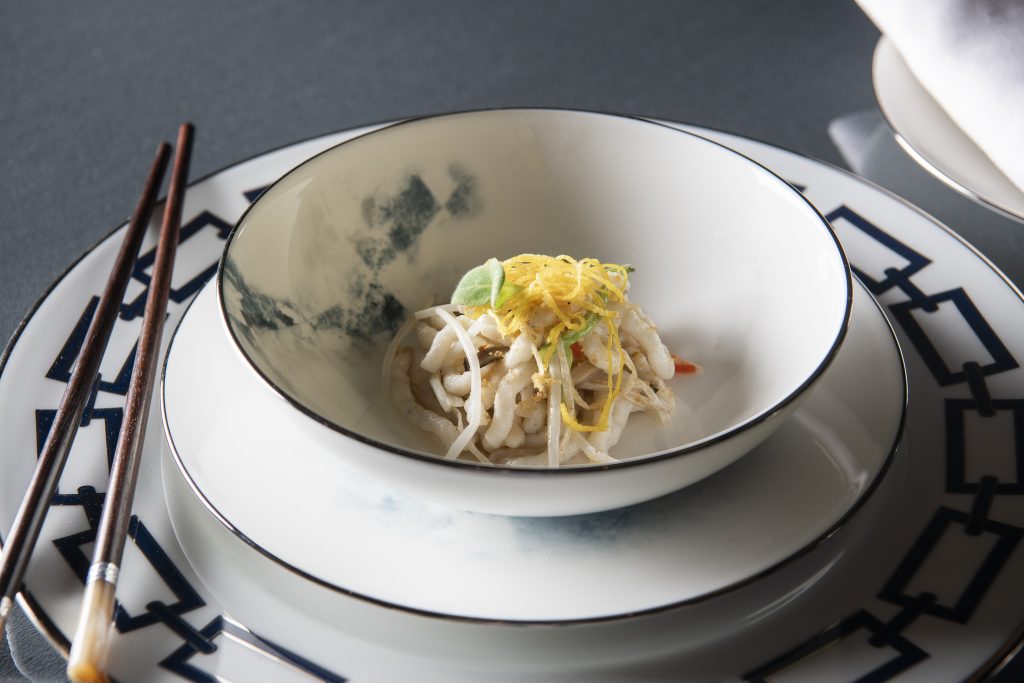 Celebrated chef Wong Wing Keung of Man Wah at the Mandarin Oriental, Hong Kong says his favourite food is "beef offal noodles", a simple offering that's all about texture. Pleasure is derived from the total sensory experience of eating, and "mouthfeel" is inseparable from aroma and taste, the profound pleasure in mouthfeel vastly extending the range of ingredients that can be eaten. There's no point in preparing a goose intestine or a fish maw if you don't enjoy their textures because they have no innate flavour. If you do enjoy texture, however, they are gastronomically thrilling.
Essentially, the more parts and the more unusual ingredients you eat, the greater the creative possibilities of cooking and eating. Skilled Chinese chefs will examine an ingredient on its own merits, identify its strengths and weaknesses, and use skill and accompanying ingredients to draw out the former and subdue the latter.
In recent years, Chef Wong has noticed a shift away from heavy, oily foods in favour of lighter, fresher flavours and has therefore reimagined his signature Guo Ja to cater to more modern palates. The dish is made of deep-fried broth-based custard that demands great skill in every step of its execution. "Sea urchin Guo Ja featuring chicken testicles was our signature dish," he says. "But with the reopening, we're giving it a vegetarian twist using Japanese matsutake mushrooms, egg yolks, cornflour and stock."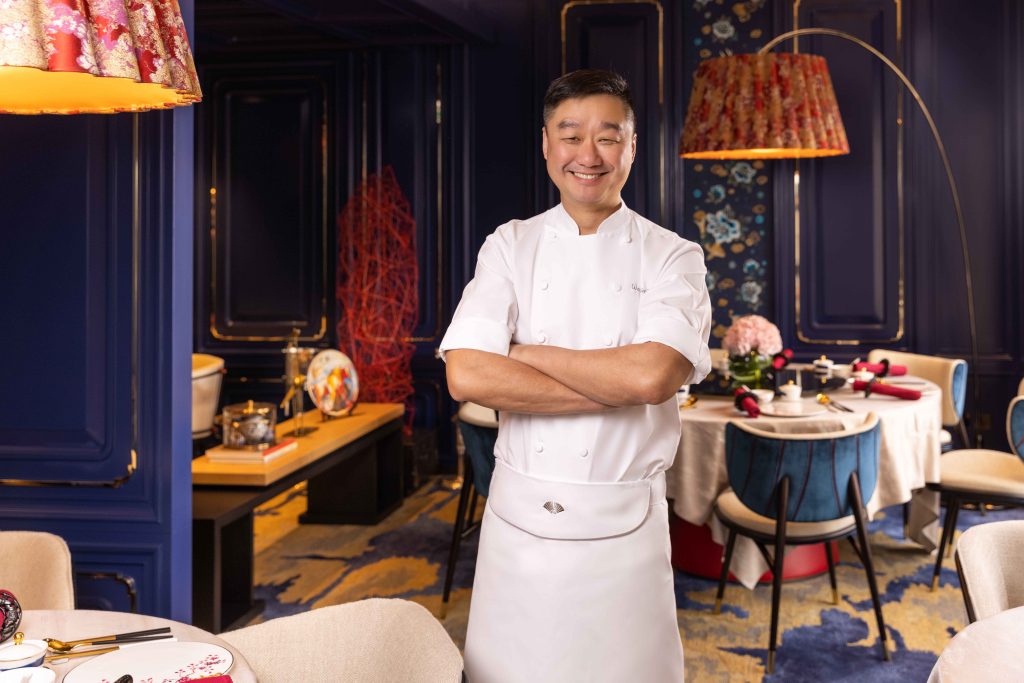 Fai Hung Leung, executive Chinese chef at the InterContinental Grand Stanford, cites health consciousness as the main reason traditional dishes – many of which are deep-fried and made using rich ingredients – are losing favour. "[Diners] won't eat them as often as they used to, even if they like them," he says. Despite this, Chef Lau's personal favourite food is "deep-fried foods that go well with whiskey".
It appears the advancement in health and safety procedures has put a stop to some of the most traditional methods, but chefs are adapting their techniques to keep traditional flavours alive. "The most traditional way of barbecuing is using charcoal, but the government does not issue licenses for that kind of cooking anymore," Chef Lau laments. "So we use gas instead to try and seal in the flavour."
It isn't all doom and gloom when it comes to modern techniques. "With the help of modern technology, I'm able to measure ingredients accurately, work with state-of-the- art appliances as well as improve the overall environment in the kitchen," Wong says. "A few examples include better ventilating facilities, reduction of noise in the kitchen, use of the electric scale and, most importantly, a lighter weight Chinese wok."
As the city struggles with an identity crisis, those restaurants still serving dishes that defined a generation are finding it pays to remain true when cooking up the old family favourites.
See also: Chef chats: Tinoq Russell Goh and Dylan Chan of Bibi & Baba