Harmony Ilunga on the past, present and future of Harmony HK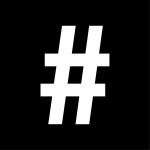 By: Alyanna Payos
November 6, 2020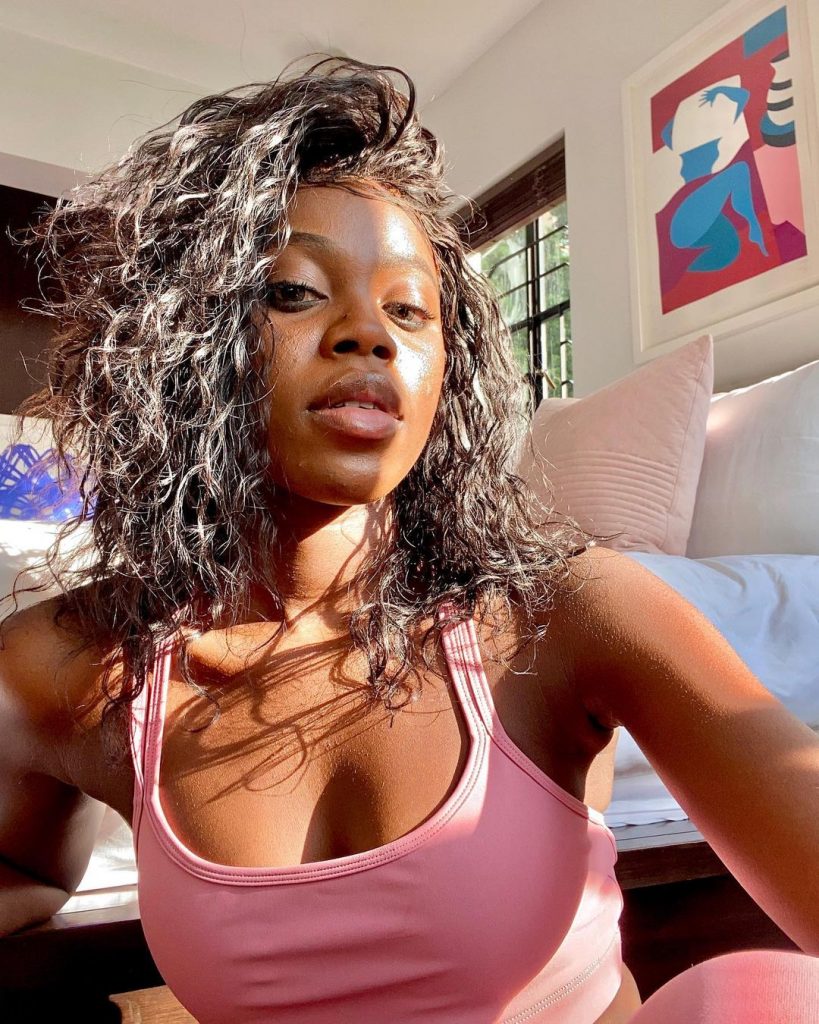 Harmony "Anne-Marie" Ilunga is a name you may have seen floating around social media in recent months. The Congolese entrepreneur, model, activist, #legend100 influencer and psychology student, is the founder of Harmony HK, a social enterprise committed to promoting diversity and inclusion in a city that's still learning. Born out of the silence surrounding refugee and minority talents in Hong Kong and as a result of experiencing racial prejudice as an aspiring model, Harmony HK began as a bi-annual fashion show only two years ago. It's since grown to become a name synonymous with its core values, and with the launch of their modelling agency earlier this year, they've been causing quite a positive stir in the industry.
Booked and busy with a capital "B", Harmony chats with us between a class and a business call about her absolutely hectic but purposeful life, what to expect from the Harmony Show Vol. 4, and the future of her namesake business.
(Bonus: Get to know a few of the faces of Harmony HK.)
Credit: @harmony_btd/Instagram
The Harmony fashion show Vol.4 is finally here! What can we expect?
This year our theme is "ONE". People come from a bunch of different backgrounds but we're all coming together on a unified platform. We also have five colours we're specifically focusing on: blue represents unity and peace, red is for energy and passion, green represents nature and the environment, yellow is optimism and idealism, and black is for sophistication and power.
But the show, this time… honey, not what I expected! We've got lots of different brands, and some local Hong Kong celebrities are coming as our VIP guests.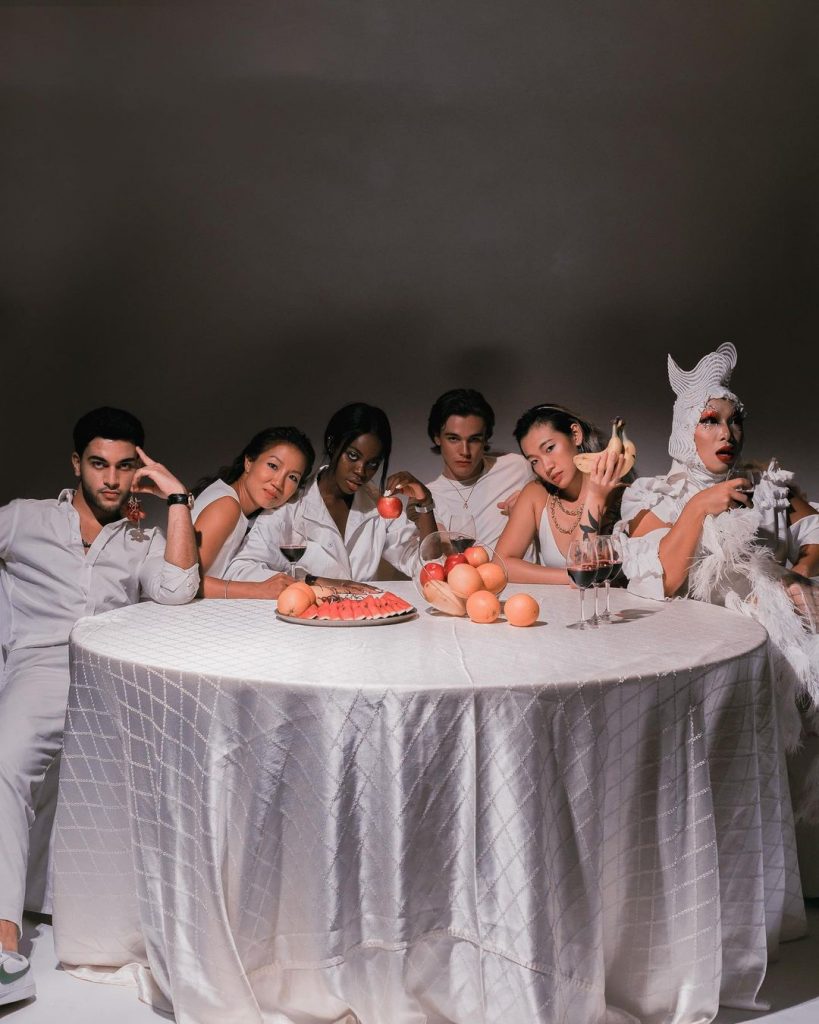 Harmony HK has grown into a modelling agency this year. Was this something you had always planned?
It was always in the back of my head, but it was about finding the right moment. When I started Harmony HK, I wasn't sure what I was doing but I knew what I wanted. And when you know what you want, you'll figure it out. I started by searching to find out how much diversity there was in the modelling industry and went through all the agencies in Hong Kong. At the time, there was just one that had two Black models – the rest of them had nothing.
They were completely East Asian, Eurasian, or tall blonde models. We had a consultant do some research too, and it was pretty much the same. When we were comparing [our findings] I thought, 'This is the moment'. After two and a half months of research, we decided to launch [the agency] immediately. We started with 15 models, and now we're at 30. It's crazy!
See also: 5 Southeast Asian models to follow on Instagram
What does it take to be a Harmony HK model?
We're not just looking for a "model", but someone who cares about society and wants to see change. I get DMs from people wanting to join my agency, but just because you message me, or you're an ethnic minority or Black, doesn't mean you can come and walk. We need to make sure your values align with ours. What do you stand for? What do you care about in this world? What are you passionate about? It's important that we ask [these things] because we want to have people who can have discussions.
Can you introduce us to some of the talent?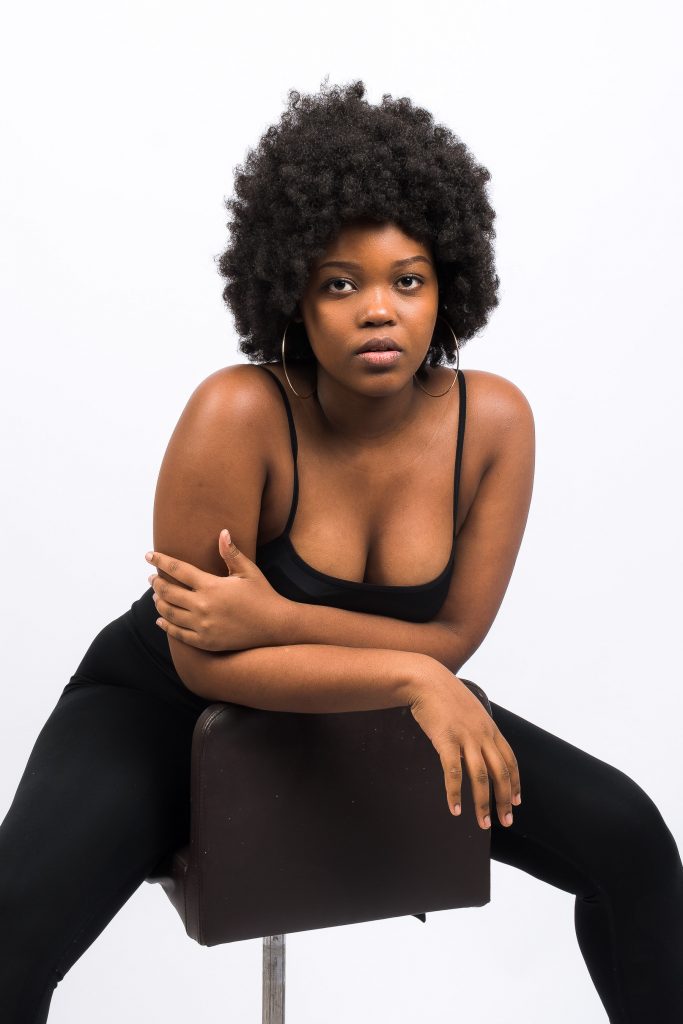 Huguette Brown
"I decided to become a model because I wanted to show those who think that they can't model because of their body shape [that they can]."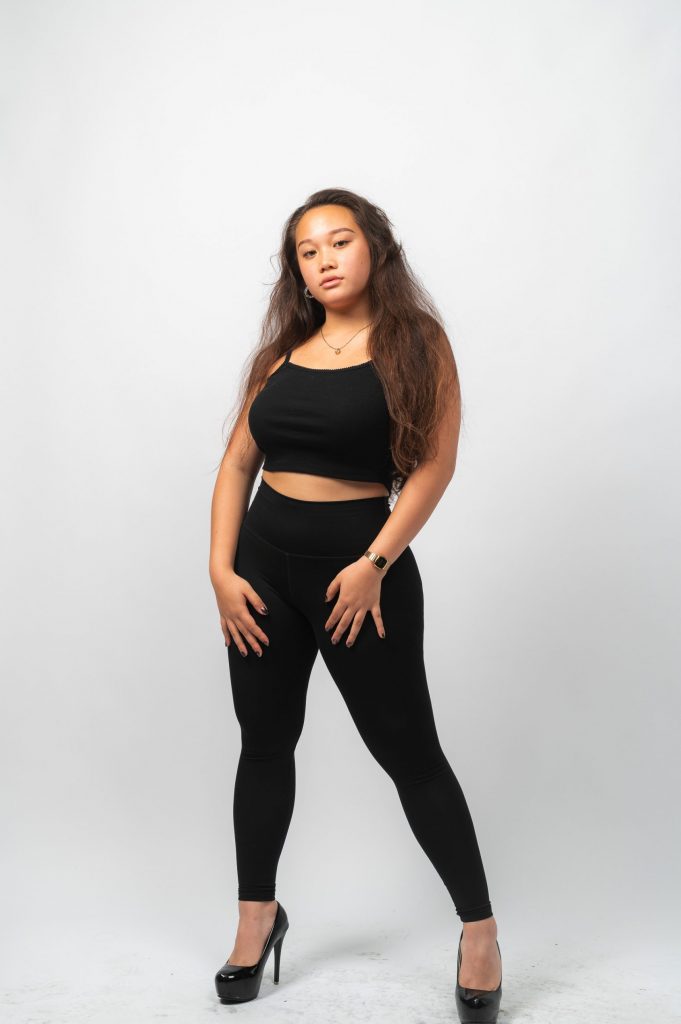 Jenny Suen Wai Shan
"My ex-boyfriend always used to body shame me, criticising my full-figure, comparing me to other girls and asking why I wouldn't lose weight to be beautiful. I took the pain, grew to love myself and continued to be persistent with modelling ever since."
Zack Khan
"I want to be viewed as a role model and inspiration for others. Especially the youngsters that share a similar background to myself."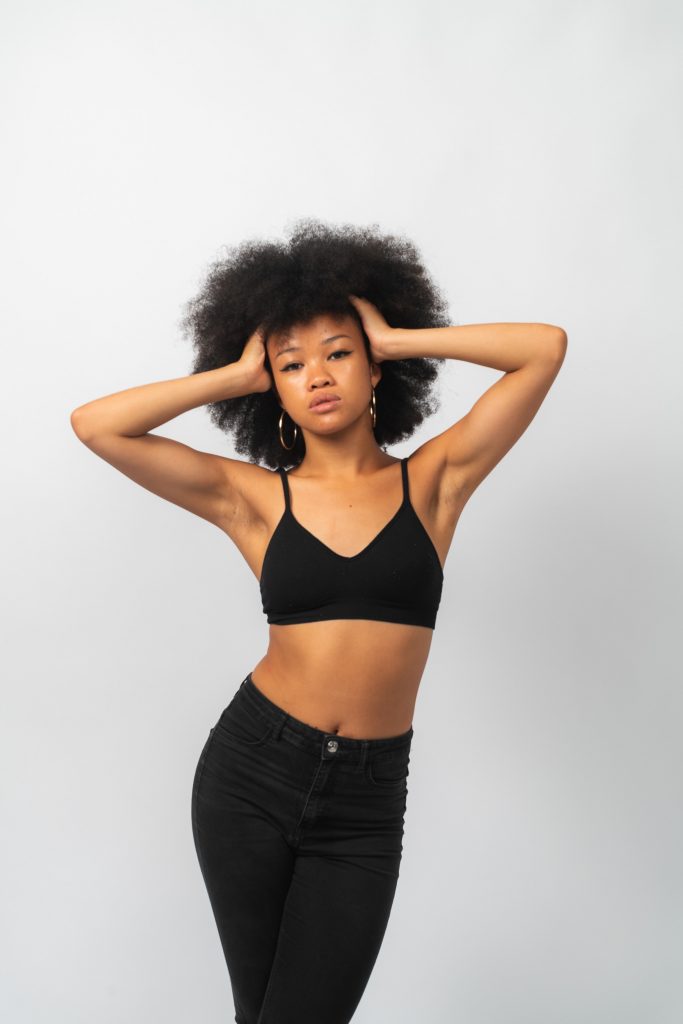 Photos: Courtesy of Harmony HK
When Harmony HK first began, you went down the route of a bi-annual fashion show. Why did you feel this was be the best way to accomplish Harmony HK's mission?
Most of the time, refugees are seen through a lens of pity. I'm not fighting against people, I'm trying to fight for a place to be, a sense of belonging. It really just goes back to activism. We have talented models, singers, dancers – I can say that all I want, but I want you to see it. The message spreads from there. Besides, in the world that we're living in, you have to approach certain topics in a creative, inspirational way because people are tired! We need to bring different things to the table. No matter where you're from, people love music and people love to have fun – and through that, we can all come together.
You started Harmony HK as a response to the lack of diversity, inclusion, and celebration of refugee and minority talents in Hong Kong. How much do you feel that the situation has improved since then?
Compared to when we first started, I can't say we've achieved that much, but there have been baby steps. One of the best things is just getting noticed. There was also the Black Lives Matter movement where everybody started hiring Black models. As somebody who knew what's been going on with modelling agencies in Hong Kong, I was a bit annoyed, but at least now there are brands that are more open to working with certain models.
It's still much easier for Black male models to get job offers compared to Black female models, but at least there's a conversation and people are talking. Sometimes I go to jobs and people are obsessed with my skin, or they go crazy about my hair. I'm just like, 'at least they're curious' instead of hearing 'I don't want her because she's Black.'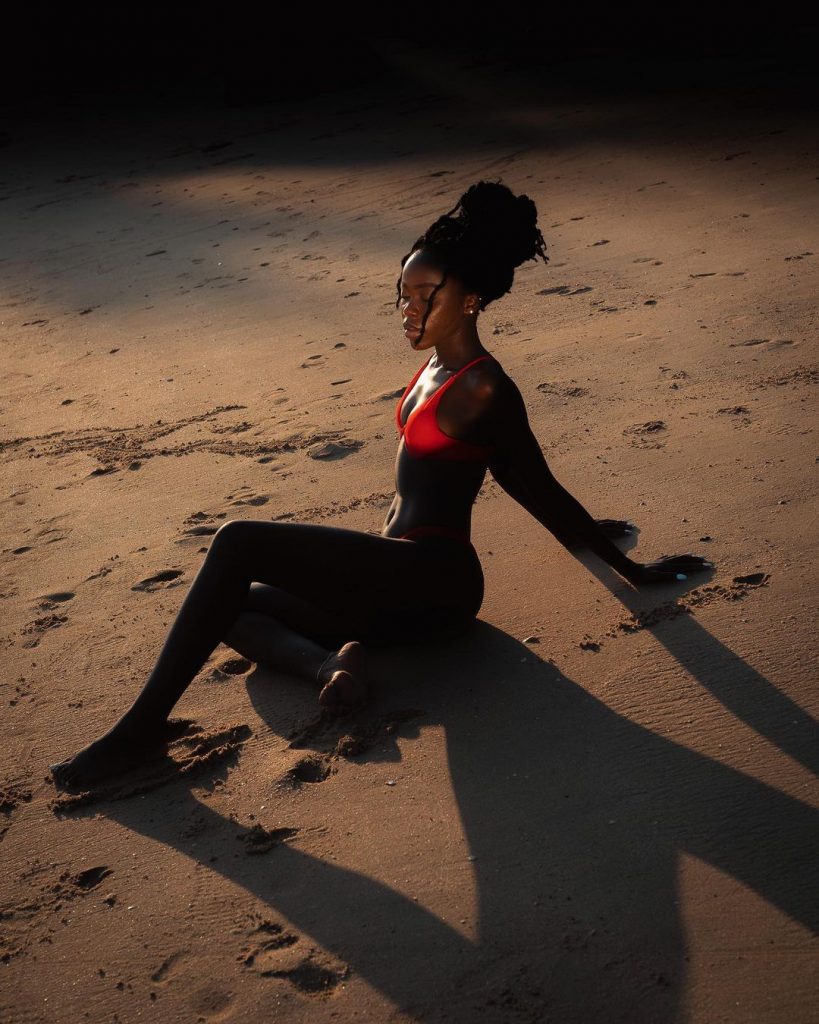 Who do you look up to in the fashion industry?
Rihanna! Her sense of fashion, the way she dresses – she just does her own thing. I love her music, her fashion and what she's doing for society. She's supporting women's rights, diversity and more – you've seen what she's done with her Savage Fenty shows.
Apart from being an entrepreneur and model, you're also a psychology student! What's it like balancing all three?
It's so crazy and to be honest with you, really hard. People think models are dumb and every time I hear, 'You're a model, you can't get a degree', I want to prove them wrong. One thing I've learned is time management. Now that there are online Zoom classes, I can wake up at six or seven instead of when I used to wake up at five!
How do you spend your free time?
I try to read or relax my brain by watching something funny. I used to watch a lot of The Office, but I also like really critical [think pieces].
How has Covid-19 affected your personal plans and Harmony HK?
While it does postpone things, I don't want to be a bitch about it because there are people who have it much worse. I've learned to adapt to these circumstances and make good use of it. Thanks to COVID, I've had time to research and propose new ideas with the team, like the agency! This year has been about learning for me, working on myself, and thinking about how I want to see Harmony HK expand.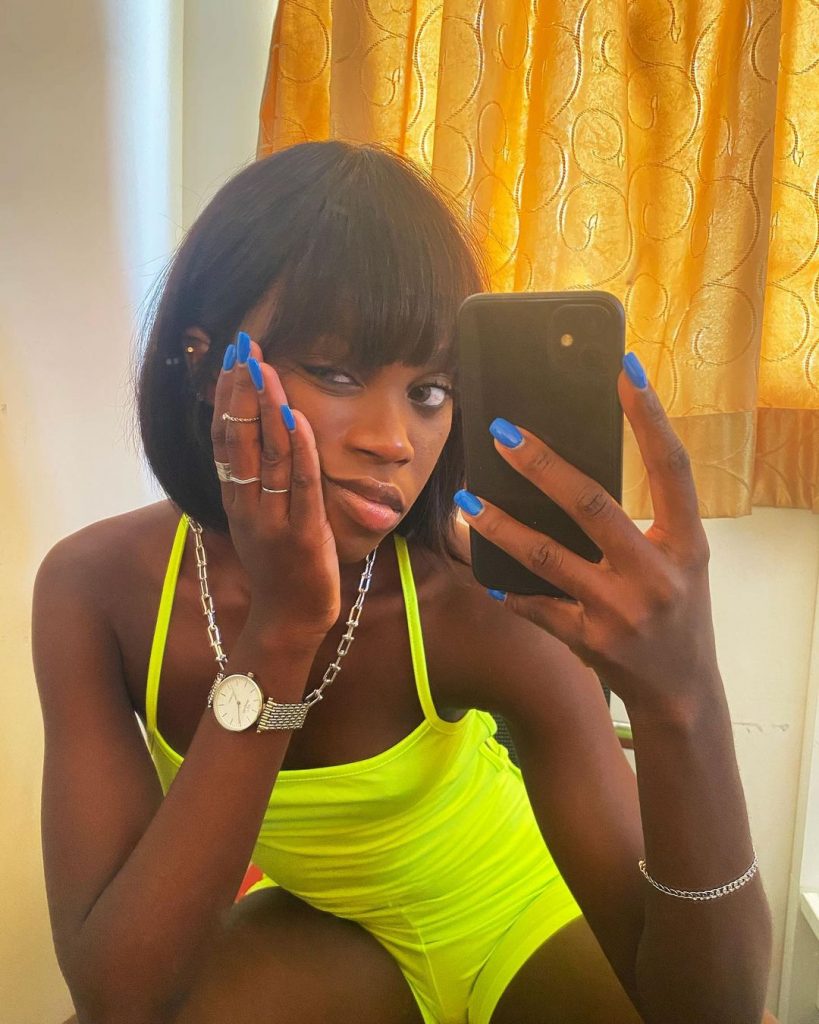 What are you looking forward to the most, post-pandemic?
Graduating! I want to do a Masters in Psychology but I might take a gap year to see how Harmony HK goes. We've had the modelling agency for about four months now and we're just starting out, but my goal is to reach out and make more partnerships through the agency so we can really start working. I'd like to expand it in Asia – Shanghai, Macao, Singapore, Tokyo.
Who or what would be Harmony HK's dream booking?
My dream goal, the point where I'd say 'I'm done', is if we ever had the chance to shoot with Fenty. That would be my biggest goal – to become an ambassador for Fenty – whether it's clothing or makeup.
See more: Q&A: Gloria Yu of Yunotmne on sustainability and greenwashing