#legendeats: Bluhouse chef Giovanni Galeota defines the authenticity in Italian cuisine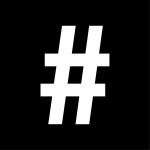 By: Stephenie Gee
August 16, 2022
Nothing evokes the good life like a beautiful plate of pasta and sweet ricotta-piped cannoli, and no one makes them better than Giovanni Galeota. The chef de cuisine of BluHouse speaks to Stephenie Gee about his one-of-a-kind concept and what defines authentic Italian cuisine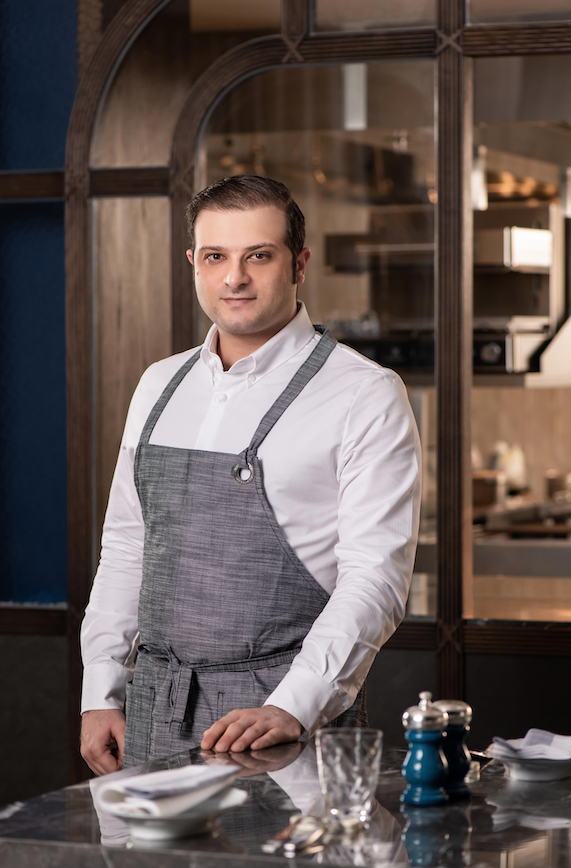 A city of hustle and bustle, Hong Kong is short on quiet places. Whereas one could once enjoy a peaceful stroll along the Avenue of Stars-adjacent stretch of Tsim Sha Tsui (at least since the demolition of the New World Centre just over a decade ago), with the opening of Victoria Dockside, which includes Rosewood Hong Kong and its 10 accompanying dining spots, the area has become a hotspot for aesthetes and foodies alike. And truly cementing the establishment's It list status is BluHouse, the latest gem in the luxury hotel chain's ever-growing F&B portfolio.
Also see: 5 art exhibitions to visit this August
Set to be another game-changer in the region, the Afroditi-inspired restaurant headed by chef de cuisine Giovanni Galeota feels cosy and familiar with a touch of refinement and grandeur. Floor-to-ceiling windows flood the interiors with natural light while offering stunning glimpses of the city's skyline. Mosaic floors, meanwhile, echo the Mediterranean countryside and white marble countertops add a touch of modernity and upscale polish.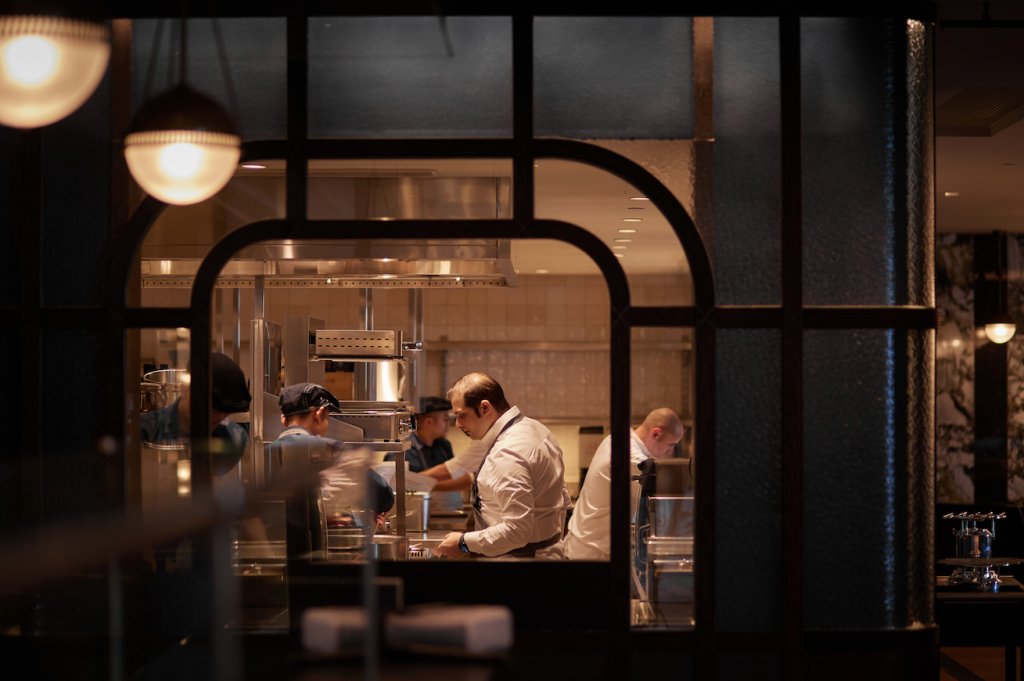 Just as compelling as BluHouse's rustic interior is its menu. "The concept is sharing plates, you know, like a gathering style," Galeota tells me as we sit in the sun-drenched private dining room. It's a full house on a late weekday afternoon and the plentiful staff are hustling each and every way to accommodate guests. "It's all about what I remember from my childhood. It's all traditional and comfort-style recipes that my mother and grandmother taught me."
Also see: #legendasks: how is "chicken omakase" different from other omakase?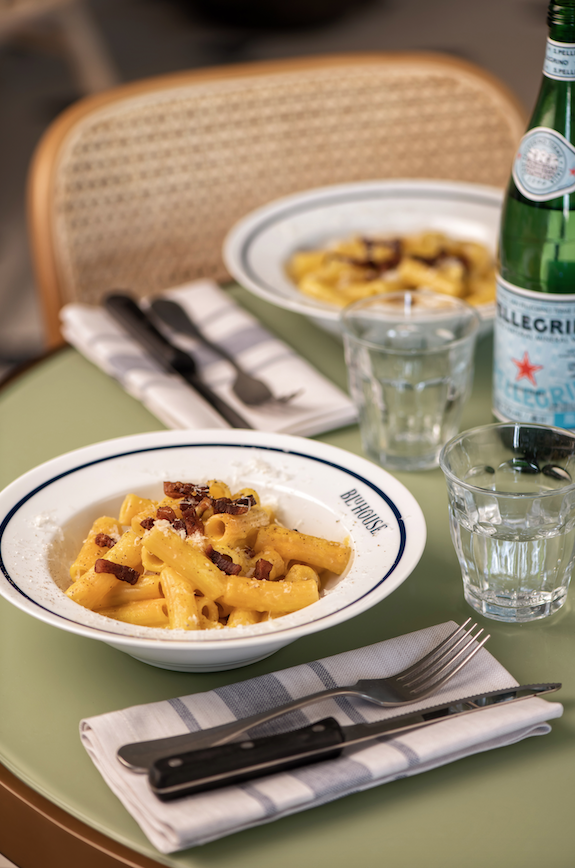 As enjoyable as elaborate, three-plus-hour tasting menu experiences, exquisite platings, and the aroma of expensive wines are, sometimes you just want something, and somewhere, more fuss-free and down-to-earth. Somewhere you can enjoy a hearty slice of Pomodoro pizza or some finger-licking-good supplì al Telefono (Roman-style tomato risotto rice balls) while sipping on bottomless clay pot negronis. Or, get excited over a classic rigatoni alla carbonara peppered with guanciale while your all-natural, gluten-free friend devours a free-range, antibiotic-free and no-growth-hormones pollo allo spiedo (rotisserie chicken).
Also see: Amanda Seyfried talks to Net-A-Porter on entering career-defining year
Laid-back and approachable – this is the ethos of BluHouse. Yet in a city where casual Italian ristorantes are of no shortage (there's JIA Group's Ramato, Aqua Restaurant Group's Cantina, Cotton Tree Pizzeria at The Murray, to name a few), what's novel is BluHouse's concept of two-in-one. Tucked away at the end of the main dining space behind the deep grey curtains is a new world of Italian dining culture dubbed The Dining Room by BluHouse. An oasis of refinement and sophistication, the intimate 70-seat eatery with crisp, white tablecloths, dazzling crystal lights and vibrant artworks boasts elevated – not fine-dining – Italian fare.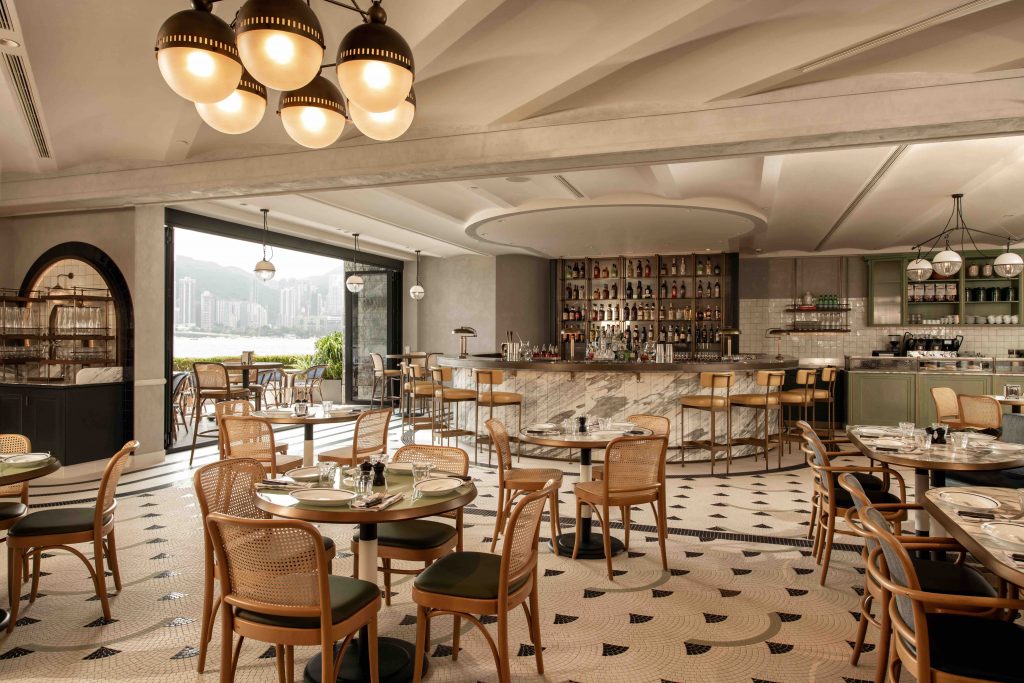 "It's not difficult to understand, just more curated and careful," Galeota explains of the dishes served in The Dining Room. Take the antipasti, for instance. Rather than finding roasted artichokes in extra virgin olive oil or marinated mixed olives served in earthenware dishes as you might at BluHouse, Galeota makes Piedmont milk-fed veal tartare and stuffed baby bell peppers with burrata cheese and black truffle. Presentation-wise, it's classic white plates with artful plating, though, he emphasises, don't expect tedious French toothpick plating. And though there's no pizza to share, there is a seafood casserole and 1.3kg 30-day dry-aged Scottona T-bone with traditional Tuscan anchovy dip for diners to choose from.
Also see: 5 brands celebrating Chinese Valentine's Day in vibrant ways
As for what else characterises The Dining Room, the chef says: "We really looked to enhance the flavours and memories of the dishes, so we elaborated different cooking techniques and methods. Techniques that I saw when I was touring the world – in Spain, in Morocco. Trying to combine the cooking timing, balancing the sauce and mixing all the ingredients together on one plate. The suggestion is that you have to finish your plate in order to understand everything."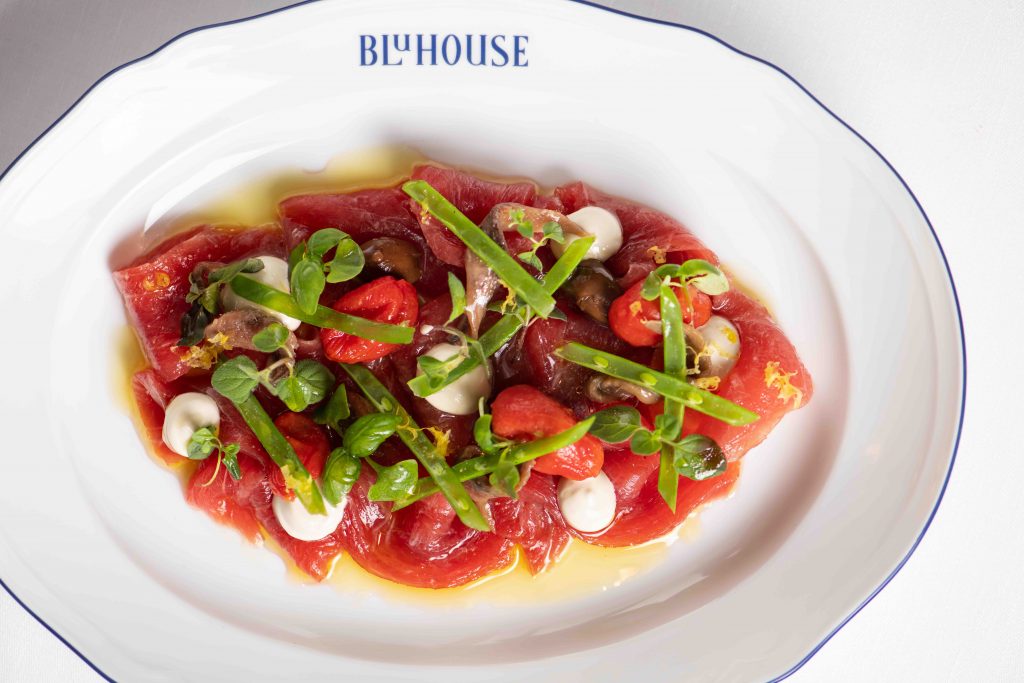 No matter which dining space – casual or elevated – you decide to hit up, "authentic" Italian food is what the Casa Don Alfonso alum seeks to deliver. It's a tricky word that seems to say something but rarely delivers, especially in food, with it being used to the point of near meaninglessness. After all, in a society increasingly shaped by multicultural influences, what constitutes being "authentic"? Galeota, who began his culinary journey at the impressionable age of 14 while growing up in the southern Italian city of Naples and then took time exploring his country's different flavours and regional take on dishes, knows exactly what it means: simplicity.
"For me, authentic Italian food is using seasonal products, not meshing cultures and not mixing too many ingredients together," he says with conviction. "We use a maximum of three ingredients in a dish, and that's already enough to give flavour and colour. It's not complicated at all. Italian cuisine is just easy and simple. But tasty!"
Also see: 5 things to know about "Run On" actress Shin Se-kyung
Respecting familiar, traditional recipes doesn't mean replicating them. Dreamed up over nearly four months of experimenting, tasting and refining, the BluHouse menu reimagines the flavours of a classic Italian table with Galeota's own twist. "I still only use the old, ancient recipes that I hold in my memory, but I try to put it in a new way," he says. "Like the Sardinian-style baby pig – I take the pork, cook it, roast it and after, choose the best parts and fry it. I'm using just the same simple and traditional recipe but I elevate it by pairing it with a different sauce, which is made with mustard seeds so it's a little bit spicy and a little bit hot, and that helps to balance the fattiness of the plate."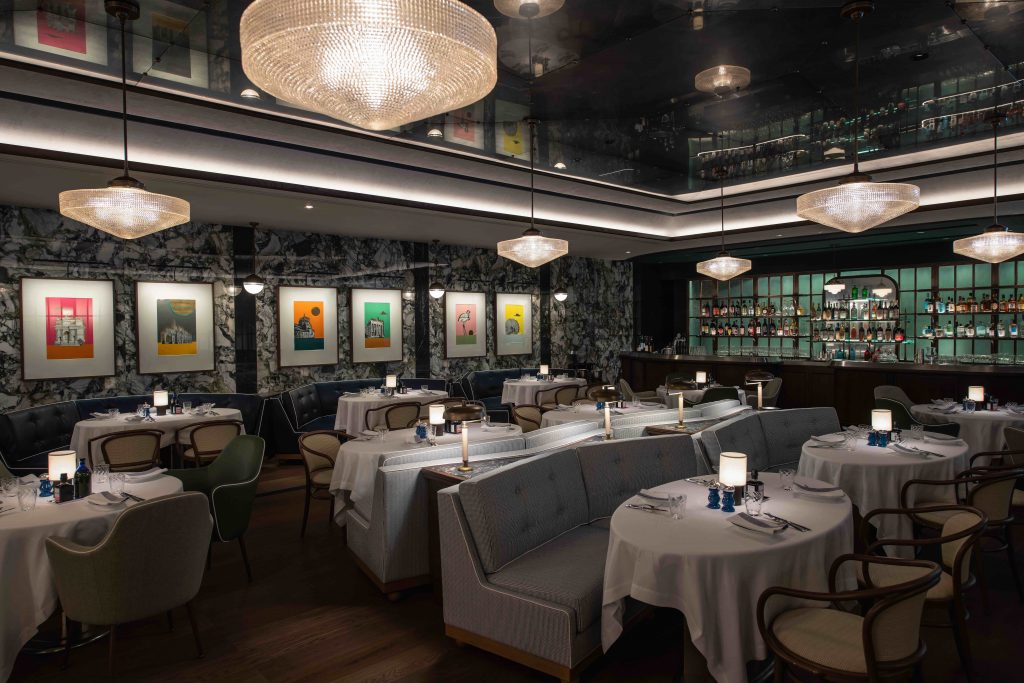 While the much-lauded Rosewood and the burgeoning Italian dining scene in Hong Kong were most definitely instrumental in defining the success of BluHouse, the chef's efforts to understand the local palate played no small part. For some Hongkongers, as Galeota observed, al dente implies undercooked. Not so much overcooked to become mushy, but the Hong Kong palate, for the most part, prefers pasta cooked on the softer side of the spectrum – think wonton noodles or flat rice noodle soup. "Some guests like the al dente, some guests don't like the al dente. This is a big challenge," he says.
A one-and-done interaction isn't what he's looking for, though. The next step is educating the local crowd. "I'm trying to teach my guests to eat pasta, not really al dente, but at least with the feeling of the grain inside when you bite," explains Galeota. "Because when you overcook the pasta, you don't feel anything because you lose all the gluten and starch. Then it'll just taste like nothing. You lose the taste of the pasta. You don't have to eat al dente like the Italian style, but I want them to feel the difference between the good pasta."
Also see: Apartment O: enters Hong Kong's luxury serviced apartments arena
Still, however different the standards may be in terms of acceptability to Italian flavours, Galeota's not looking to localise anytime soon – or ever. But as the saying goes, one small step at a time. While he's not going to sacrifice authenticity for the sake of business, he will take into consideration the geographic reality and preferences of his guests. "I'm not going to adjust to the Hong Kong taste, but I will try to do more of what the Hong Kong people love," he says. "After all, we are in this market so I will try to understand the Hong Kong people and try to match Italian food with this Hong Kong concept." For example, more healthy salad choices ("We added three more," he notes), a bigger main course and a wider – might I add, dizzying – selection of desserts.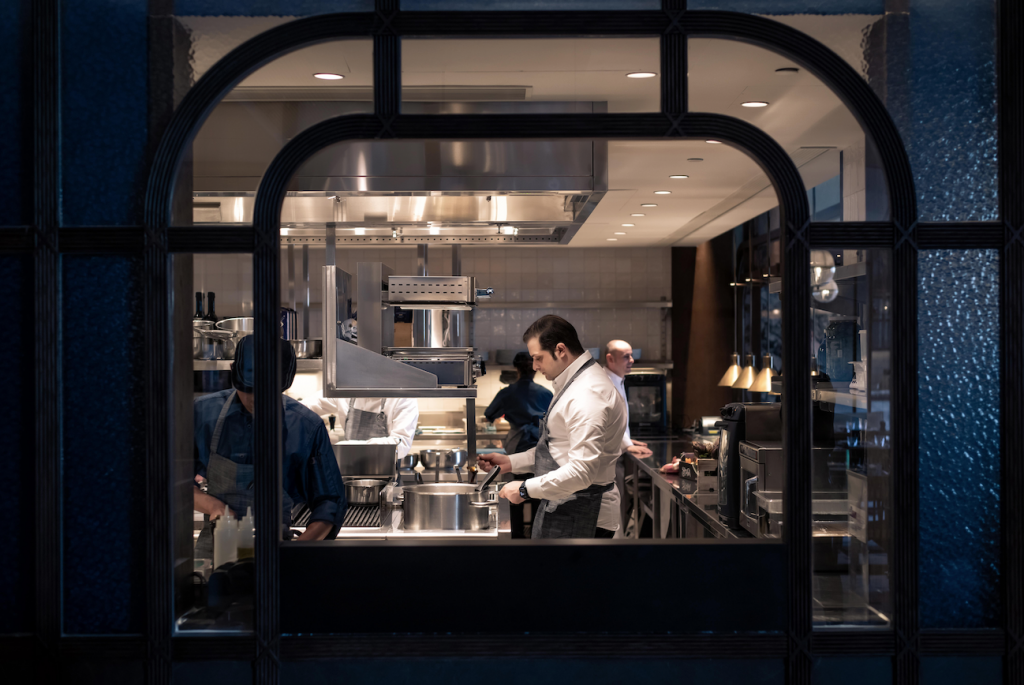 Like any good chef, Galeota cooks in rhythm with the seasons, and so, naturally, this means a constantly changing menu. "Different seasons have different products that are good, especially for vegetables and fish. Like, for sea urchin – the season now is no good, but in winter, it's good," he explains. "We're just seeing what's in season, and then we're going to change and update the menu, for sure."
No matter how ever-changing the BluHouse landscape may be, two things that are here to stay are good food and good vibes. After all, Galeota is a chef on a mission: "I want everyone to know this is the best Italian restaurant!"