21 underground artists to watch in 2019
January 9, 2019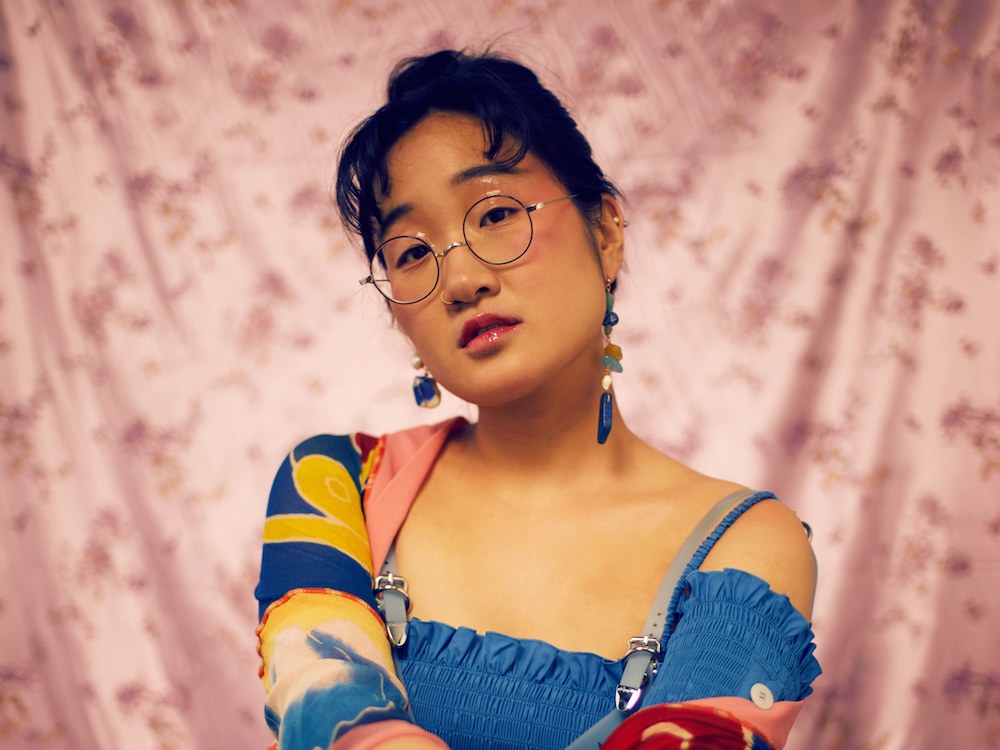 While 2018 served us some of the greatest music of the decade, it's time for us to say "thank you, next." Now that 2019 is here, we are very excited for what the music scene has in store for us in the next 12 months. So, let's start this year off fresh with some banging tunes, shall we?
We selected 21 artists that you'll definitely want to keep an eye on in 2019 and a song recommendation for each one that we know you'll most certainly want to add to your playlists. So when someone asks you about one of these artists, don't forget to tell them where you heard it first!
Roy Blair (Alternative/Indie)
The 22-year-old Californian boy gained popularity after working with BROCKHAMPTON's Kevin Abstract as his backup vocalist. With his bold and unique music style, he definitely ticks all the boxes for what an up and coming indie musician should be.
Tierra Whack (R&B/Hip Hop)
Our 2018 was blessed with Tierra's debut release "Whack World" – an album with 15 tracks that are ALL exactly one minute. Here's to more 'whacky' tunes in 2019.
Clairo (Lo-Fi/Electro-pop)
If you haven't heard of Clairo or her music, you've seriously been missing out. The 20-year-old blew up after releasing a homemade music video for her song "Pretty Girl". She's all the chill vibes you need for one of those lazy days at home.
Yaeji (House/Trap)
I swear I've only listened to "raingurl" twice and I already have the line "make it rain gurl, make it rain" stuck in my head all day. The Brooklyn-based artist's quiet and almost creepy vocals combined with the futuristic beats in her songs will probably make you feel like an animated video game character.
Baro (Hip Hop)
Baro is serving us sexy hip hop beats. Light up some candles, put his songs on, and enjoy a chill night with your loved one.
Genesis Owusu (Hip Hop/Rap)
Get familiar with Aussie rapper Genesis Owusu before he finds his way to the very top. Instead of rapping about love like most other rappers do, he raps about female empowerment and his journey of finding himself.
Dijon (R&B/Soul)
Dijon's romantic and hypnotic lyrics will definitely put you in a mood where you'll recall all the great memories you had with an ex- lover that you never had.
Shrimp (Hip Hop/Rap)
I'm so grateful that one of Shrimp's songs found its way to my "Discover Weekly" playlist one day, so a massive shout-out to Spotify. His dark and melancholic tunes kind of remind me of Lil Peep's, so if you vibe with his music, keep an eye out for Shrimp this year and get yourself prepared for those sad boi hours.
Flipp Dinero (Hip Hop/Rap)
One of Flipp Dinero's most recent tracks "Leave Me Alone" has been streaming everywhere, and it only leaves us dying for more of his bigger releases ahead.
Sunset Rollercoaster (Indie/Rock)
My greatest discovery in 2018 is hands down the song "My Jinji" by Taiwanese band Sunset Rollercoaster. It's still the closest thing I could find to Tame Impala's heavenly tunes. If you haven't listened to the song, seriously go play right now! The psychedelic instrumentals will bring you to a whole different universe – thank me later.
Easy Life (Indie/Soul)
The British band's debut mixtape that was released last year has already won the hearts and ears of many. To say the least, we are beyond excited to see what's coming their way in 2019.
HEX (Rap/R&B)
Pegged by many as "the UK's answer to Post Malone", HEX is undeniably the new force of rap and R&B. He's been releasing singles here and there in the past two years, so let's hope there's a full-length album coming soon.
Lexie Liu (Hip Hop/Rap)
Here's to another 88rising star in the making. We're not only obsessed with her new music, but we're also very much obsessed with her style and aesthetics. It's a proud Asian moment if you ask me.
Rosalía (Alternative/R&B)
She is a queen who is starting to blow up in the Latin music scene, and one thing that's for sure is that it won't take long for you to be hearing her addictive tunes everywhere you go.
Christian Leave (Pop/Indie)
Thank Youtube and Vine for this one. Christian gained popularity when he started creating comedy content on Youtube and Vine at the age of 14. Now that he is a bit older and more mature, he's been putting out music that definitely doesn't disappoint.
Ravyn Lenae (Neo Soul)
Ravyn Lenae's soul-inspired vocals will make you want to dance and move your hips. Add her songs to your playlist and you'll be all set for your upcoming sleepover dates with your best friends.
Choker (Alternative)
I can't possibly stress enough how much everyone needs to listen to Choker's music. If you're a fan of sudden beat switches and angelic vocals, please just take my advice.
Ryan Beatty (Pop)
After hearing Ryan Beatty's vocals in the song "Lights On" by Tyler, the Creator, I couldn't help but start digging into his solo tunes. As he is very open about his queer identity, he sings about his sexuality and everything surrounding it, which is one of the reasons why you should love him even more.
Coi Leray (Hip Hop/Rap)
Of course I can't forget to add Coi Leray to this list, especially after I've been blasting 'Huddy' non-stop for the past couple of weeks.
Pizzagirl (Indie/Electro-pop)
If you're someone who loves some quirkiness and 80's-inspired tunes, you'll probably fall in love with Pizzagirl's music real quick. Not to mention that all of his music is produced and released from the comfort of his own bedroom! 
Slowthai (Hip Hop/Rap)
The Northampton born rapper creates music that bites hard. Through his tunes, he speaks out for a generation of kids who've found themselves born into unsettled times where they've been ignored for too long. Come on, I'm sure we can all kind of relate to that.