A beginner's guide to CBD products in Hong Kong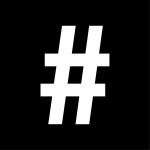 By: #legend
January 18, 2021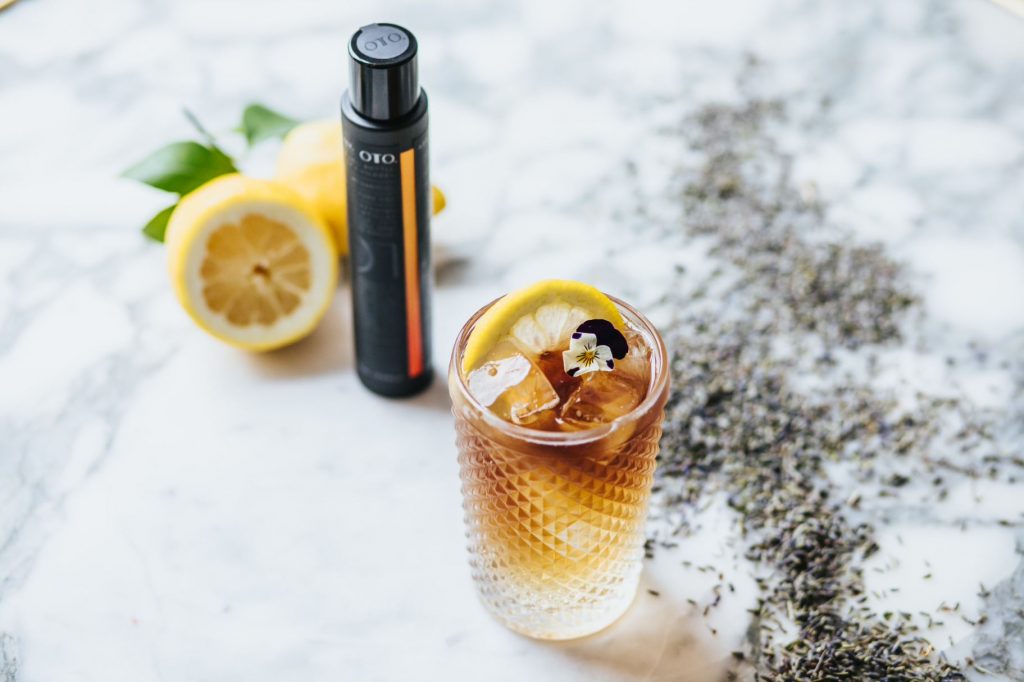 These days you might find it in your morning coffee, your daily supplements, your bath salts and facial serums, your craft beer and chocolate bars, even your dog treats, hand sanitiser and, ahem, your tampons.
Cannabidiol – or CBD as it's more commonly known – has quickly become the lifestyle ingredient du jour, credited with everything from regulating moods and alleviating pain to enhancing concentration and promoting a good night's sleep. But what exactly is CBD, how does it work and is it even legal?
What exactly is CBD?
For starters, CBD is a naturally occurring compound found in the cannabis plant. Unlike tetrahydrocannabinol, otherwise known as THC, it is devoid of psychoactive activity. Instead, it acts on the body's endocannabinoid system (ECS), which is a complex cellsignalling system that regulates a wide range of functions including appetite, digestion, mood and muscle formation.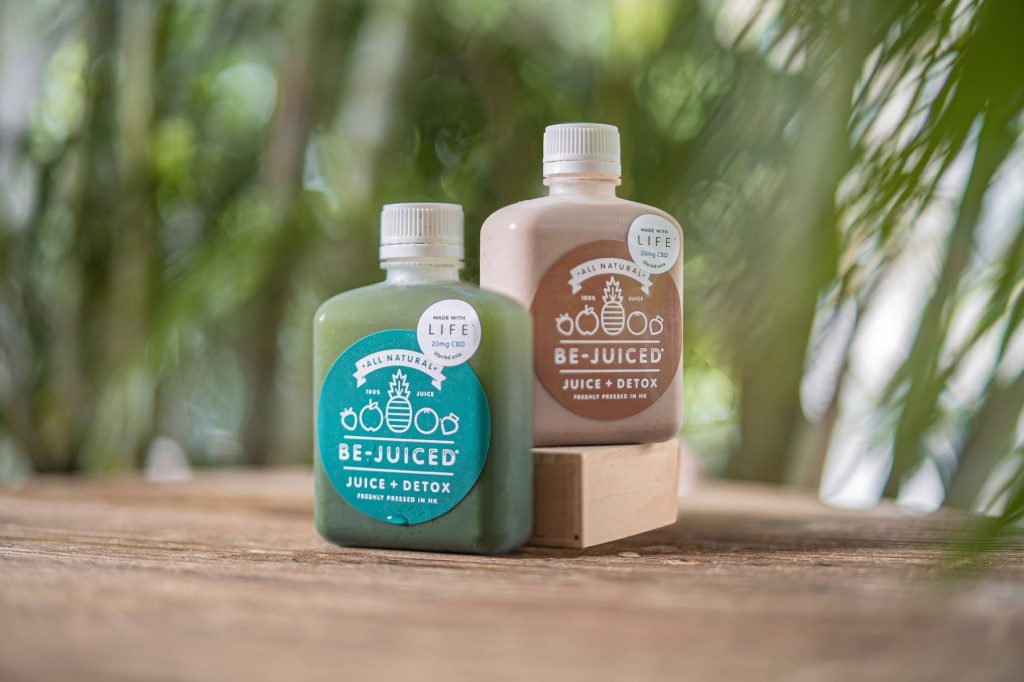 "Since we started tracking [in 2018] there's been an explosion," Bethany Gomez, director of research for the Brightfield Group, told Rolling Stone. "It's being used for everything you can think of — sports, triathlons. People want to buy it for their grandma, for arthritis. Women get it for PMS and endometriosis — common things that people have been using over-the-counter medications [to treat]."
See also: Where to try CBD coffee in Hong Kong
Is it legal?
While some countries – and most states in the US – allow the sale of CBD products that contain traces of THC (identified as "full spectrum"), Hong Kong considers THC to be a controlled substance that falls under the Dangerous Drugs Ordinance. Therefore any CBD products sold or purchased in Hong Kong must contain zero THC (otherwise known as "broad spectrum"). So far, it seems, that hasn't been much of a hindrance.
"When we first started selling our consumer products in late January [of 2020], we were wondering how to talk about CBD in Hong Kong," says Brenda Chan, business development director of Altum, which distributes CBD products in Asia-Pacific through its own consumer brands as well as strategic partnerships. "No one really knew about it and there were so many misconceptions. But in the past few months, CBD is everywhere! Even some of the big brands that we thought would be quite conservative are picking it up."
Indeed, not only has Altum partnered with a wide range of local businesses such as Be-Juiced, CitySuper and Elephant Grounds, but other major retailers are now introducing popular overseas CBD brands while others are entering the market via their own online and social-media platforms. But where to even start?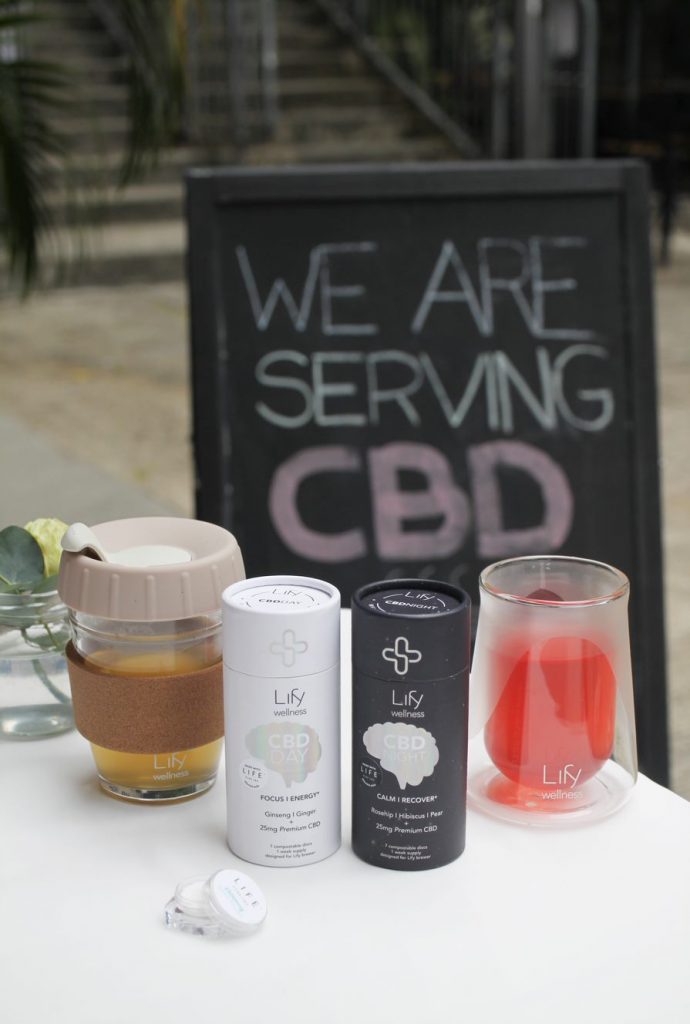 CBD's many uses
Altum, whose ventures include Asia's first CBD concept store and café in Sheung Wan, has seen particular interest in its organic CBD oils, which can be taken before bed to promote balance within the body that in turn leads to healthy sleeping patterns. "We didn't realise sleep was such a big issue," Chan says. "Especially after we opened Found, the majority of people were coming in to find something natural to help them sleep."
Besides oils, which are designed to be held under the tongue for 30 to 60 seconds before swallowing, Found offers softgels with the addition of 1mg melatonin and, most recently, a CBD-infused herbal tea blend in collaboration with Lify Wellness. The world's first "smart wellness beverage ecosystem" launched a day and night blend, each with 25mg CBD, as a more approachable format for new CBD users. Other brands such as OTO have gone a step further to introduce everything from a CBD eye cream to pillow mists and roll-on essential oils in an effort to cure insomnia.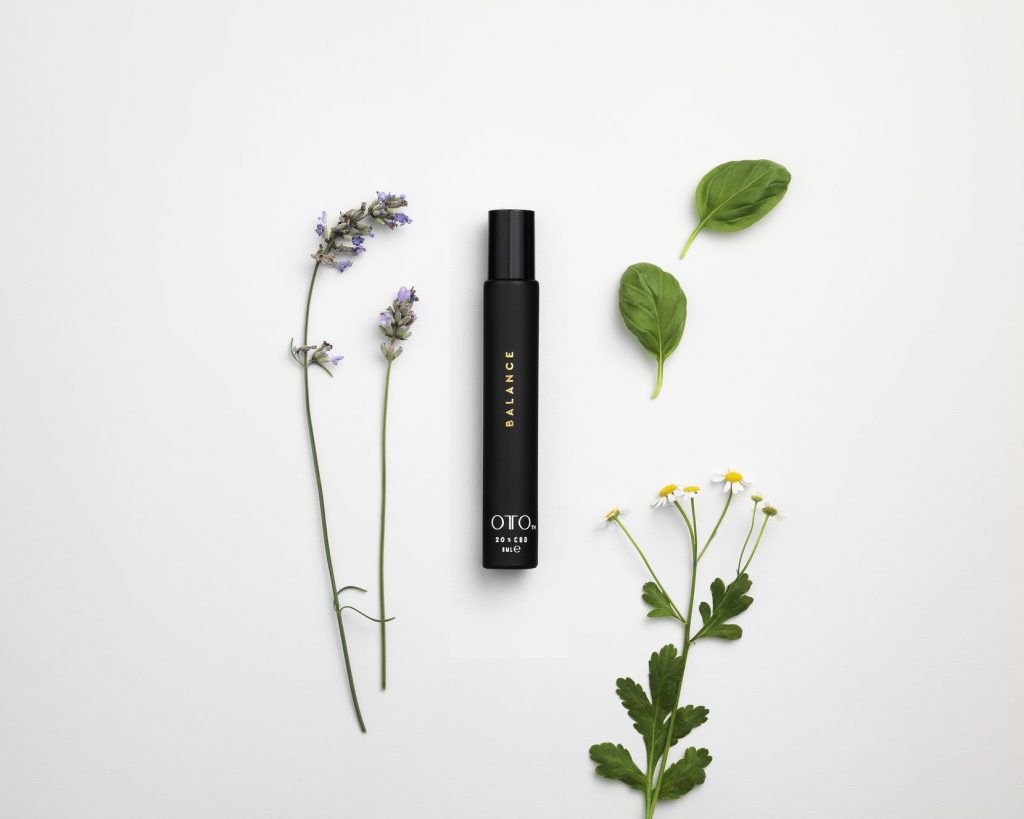 "Generally speaking there's a camp of people who use CBD to regulate their sleep, so they might take a night tincture which is basically a no-frills way of getting it into their system as directly as possible," says Benjamin Watson, Altum's marketing manager. "And then you have people who start using it for more lifestyle purposes."
CBD in skincare
One such purpose, and one of the market's fastest-growing sectors, is skincare. The combination of CBD's inherent antiinflammatory properties and other targeted treatments for redness, irritation, and aches and pains has led to a profusion of serums, oils, balms, creams, and other bath and body products.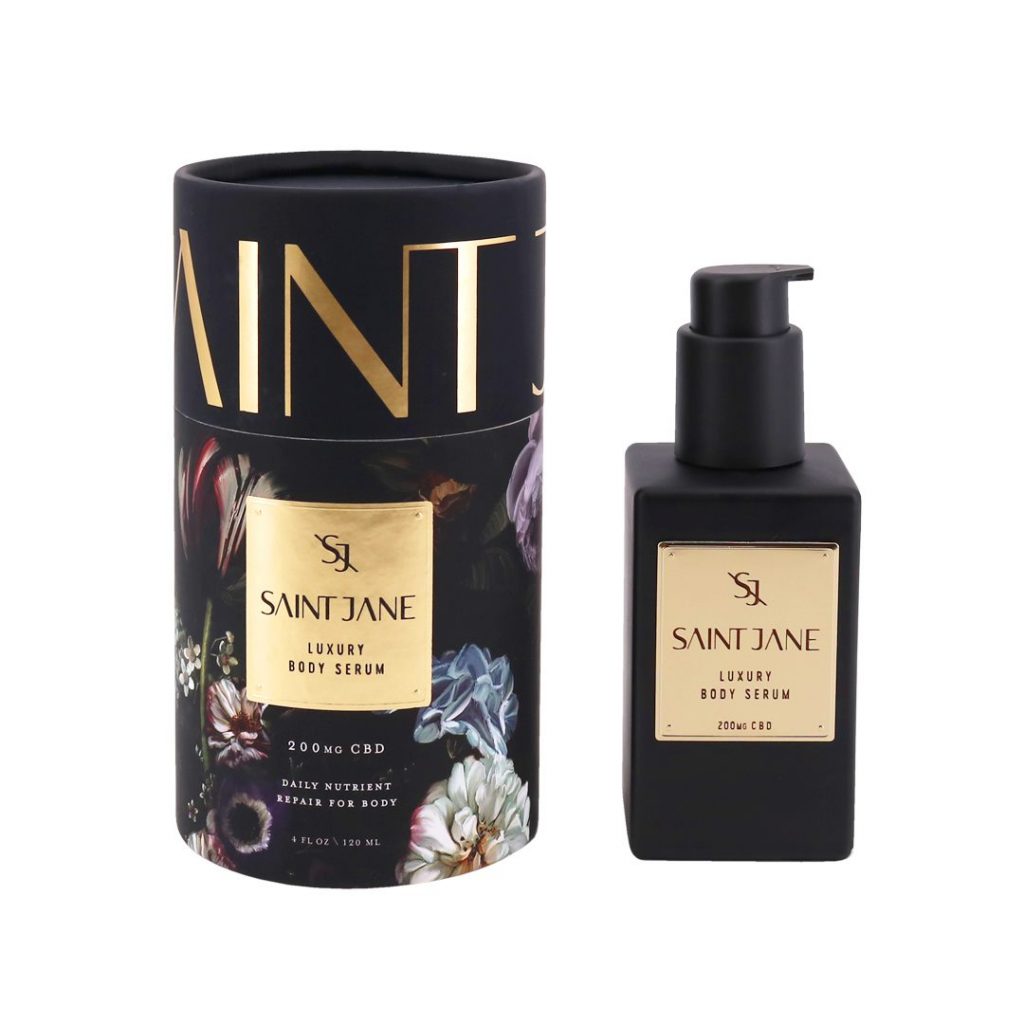 Joyce Beauty was among the first to introduce Hong Kong customers to CBD skincare with Saint Jane's luxury serums and brightening C-Drops, natureofthings' indulgent body balm and floral bath as well as a range of tinctures from Treaty. Originally intended as a limited-time promotion last summer, the products sold so well that Joyce Beauty has kept them on shelves.
See also: CBD beauty products launch at JOYCE Beauty
Lane Crawford also followed suit with its own CBD selection, including the world's first EWG-certified CBD skincare brand. Prima, whose products include facial oils, body butters, recovery rubs and mineral soaks, follows a strict sourcing protocol and maintains a list of more 2,800 banned ingredients to ensure its offerings are 100% clean.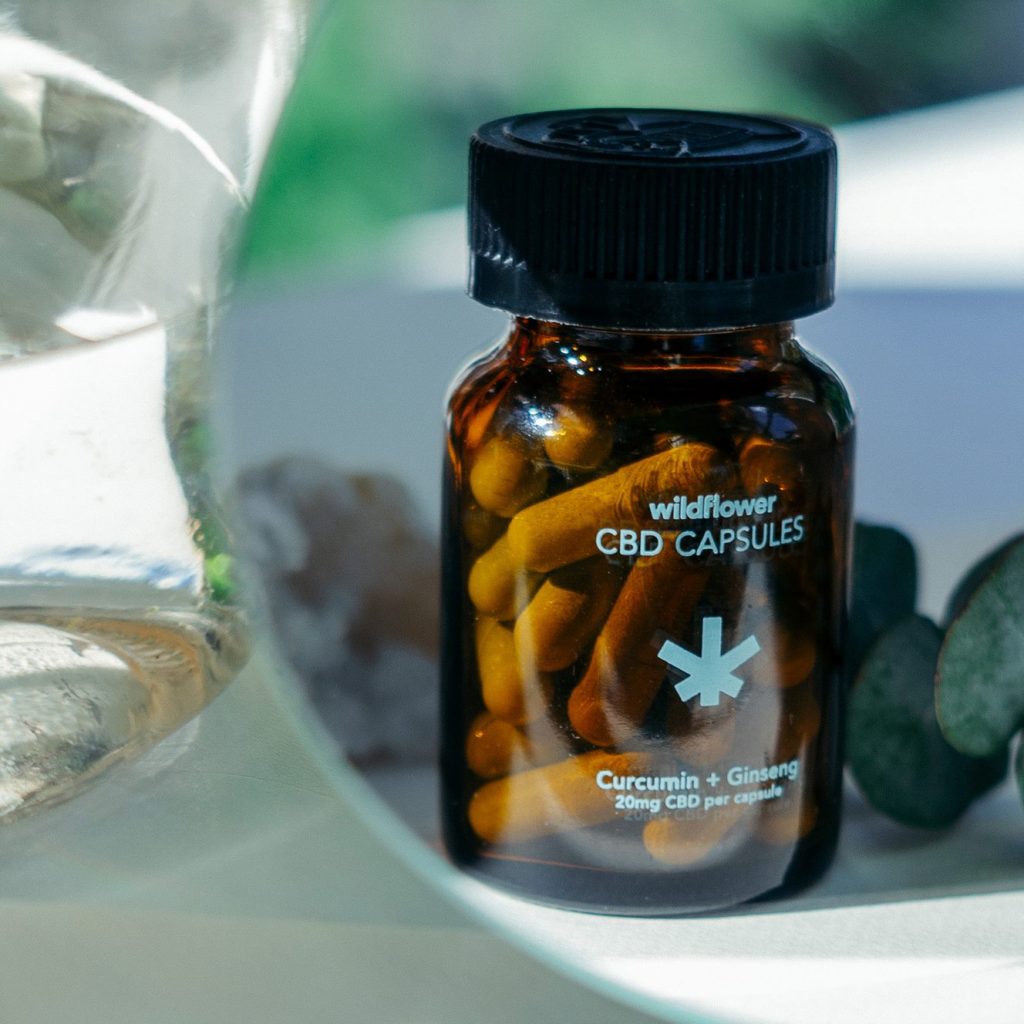 Alternative CBD products
Also available at Lane Crawford are Wildflower (offering a wide range of capsules, vaporisers and topical treatments) and Daye tampons (each with 100mg CBD to deliver localised relief for period pain), as well as ingestibles like Beauty Bar Chocolate (one sugar-, dairy- and gluten-free formula contains 50mg CBD to promote calm) and Mr. Moxey's Mints (with 5mg CBD each for microdosing throughout the day).
In fact, there are as many ways to incorporate CBD into your lifestyle as there activities to fill it with. There are oils and tinctures to help you study, gummies and juices to ease your anxiety, balms and bath soaks to enhance your workouts and prevent sore muscles. There are even products designed specifically for ageing pets and yoga studios that offer oils, patches and edibles to help you get deeper into your Downward Dog.
See also: From bacon to CBD: 7 gourmet chocolate bars to try in Hong Kong
But, as Altum's Watson insists, the fact remains that CBD is no magic pill. "If someone thinks it's going to be some overwhelming, life-changing thing as soon as they take CBD for the first time, that's not it. It's about integrating it into a broader wellness routine and knowing where your CBD is from, knowing that it's from a reputable company, sourced responsibly," he says.
"You'll probably see a lot more partnerships and the category integrating into unexpected product types as people choose how they want to best integrate it into their lifestyles. Because at the end of the day it's personal, and it's going to change from person to person.
Words by Tama Lung
See also: How to get started with CBD skincare, according to Jessica Assaf of Prima