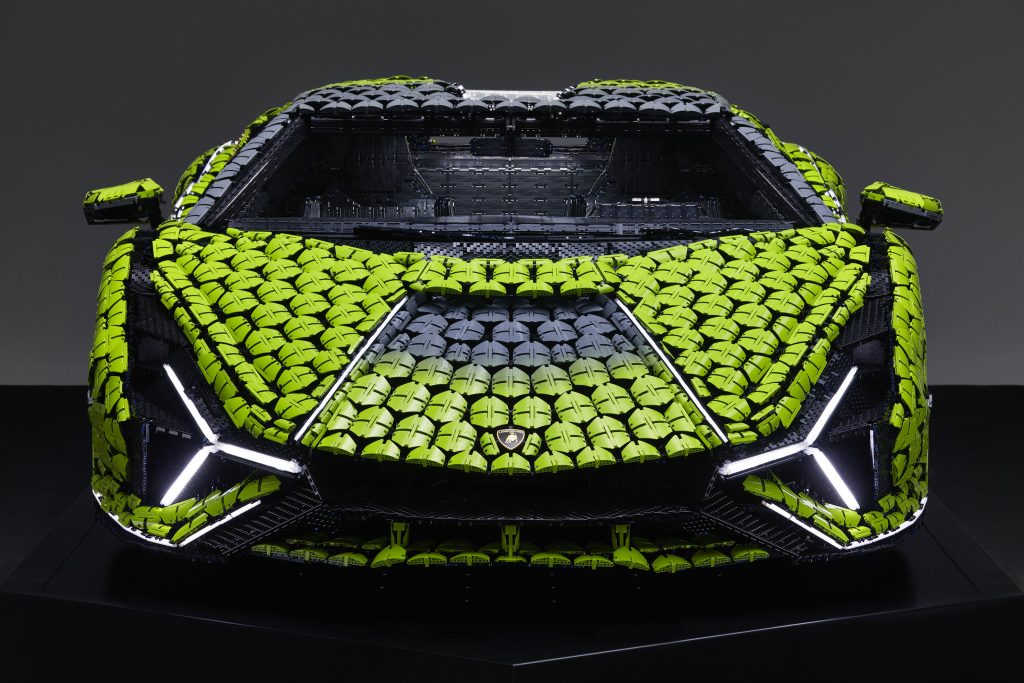 What would you do if you had 8,000 hours to spare? Perhaps you could write a novel or master a new skill, or build a Lego model? Well, that's just what a team at Lego did, as it took them 8,660 hours – or 360 days – and over 400,000 pieces to build a life-size replica of the Lamborghini Sián FKP 37. It comes a year after the Danish toy company collaborated with Italian marque to launch a 1:8 scale, 3,696-piece Lego Technic model of the ultra-exclusive hypercar.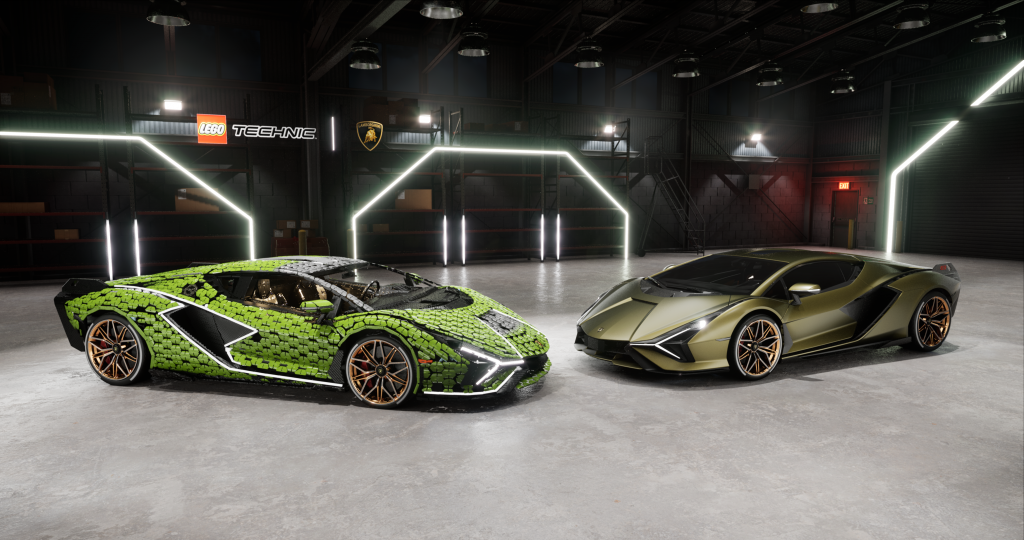 The one-off, 1:1 scale model perfectly mirrors the Sián's dimensions from the chassis all to the way to the cockpit. It used 154 different Lego elements, including 20 that were specifically created for this project. The body is made of interconnecting hexagonal pieces, a nod to Lamborghini's hexagonal design language.
And just like its smaller replica sibling, the life-size Sián features the same distinct acid-green finish. Lamborghini pointed out that this is the first large-scale Lego model to have a paintbrush-effect UV color coating, applied by the Italian marque's in-house paint shop.
Aside from reproducing the exterior, the team from Lego also faithfully mirrored the interior. The 15-person-strong team painstakingly rebuilt the dashboard controls, racing seats, and even the steering wheel that features the Lamborghini emblem and Italian flag. The lights and lightning bolt that flashes along the body also replicate how the real Sián's epsilon headlights power up and down. 
See also: Test drive: Lamborghini Huracán Evo Rear-Wheel Drive Spyder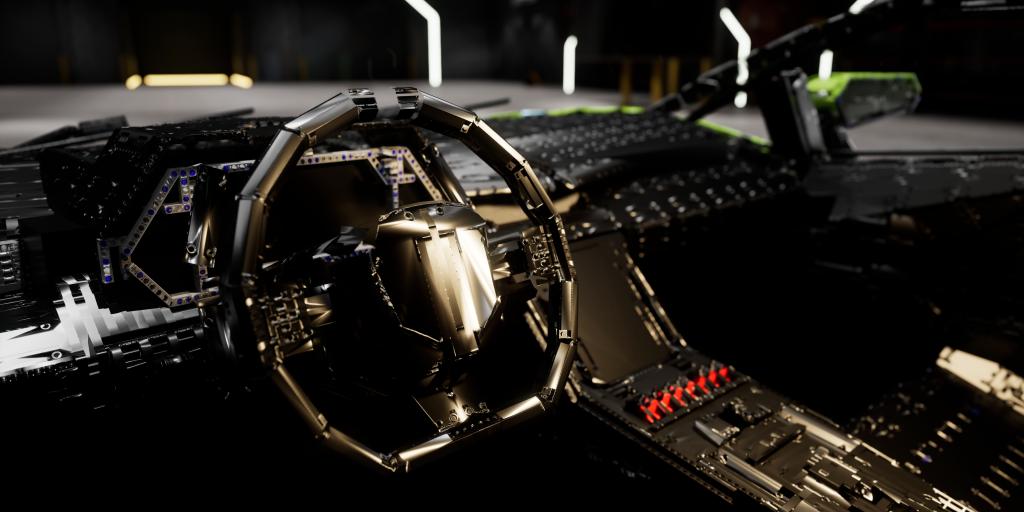 "Our designers love a challenge," said Lena Dixen, Senior VP of Product and Marketing at Lego. "They really pushed the boundaries of what can be done with Lego Technic. The creativity that the system allows meant it was possible to really do justice to the exceptional design of the Sián."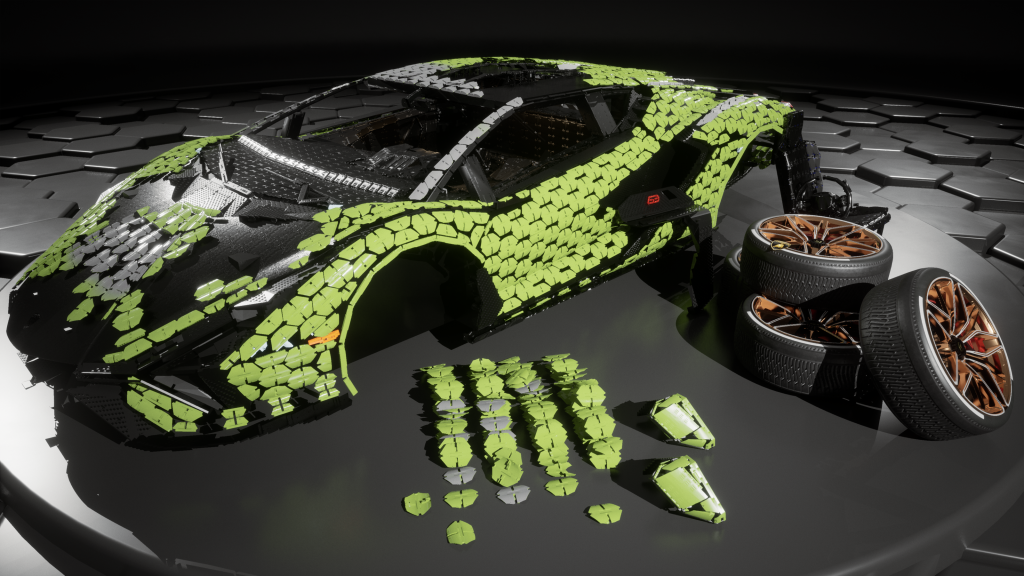 Launched in 2019, the Sián FKP 37 is Lamborghini's first hybrid production vehicle. Only 63 units of the coupe version and 19 units of roadster model will ever be made – with every unit already sold to selected customers.
See more pictures of the Lego Lamborghini Sián:
To learn more and get behind the wheel of the Lego x Lamborghini Sián, visit lego.com
See also: From Nintendo to NASA: 10 cool Lego sets for adults in 2021