From Nintendo to NASA: 10 cool Lego sets for adults in 2021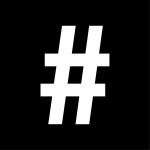 By: Ching-Yin Foo
February 5, 2021
In case you missed it, Lego's Botanical Collection sold out almost immediately after its release last December. A clear sign that Lego isn't just for kids anymore, the building blocks company has been coming out with plenty of Lego sets for homebound adults who need new hobbies to pass the time during the global pandemic.
With that in mind, here is a list of Lego sets to check out that span interests and difficulty levels. There's something for everyone, whether you're entertaining yourself, the kids, or if you just want to build magnificent display pieces:
For Star Wars fan: LEGO Star Wars Millennium Falcon™
We start the list with arguably, the most recognisable Lego set: the ship that made the Kessel Run in less than twelve parsecs. But, isn't that a measurement of distance? Did the Star Wars community bend themselves backwards to invent elaborate explanations for that inconsistency? You can argue about that while you assemble its 7,500 pieces, but when you are done, be sure to step back to take in the beautiful hunk of junk that you've just created.
Price: HK$7,299
Available at: Kidsland
For real space fans: NASA Apollo Saturn V
A quick history lesson for the casual space fans out there: The Apollo Saturn V was the rocket that launched the Apollo 11 spaceflight, the first manned landing on the moon. Now, a fun fact: That Apollo mission took place in 1969. Lego's model of this rocket comes with exactly 1,969 pieces, which is a very nice touch. If you have space concerns (pun fully intended), this set comes with three stands so that the rocket can be displayed upright, or on its side.
Price: HK$1299.90
Available at: HobbyDigi.com
For architecture fans: Taj Mahal
Lego spared no detail in its recreation of one of the most iconic monuments in the world. The ivory-white marble Taj Mahal set features details such as arched windows, minarets with decorative finials, plus a raised platform with intricate tile work. This is a re-release of a very popular 2008 model – with the addition of a brick separator, which was very much welcomed. At 5,923 pieces, it is one of the largest Lego models ever created, and they know it – it even divides into seven sections for easier transport.
Price: HK$2,999
Available at: Kidsland
For pop art fans: Andy Warhol's Marilyn Monroe
If there is any doubt that this Lego set was designed specifically for relaxation, the customised soundtrack will put a rest to that. Designed to be listened along to as you build, it also comes with an exclusive Andy Warhol signature tile and a frame that can be displayed upright on a wall or shelf. Some traditionalists may regard this as more wall art than traditional Lego, but you can decide for yourself while arranging its 3,332 pieces into one of four colour variations.
Price: HK$999
Available at: Kidsland
For the plant mom: Flower Bouquet Building Kit
Sticking with Lego projects designed for relaxation, this 756-piece kit is also part of the new Botanical Collection. While it may temporarily be out of stock, it is worth getting on that waiting list for. The vibrant colours and realistic petal shapes are close enough to the real things that they will cause double-takes. You can put your own spin on your bouquet, with different petal and leaf positions, as well as stem lengths. There is just one small catch: you will need to provide your own vase.
Price: HK$399
Available at: Kidsland
For the hypercar fan: Bugatti Chiron
The Bugatti Chiron goes from 0 to 60 mph in 2.3 seconds and has a top speed of 261 mph. For just a fraction of its HK$25 million price tag, you can experience a sleek replica developed with Bugatti Automobiles S.A.S. The 3,599-piece set is a 1:8 scale model with details such as a functional suspension, an active rear wing, and most impressive of all: a W16 engine with moving pistons. Just like the real thing, this technically advanced build will cost you a pretty penny.
Price: HK$3,299
Available at: Kidsland
For the engineering enthusiast: Liebherr R 9800 Excavator
Speaking of miniature versions of real-life vehicles, this model is a colossal replica of one of the world's largest mining excavators. Its 4,108 pieces include seven motors and its assembly requires 1,000 steps of instruction. It also requires batteries and can be Bluetooth-controlled via an app on a phone or tablet. The real thing weighs 800 tonnes and is used to lift 80 tonnes of material – use this to pick up and crush all your other toys.
Price: HK$3,799
Available at: Kidsland
For history buffs: Roman Colosseum
Rome wasn't built in a day, and neither will this Lego Colosseum set with its 9,036 pieces. As of November 2020, this is the largest LEGO set ever and you can think of it as a visit of sorts to one of Italy's most historic landmarks since it's packed with so many beautiful architectural details. It is clearly meant to be an impressive display piece as it has no moving pieces.
Price: HK$3,899
Available at: Kidsland
For the nostalgic gamer: Nintendo Entertainment System™
Lego released two interactive models last summer, starting with the Lego NES, a 1:1 replica of the real thing. This will tickle fans of the console because it is so realistic that it could be mistaken for the real thing. After assembling its 2,646 pieces, you can place a cartridge into the cartridge tray, push it down to lock it, and release a flood of childhood memories. The scrolling panels of the 1980s TV screen can also be activated manually via a side handle.
Price: HK$1,999
Available at: Kidsland
For the classical pianist: Grand Piano
Always wanted a grand piano but lacked the space for it? This 3,662-piece Lego piano comes with movable parts: 25 keys connected to hammers, dampers and pedals, a top lid, a fallboard, and even a height-adjustable bench. When used with the Powered Up app and six AAA batteries, you can choose between 'listen' mode – where a song plays from your phone as the keys move – or 'play' mode, where you 'play' the keys while your phone produces the corresponding notes.
Price: HK$2,799
Available at: Kidsland
Bonus: Lego Storage Brick
After all the fun with your Legos, put them away in these themed, oversized Lego storage brick boxes. Just like real Lego, they come in a variety of colours and are designed to be stacked. Unlike the real thing, these are 100% pain-free and will not stab the soles of your soft feet while you are wandering around the house.
Price: HK$179
Available at: Kidsland
See also: Cut your screen time and give board games a go – yes, they are cool again