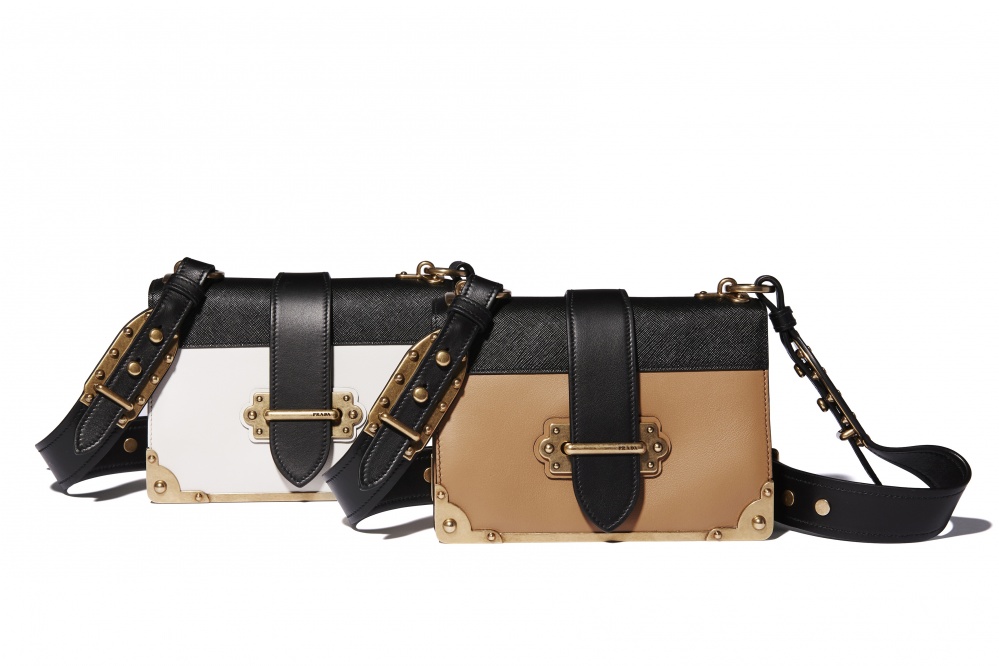 New York can't get enough of it, London is unsure about it, Paris just said no to it, and Milan, well, is warming up. Brands like New York's Diane von Furstenberg and London's Burberry are embracing the direct-to-consumer approach at their respective fashion weeks, while the governing body of Paris Fashion Week is sticking to the status quo and rejecting the "see now buy now" approach. In Milan, Prada is testing the waters by releasing two accessories after the runway show. At Prada's autumn/winter 2016 show last night it presented the Pionniėre and Cahier bags, which were then immediately available at selected stores in Milan, London, Paris, and New York.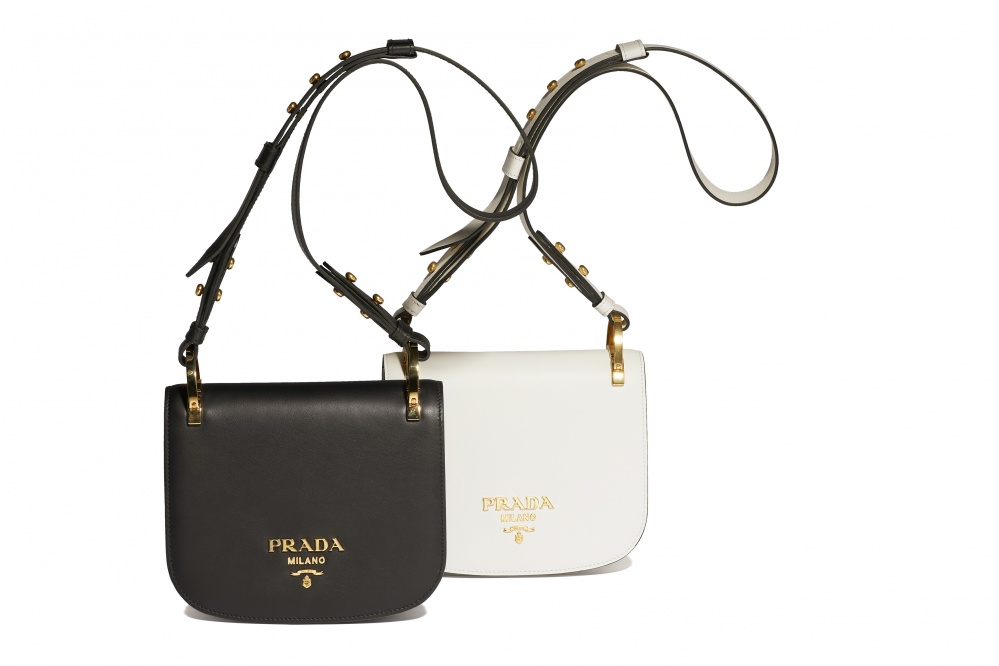 Both bags come in neutral tones and feature brass details and thick shoulder straps. The Pionniėre, a small, rounded flap bag, is inspired by the adventurous attitude that a hunter's game bag conveys. The Cahier, with its wider silhouette, draws inspiration from ancient tomes with its contrasting colours and metal trims evoking the spine and binding of these antique books.
The Prada bags will be available at their Milan stores (Monte Napoleone and Galleria Vittorio Emanuele), London stores (Old Bond Street and Sloane Street), Paris stores (Avenue Montaigne and Faubourg Saint-Honoré), and New York stores (Broadway, Madison Avenue and Fifth Avenue) from February 26.