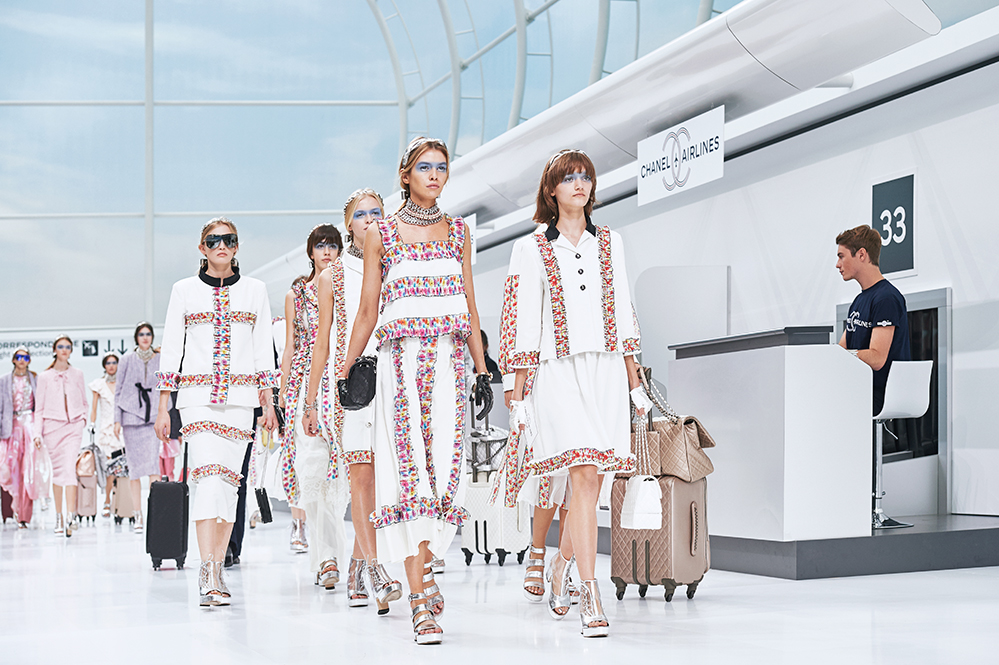 Burberry is doing it, Tom Ford is doing it, but Paris Fashion Week says no.
WWD reported yesterday that the governing body of Paris Fashion Week, the Fédération Française de la Couture du Prêt-à-Porter des Couturiers et des Créateurs de Mode, announced that it intends to stand by the current fashion system, which allows fashion designers to showcase their collections six months before they are available for purchase.
The Federation looked into the idea after the CFDA, the Council of Fashion Designers of America, hired external consultation company Boston Consulting Group to examine the possibilities of turning fashion week into a consumer event, and how it would impact the industry as a whole.
CFDA president Diane von Fürstenberg had previously described the current fashion system as being "broken", telling WWD that "something's not right anymore because of social media, people are confused."
Read: Future of Fashion Week? Coach's Show Opened its Doors to the Public
Brands including Burberry, Tom Ford and Tommy Hilfiger had also recently announced their plans to show their collections in line with the season, making their collection available in stores as the models walk down the runway.
But the Federation's final decision is no. "There is not one person who said it was a problem," federation president Ralph Toledano was quoted as saying. "Our clientele is educated and informed on how the system works."
WWD reported that the decision had been based on several reasons, including the designer's process: "You cannot ask them to finish the collection and freeze it to show in four month's time," said Toledano; the risk of images leaking before the collection is officially shown, the complicated supply chain and the importance of gratification.
"Desire and dreams are part of the buying process," Toledano said.
This sentiment is also echoed by French luxury conglomerate Kering, which controls Gucci and other top-tier fashion houses. CEO Francois-Henri Pinault told Vogue that the new concept would "negate the dream" of luxury and that the wait for fashion pieces "creates desire" for his labels.
Other brands that will maintain the current system of showing spring/summer in October and autumn/winter in March include Dior, Chanel, Chloé, Hermès, Balenciaga, Lanvin, Dries Van Noten, Paul Smith, Maison Margiela and Kenzo.
But while Paris Fashion Week rejects the see now, buy now fashion calendar for the bigger brands, Toledano did acknowledge that in-season shows might be a useful promotional tool for smaller lifestyle and marketing-driven brands.
Read: Burberry Leads the Way in Shaking Up the Fashion Calendar