When does a bag become more than a means to carry our stuff? Michael Cheung traces the history of the handbag and identifies the newest sculptural versions that are worthy of your investment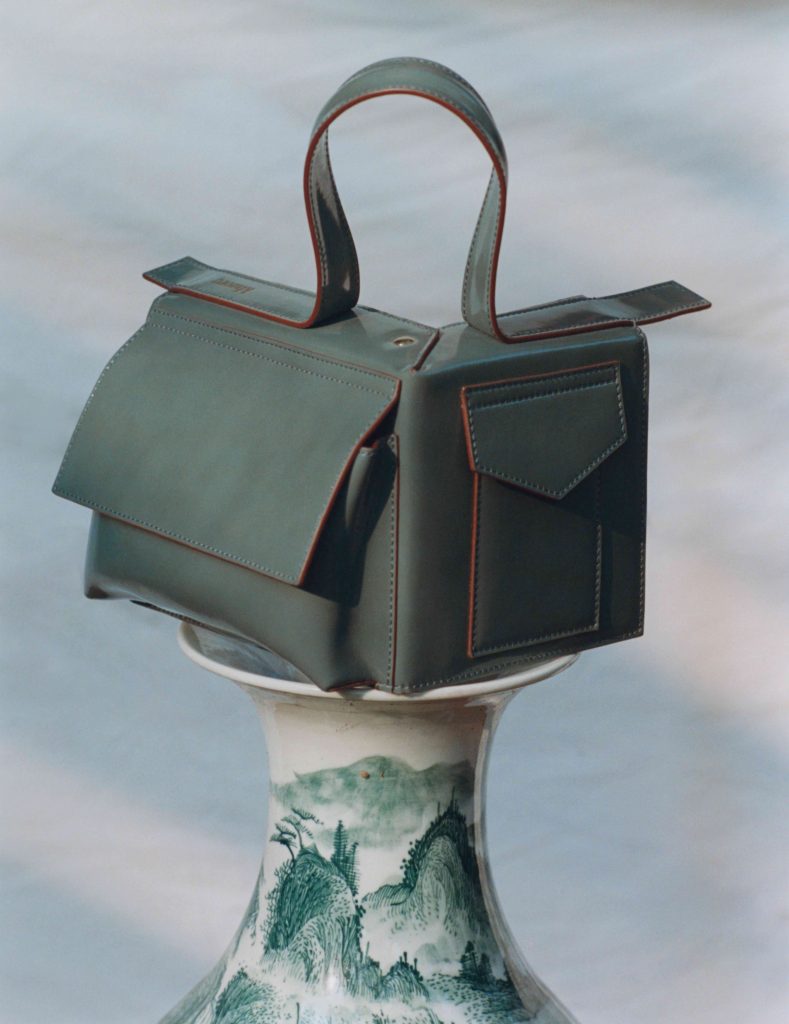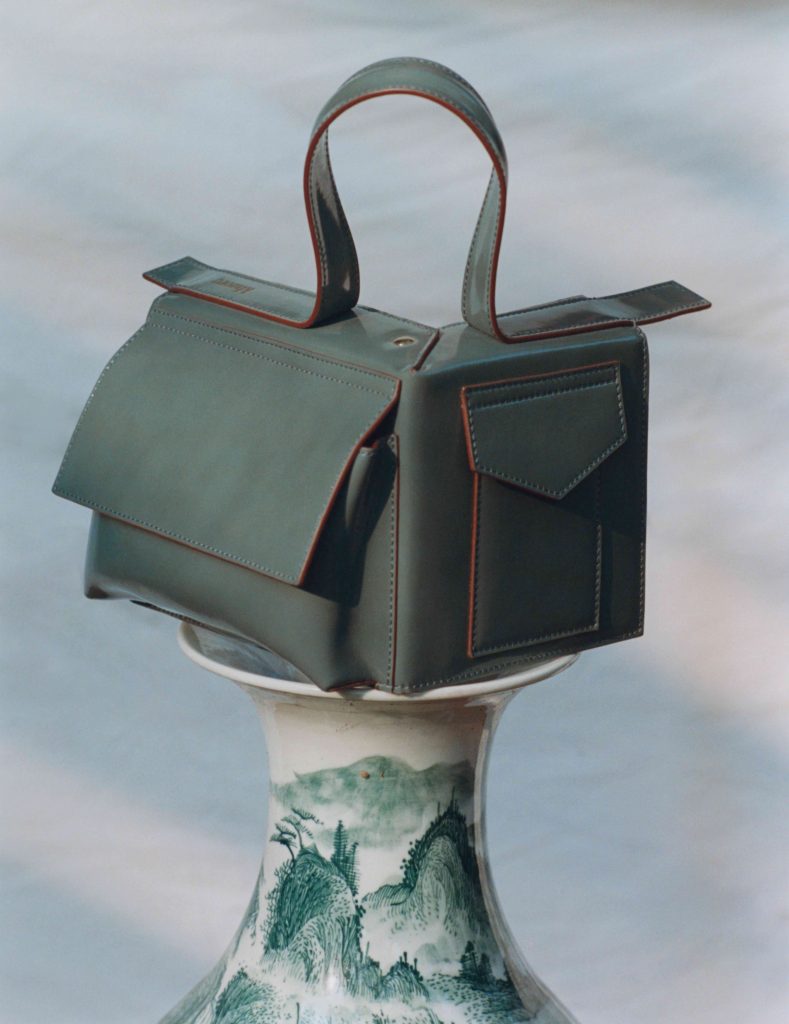 While modern-day designers are constantly coming up with new forms, shapes, patterns, materials and colour combinations in the quest to create the next must-have, the handbag itself had humble beginnings. As documented on papyruses and wall carvings in ancient Egypt, the first bags created were conceived for the simple purpose of transporting heavy items.  
With the introduction of pockets to men's clothing in 1670, bags quickly shifted to the domain of women's fashion. Ownership of a handbag helped to promote a woman's independence, allowing her to carry her own money and possessions rather than entrusting them to a man.
During the Roaring Twenties, more and more women began working outside the home. Fashion had to reflect the times and large handbags, such as the Boulevard bag and strapped suitcases, began to cater to the career woman on the go. 
Then came the 1960s and 1970s, the age of youth. The post-war generation hungered for self-expression and originality, inspiring designers to break the rules surrounding what constituted appropriate dressing. Clothing and bags were produced in all kinds of colours and silhouettes and made in materials like PVC, wicker and mixed fabrics to reflect the carefree attitude of the times. 
Fast-forward to today and there are more than 40 bag types to fit every taste and mood. Bags are celebrated for their form rather than their function, as many contemporary women will select a bag that complements her ensemble over anything else.
For the past few years, the attention was on micro-mini and doll-sized bags, with Jacquemus, Valentino and Givenchy centring their collections around the trend. Sculptural bags also began making a strong comeback. The resurgence started on the runways in 2019, when designers showcased handbags that emphasised structure and innovative forms rather than scale. Several standouts included Altuzarra's reimagined circular shape and Loewe's architectural open bucket design. 
The future of handbags
So, where is the trend heading next? Besides taking note of the geometric art deco shapes prevalent in the 1930s, luxury brands are finding inspiration in legendary designer Elsa Schiaparelli's avant-garde style. The future of handbags, it seems, focuses on form, texture and negative space. These sculptural pieces can even do double duty as a modernist work of art in your living space.
Wei Hung Chen, creative director of New York-based accessories label and 2019 ANDAM Fashion Award winner Khaore, believes that sculptural bags are indeed the way to go. "I think these irregular silhouettes will have a place to stay in the foreseeable future. The current time we are in has allowed and enhanced this sculptural format in the bag market," he says. "With self-quarantine becoming a norm in our lives, the idea of a bag functioning as a tool to carry your items seems outdated because no one is leaving the house."
Read on for our selection of the most covetable of the bunch, whether to dress up your commute or simply admire on a shelf at home.
Bottega Veneta: Cassette Shoulder Bag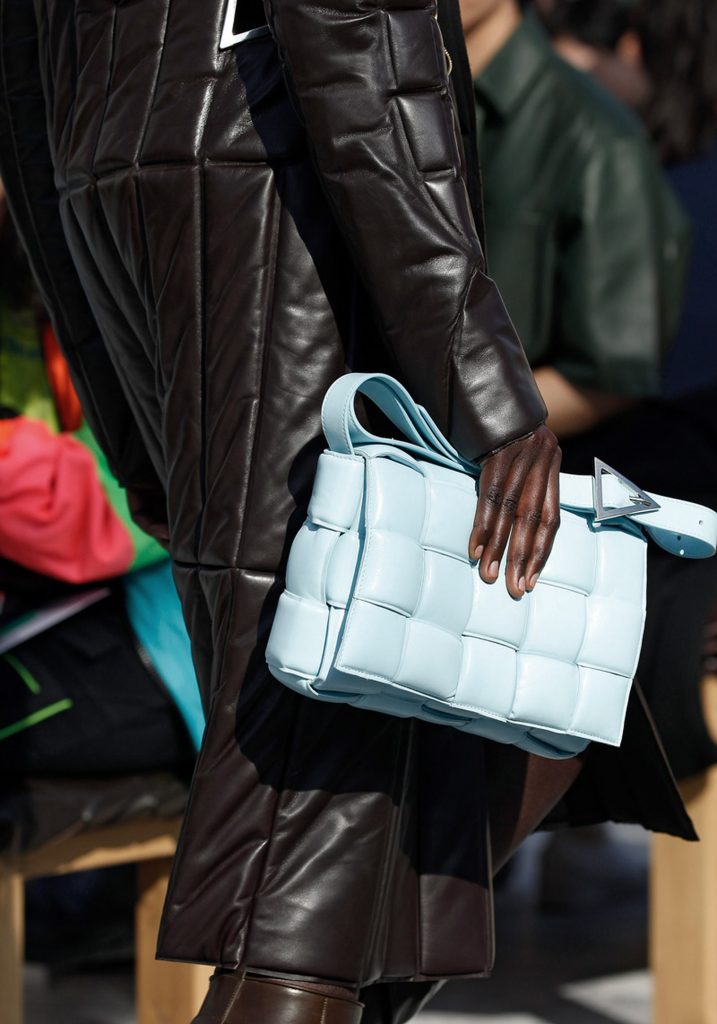 Daniel Lee has revamped the Italian house's iconic intrecciato technique, emphasising volume by magnifying and adding padding to create an impactful 3D effect on this modern classic. The glossed-leather bag gleams under any light, making it an excellent conversation starter.
Coperni: Swipe Bag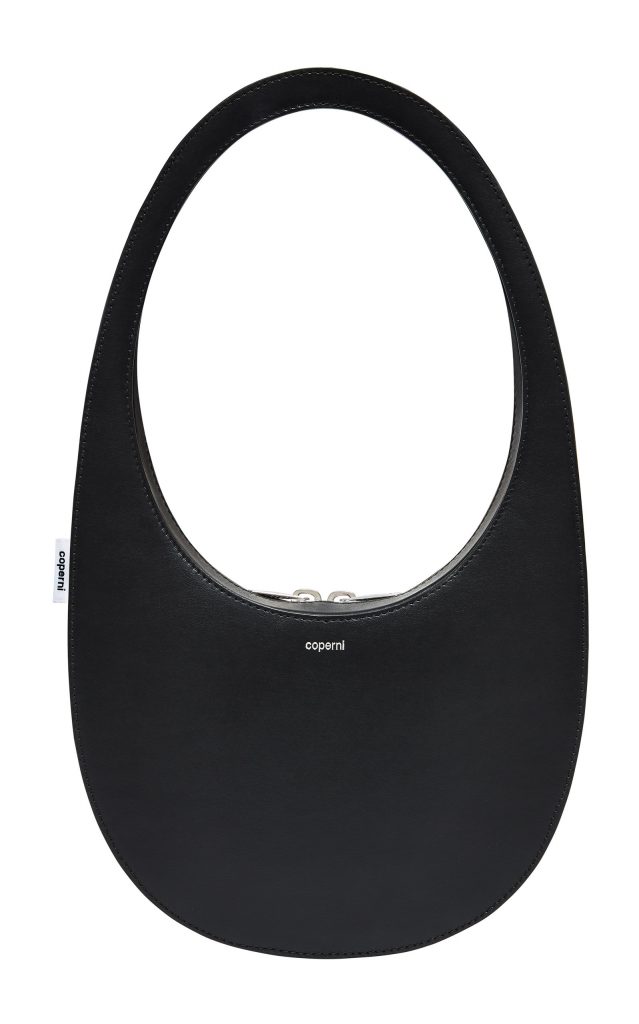 You might have seen it on Dua Lipa during a casual date with her boyfriend Anwar Hadid. Lipa is one of a handful of A-listers to get their hands on this exclusive design. We could totally envision this in some futuristic setting with subtle nods to sci-fi. The bag's super sleek nature allows it to work harmoniously with both solids and patterns.
Khaore: Corner Guard Handbag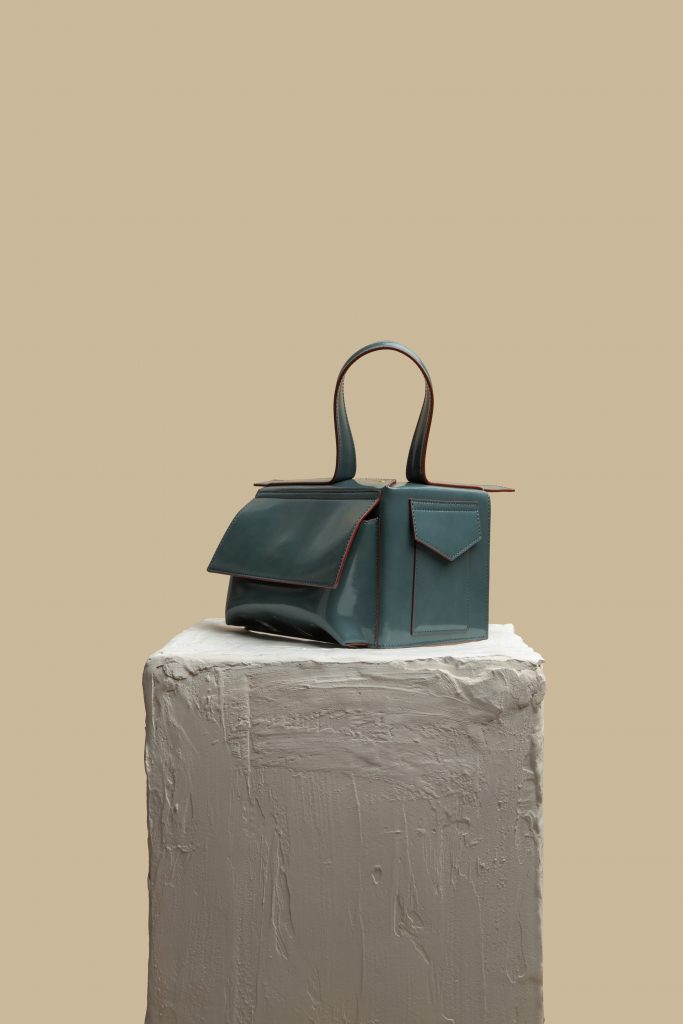 As with other styles featured here, Khaore's Corner Guard silhouette is inspired by everyday objects. The brand injects humour by mimicking childproof plastic corner guards – the bag can sit effortlessly on the corner of a square table. Beyond form, the bag can easily fit a smartphone and wallet.
Loewe: Flamenco Clutch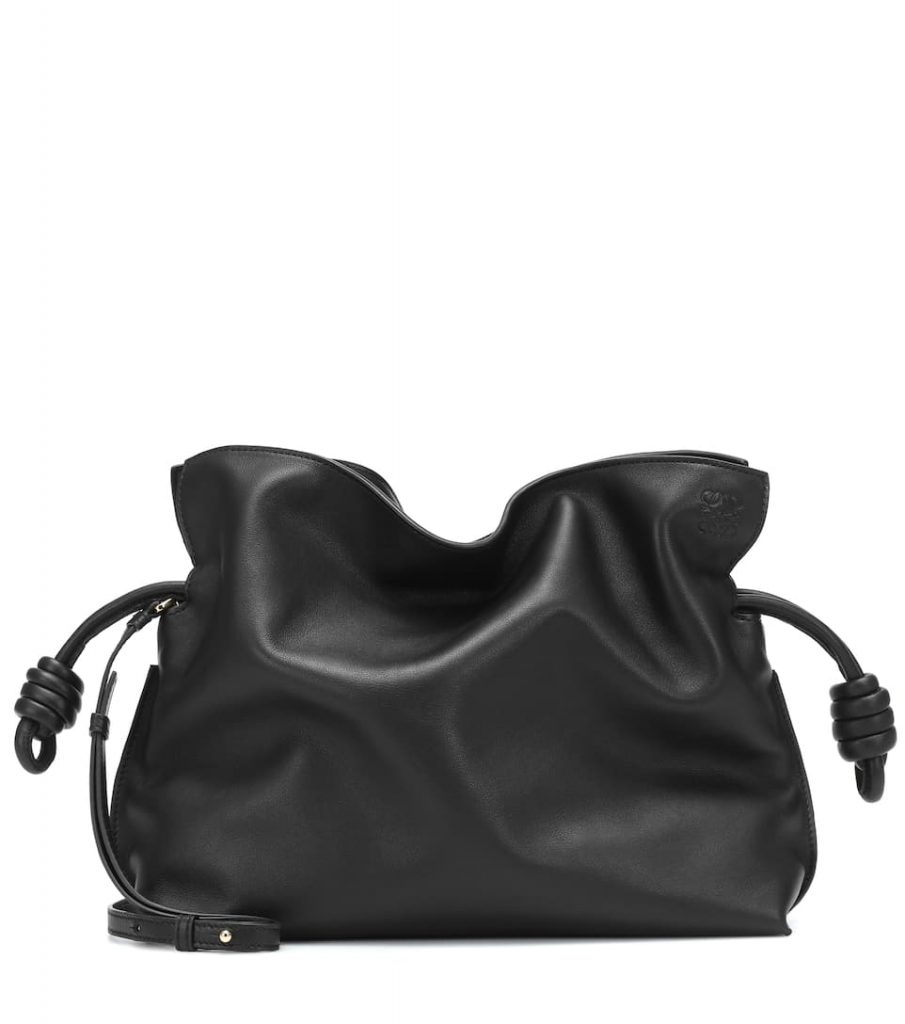 Sculptural bags are not limited to boxy shapes. Relaxed, slouchy forms are one of this season's most sought-after styles, and Loewe's understated clutch fits the bill. Crafted in luxurious, supple leather, it's detailed with knotted drawstring ties to create a scrunched dumpling-like gape. This makes for a perfect clutch or a shoulder bag with the optional strap.
Mansur Gavriel: Balloon Bag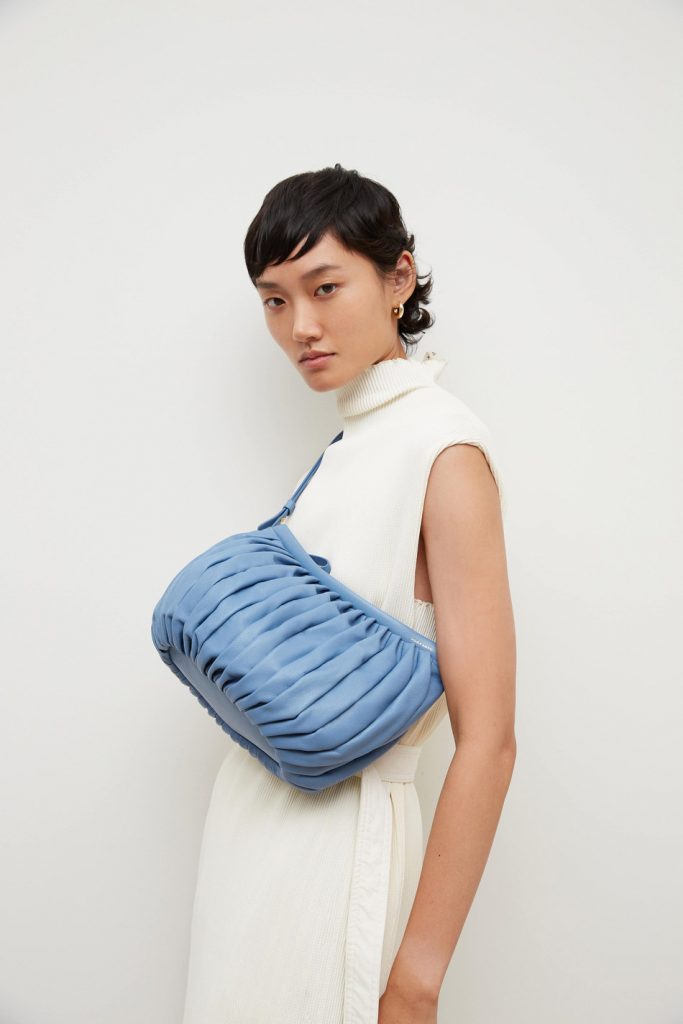 "We wanted a pleating technique that felt both full and fluid. We worked through many iterations to get a clean look and soft voluminosity," say Rachel Mansur and Floriana Gavriel, co-founders of Mansur Gavriel. The brand perfected the effect by carefully assembling more than 30 leather strips. The result is an oval shape in soft lambskin leather that hugs the body in all the right ways.
S.Joon: Teardrop Tote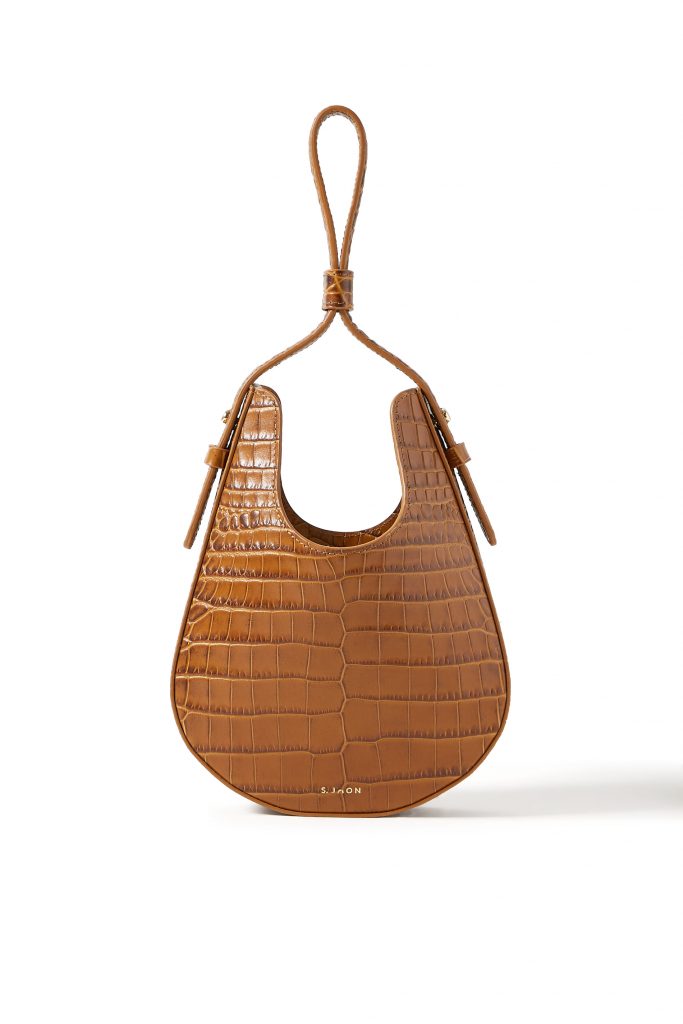 Sculptural, statement shapes are the essence of S.Joon's design ethos. Named after its curved base and unique slider strap, the Teardrop was born from a moment of play. Offered in both matte leather and croc-effect finishes, the bold design injects an element of fun into any outfit.
The Sant: Kinchaku Mini Tote 
The team behind The Sant has declared that "there is no woman in Japan without a kinchaku" – a cloth bag with a gathered cord in which she keeps her most precious belongings. The brand's modernised version is made in an extra-long rectangular shape with a puckered leather handle to juxtapose textures and echo the traditional gathered cord. The handle is both adjustable and removable, making it the perfect companion for any evening event.
See also: From XXS TO XXL – here are handbags for every occasion and need