Embrace your inner child with Qeelin's Guimi Bo Bo
November 13, 2020

We all had our companions when we were children – be it imaginary friends, guardian angels or the good old stuffed toy. They never left our side, accompanying us on our many daydreams and magical adventures as we conquered dragons in our sleep, battled the high seas, or strolled through enchanted forests filled with fairies and woodland creatures.
Qeelin founder Dennis Chan was the same and his deep fondness for stuffed toys would accompany him into adulthood when he began collecting antique teddy bears. As an adult, he started wondering how he could connect the emotional significance of a stuffed toy to Chinese culture – and decided to design his own. That's how Bo Bo the panda was born.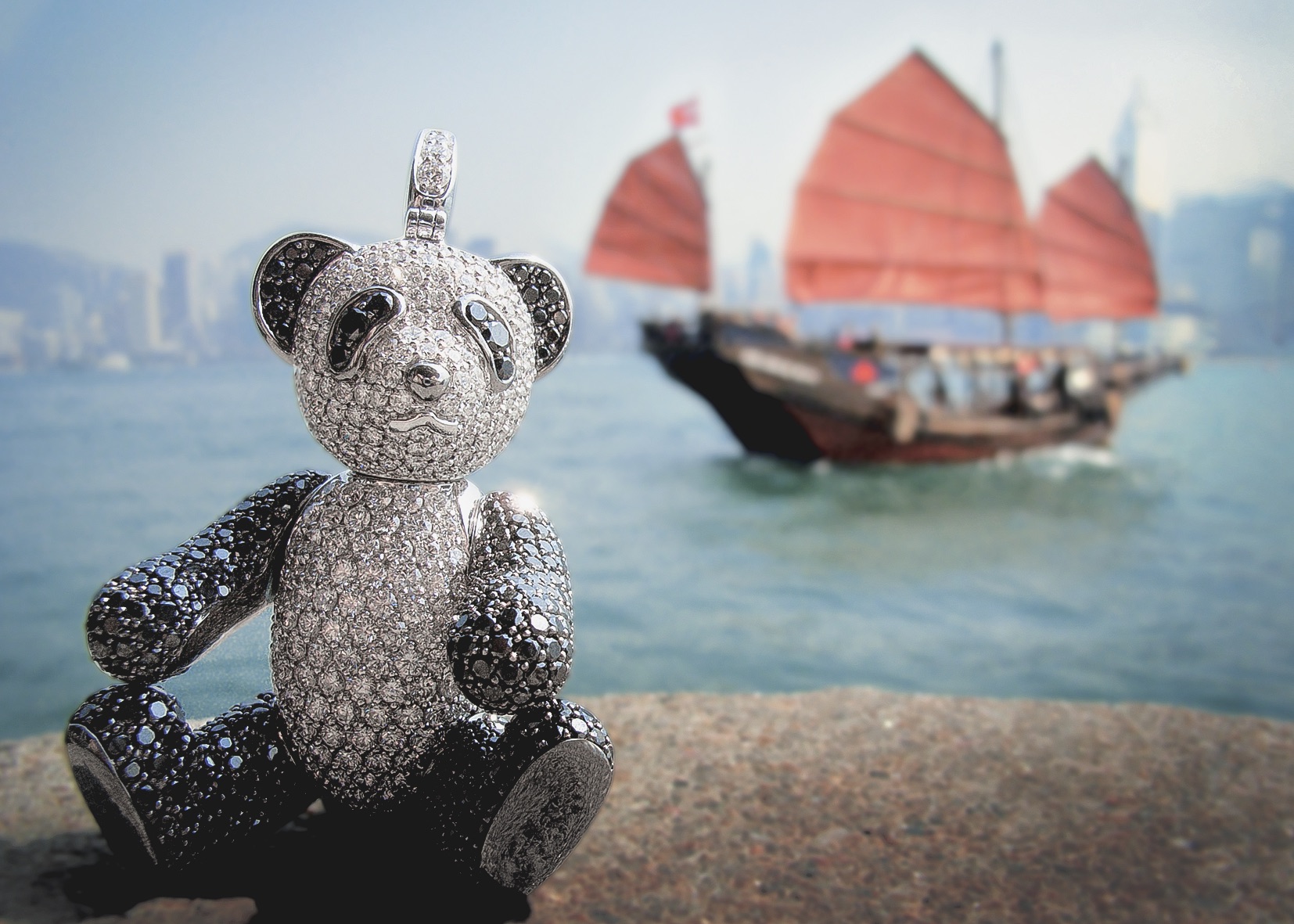 Pandas are native to China and since the Tang Dynasty, the various dynasties have presented pandas as gifts of peace and friendship to other countries and kingdoms. The panda's gentle demeanour, adorable tendencies and uniquely black-and-white fur captures the hearts of everyone. Through the design of Bo Bo the panda, Chan pushed creative conventions by merging the teddy bear and the panda, paying equal homage to Eastern and Western cultures.
See also: Kenzo x WWF join forces to double wild tiger population by 2022
Bo Bo, meaning "precious" in Chinese, quickly became one of Qeelin's most iconic collections. It's a true manifestation of the brand's spirit with its moveable hands and limbs, all thanks to the ingenious design and sophisticated 3D techniques used in its construction. To date, the Bo Bo family has grown to include the JumBo Bo, Bo Bo Gang, Je t'aime Bo Bo, Champion Bo Bo, High Fashion Bo Bo, Flying Bo Bo, Fantastic Bo Bo, Super Bo Bo, Ski Bo Bo and Mermaid Bo Bo.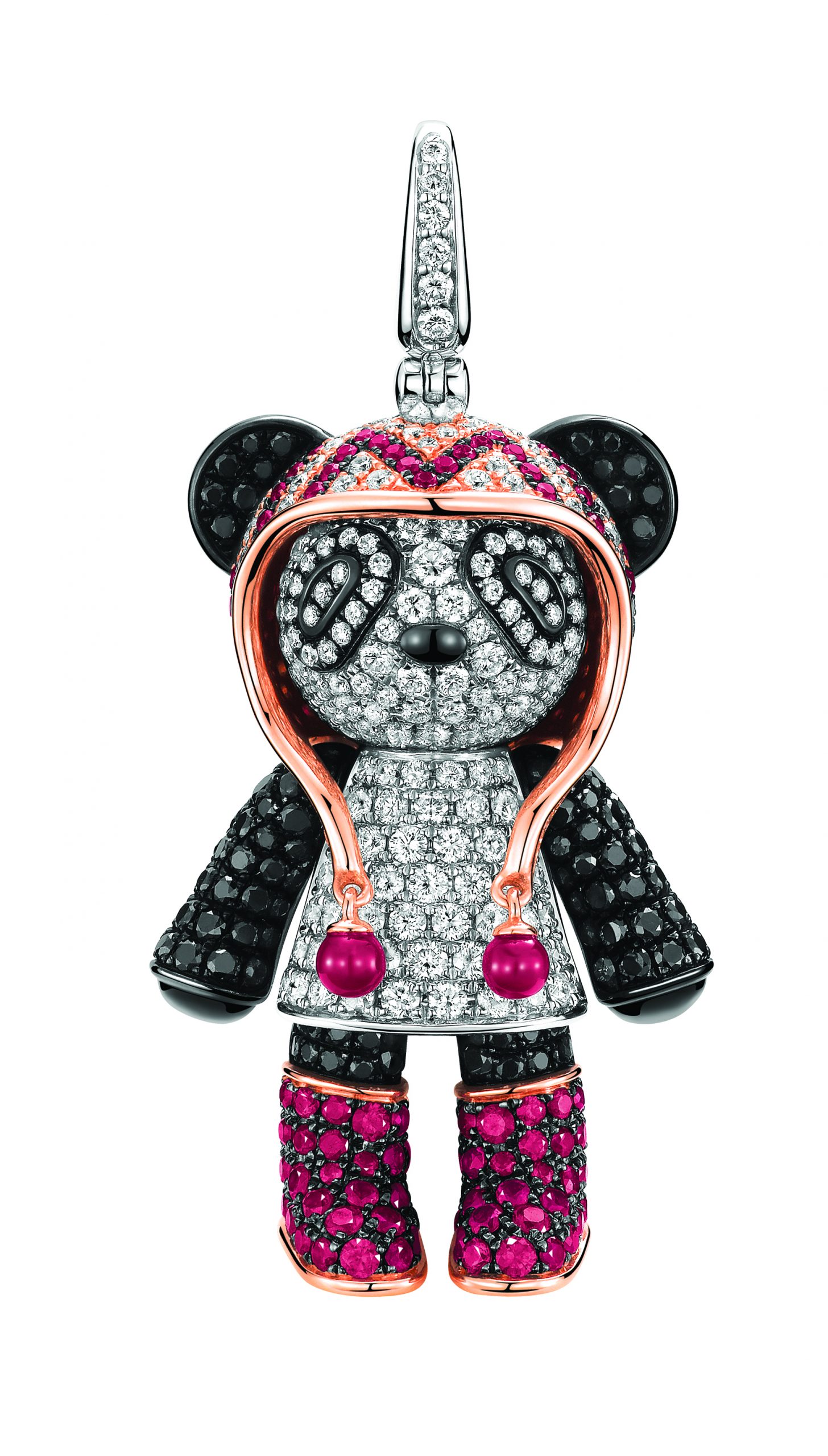 The newest member to join the family is Guimi Bo Bo. Meaning "bosom buddy" in Chinese, Guimi Bo Bo is a panda pendant crafted in 18K red gold and set with diamonds, rubies and pink sapphires. It aims to be your constant companion through thick and thin, bearing witness to each and every important moment in your life.
See also: Locks of love: Qeelin's Yu Yi collection
The highlight of the new jewellery piece is its changeable facial expressions. With a simple twist, you can give Bo Bo a cool, bold look, or change it to a vivid pink blushing face with pouty red lips. The Guimi Bo Bo also wears a beanie, which features moveable pom-poms crafted in red agate. If you love playing with your jewellery, this piece is perfect. True bosom friends are hard to come by – and as such, the Guimi Bo Bo is limited to just 28 pieces worldwide.
"Bo Bo is a very personal creation for me," explains Chan. "It represents the priceless value of childhood and the companionship of a loyal playmate. Let Guimi Bo Bo be that stylish BFF that tickles your funny bone and brings you joy."
Learn more about Qeelin