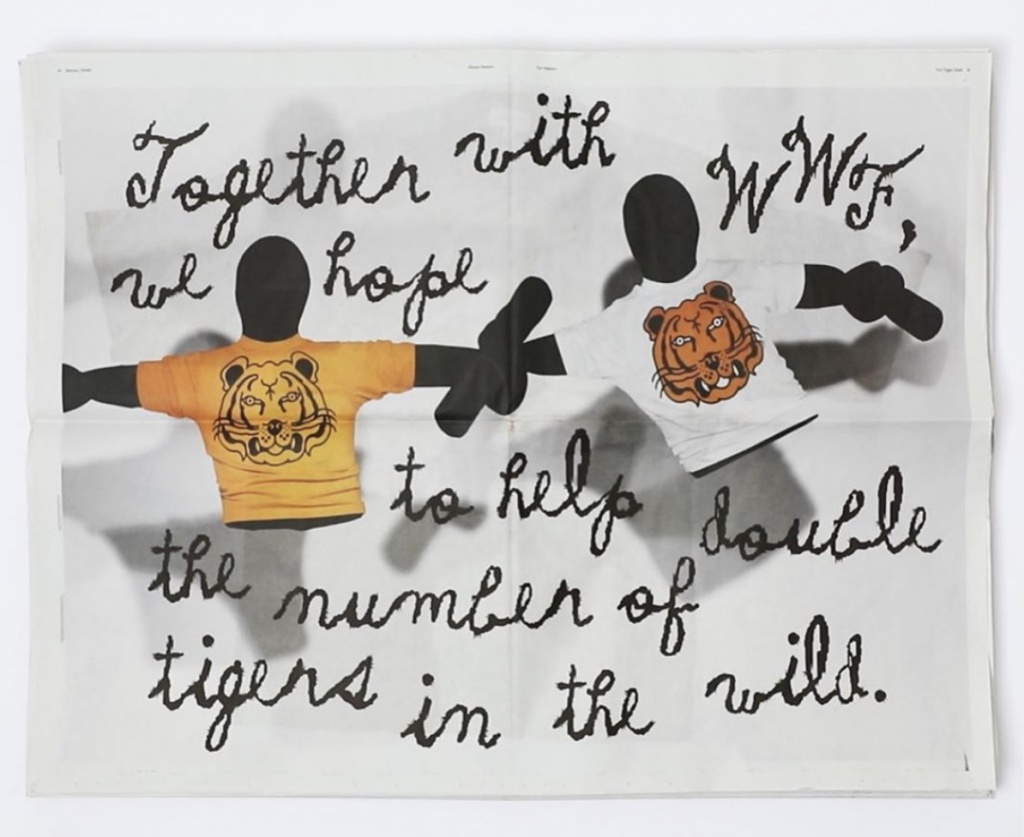 Can you imagine a world without tigers? Extinction is a real possibility for these majestic big cats, who lie at the core of Kenzo's DNA. In response, the French luxury fashion house is launching a capsule collection in partnership with World Wide Fund for Nature (WWF) to double the number of wild tigers in the world by 2022. 
The Kenzo Tiger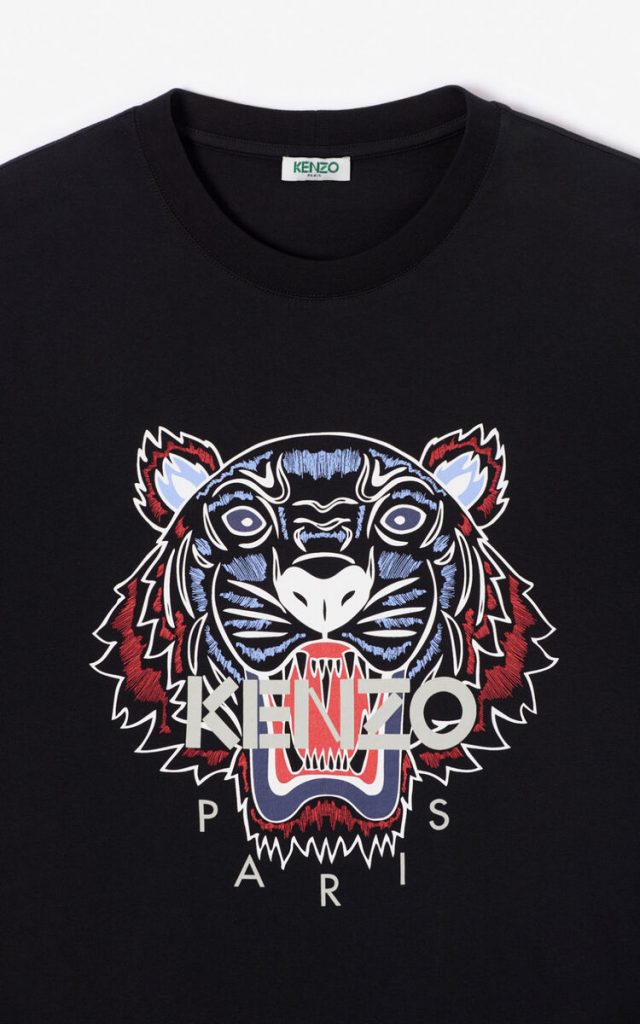 Kenzo's relationship with the tiger can be traced back to the Paris boutique "Jungle Jap" Kenzo Takada founded in 1970, inspired by Japanese flora. Referencing Takada's "Jungle Jap" spirit, former Kenzo designers Humberto Leon and Carol Lim debuted what is now the brand's emblematic tiger logo on a knit sweater as part of Kenzo's Fall 2012 Collection. Spotted on the likes of Jay Z and Selena Gomez, the motif was met with such a huge demand that it gradually became synonymous to the luxury fashion brand.
Kenzo x WWF capsule collection
From a healthy population of around 100,000 just a century ago, wild tiger numbers dropped down to just 3,200 in 2010. In an effort to save their emblematic tiger, Kenzo has teamed up with WWF to support "Tiger times two", also known as "Tx2", a global initiative conceived at the St Petersburg Global Tiger Summit. In 2010, all 13 tiger range governments came together for the first time in Russia and committed to double the number of wild tigers by 2022, the next Year of the Tiger according to the Chinese zodiac. WWF committed to the same goal.
Designed by Felipe Oliveira Baptista, who took over as Creative Director from Lim and Leon last July, the new capsule collection consists of eighteen unisex t-shirts, sweatshirts and hoodies. A simple line drawing of a new Kenzo tiger covers every single garment in the collection, with blacks, greys and a bright orange anchoring the collection's colour palette. For every item sold, Kenzo will donate US$10 to Tx2. 
Going beyond tigers
The meaning of the collaborative capsule extends beyond the monetary value it provides to the protection of wild tigers — it is actually part of a broader alliance between Kenzo and WWF, aimed at improving the sustainability of the brand's cotton supply chain and minimising its impact on freshwater ecosystems. As a result, each item in the collection is made from 100% organic cotton certified by the Global Organic Textile Standard (GOTS), which uses around 88% less water and 62% less energy than regular cotton.
The Kenzo x WWF capsule will be available on 28 September 2020 on the Kenzo official website, with a new capsule to drop every six months to continue driving support for the cause.
For more information, visit Kenzo or WWF.
See more: Prada partners with Sotheby's for "Tools of Memory" auction