Cover Story: Ji Chang Wook on his next acting venture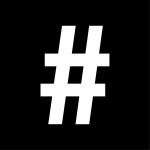 By: Zaneta Cheng
July 3, 2023
In town for the grand celebration party of The Karl Lagerfeld Macau, the South Korean actor and global heartthrob takes a minute out of his busy schedule to give Zaneta Cheng the lowdown on his travel adventures, how he takes time to chill out between gigs, and why he continues to push himself even with an abundance of acting awards under his belt
The last time I interviewed Ji Chang Wook for this magazine's August 2022 cover, I asked him if he ever manages to find time for a breather amidst the packed schedule that he seems to have militantly followed since his debut in 2008. In the past 15 years, Ji has come out with one television series a year while also fitting in filming for movies and web series.
He didn't do so one year – in 2018 – Ji took part in Shinheung Military Academy, a musical theatre performance staged by the army of the Republic of Korea in celebration of the 70th anniversary of the country's founding. On top of all of this, he has variety show appearances, brand engagements, cover shoots and fan meetings slotted into any remaining free pockets of time. To this, Ji rather stoically replied last time that he doesn't ever get too worn out because he makes sure to unwind properly.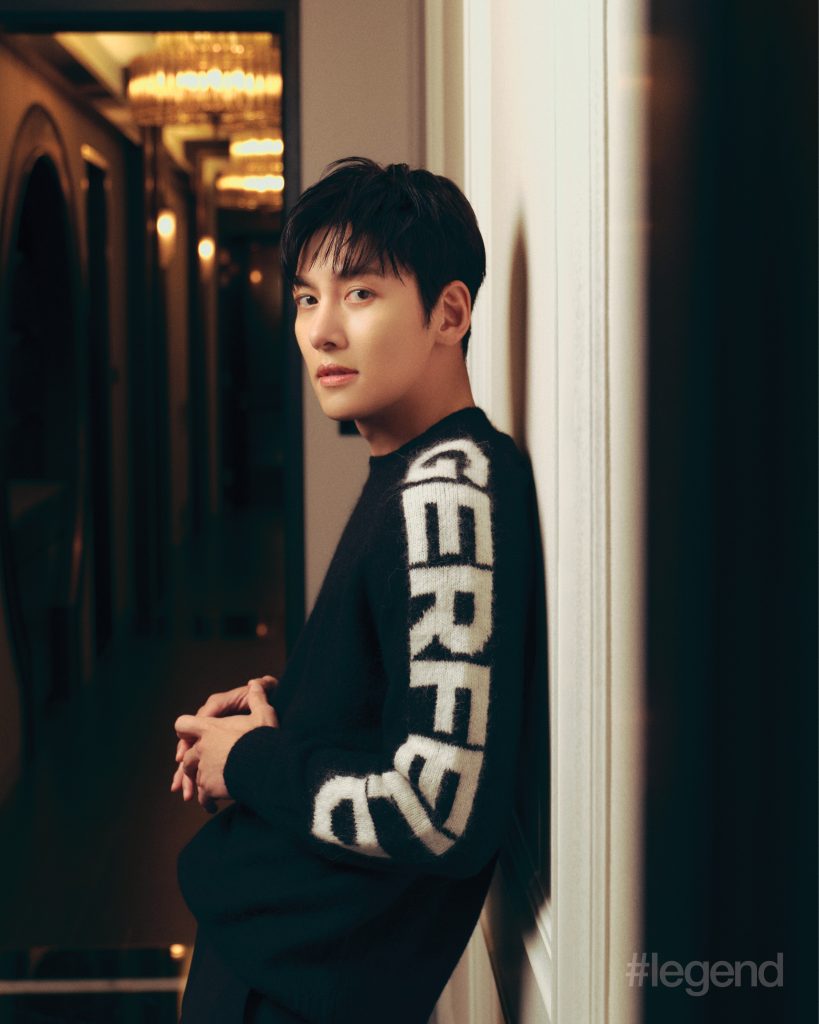 It might seem a rather rote answer given during an interview, but Ji does what he says, and even documents it for the 1 million subscribers of his namesake YouTube channel. Since August 2019, Ji's been capturing his fan meetings as well as what he does before, during and after, in eagerly anticipated vlogs.
These meetings take Ji and his crew all over Asia, from cities like Bangkok and Manila to Jakarta and Osaka. His "I'm a Slacker" series is a set of videos where he captures snippets of his trips to cities closer to home, such as Busan and Jeju, in between projects and we get to see just what this acting-singing sensation does to chill out.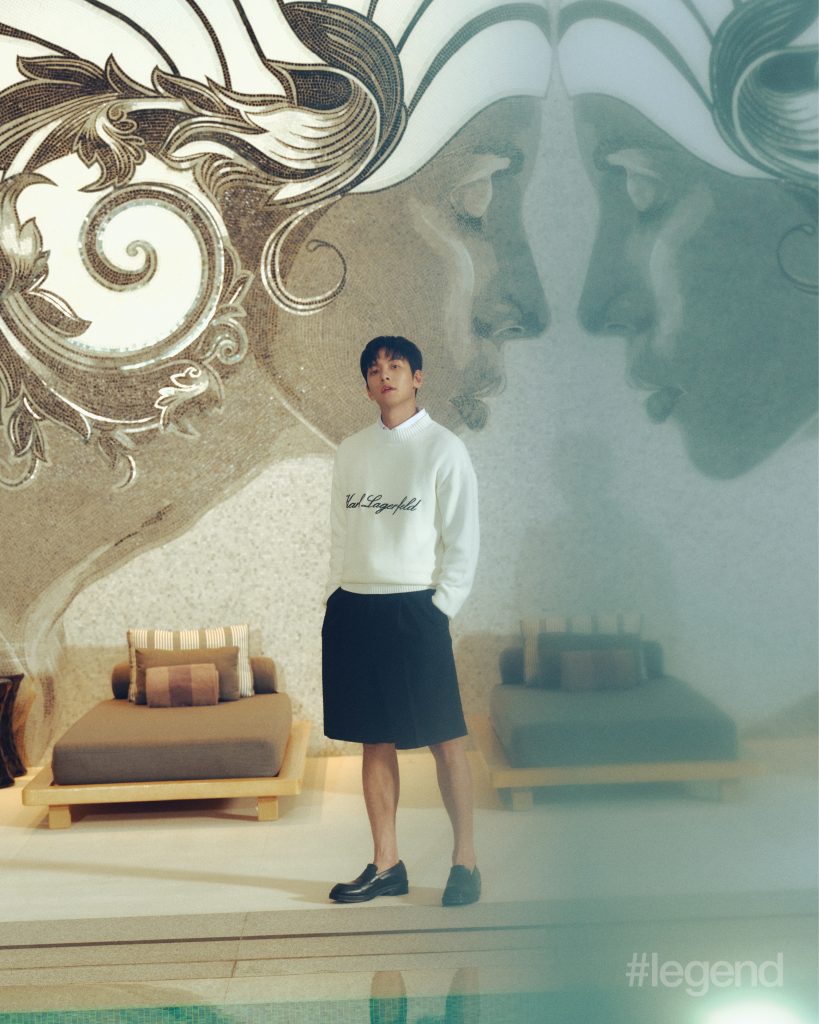 Ji even sent social media spinning this past March when he was spotted taking the Hong Kong MTR during a bit of free time before the 16th Asian Film Awards, where he took home the Next Generation Award. "I went to the Yik Cheong Building in Quarry Bay because I heard it's a landmark," he says of his one-day excursion. Ji seems to be exceptionally skilled at fitting in fun between work. "I saw a lot of people taking photos, so I also pretty enthusiastically took some there." This entire moment is quite well-shot and can be viewed on his YouTube channel.
"There were people playing xiangqi there and I really like that the buildings and streets in the area really gave off an energy and vibe that's unique to Hong Kong. I mostly walked around eating and taking photos, but the weather was also really nice," Ji reminisces. "I usually go [on trips] with family and friends. Even though it was a short trip to Hong Kong, it was a lot of fun. I think if I visit several more times and get used to the area, it would be even more fun. If I get to visit again, I'd like to check out other Hong Kong hotspots."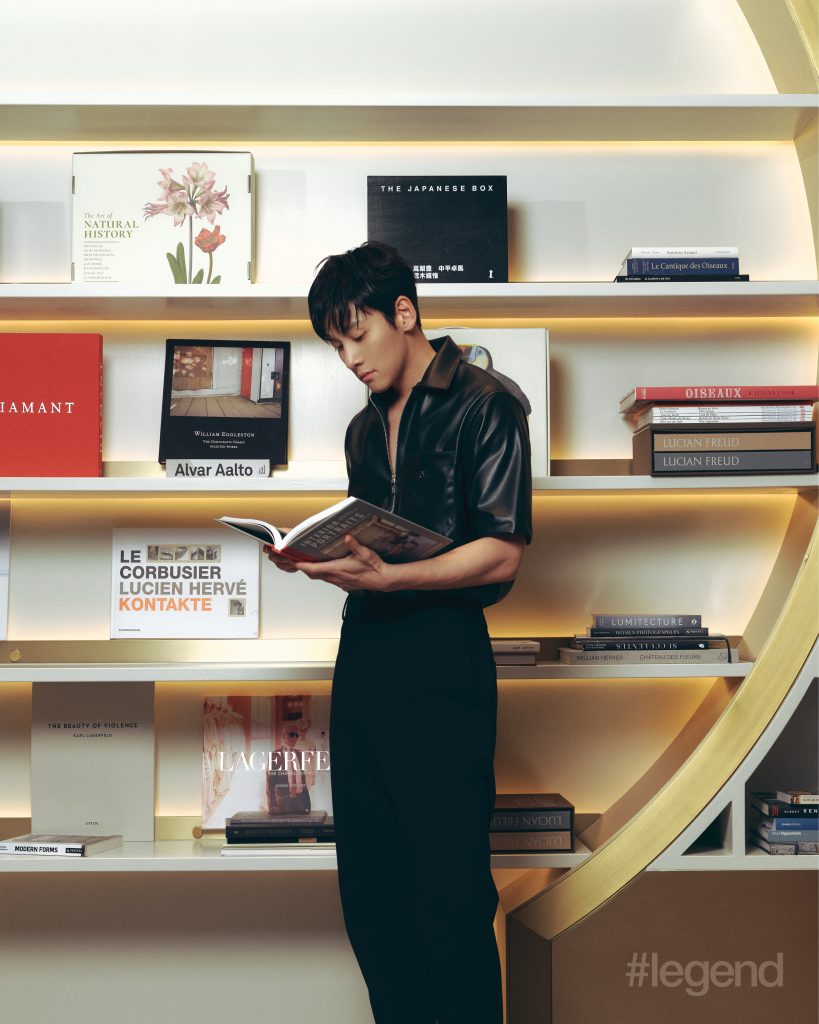 Ji's approach to his time off is remarkably relaxed given how little of it he seems to have. But it seems that this is exactly how he gets himself back into fighting shape. "I catch up on sleep, I hang out with friends or I go on a trip if I get a break. I don't really set anything in stone – like, I have to go on a trip or I have to work out to stay in shape. I just eat well, sleep well and work out to keep myself healthy. It's probably the best way for me to really rest and recover."
His most recent trip to Macau is somewhat testament to this ethos. Having gotten up at dawn to catch the earliest flight to Hong Kong from Seoul before connecting to Macau, the actor had a sliver of time to get ready for his appearance on the black carpet for the grand opening of The Karl Lagerfeld, after which he attended both the dinner and afterparty.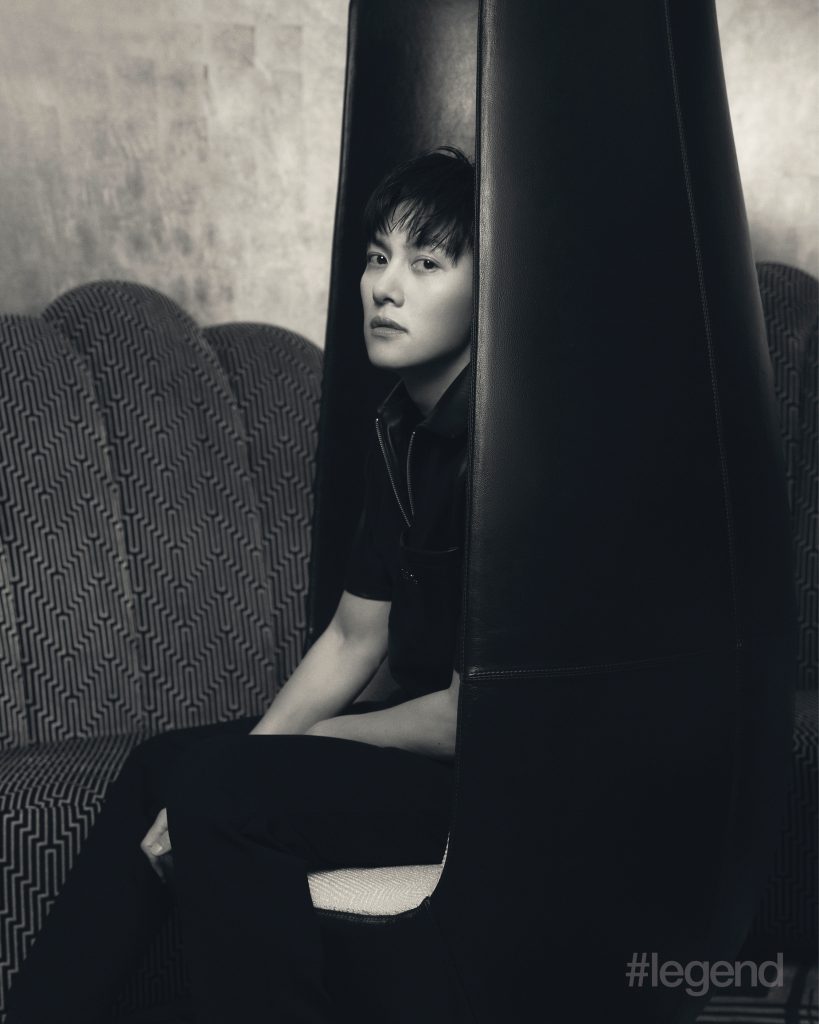 Throughout the entire night, Ji was gracious to all, never missing a beat when asked for a photograph and always extending his hand for a shake when greeting. Between a very long day for anybody, let alone someone who has been shooting nonstop even prior to arriving in Macau, and a cover shoot the next evening, he soaked in some rays at the hotel pool – subsequently posting a very well-received photo on Instagram – before heading in for hair and make-up and clocking in yet more hours of work.
While all of this may seem taxing, Ji's devotion to his metier is what keeps him going. Starting his career in musical theatre and working as a waiter while running to auditions, Ji, who was by all accounts a very good student, chose to pursue an undergraduate degree in theatre. From the start, in his role as Song Mi-poong, a sensitive secondary-school student with a predilection for speaking in super-formal language, to his somewhat villainous role as Toghon Temür in hit Korean historical drama Empress Ki, Ji, who has the looks and the build to box himself into the hero and good guy, has never shied away from playing characters across a range of genres.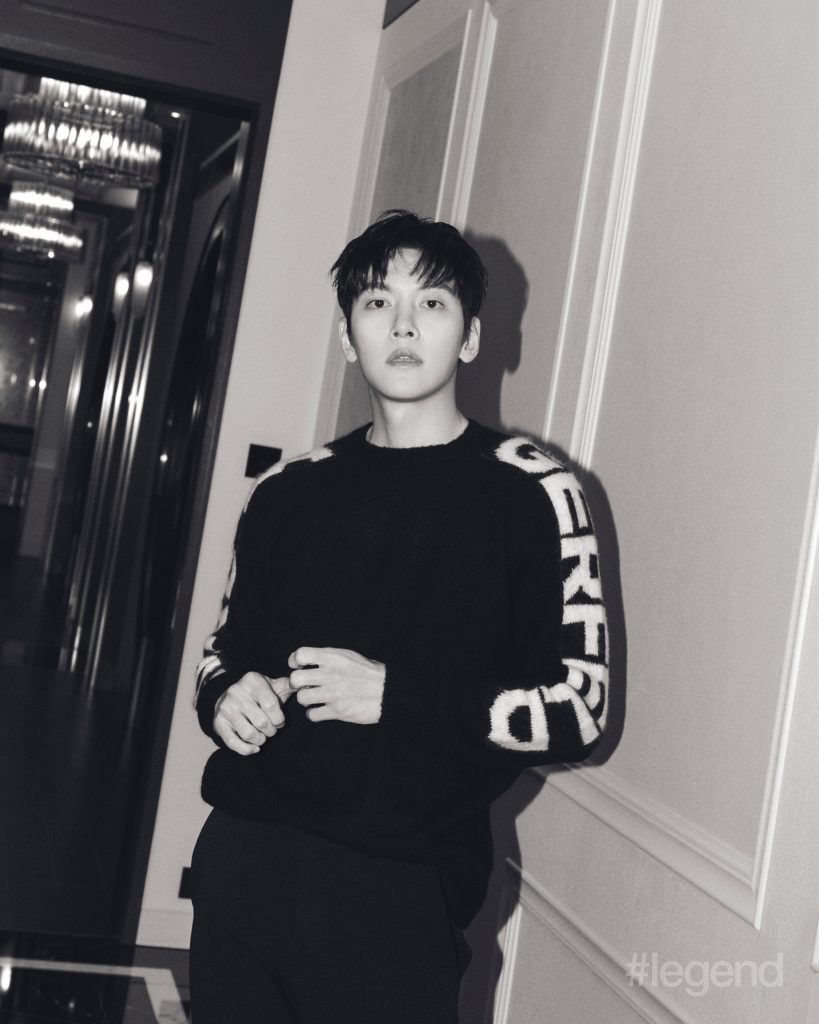 In fact, he seems to relish a challenge. While one could argue that he might be most comfortable on stage, given that's where he started, listening to Ji talk about the difference between musical theatre and a television or film set makes one question why anyone with so much success would still put themselves through the rigours of a daily stage performance, which he's done consistently every few years since 2007.
Also see: Digital Cover: Lin Min Chen x Baume & Mercier x Claudie Pierlot
"In musical theatre, acting starts the moment you get on stage until the end. For film and television sets – they have their fair share of rehearsals and prep work but the difference with musical theatre is that there are a lot of signals and signs that you've agreed to follow with both cast and crew when on stage. Once you start on stage, you can't stop and start again like you can on a film or television set," he explains. "With musical theatre, you can also feel the reactions and the level of concentration from the audience right away so that sense of live participation is really something else."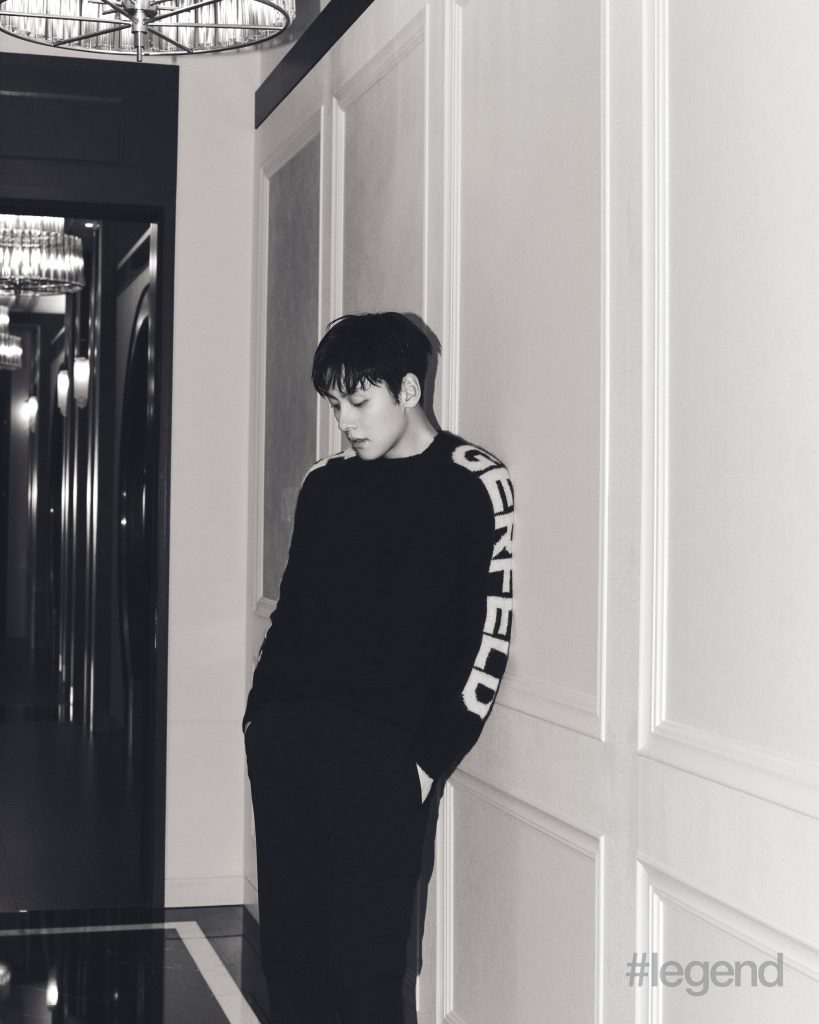 Ji's just come off the success of his last television series, If You Wish Upon Me, in which he portrays a troubled soul with a difficult past, and has just wrapped up filming The Worst of Evil, where he stars as Park Joon-mo, an undercover police officer alongside Wi Ha-joon and Im Se-mi. The series, which is due for release in the second half of this year on Disney+, sees Ji star in yet a new genre, away from his most recent roles as a tortured musician and troubled teen.
"The role that I've taken on this time is that of an undercover police officer whose emotions are quite turbulent depending on the moment and the situations he finds himself in. I'm really hoping that the grittier atmosphere of this genre and the flux of emotions and relationships can come across to viewers through my acting."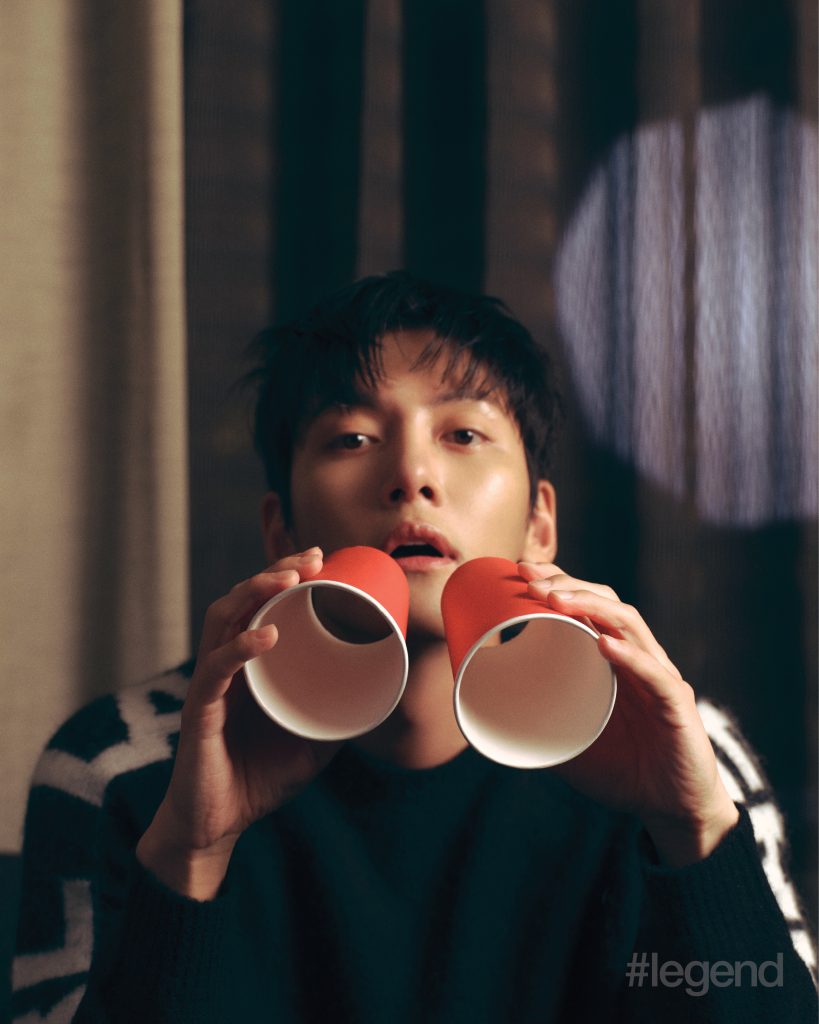 His dedication has already been roundly noticed. He's won a slew of awards across the years; most recently named the Next Generation honouree at the Asian Film Awards. Of this, Ji says, "I was grateful for the award because it feels like I'm being told that people are looking forward to the next steps I make as an actor. I don't really see the award as something that looks grandly back at my career as an actor.
It was something that gave me a reboot and a refresh in the middle of a really busy year. I think this acknowledgement really gave me the energy to carry on with the work that I had planned after it," he says, most humbly for somebody who really does have quite a grand career to look back on and, ostensibly, to look forward to. "I'll keep doing my best, like I've been doing up 'til now, to be an actor who does his best to act on every project that comes my way."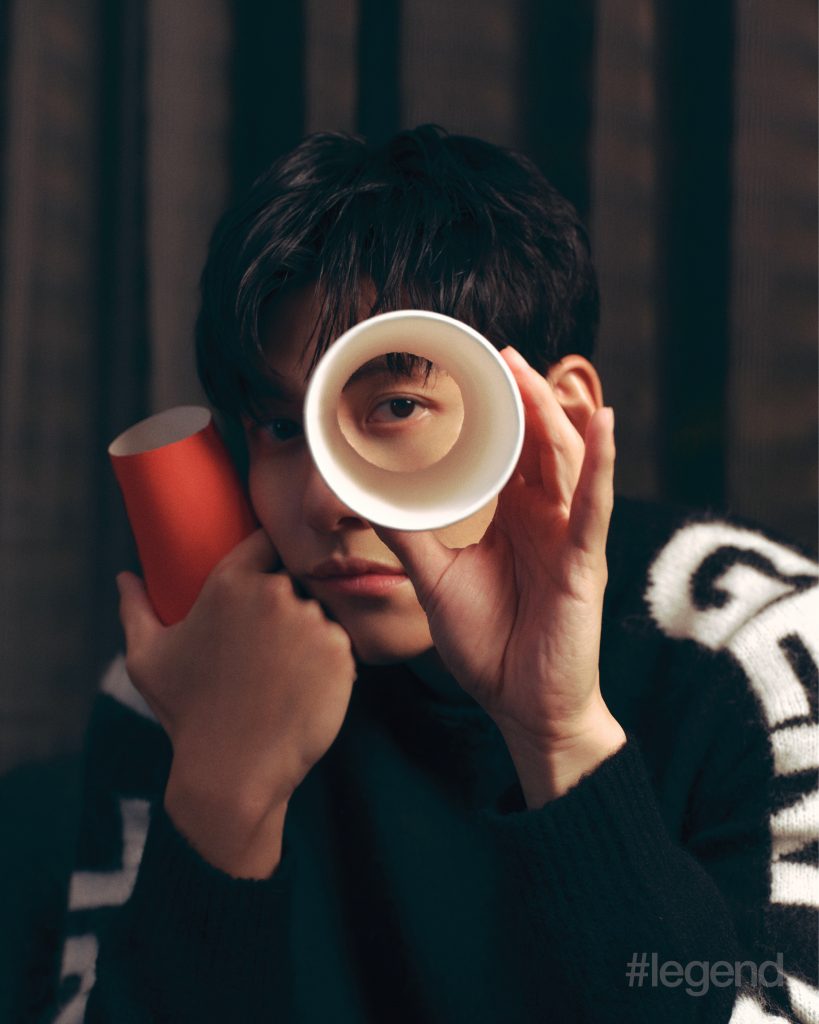 It's really not only that he does his best, because he does – he did all of his own stunts on The K2, and has done so once again on The Worst of Evil. "I practised a lot with my co-stars and the stunt team because there were a lot of action scenes where we were really performing our own stunts and we would all be practising with each other right up until we had to shoot our scenes on site," Ji says.
With experience across film, television, radio and musical theatre, Ji has, by now, dabbled and succeeded at performing across platforms. How does he keep choosing his roles and his projects? "I think it's a combination of both wanting to try different roles and where I am in my life," he says. "I consider a lot of factors, like what might seem fun, what I want to try or what I can do well. I don't think I choose roles based on my age, but I do think age has some influence because my age and experience do have some sway in the way I think at the time I choose a certain piece."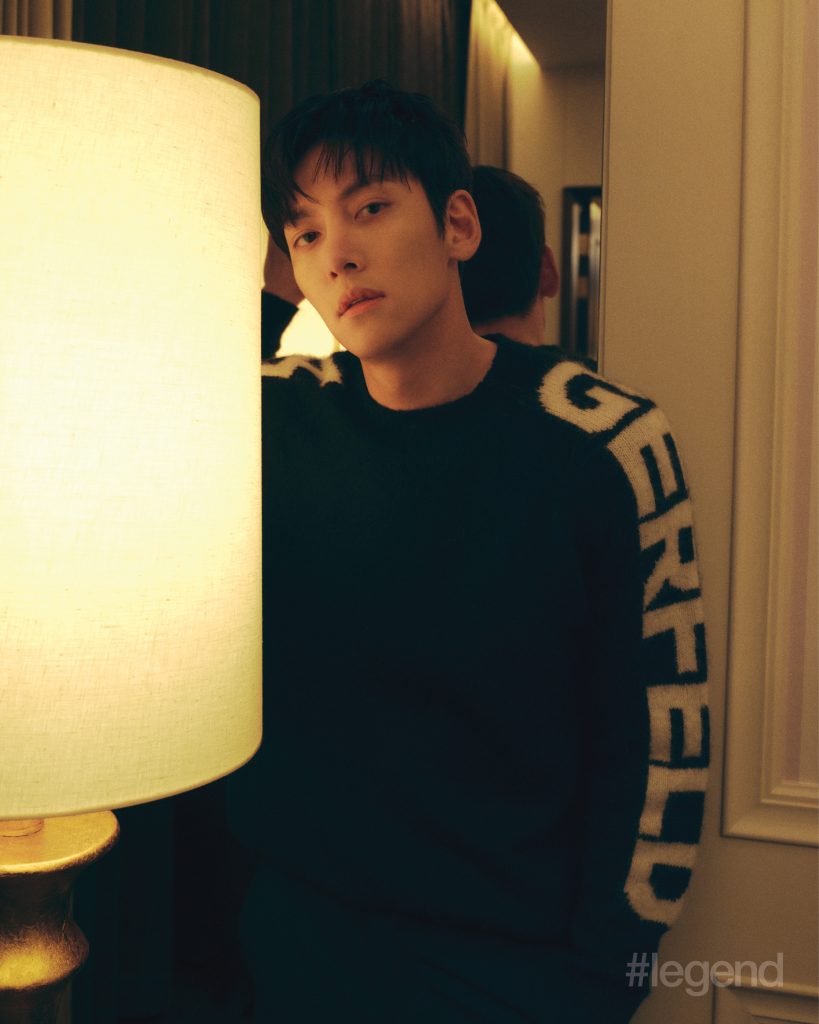 As for The Worst of Evil, Ji made his decision to participate in the project because the story is couched in both action and the existentialist problems and cynical heroes of film noir. "The intensity of the noir genre really attracted me to this project. At the same time, I really like the stories of the people that were blended into the plot," he explains. "I've done action series before, but The Worst of Evil is a little different."
Given the depths that Ji goes to get his characters just right and the lengths he's willing to take to get there, it might come as no surprise that when he gets a break he switches off. There are no airs about him as he leans on the railing watching the performance at The Karl Lagerfeld Macau's grand celebration party. He waves at fans below who are avidly catching the moment on their phones.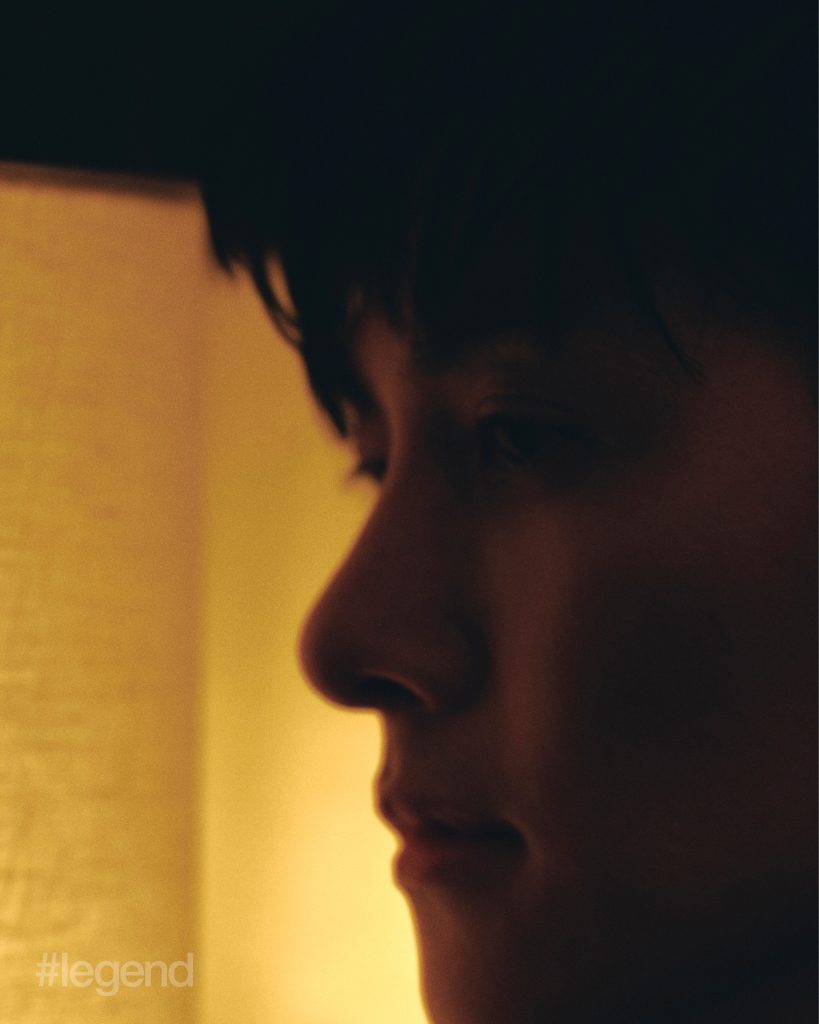 The next day, he's out and about in Macau taking photos at Senado Square, without a huge celebrity entourage. "You know, not a lot of people actually recognise me," he says when I ask about his personal excursions into different cities. "There are some people who occasionally do, which I'm grateful for. That itself is a memory."
What is he hoping to see this time in Macau? "I think just like The Karl Lagerfeld, Macau is a combination of Eastern and Western culture. So I want to just get a feel for the real Macau, walk down its streets and check out some local restaurants," Ji says.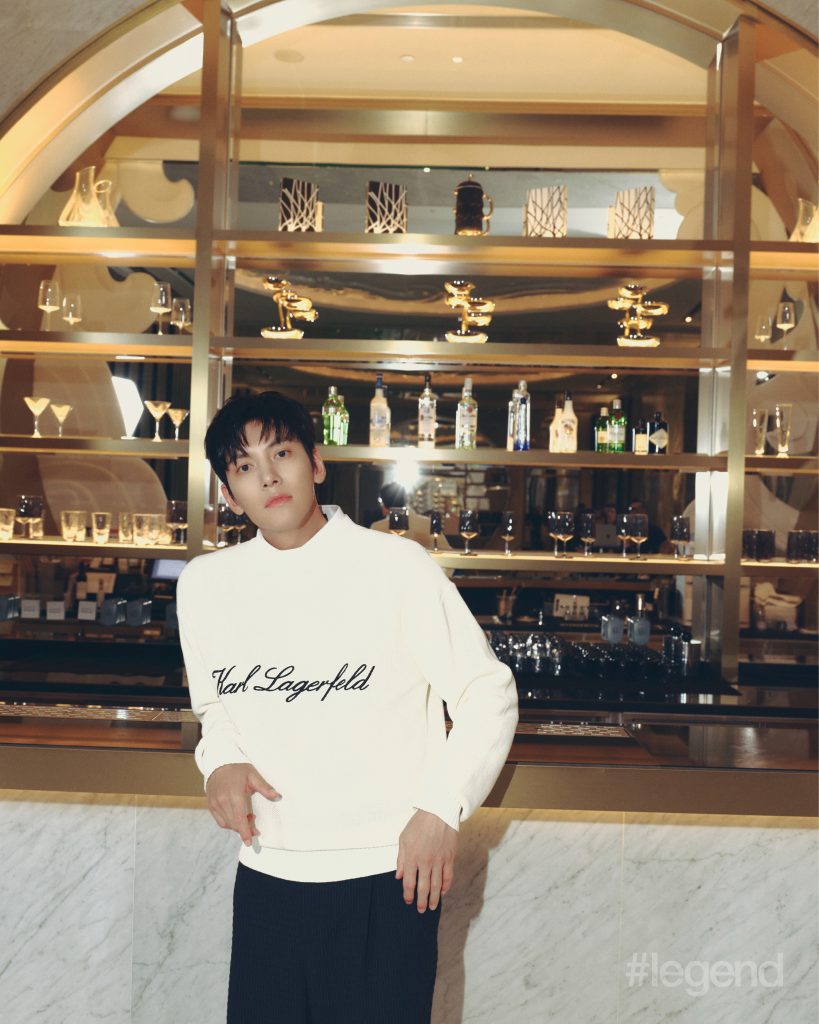 With just two days in town and a packed itinerary, it was hard to get all of that done but perhaps when Ji gets his next real break, he can take his #legend, his mother, to the city. "Unfortunately, I didn't get to spend time with my mother for Parents' Day this year so went on a short trip together afterwards. I was a little tired, but my mother had a really great time," Ji says. "I think it's important to spend time and make memories with my mum when I have time between work commitments." So, fans, keep your eyes peeled. You never know where Ji might pop up next.
CREDITS
Creative and production / #legend
Art direction / Zaneta Cheng
Producer / Danny Kang
Photography / Issac Lam
Styling / Lee Min Gyu
Hair / Park Nae Joo
Makeup / Lee Sang Eon
Venue / The Karl Lagerfeld Macau
Also see: Cover Story: Thanaerng on juggling school, showbiz and life