Cover Story: Thanaerng on juggling school, showbiz and life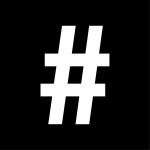 By: Zaneta Cheng
June 9, 2023
The Thai actress, model and singer – less widely known by her given name Kanyawee Songmuang – is only 26 years old, but after more than a decade in the industry she's developed a unique outlook on her work and life. She talks to Zaneta Cheng
Let's talk about Kanyawee Songmuang. More commonly known as Thanaerng, she has a way of inviting comments anytime she walks into a room. For one, she's just so tall. The 26-year-old Thai actress and model stands at 1.75m, so when anyone of average height glances up at her it's akin to looking up at the ceiling. Another look at her delicate features, large elongated eyes and rosebud mouth, and anyone meeting her for the first time can't help spilling out the obvious fact that she was born photogenic.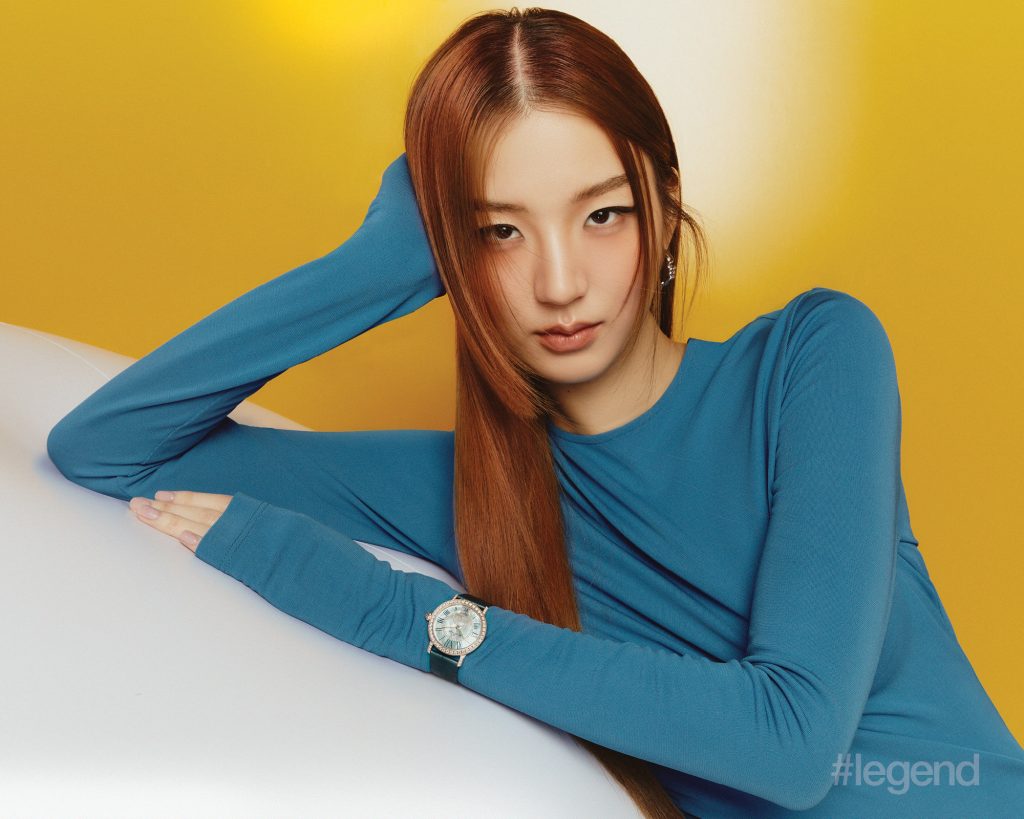 Thanaerng is also unguardedly friendly and amiable in the way very few celebrities of her calibre are, not to mention more sincere. Her nickname is a childhood one used by her grandparents, she says. It's all very girl next door. Even before our shoot begins, she's discussing with the stylist how best to pose so that she can feel comfortable in an abstractly designed garment without ever putting her foot down to say no. It's easy to see why she was the clear winner for Miss Teen Thailand when she competed in 2012 at age 15.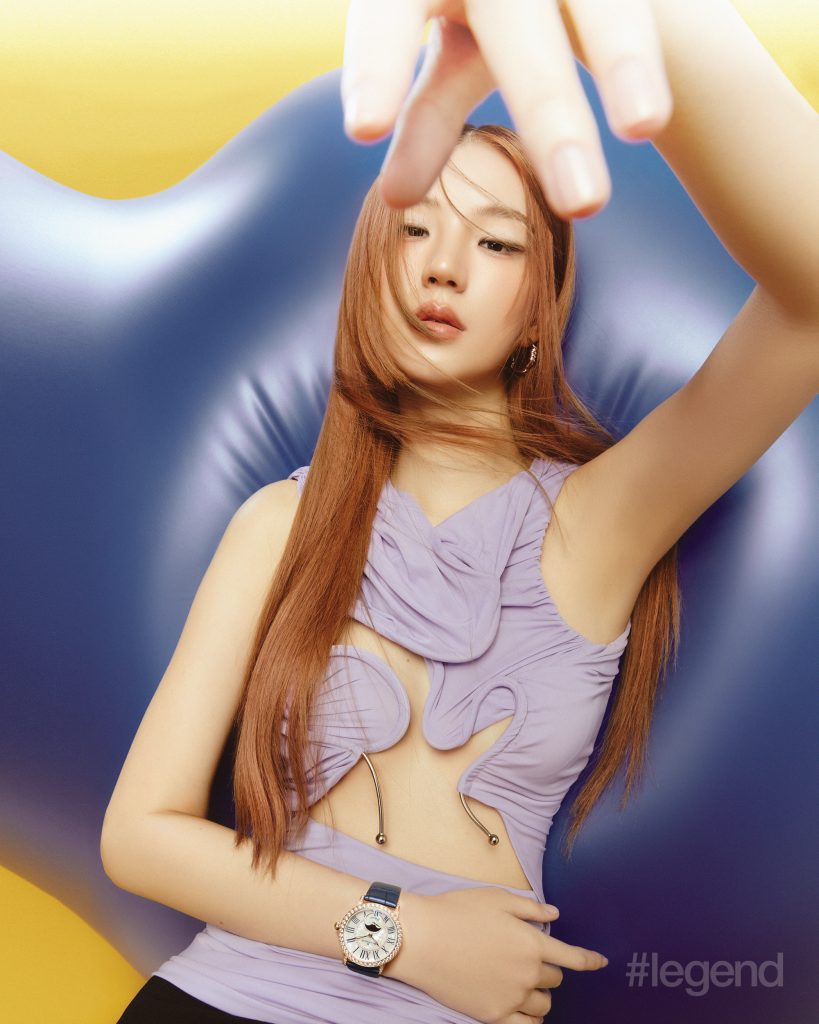 But the actress who is now known for her roles in television never aspired to a career in entertainment. "I never thought about performing at all when I was a child. I would watch cartoons all day, play with friends – all the normal stuff that kids usually do," she says. "My mum is actually the secret to my success. It was my mum who led me to take part in Miss Teen. She wants me to try new things all the time so that I can figure out what will suit me the most."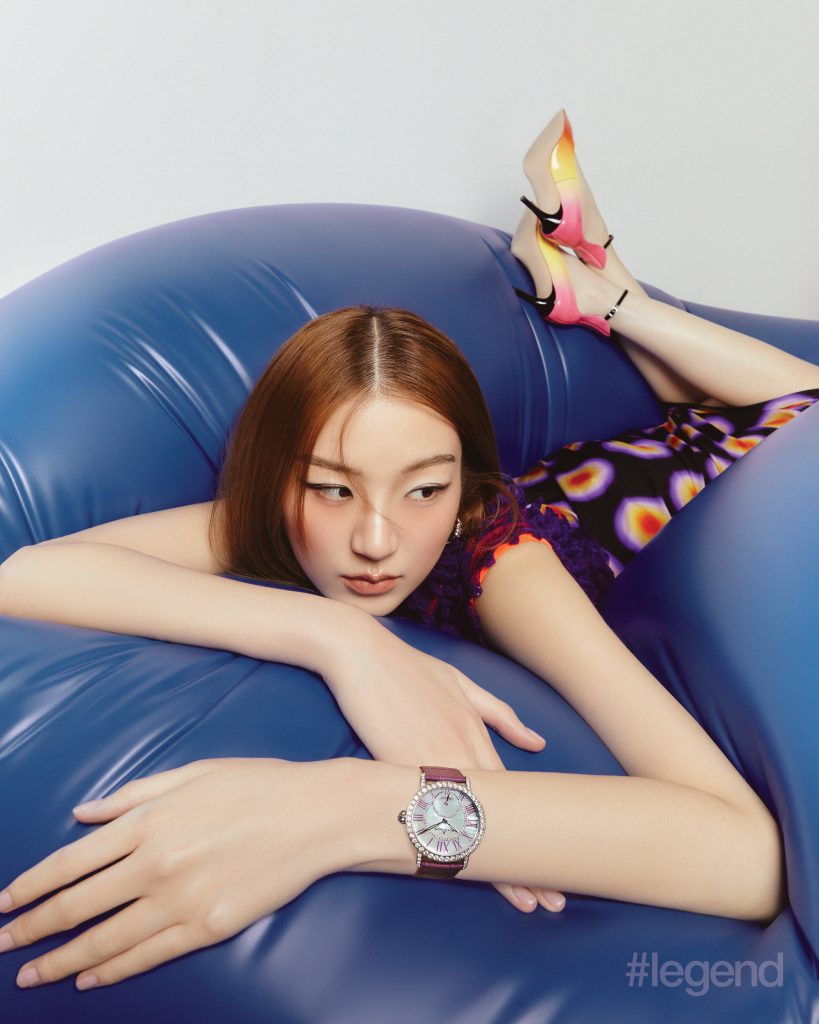 She's not kidding. Between filming, events and shoot schedules, Thanaerng is currently studying for a Politics, Philosophy and Economics degree at the College of Interdisciplinary Studies at Thammasat University in Bangkok. It's far removed from the industries she works in but the subject was a deliberate decision. "If I could turn back time, I would choose not to work during school time. I'd choose to study first. I chose politics even though I really did hesitate between studying fashion or politics, but I chose it in the end because in many ways law and economics are at the foundation of everything in the world around us," she says.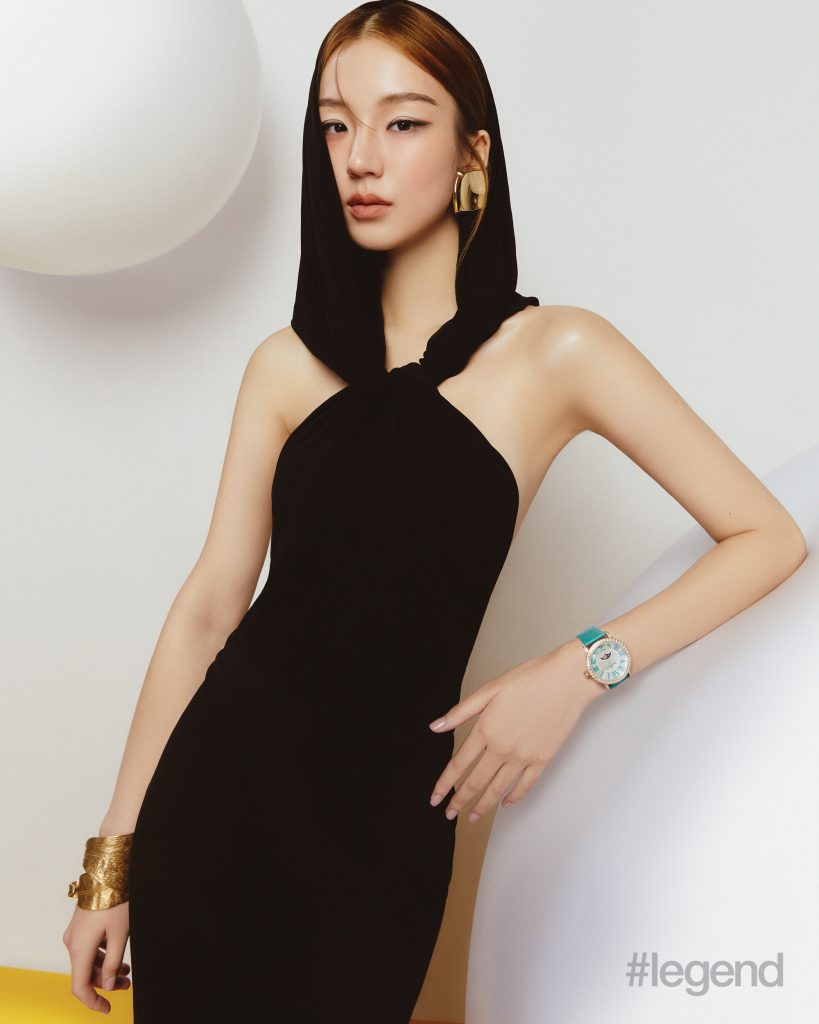 What's likeable about Thanaerng in all of this is despite balancing beauty and brains and a successful career, she's quite honest about how it doesn't come easily to her. "Working as a model and as an actress are two different things but the one thing they have in common is that they both require working with many people and within a team. Every job I get is a challenge. Nothing comes easily to me," she says with a laugh. "So I always have to keep practising."
Also see: Digital Cover: Lin Min Chen x Baume & Mercier x Claudie Pierlot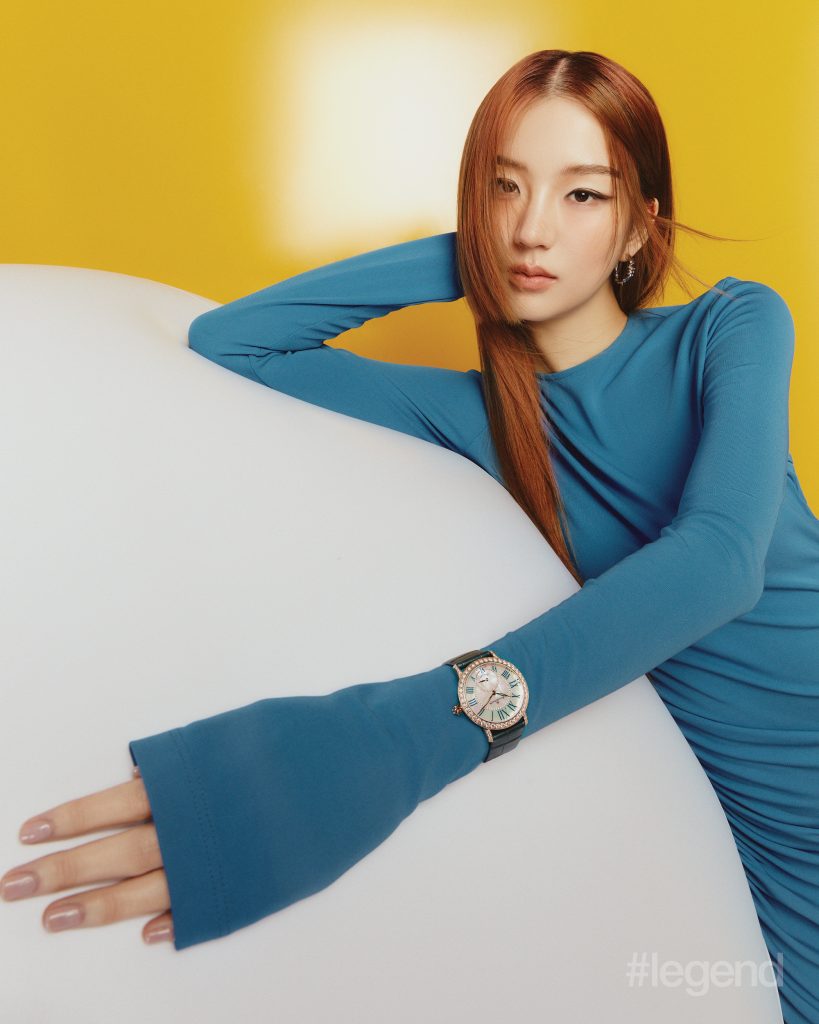 When she was first cast in the second season of Hormones: The Next Gen, a teen series that tackled heavier social issues, Thanaerng took acting classes every day from morning until one to two in the morning for more than a month in order to get ready for the series.
"I was completely unprepared for it. I didn't expect to get cast," she recalls. "The work I do challenges me every day so my attitude towards it is just to do my best today. If I have a problem, I work to find a solution for it."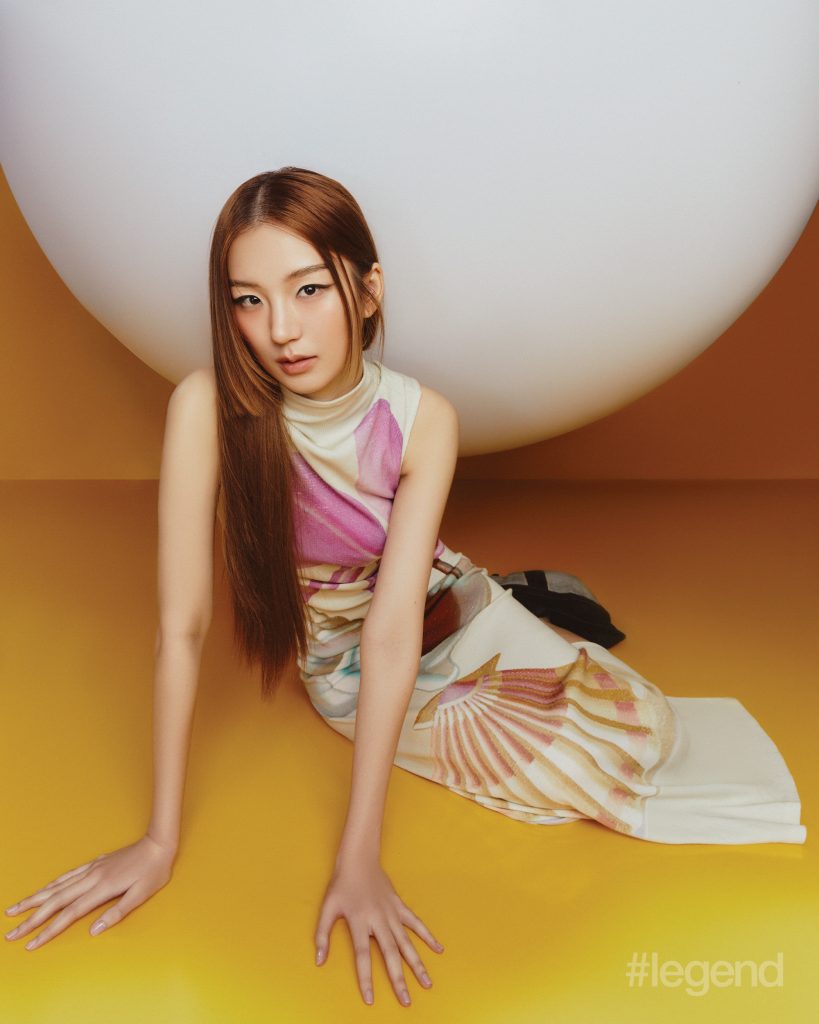 Thanaerng's character Jane, is a drug addict in the show. It's a pivotal role that saw her catapulted to national and international fame. But how does a clean-cut teenage beauty queen with a degree in PPE relate to an addict? According to the actress, "Jane and I both have a brother and both of us love our brother more at home. We know what we like and don't like, quite clearly. We both like to ask questions and find the answers." Where they differ is, "Jane's a straightforward person. If it were me, I tend to think carefully before I say anything."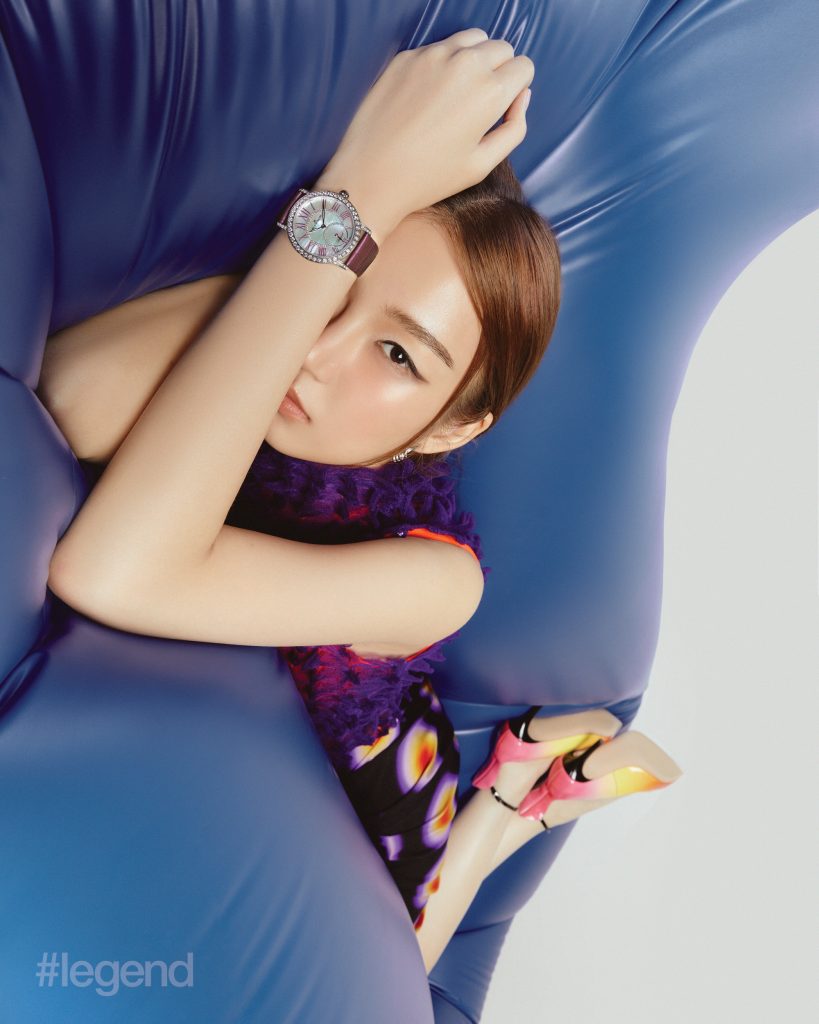 While she might consider her words before she speaks, Thanaerng is perhaps more intuitive in front a camera. As each shot progresses, she manages to find ways to pose – be it lying precariously atop a semi-deflated balloon or contorting her body in order to create just the right line that the team is trying to capture. She has a good reputation among Thai fashion industry insiders, who have been shooting her for editorial stories even before Thanaerng found success on the small and silver screens. "She has a high- fashion face," they say.
As for the star herself, "dressing up shows who we are," she says. It makes sense that she would be a good fashion model. After all, she nearly studied fashion before opting for PPE. "Clothes can express the unique personality traits of each person. It's fun to be able to use fashion to tell people who you are when getting dressed."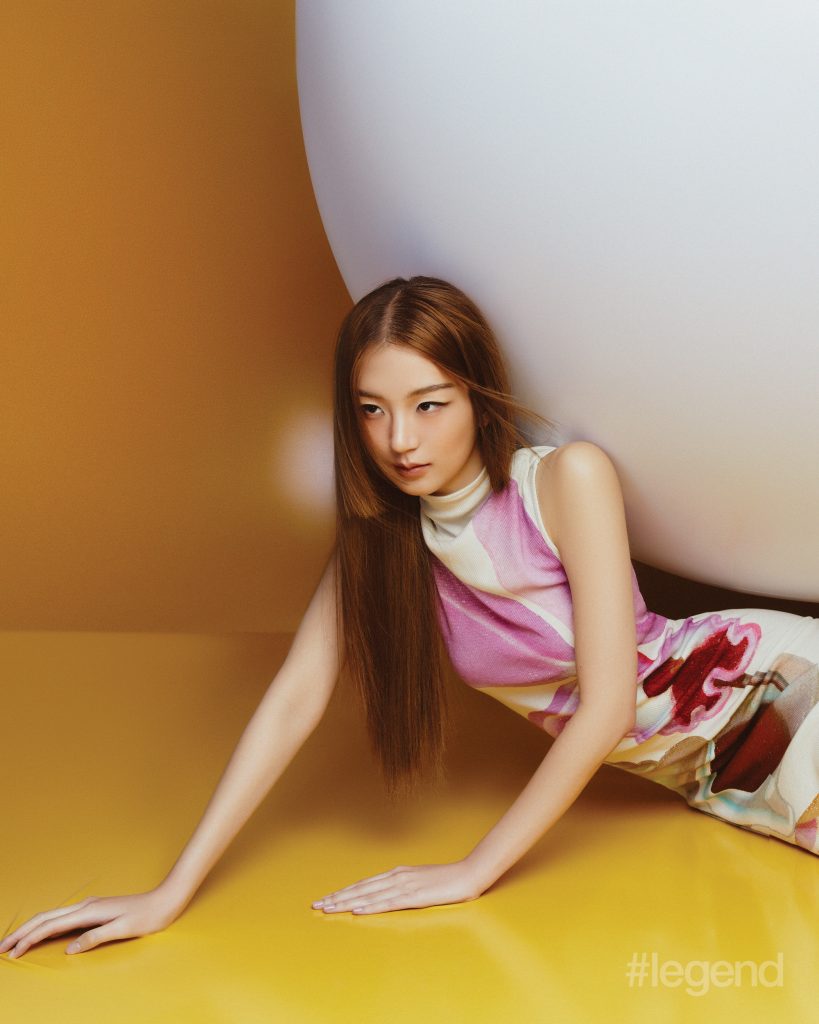 And it seems that when it comes to self-expression, Thanaerng is willing to try it all. On top of acting and modelling, she's recently released a song with one of Thailand's most celebrated young male stars, Bright. Titled "Good Times", it was chosen as the theme song for the television series Good Old Days: Our Soundtrack. When asked why she decided to sing, she says, "I don't know what I want to do specifically, but if something interesting comes along, I plan to do it all."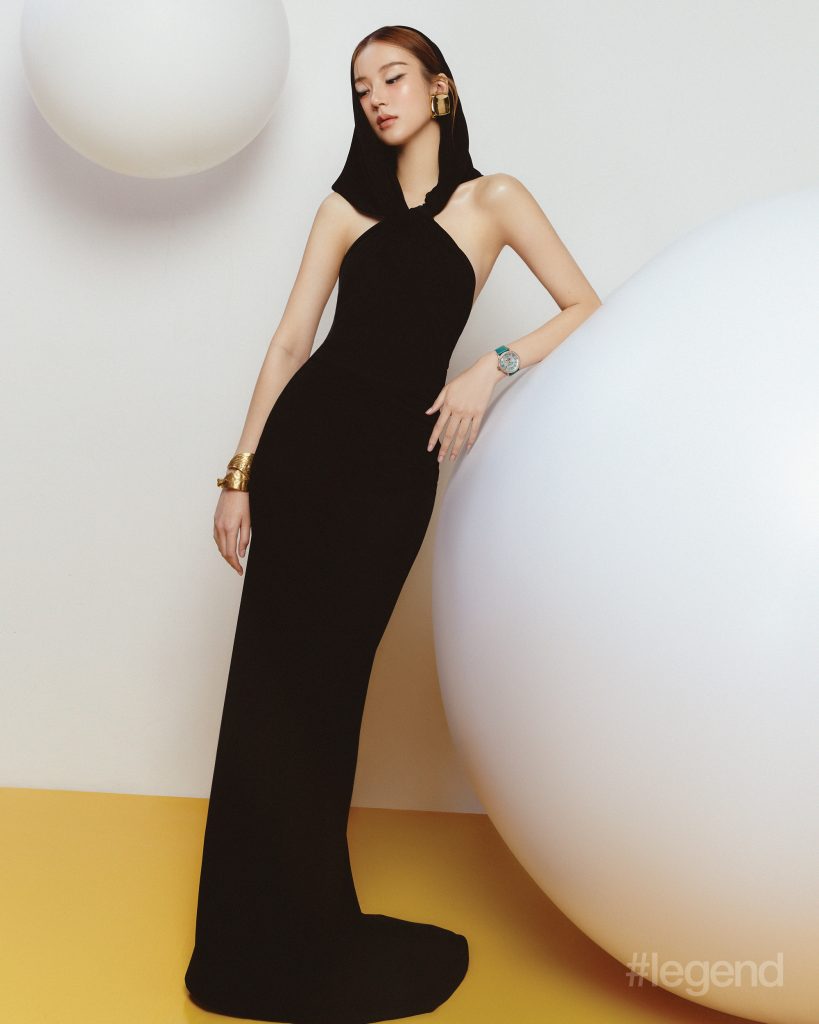 The key, it seems, to Thanaerng's ability to do it all lies in the star's knack for persevering with unwaveringly good faith in herself and the industry in which she works. "No matter where and when I work, there have always been and will always be amazing people in the industry who are able to support and teach us," she says. Thanaerng doesn't even look up to anybody because, according to the 26-year-old with wisdom beyond her years, "Everybody focuses on themselves and I also plan to focus on every job to make sure that the outcome is the best that it can be. At the end of the day, it's important to love yourself a lot in this industry. Don't put other expectations on yourself or you won't feel proud of yourself."
CREDITS
Creative Concept / #legend
Art direction / Zaneta Cheng
Photography / Waroon Kieattisin
Styling / Doublejan
Hair / Pubpuprubchok
Make-up / Jeera Jareonthamasuk
Styling assistant / Matharipoln Monthanatunrat & Titaporn Mahawan
Also see: Cover Story: Donnie Yen on staying ahead in showbiz