Titled "Possible Feelings II: Transmute," Miuccia Prada and Raf Simons' Fall/Winter 2021 Womenswear collection was inspired by the idea of change and transformation. No longer are men and women seen in their own separate silos – instead, the belief is that men and women both have masculine and feminine traits within themselves. Thus, the Prada collection explores the space that exists between conventional polar opposites.
Centred around physical freedom, the garments are animated via pleats and gathers, while fitted bodysuits in stretch knit fabrics keep things flexible. Evening gowns become utilitarian jumpsuits while tailored coats are reinvented in bright pop colours – with plenty of re-nylon, jacquard, faux fur and sequins.
The Rem Koolhaas-designed set with marble and faux fur was instantly recognisable from Prada's Fall/Winter 2021 Menswear show, which was repurposed and will eventually be upcycled and donated to Meta, a circular economy project based in Milan that offers sustainable solutions to waste.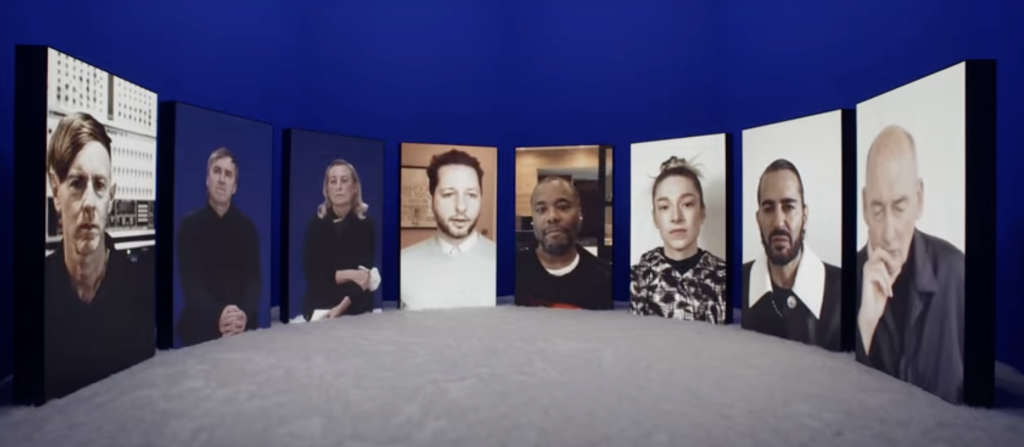 Following the show, Raf and Miuccia joined a roundtable discussion with the likes of Hunter Schafer, Marc Jacobs, Lee Daniels, DJ Richie Hawtin, Rem Koolhaas and Derek Blasberg to discuss the collection.
Check out the looks from the Prada Fall/Winter 2021 Womenswear show below:
See also: Fashion files: 10 best looks from Fendi Fall/Winter 2021-22