8 memorable outfits from the Biden-Harris inauguration ceremony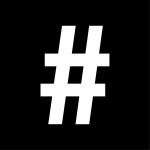 By: Ching-Yin Foo
January 21, 2021
The 2021 US Inauguration took place on a bright, sunny day, which is great because participants brought their A-game to the ceremony, and we managed to get a real good look at some of those lewks. Here is a rundown of eight memorable outfits that will certainly go down in history: 
Jill Biden
First Lady, Dr. Jill Biden, wore an outfit to the inauguration put together by designer Alexandra O'Neil, right here in the #GarmentDistrict pic.twitter.com/5MOMpox88Y

— Garment District (@GarmentDstrctNY) January 20, 2021
Photo credit: @GarmentDstrctNY/Twitter
That's Dr Jill Biden to you, and she's going to make sure you remember it. Dr Biden attended the inauguration ceremony in a sparkling turquoise tweed coat paired with a matching dress and face mask by New York-based designer Alexandra O'Neill, the founder and creative director of Markarian.
See also: 7 facts about incoming First Lady, Dr. Jill Biden
Kamala Harris
Vice President Kamala Harris's outfit was designed by Christopher John Rogers and Sergio Hudson. Rogers is a young Black designer from Baton Rouge and Hudson is Black designer from South Carolina. #BlackExcellence https://t.co/IhCYyxPOOV

— It's Madam Vice President Harris to YOU! (@flywithkamala) January 20, 2021
Photo credit: @flywithkamala/Twitter
We will never tire of reminding you that Harris is the first African-American and first Asian-American to serve as Vice President of the United States. She started her first historic day on a strong style note, in a stunning purple dress and jacket designed by Baton Rouge native Christopher John Rogers.
Michelle Obama
A moment of appreciation for Michelle Obama's Inauguration Day outfit pic.twitter.com/mBeFfJ6bPR

— Alexa Lisitza (@AlexaLisitza) January 20, 2021
Photo credit: @AlexaLisitza/Twitter
She set the internet on fire from the moment she arrived with her husband. It is easy to see why – the always stunning Michelle Obama looked every bit the modern superwoman in this Sergio Hudson-designed outfit: a plum-coloured coat and power jumpsuit cinched with a gold belt. 
Lady Gaga
SHE IS THE MOMENT. #InaugurationDay pic.twitter.com/B1mnmcsjur

— GAGA (@EnigmaticGaga) January 20, 2021
Photo credit: @EnigmaticGaga/Twitter 
Lady Gaga's inauguration outfit was somehow understated and still striking: her Schiaparelli outfit comprised of a navy structured fitted jacket embellished with a gold brooch of a dove holding an olive branch in its beak, paired with a silk red ball gown skirt. She also sang into a gold microphone. The look drew comparisons to Hunger Games and Game of Thrones aesthetic. 
See also: Glam up with Lady Gaga's rainbow eye look
J.Lo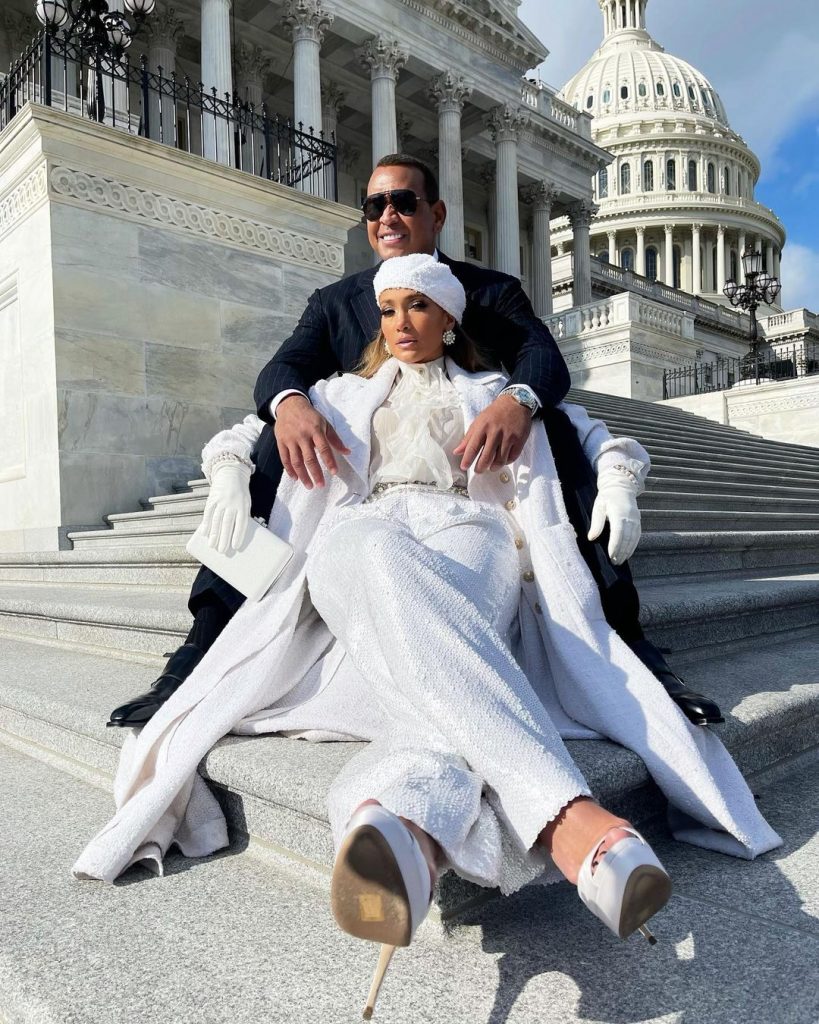 You wouldn't be amiss in thinking that J. Lo's inauguration look was sponsored by Chanel, because that is all that she showed up in, including her accessories. Dressed in all white, J. Lo performed "This Land Is Your Land" as well as "America the Beautiful", reciting the final words of the Pledge of Allegiance in Spanish.
See also: Let's glow: Jennifer Lopez to release JLo Beauty in January
Amanda Gorman
I have never been prouder to see another young woman rise! Brava Brava, @TheAmandaGorman! Maya Angelou is cheering—and so am I. pic.twitter.com/I5HLE0qbPs

— Oprah Winfrey (@Oprah) January 20, 2021
Photo credit: @oprah/Twitter
We will bet that you cried – or at the very least, teared up – during the  National Youth Poet Laureate's stirring recital of her poem "The Hill We Climb". The 22-year-old epitomised #BlackGirlMagic, and radiated poise in her yellow Prada coat jacket, fiery-red satin headband, and jewellery gifted from Oprah herself – earrings and a ring with a caged bird (a nod to Maya Angelou).
Ella Emhoff
Yo don't forget Ella Emhoff pic.twitter.com/Z55msJh4f4

— Sir Mildred Pierce (@SirMildred) January 20, 2021
Photo credit: @SirMildred/ Twitter
You are going to be seeing more of Vice President Kamala Harris' stepdaughter, who had the internet fluttering with her inauguration look: a gorgeous, embellished Miu Miu knit coat, capped with a Loeffler Randall Bobbie Headband. She brought a sense of Brooklyn cool to an otherwise formal occasion.
Bernie Sanders
And this is how Bernie Sanders stole all the attention at inauguration 😂

This is what you call a showstopper 😂🤣❤️ pic.twitter.com/so40jGmYUr

— StanceGrounded (@_SJPeace_) January 20, 2021
Photo credit: @_SJPeace_/Twitter
The Bern wasn't even trying to get into the spotlight, and yet here he is anyway, serving up yet another meme template with his no-nonsense inauguration look. The photograph of him, bundled in a brown coat and home-made mittens really caught the internet's attention. Fun fact: the mittens were made two years ago by a teacher named Jen Ellis, and they have their own Twitter account.
See also: John Legend, Lady Gaga, Demi Lovato and Justin Timberlake to perform at Biden-Harris inauguration