As the saying goes, your eyes are the windows to your soul – and even though you're mostly reclusive these days, it shouldn't hinder your creativity. Take Lady Gaga, for instance, who recently rocked an iridescent rainbow eye look while preparing a casual dinner at home.
You don't have to be a make-up guru to master this eye look, either. It's all about being daring enough to test-drive different colour combinations and blend them all together. Get started with these five gorgeous colour palettes to help build a striking base:
Morphe: Dreamy II Palette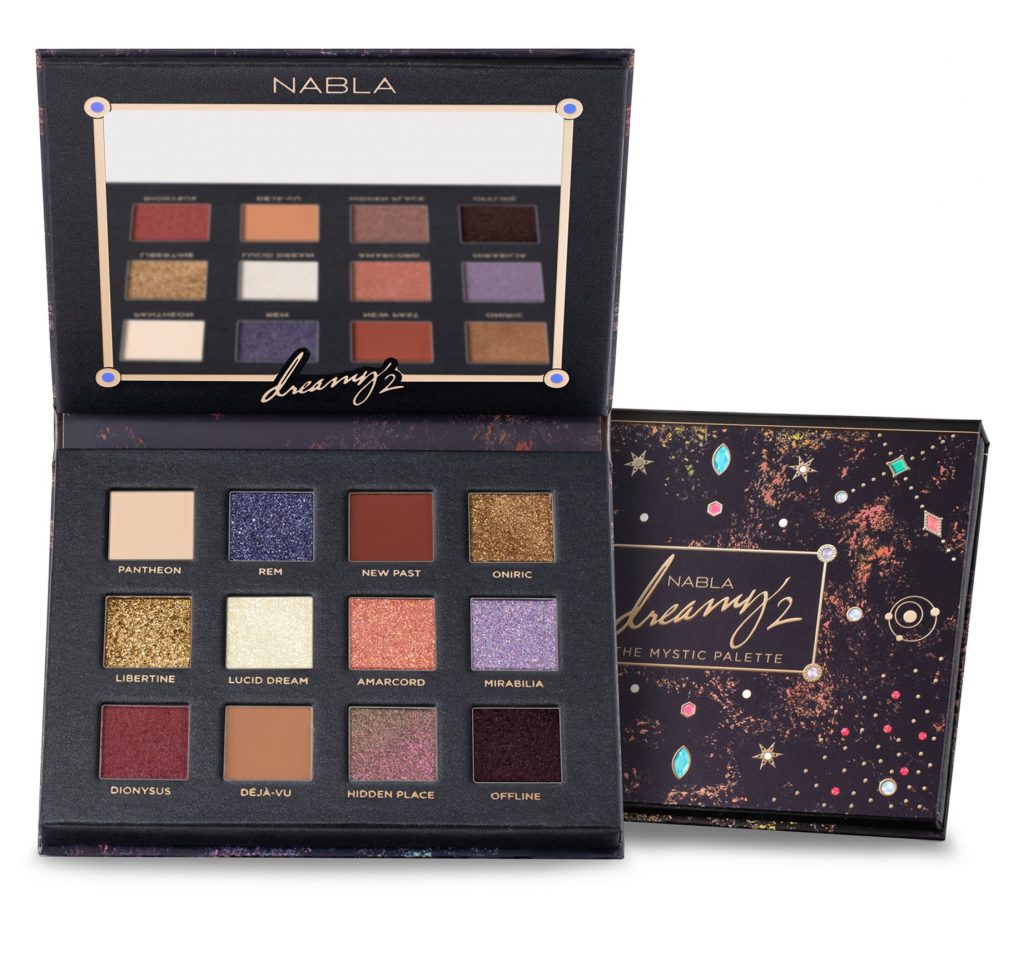 Like its name suggests, expect to create dreamy, ethereal looks with the 12 ultra-pigmented, creamy shades that are all packed in one palette by Morphe. Depending on your mood that day, you can also choose between five stunning finishes: matte, super matte, latex matte, metal foil and Morphe's brand-new super sparkle glitter.
Available on au.morphe.com
Pat McGrath Labs: Mothership VII Eyeshadow Palette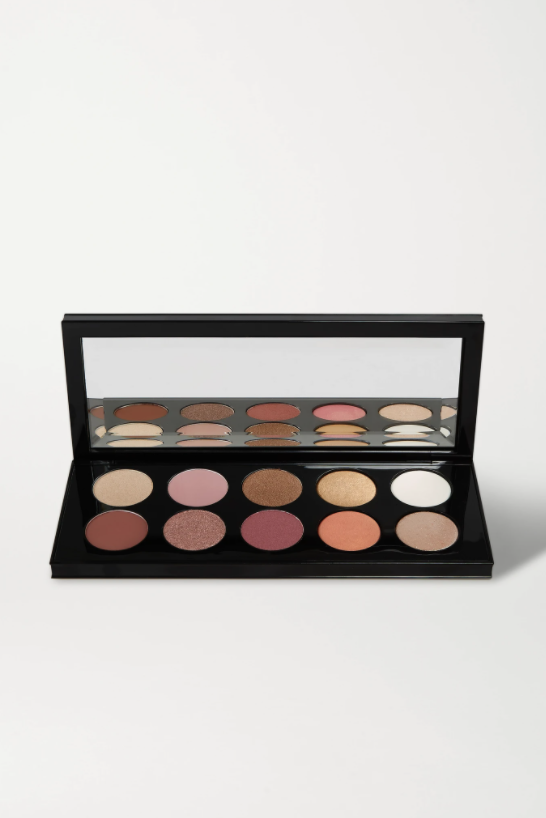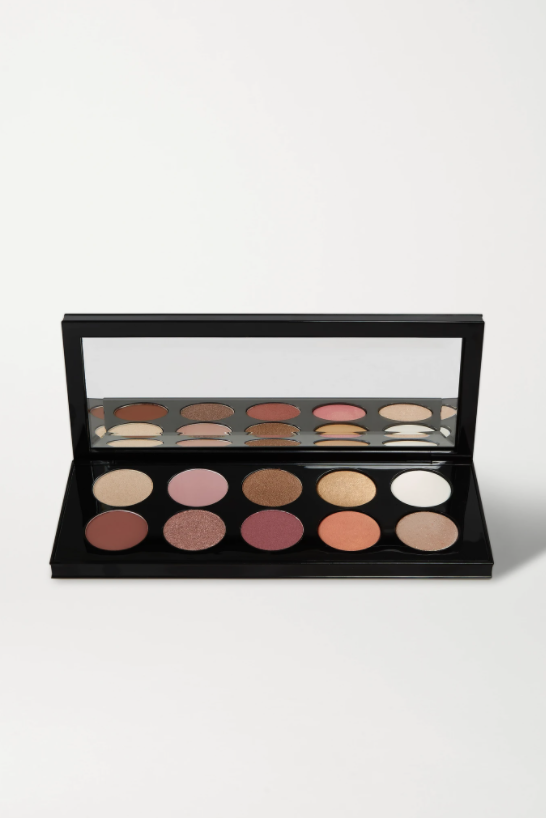 The Divine Rose palette by Pat McGrath features a beautiful array of shades, from vibrant gold to pretty rose. Each ultra-pigmented shadow is formulated to be silky-smooth so that each colour blends together harmoniously without harsh diffusions. Pro tip: use a slightly dampened brush to transform any of them into a liner.
Available on Net-a-Porter
Wander Beauty: Wanderess Escape Eyeshadow Palette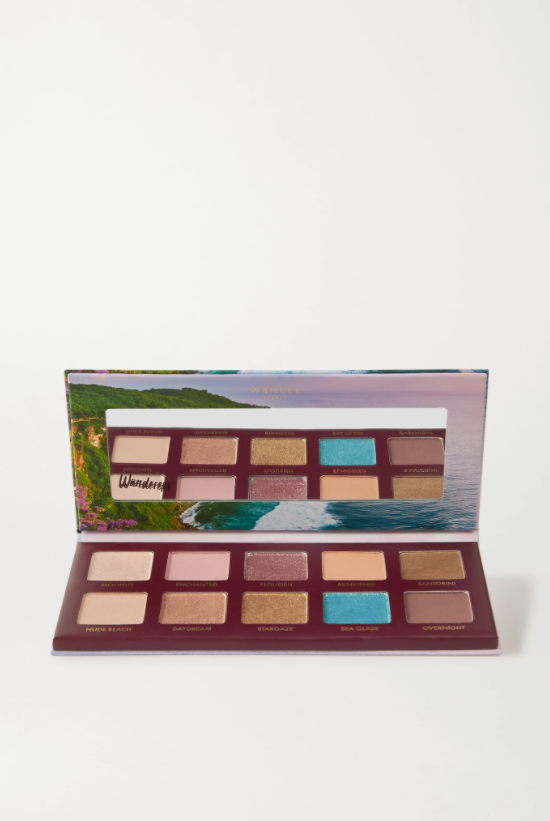 Your heart will melt a little when you discover that each shade in this rainbow eye makeup palette is inspired by a true story. Wander Beauty interviewed dozens of fans about their favourite adventures and the colours they discovered there. The palette encompasses 10 limited-edition shades in a range of finishes, from glittery foil to soft matte.
Huda Beauty: Pastels Rose Obsession Eyeshadow Palette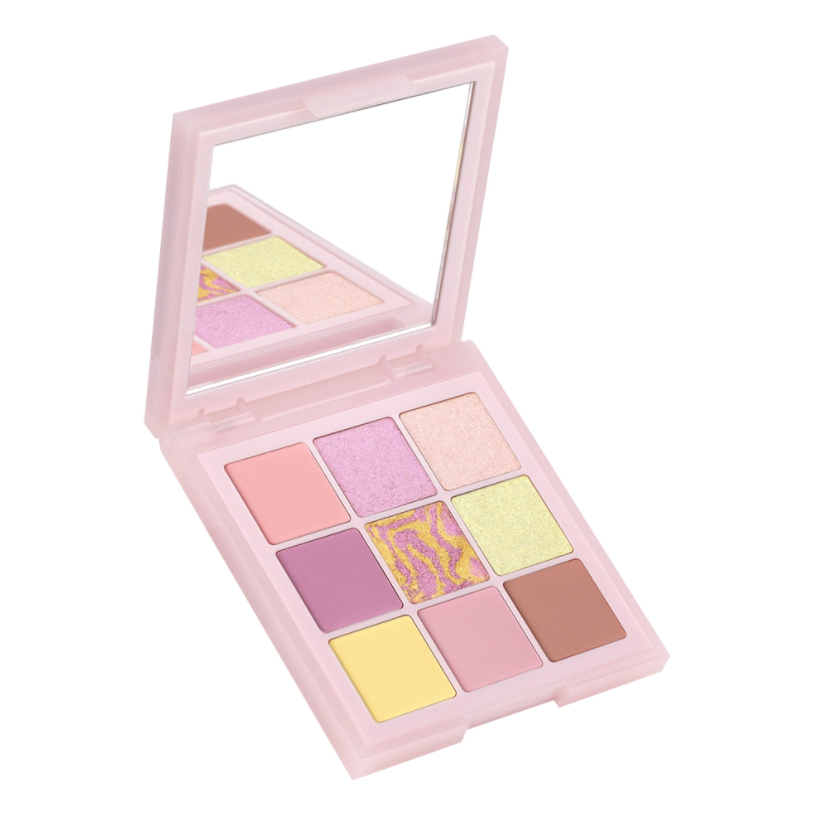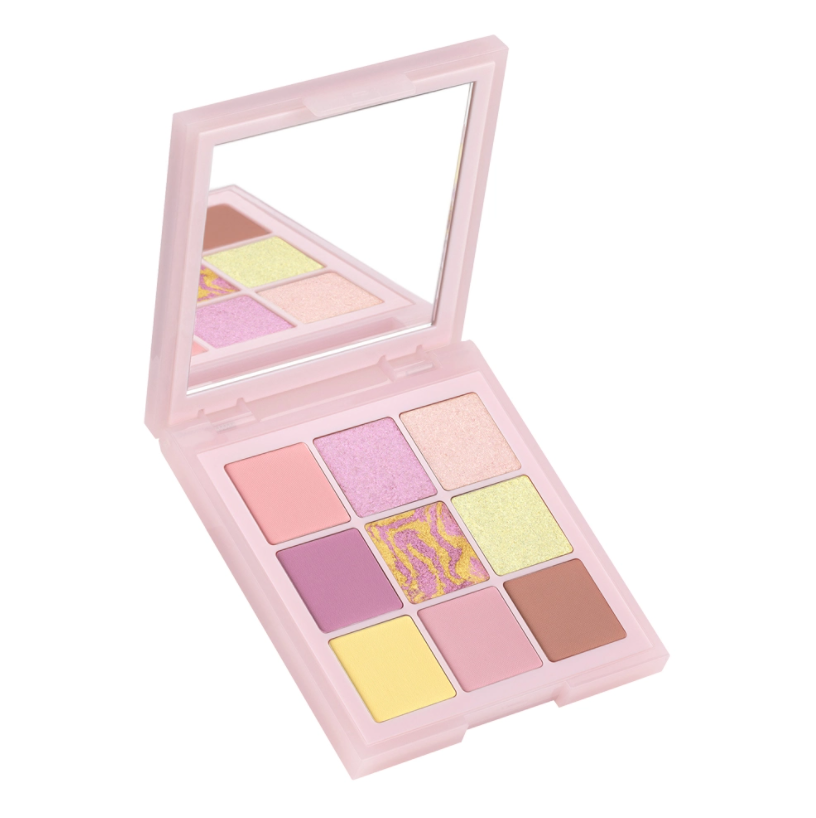 A Sephora exclusive, this compact eye palette by Huda Beauty helps create limitless looks in a range of styles, from soft-and-pretty glam to high-impact runway. Pastels Rose Obsessions features a wearable collection of dreamy ballet pink and blush peach mattes, delicate shimmers and sunshine yellows reminiscent of delectable Italian gelato.
Available on Sephora
Too Faced: Pretty Rich Diamond Light Eyeshadow Palette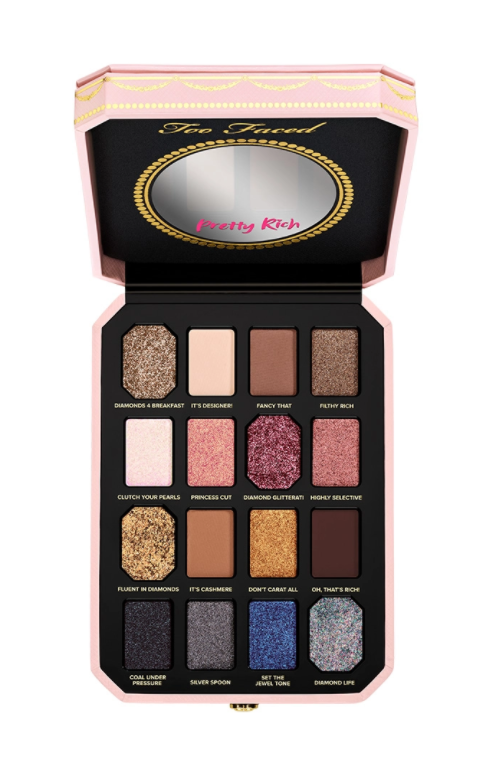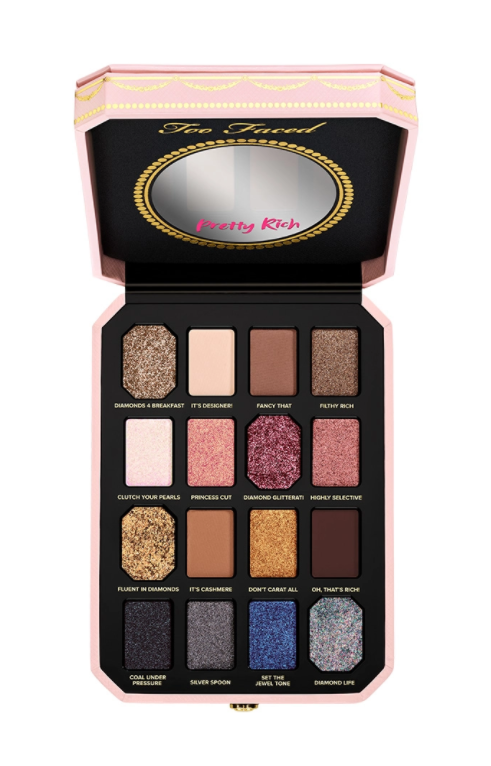 Another Sephora exclusive, this eye palette consists of 16 ultra-rich shades of vivid glitters, silky mattes and opulent shimmers engineered to be layered in infinite ways to mimic the multifaceted beauty of real diamonds. The ingenious feature about this collection is the four diamond-shaped press gel-glitter shadows that minimise glitter fallout, allowing for long-lasting sparkles without touch-ups.
Available on Sephora
See also: Skin love: 5 best bakuchiol-infused beauty products