7 facts to know about First Lady, Dr. Jill Biden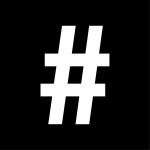 By: Elizabeth Choi
January 20, 2021
The 2020 US elections have been nothing short of suspenseful and unpredictable, but that's par for the course in this zany year. Dr. Jill Biden, wife of president-elect Joe Biden, became the subject of media scrutiny after a highly viral Wall Street Journal op-ed contended that Dr. Biden's doctorate of education did not warrant keeping the "Dr." before her name, and now, she's been given a historic snub as Melania Trump won't be giving her a tour of the White House's family wing.
With four degrees behind her, two of which are master's and one a doctorate, both the Wall Street Journal and the op-ed's author, Joseph Epstein, have been called out by everyone from former first lady Michelle Obama to the daughter of Dr. Martin Luther King Jr.
On the bright side, there has never been a better time to learn more about the incoming first lady:
She's a big sports fan
A Philly girl through and through, Dr. Biden never misses a chance to root for her city's sports teams. #AnytimeAnywhere is a hashtag that regularly appears on her Instagram account, and always in reference to her beloved Philadelphia Flyers, the city's National Hockey League team. While the Flyers are her first love, Dr. Biden follows all Philly sports teams: she is also an avid Philadelphia Eagles fan and often asked staffers when the Eagles were playing so she could follow the score between campaign events.
She could outrun you
Dr. Biden first got into running in the early '90s when the Bidens were asked to kick off a charity race for breast cancer awareness. Realizing how challenging running could be, she started running daily and has been at it for almost 30 years, participating in numerous charity marathons and races since then. A strong proponent of health and exercise, Dr. Biden's daily workout usually includes a four to five mile run and a bit of weight training. When she's not running with the Secret Service in tow, she's also been spotted at several barre studios throughout Washington D.C.
She's a longtime advocate for cancer research and awareness
Beyond her work in the classroom, Jill Biden has dedicated much of her life to cancer awareness. In 1993, after four of Dr. Biden's friends were diagnosed with breast cancer, she saw an opportunity to educate women on breast cancer prevention. In that same year, she founded the Biden Breast Health Initiative, a nonprofit that provides educational breast health awareness programs free of charge to schools and groups in the state of Delaware. When Joe Biden's son, Beau, tragically passed away from brain cancer in 2015, the Bidens jointly established the Biden Cancer Initiative to connect cancer researchers, health providers and patients for the purpose of improving cancer treatment and care, and accelerate cancer cures.
She believes the children are our future
As an educator, it's no surprise Dr. Biden set her Second Lady sights on children's education during her first tenure in the White House. In 2007, she helped to found Book Buddies, a program providing books for low-income children, and later even published her own children's books: she published Don't Forget, God Bless Our Troops, based on the impact of Beau Biden's deployment on his family, and Joey: The Story of Joe Biden, a picture book about the life of Joe Biden.
She has a big heart for military families
As a military mom herself, Jill Biden understands the unique needs of servicemen and women, and the impact their service has on their families. Together with former first lady, Michelle Obama, the two established Joining Forces, a program that supports the military community through wellness, education, and employment opportunities. Among its milestones, the initiative effectively lowered the unemployment rate for veterans and over a five year period, created more than 110,000 jobs for veterans and military spouses across the private sector, from tech to aerospace to telecommunications.
She may be a professor but that doesn't mean she won't prank you
As the eldest of five sisters and a teacher, Dr. Biden knows a thing or two about pulling a prank — she even recalls ditching school a few times. On the 2008 Obama-Biden campaign trail, she once put a fake rat on a podium where Joe Biden was speaking, then put the same rat on his pillow that night.
She's the first first lady to hold a doctorate degree
Dr. Biden remains the first first lady to hold a doctorate degree and the haters better get used to it: three of the four previous first ladies have also held graduate degrees, from Michelle Obama to Hillary Clinton to Laura Bush.
While that fateful op-ed may not have intended to catapult Dr. Biden into the spotlight, it's clear that the incoming first lady has already garnered the support of many who view ambitiousness in women as something uplift, not tear down.S
See also: John Legend, Lady Gaga, Demi Lovato and Justin Timberlake to perform at Biden-Harris inauguration