10 best memes of 2020: Kim K, Dolly Parton, Reese Witherspoon and more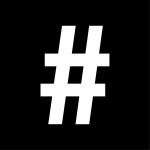 By: Ching-Yin Foo
November 6, 2020
If we were to judge a year by the memes it produces, well then, 2020 would be at the top of the class, having already given us a number of top-quality chef's kiss memes. Here are 10 of our faves (so far):
---
Kim Kardashian's oblivious birthday getaway
After 2 weeks of multiple health screens and asking everyone to quarantine, I surprised my closest inner circle with a trip to a private island where we could pretend things were normal just for a brief moment in time. pic.twitter.com/cIFP7Nv5bV

— Kim Kardashian West (@KimKardashian) October 27, 2020
She has already inspired a meme due to a tone-deaf moment ("Kim, there's people that are dying"), and Kim Kardashian West is once again providing the internet with another: her posts about her decadent 40th birthday celebration – a trip to a private island with her family and friends.
After 2 weeks of multiple health screens and asking everyone to quarantine, I surprised my closest inner circle with a trip to a private island where we could pretend things were normal just for a brief moment in time. pic.twitter.com/HcNrQr6NYl

— Ken Klippenstein (@kenklippenstein) October 27, 2020
Netizens have been swift with their backlash, with many parodying her post using her own caption, to point out just how insensitive and out of touch she was with her blatant display of wealth at a time when so many have been negatively affected by the pandemic.
---
How it started vs How it's going
how it started how it's going pic.twitter.com/IqhdYaVZ3V

— NaomiOsaka大坂なおみ (@naomiosaka) October 7, 2020
This is one of the more wholesome and uplifting memes to come out of the year: People sharing side-by-side photos of themselves starting out on their goals, versus their current selves to encourage others to strive for their goals. It is an inspiring movement that demonstrates that we have all kinds of different goals and different definitions of success.
During an exam essay:

How it how it
started ended pic.twitter.com/sgX5gFyKuh

— haydi 🕸 (@bbyhaydi) October 9, 2020
Now, the internet being what it is, parodies and jokes abound – of course – with the format being applied to the current world situation and other acutely relatable situations.
---
2020 Photo Challenge
Reese Witherspoon set off an Instagram trend back in August, by placing a variety of her own characters on a calendar grid to represent 2020. The grid of changing facial expressions, from hopeful optimism in January, to growing concern in March, and confusion in the summer as the months blur into each other, was very relatable to many.
One could argue that this is a variation of the "Dolly Parton Challenge" that went viral back in January (more on this next), but it came later in the year, at a time when light relief was much needed.
---
Dolly Parton challenge
Let us go way back to January to talk about the day Dolly Parton surprised everyone by launching a viral meme. The Dolly Parton Challenge, which could have alternatively been deemed The 4 Versions of Your Best Self, was a collage of four squares with four different photos of herself – one for each social media platform: LinkedIn, Facebook, Instagram and Tinder.
The premise itself is simple and not entirely new, yet it whipped up a storm. Within 48 hours of her post, many had made their own versions, including of course, various parodies of how they would present themselves on these platforms.
---
Bernie Sanders "I am Once Again Asking"
The truth is, we have an excellent chance to win the primary and beat Trump.

But the only way we can do that is if we have the sufficient financial resources.

So I am asking you today to contribute to our campaign before the FEC deadline: https://t.co/9y9BZMs0GM pic.twitter.com/wnYbUDBynW

— Bernie Sanders (@BernieSanders) December 30, 2019
This is not the first time that The Bern has served as an inspiration for a meme, but it may be the funnest one yet. Sanders released the original video behind this meme on the last day of 2019, asking his supporters to donate to his campaign before a fundraising deadline. However, his "I am once again asking for" only had its moment the following January.
my cats moments after i've filled her food bowl pic.twitter.com/6oRYYK5Onl

— quoth the RAEven🎃 (@PAYOLETTER) February 3, 2020
The phrase has resonated with anyone who has ever needed something from someone, and it has become a meme for shamelessly asking for things.
"Cancelling Plans Is Okay"
We want to preface this by saying that, despite how this meme devolved, mental health is important, and you should be practicing self care. Back in January, in the Before Times, people on Twitter were embracing self-care, and – with the best of intentions – starting posts beginning with the line, "Cancelling plans is okay."
canceling plans is ok. staying home is ok. staging your own kidnapping and framing your husband is ok. going on the run is ok. killing your ex is ok. coming home to the husband you framed for your murder covered in blood and pregnant with his baby is ok. do what u need to cope.

— Sarah McGonagall (@gothspiderbitch) January 4, 2020
But the rest of Twitter had its own idea, turning the format into a meme summarising ridiculous movie plots. The new meme started with that same line, before delving progressively into more specific plot details of a particular movie.
Everything is Cake
For a brief moment this summer, cake perfectly captured the existential crisis that many found themselves in. It all started with a Buzzfeed Tasty video, which showed a knife cutting into regular objects – Crocs, fruits, vegetables, toilet paper, soap and potted plants – revealing them to be completely edible cakes!
These hyper-realistic cakes were the creation of Turkish baker Tuba Geçkil. They were so realistic that it caused viewers to experience anxiety that every object, food video, or even person – could be a cake in disguise. The collective paranoia had many asking "What if everything is cake?!" in predictably hilarious fashion.
Nature is healing
Yet another meme that started earnestly – with reports of dolphins in the clean waterways of Venice, wild boars roaming the streets of Barcelona, and elephants getting drunk in the tea garden of a Chinese village- these were all revealed to be fake.
While it is nice to think of animals flourishing in a less-human, less-toxic environment, the "we are the virus" framing of the planet being better off as thousands were getting sick, was really insulting. And so began the spoofing, as Twitter users took over the meme and expanded on it in increasingly absurd and hilarious ways.
My Plans / 2020
Midway through the year, as people were coming to terms with life in a 'new normal', and contemplating its effect on their lives, their families and friends, a meme sprang up that showed just how COVID-19 had crushed the best laid plans for 2020.
That's right, this meme is a take on how everyone's hopes and dreams have come crashing down. Consisting of two side-by-side images – one captioned 'My plans', the other one captioned '2020' – it encapsulated the absurdity of the year by pairing an image of carefree naiveté with one of the impending reality.
How The Email Found Me
If you are still using the clichéd greeting "I hope this email finds you well" in your communications, please stop, not least of all because it is now a meme.
The thread starts with the dreaded virtual pleasantry, followed by the phrase "How the email found me", which in turn, is accompanied by an image that is categorically not well, usually showcasing states of anger, exhaustion, or stress. This is not a new meme, per se, but it's recent resurgence shows that it is still very relevant.
Bonus: #legendmemes
If you know, you know… (brr)! Be sure to follow us on Instagram @hashtag_legend for more fun memes!