#legend talks to three owners with horses competing for the highly coveted title in the BMW Hong Kong Derby
It's been called a once-in-a-lifetime challenge and a single shot at glory. The BMW Hong Kong Derby, taking place March 19th at Sha Tin Racecourse, is the ultimate prize in the three-race Four-Year-Old Classic Series. Exclusive to four-year-olds, the race is staged at a distance of 2000m and follows the Hong Kong Classic Mile and Hong Kong Classic Cup in the Classic Series. Not only is it a supreme test for Hong Kong's emerging stars but it's also a key identifier of the city's future heroes.
Given that horses have just one chance to enter the Derby, a victory in the race is a most coveted feat of achievement for trainers, jockeys and owners.
#legend had the opportunity to sit down with three owners whose horses are entered in this year's race to learn more about the joys of horse ownership, their expectations for the upcoming Derby and the significance of this once-in-a-(horse's)-lifetime event.
Janice Wong, owner of Super Sunny Sing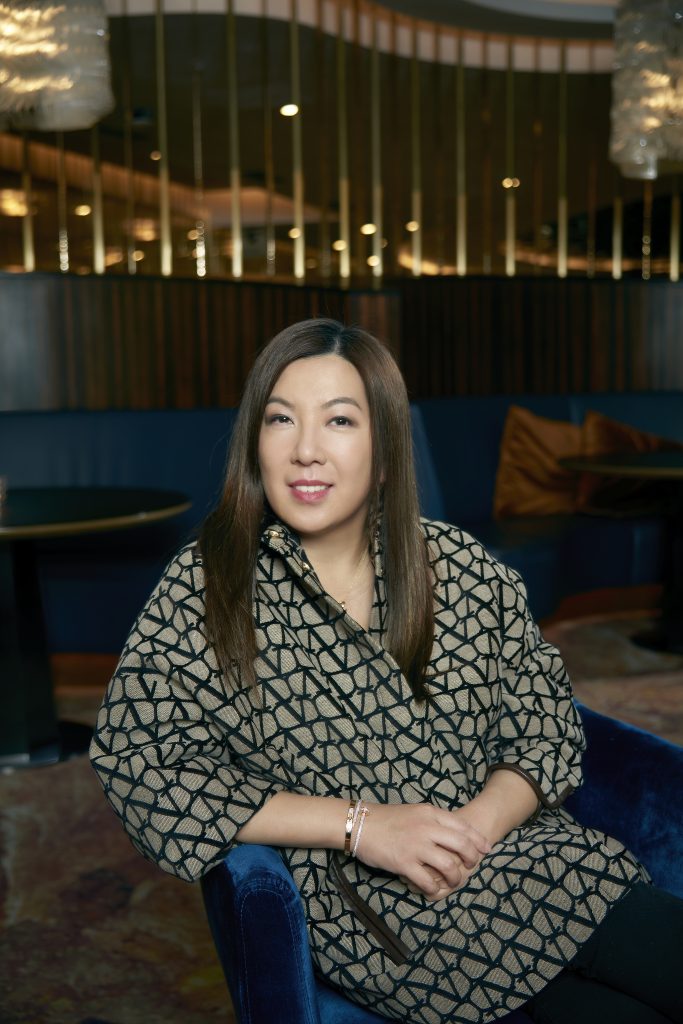 A third-generation horse owner, Janice Wong has enjoyed her share of exciting races – including two previous Derby wins by family-owned horses. Last month, she was thrilled to see her horse Super Sunny Sing, named after her previous favourite horse Sunny Sing, win the Hong Kong Classic Cup, the second leg of the Four-Year-Old Classic Series. Now she's ready to sit back and enjoy the Derby, and hopefully celebrate another victory with her family.
Why did you decide to become a horse owner? What about it interests you?
I come from a family that is very passionate about horse racing. Both my grandfather and my father were horse owners, and I started to go to the stable with my dad when I was three. That developed my interest in horse racing. Horse racing is not just a hobby for me, it's also a way to bond with my family. We enjoy going to races together and we always have fun discussions about the horses and we share all the victorious moments. And from my grandfather to my father, to myself and my brothers, I think it's a kind of family succession. So, horse racing really means a lot to us.
What does the Derby mean to you and what's the significance of the race to you as a horse owner?
I knew from the beginning that the Derby is a very special race. It's the ultimate challenge for the horse, the trainer and the jockey. And it's the ultimate win for the horse owner. So, as a horse owner myself, I feel very honoured to be part of it. And as a once-in-a-lifetime glory, it's not just for myself but it's also for my family.
Also see: Lamborghini stays slick at 60 with round-the-year global celebrations
Your family has won the Derby twice – can you tell us more about the experience of the past Derby wins and what they mean to you and your family?
The first Derby win as a family was back in 1995 with Makarpura Star. I was only 13 at the time so I wasn't old enough to go to the races, but I still remember all the smiling faces and excitement from my parents, my grandma, my uncles and aunties. It's very memorable. The second one was our first syndicate horse Collection that won in 2009. That was my first horse and I was very much involved as both I and my father were the syndicate managers. So we were very excited and so proud when he won the Derby. It was unforgettable.
Super Sunny Sing just won the Hong Kong Classic Cup. Can you tell us more about this?
Super Sunny Sing is a Privately Purchased Griffin (PPG, a horse that is imported to Hong Kong unraced). When I first saw the horse, I really fell in love with him, I thought he was very calm and quiet. My parents helped me to select him as well and we were told that he was likely to be a sprinter. No one ever thought about the Derby, but he has been surprising us with his speed, his fighting spirit, his strength and his determination to win. And he has been improving in every race, winning from 1200m to 1800m, and is now heading to the Derby.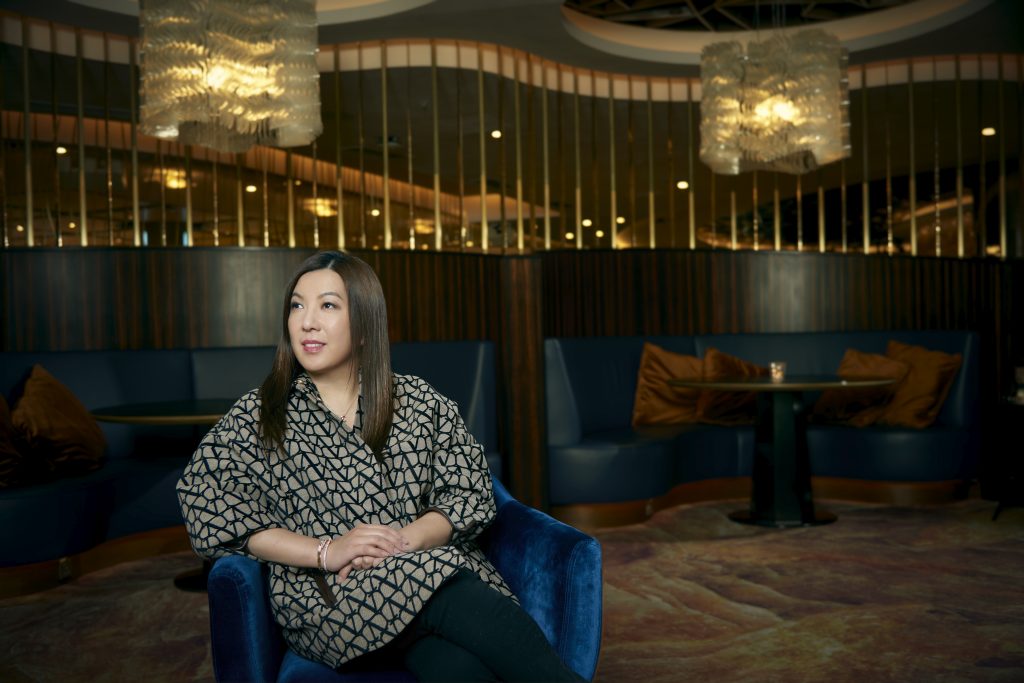 What's some of the advice your dad has given you about horse ownership or the Derby?
My dad has always given me his full support and he has nurtured my interest in horse racing and horse ownership. He's a very experienced horse owner, for 30-plus years, and he has sent multiple horses to the Derby including Sunny Sing, Sunny Speed, Goggles and, of course, the other two winners. So I would say he's quite experienced with this special race. He always advises me to take it easy because when it comes to the race, there's a lot of uncertainty. He always tells me just to sit back and relax and enjoy it. So I'm taking his advice.
What does "once-in-a-lifetime glory" mean to you as a horse owner?
Once-in-a-lifetime glory is like a dream. I never thought Super Sunny Sing would be able to win the Derby and in fact, I'm already very, very pleased with his excellent performance this season with four straight wins and his victory in the Classic Cup. So getting in the Derby is basically a bonus for me. I just hope that he will run well and perform in the Derby and maybe, I hope, he can get to the top five, then I will be very happy. But no matter how he finishes in the Derby, I'm very happy and grateful to have Super Sunny Sing.
What do you enjoy most about being a horse owner?
Being able to cheer with my family. We all have the same goal, we're on the same page cheering for our horse and sharing the glorious moments. I'm very happy and pleased when I see my parents so excited and so happy. That's what I enjoy the most about being a horse owner – the family bonding.
Also see: #legendchats: What sets apart the Grand Trawler 62
Patrick Kwok, owner of Beauty Eternal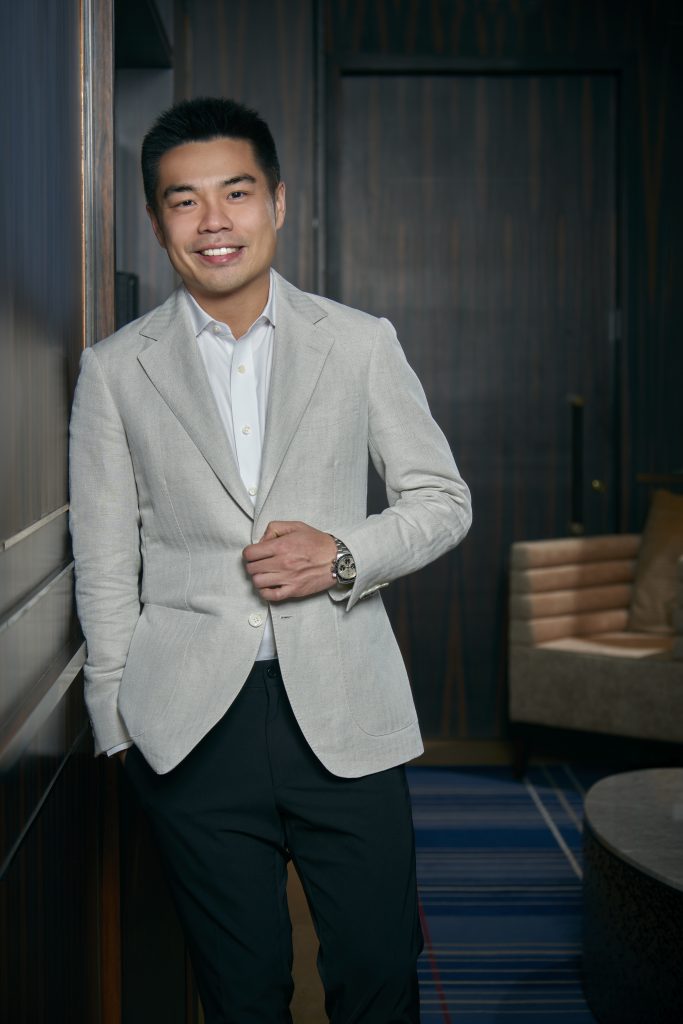 Coming from family of racing enthusiasts that has owned many top horses over the years, Patrick Kwok has quickly found his footing in the world of horse ownership. His family's horses, including the "Beauty" series of horses, have bagged several Group One trophies but never a Derby. So all eyes will be on Beauty Eternal – and Patrick's sister Melody Kwok's horse Beautyverse – to see if once-in-a-lifetime glory is finally within reach.
With so much success in the past, especially with the legendary Beauty Generation, what are some of your hopes and aspirations?
Of course, the big races are always where we hope in terms of racing. We also want to go abroad. I think one of the regrets with Beauty Generation is that we didn't go to Dubai, we didn't go to Japan. Winning abroad certainly gives a different kind of head rush. In terms of buying horses, my dad and I want to have a target – instead of every year going to buy different trial winners, Privately Purchased Horses (PPs, horses purchased from abroad with prior race experience), we'll have our own programme where each year we might buy 10 horses that will provide us three or four quality horses.
Why did you decide to become a horse owner? What about it interests you?
I love pets. I mean, the horse is a lovely animal with a lovely nature. My horse is as cuddly as my dogs. Also, my dad is a horse lover and I think we've had more conversations because of my love for horse racing. Obviously, at the start, it was the rush of winning, the pride. But after a while, the part where I'm buying a horse before the race is very interesting as well – looking at the form, looking at the pedigree, it's kind of a test on the eyes.
Also see: #review: Lamborghini's road-legal Huracán STO
What does the Derby mean to you? What is the significance of the race to you as a horse owner?
Unlike in Australia, where there are five Derbies, in Hong Kong there's only one and it's only for horses aged four. You can see the race each year is full – 14 horses. That's what it means to the owners. We just want to be in it. Every year our purchased horses are targeted to be Derby horses. That's why the Derby means so much.
Your family has two horses entered in the Derby this year, Beautyverse and Beauty Eternal. Could you tell us more about the two horses?
Actually, when we bought Beauty Eternal we weren't sure if it was a Derby horse. His first race was around September or October and there were a few hiccups. We thought he was a sprinter. He was only rated 52. Our main horse for the Derby was supposed to be Beautyverse. He was the South Australian Derby winner (2500m) so he definitely has the stamina. But obviously we're very happy to have both horses in it.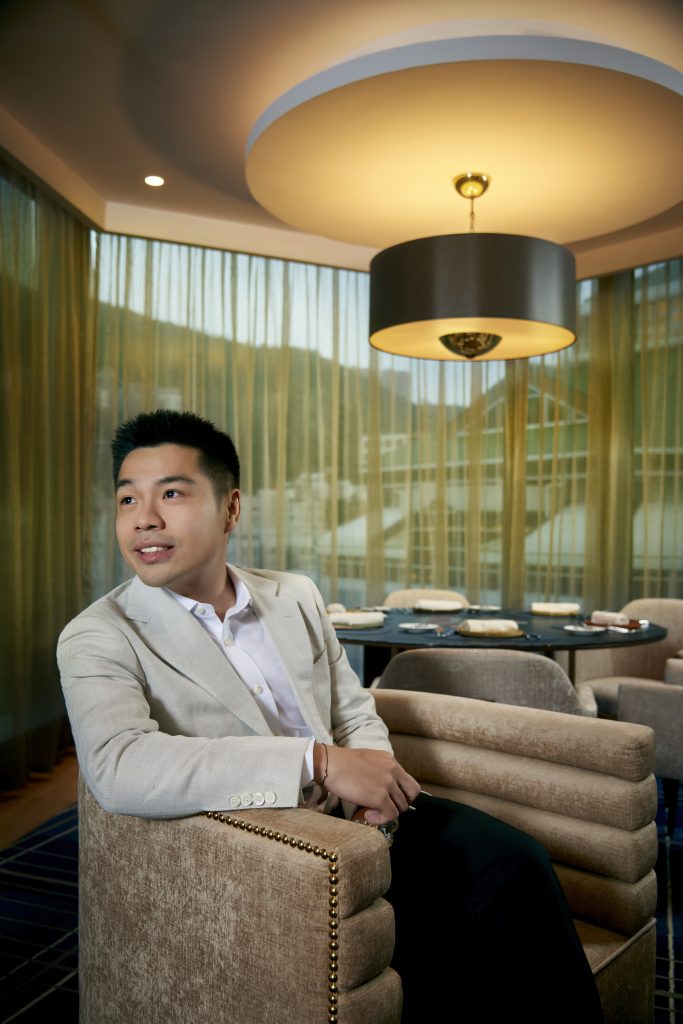 Is there anything else you'd like to achieve with Beauty Eternal?
Plenty. But obviously the Derby is the first thing. Maybe go abroad next year? Zac [Purton] and I are quite close friends and we both regret not going abroad with Beauty Generation. And we both think Beauty Eternal should go around the world.
What's your key to success in horse ownership?
If you're in a long-term game, I think you should really treat it as a business. Try to break even and make smart choices.
What does "once-in-a-lifetime glory" mean to you as a horse owner?
It means a lot. Everyone wants to win the Derby. And we have a big chance this year.
What do you enjoy most about being a horse owner?
I think it's choosing the horse. There are three stages in owning a horse. The first stage is purchasing the horse – looking at the pedigree, looking at the form line, looking at everything. Then the second stage is the training part – where it trials, where it gallops, which is very interesting as well, because you can't see it race yet so you need to see a trial. Sometimes when you trial well, it's almost as fun as winning a race. Like my wife's horse, Beauty Destiny, won a trial and I think I watched it 20 times. Then, obviously, is the racing part.
Philip Chan, owner of Tuchel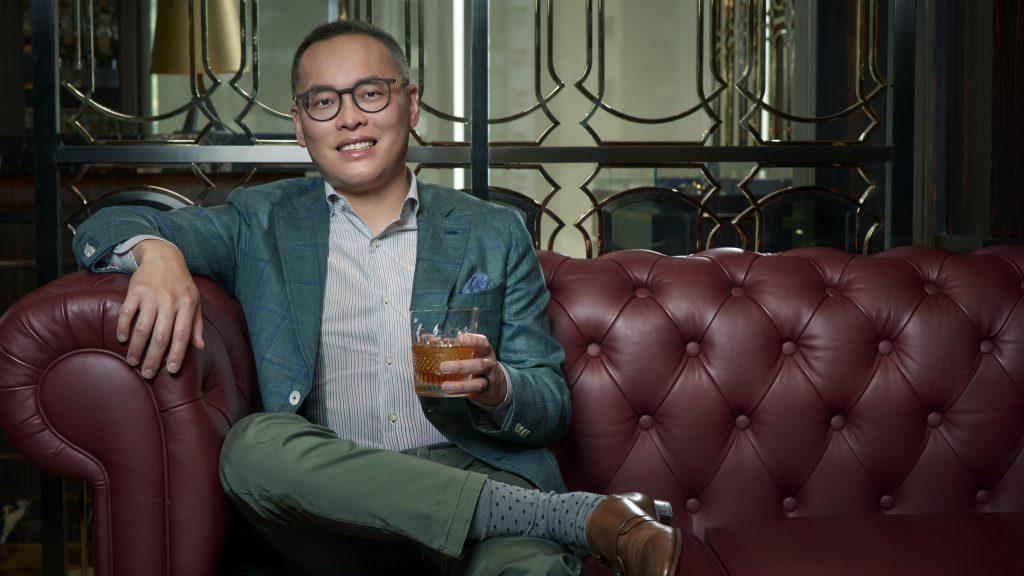 Horse ownership is a labour of love for Philip Chan, a chance to indulge his passion for sports and hopefully enjoy the thrill of victory with family and friends. The loyal Chelsea fan named his current horse Tuchel as well as two previous horses, Diego Kosta and Sarri, now retired, after members of the famous English football club.
Why did you decide to become a horse owner? What about it interests you?
Back when I was in school, some of my classmates were HKJC members and some had horses. And through them, I started going to horse races. After I moved to Australia – horse racing is a big thing there – there were more opportunities for me to learn about horses and horse racing. All these experiences together built the foundation for me to own my own horse. What I enjoy most is celebrating a win with my friends and family. The process of picking the horse, signing up for the race, watching it grow and develop, the actual race and then winning is very memorable.
What does one look for in a horse when making a purchase?
For me, the most important thing is finding an experienced professional to help!
What are some of your hopes or aspirations as a horse owner?
I don't really have any goals as a horse owner. But I try to work with the best professionals in the industry to increase my chances.
And what is best in this industry?
Take trainers, for example. Ever since I started, I've been working with trainer John Size. He's a very focused man and he has a lot of passion for this industry. He's super knowledgeable about horses and he has a very agile mind.
Also see: Audi trailblazes path to Hong Kong EV market
What is the significance of the Derby as a horse owner?
The Derby has such a long history and it's the race no matter which country you're in. It's an honour for a horse owner to just be able to take part in the race. No matter the result, it's also an acknowledgement of the horse.
What does "once-in-a-lifetime glory" mean to you?
I'm all about going with the flow. To be able to participate is already a huge honour for me and I'm very happy about that.
Besides the historical factor, what else makes the Derby such a prestigious race?
The Derby requires both speed and stamina and not a lot of horses have both. Horses with speed but no stamina are more suited to short-distance races and horses with stamina but not a lot of speed are more suited to long-distance races.
Do you have any goals for your horse Tuchel this year or any particular strategies?
Not really, I'm just planning to go with the flow. A good horse will very naturally make a path for himself.
What do you enjoy most as a horse owner?
Spending time with my friends and family, and celebrating the joy of victory.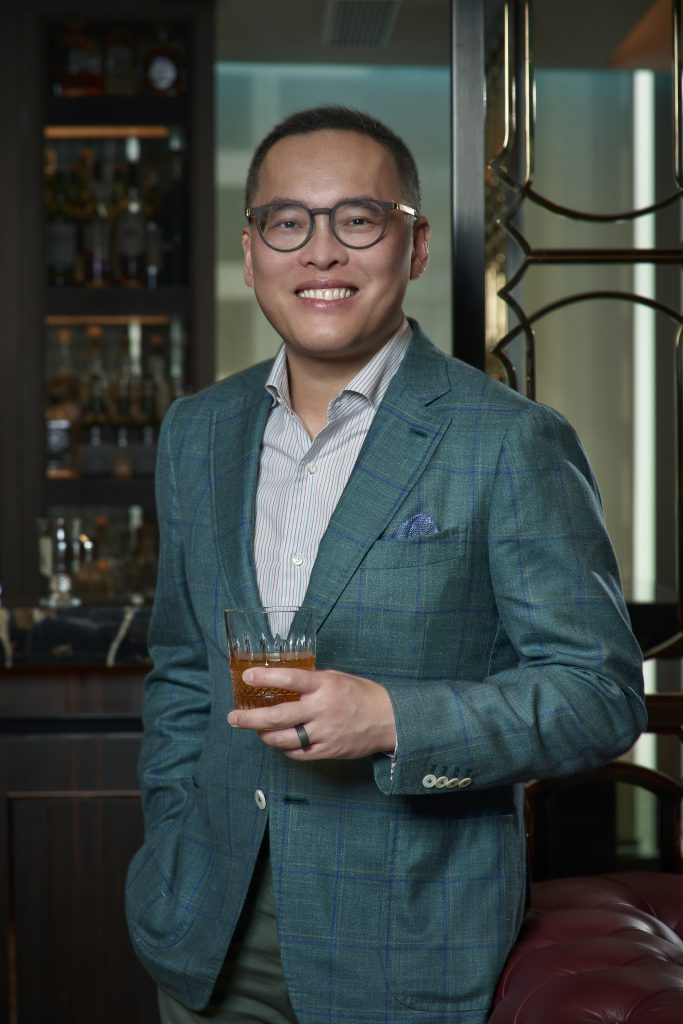 What: BMW Hong Kong Derby 2023
When: March 19, Sunday
Where: Sha Tin Racecourse
Racecourse entrants should be aged 18 or above. Don't gamble your life away.
Also see: How to dress stylishly for the races