#legendeats: The next generation of Chinese culinary heritage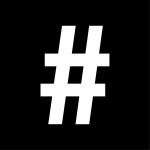 By: Stephenie Gee
October 31, 2022
On a mission to immortalise Chinese culinary heritage, former private chef and new chef of the revamped Hong Kong Cuisine, Silas Li, speaks to Stephenie Gee about informing the next generation and giving traditional Chinese flavours a new life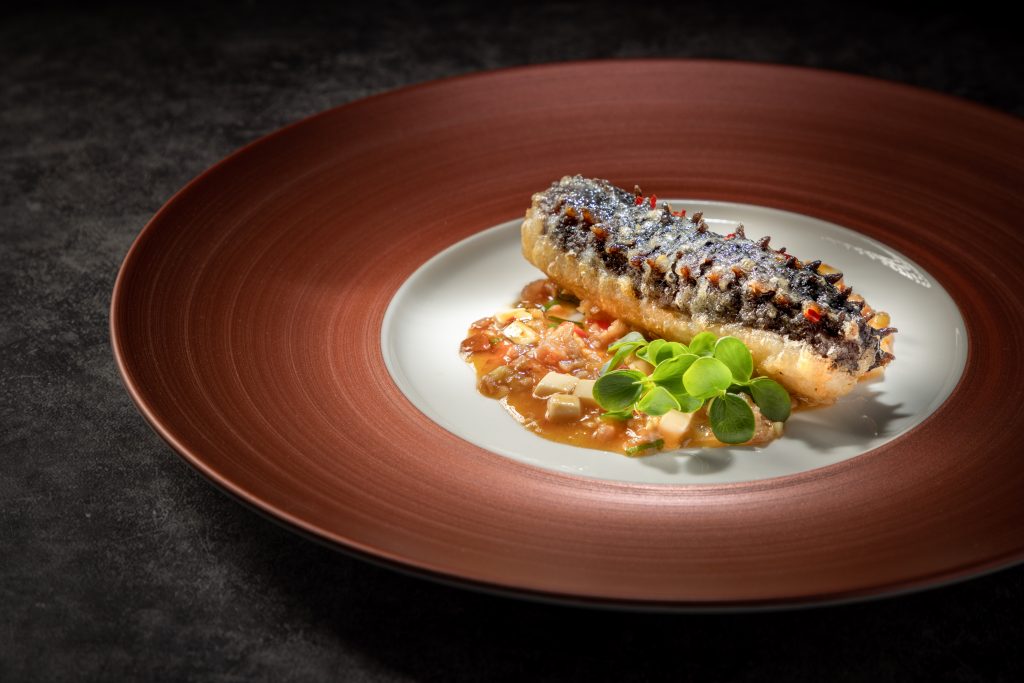 Silas Li is not your typical chef. After more than two decades as a private chef to Hong Kong luxury magnate Dickson Poon, he makes that point himself – in a black graphic logo tee and Nestlé Frutips popsicle in hand – as the new heart of Happy Valley's much-loved Hong Kong Cuisine. But while Li's name stands at its core, the revamped concept is not about him; or rather, not only.
Having dazzled the world of French gastronomy and Western fine dining for over a quarter of a century, Li found his yen for returning to his roots never really went away. Yet, as he recalls, learning the craft of Chinese cooking was no easy matter in a culture of secret sauces heirloom recipes and where sharing isn't the norm. All he had to rely on was himself, his innate humility and his palpable sense of curiosity that compelled him to seek out new experiences and knowledge, be it from travels, veterans or inferiors.
"What I see to be the problem in Chinese cuisine now is that people are not willing to share, and as a chef, we should always share our knowledge," Li tells me. "In Western cuisine, we always do. But in Chinese cuisine, chefs tend to hide everything. Whenever you ask them for their recipe, they always go, 'Hmm…' and they'll probably tell you around 70%. But for the other 30% they're just not willing to share. And for me, it's like, 'Why are you guys like that?' Trade secrets, to me, are pointless. If we don't share in this generation, we lose a bit of it in the next generation. And after that, it's going to go eventually."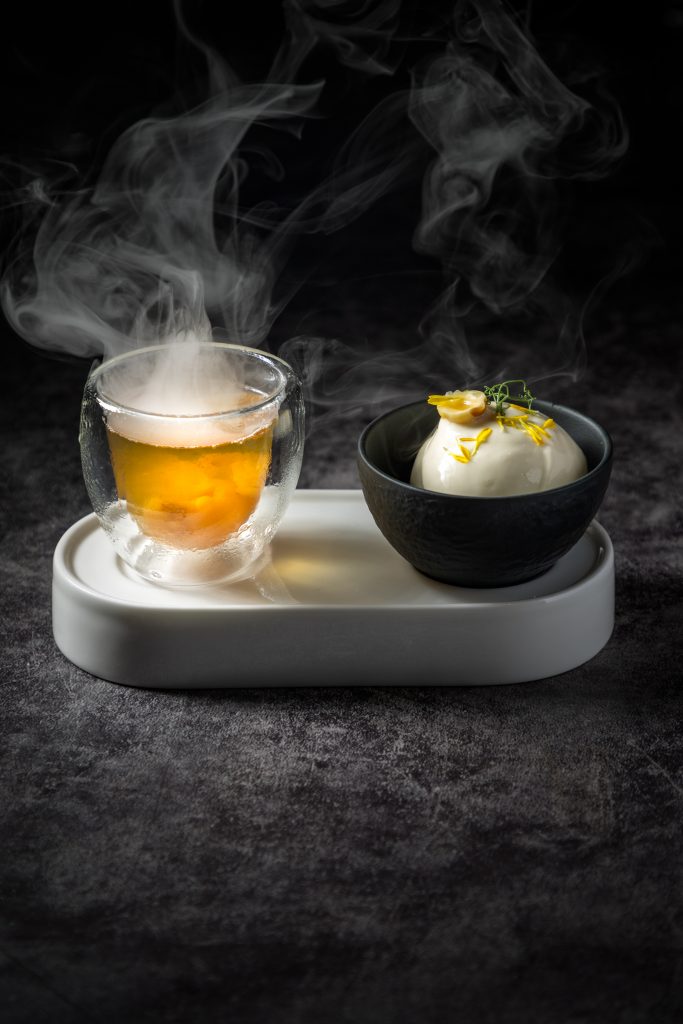 It's through Hong Kong Cuisine that Li hopes to rectify this, though it's not a one-man mission; the effort of each individual – whether it be the owner, chefs or front-of-house personalities – working towards a collective goal is what will make this possible. And when it comes to assembling the perfect team – an effort, he admits, that remains a work in progress – Li is counting on a willingness to learn and leave behind whatever bad habits they might have accrued over the years.
"To me, these are basic things. But that's to me only," says the Britain-born chef of things like not washing your hands before entering the kitchen, un-groomed nails, creased chef jackets and dirty shoes. "To change their mentality and the way they think; it takes more than a day or two days. It's quite difficult, but you just have to keep reminding them and explaining to them. But nicely, of course. The days of screaming and shouting are gone. Those were my times, my generation, but not theirs. If you scream and shout these days, they'll take off their apron, walk out the door and go, 'See you later!' But no, not tomorrow! I'm trying to change them, but I also have to change myself in order to fit in and achieve what I want."
Also see: Grand Majestic Sichuan head chef Robert Wong forms a flavour symphony
What he wants is simple: to pay homage to Chinese cuisine and our Hong Kong heritage. In other terms, traditional flavours we all know and love with a subtle Western flair. "Hong Kong cuisine is multicultural because Hong Kong is a multicultural city with a lot of different influences," says Li. "But at the end of the day, it's still Chinese cuisine, so I can't forget about the traditional things – principles, cooking techniques, flavours. All I'm doing is just bringing a little bit of a Western twist to it."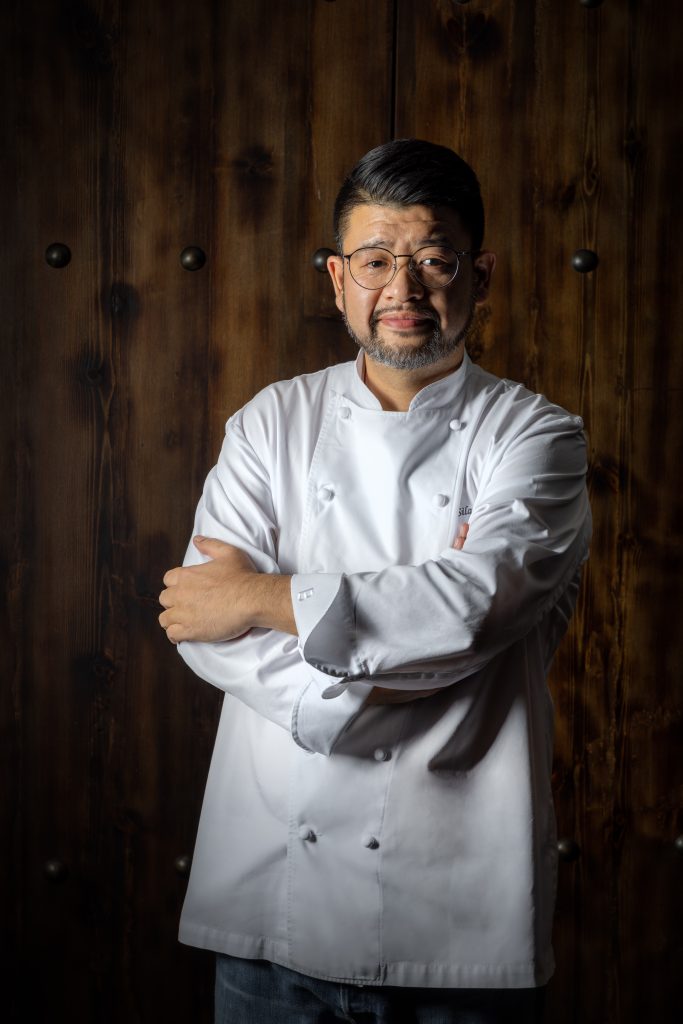 Some are subtle – for their classic Cantonese crispy chicken dish, rather than simply tossing the whole in hot oil as most chefs would do, leaving the skin soggy after just a couple bites, Li adopts a Western slow-cooking approach, submerging the chicken in an oil bath until half done and letting it rest and air dry before frying for both juicy, tender meat and impossibly crispy skin that stays crispy – and others, like his steamed crab with egg white in Hua Diao wine, are a bit bolder. The latter takes on a more elevated presentation with a delicate egg holding three layers: Japanese egg white with Chiu Chow coral crab broth, Hua Diao wine-cooked crab meat and lily flower root foam, served with a homemade crab bisque enriched with mayonnaise-injected Japanese baby crab, or purple sweet potato snow-topped custard pudding with ginger bits and black sugar syrup that is reminiscent of the classic Chinese sweet potato dessert soup and steamed ginger milk custard. The cardinal rule, however, is not to overdo it.
"That's what people tend to do these days but don't. What I'm doing now, basically, is 70% Chinese and 30% that twist of Western. And that's my rule, I can't break it," he says of the balance. "That's the rule I gave myself when I set this entire concept up. The whole idea is that when you look at the menu you go, 'It looks so different!' But when it comes to the taste, it's, 'Ah, I remember this taste!'" This element of surprise is the hallmark of Hong Kong Cuisine, and for diners, it comes in the form of the sublime dishes executed with "just that little twist" in terms of not only flavours, techniques and presentation, but also traditional Chinese cooking practices, that Li dishes out.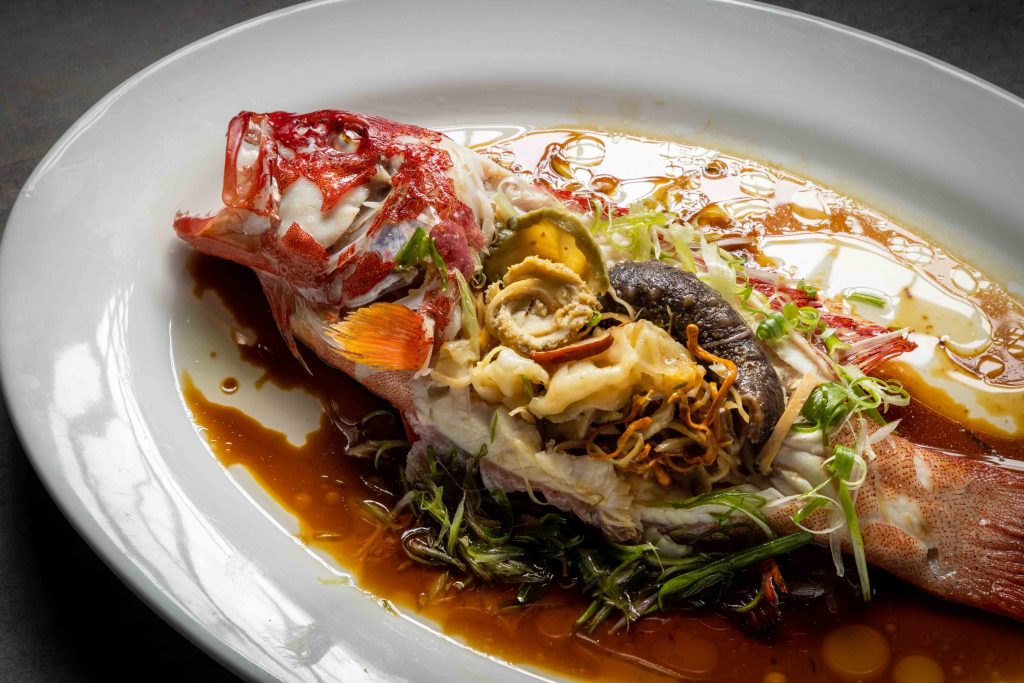 For instance, while Chinese cooking, by and large, see the premium ingredients as the front and centre of dishes, Li presents them in a more humble light: bird's nest hidden within a winter melon ball served with diced roasted duck meat and sea cucumber; and goose web, traditionally served whole and bone-in, braised, deboned and stuffed into a chicken wing. "When you give a present to your friend, what do you do?" he asks. "You wrap it up, right? For that surprise. So why do we do that? To give guests a surprise." Partly for this reason but partly also to fulfil his commitment to present guests with an elevated experience.
"Say for our signature goose web chicken wing, by stuffing the goose web inside, the goose web flavour actually goes inside the chicken wing. It can't go in from just the outside, it has to go in from the inside, and that's why we stuff it. Also, it's easy to eat," he says. "For the last 20 years as a private chef, food cost wasn't an issue. So I was also just constantly creating new dishes and playing around – it was like a lab – and that allowed me to understand the ingredients and how to mix and match them."
Also see: #legendeats: 5 autumn vegetarian offerings
While Li has since forged his own path outside the hushed confines of private kitchens, he has masterfully continued with this experimental spirit. His ever-changing menu – "I do stick with some of the dishes that I love and the ones that, figure-wise, are the top sellers, like the sweet and sour pork, but the others will change," he says – is a direct reflection of this. "Because it's boring, cooking the same thing all the time. Well, I find it boring," he admits. In fact, new dishes have already been introduced since my visit the week prior to this writing. "But the challenge and always finding something new – that's what I like, and that's what I want to do. Menus usually change according to the four seasons – spring, summer, winter, and fall – and that's it. But not here, not with me. There are always going to be new dishes. Because it's fun. In Chinese, we all always say the phrase wan sik [meaning 'to make a living', which directly translates to 'look for food']. I'm making my living, I get to eat good food, and I can also have fun – what more can I ask for in life?"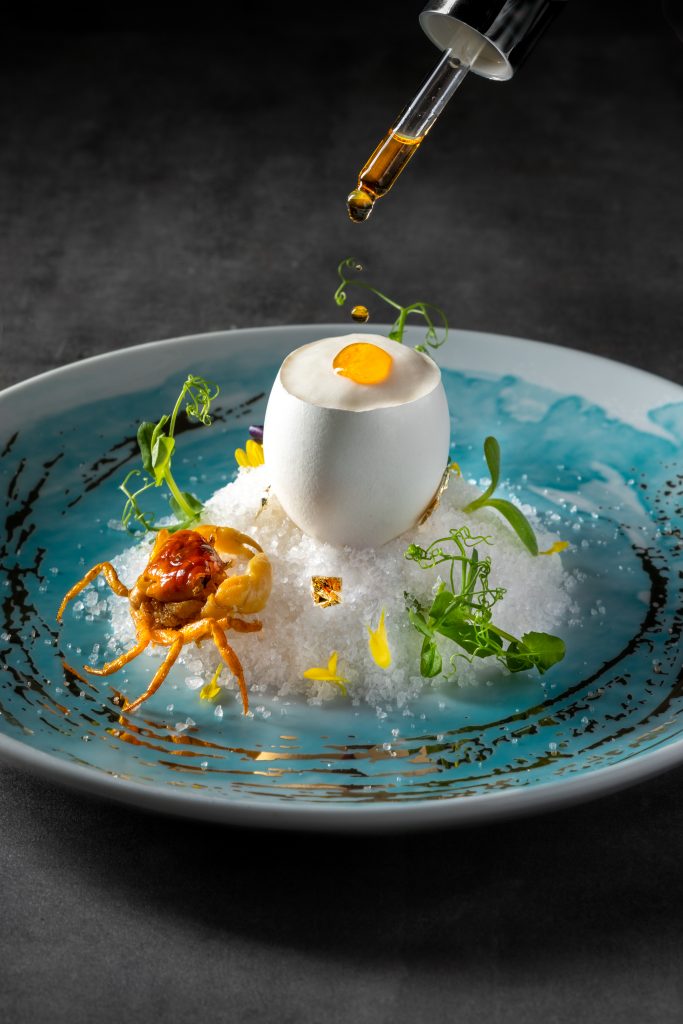 An ardent food lover – "I love eating so much. I just can't stop. And you know to what extent?" he asks. "When I wake up in the middle of the night, I'll go to my kitchen, open my fridge and have candy or some biscuits with a cup of tea before going back to sleep. That's how crazy I am" – who began his professional career as a chef at the tender age of 16, cooking is what made his life what it is today, and now is the time to give back.
"I'll cook for maybe another 15 years, max, because I do want to retire with my wife and have a good time," Li shares. "But before I retire, my dream is to pass on all the knowledge I have to the next generation. That's a must, to me. That's my goal. I would be extremely unhappy and regretful if I die not having been able to share all that I know with the next generation." It'll be a slow process for all, but he will get there. After all, I now, at least, have the recipe to recreate his brutally delicious chicken.
Also see: #legendeats: Rosewood chefs and Nespresso bring sustainable delicacies