#legendeats: The essence of seasonal dining according to three chefs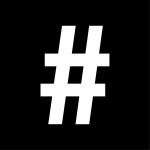 By: Stephenie Gee
October 26, 2022
As we move into autumn, a host of fresh, new produce is coming into season and onto menus across town. Stephenie Gee talks to three chefs about the importance of cooking and eating in concert with Mother Nature's calendar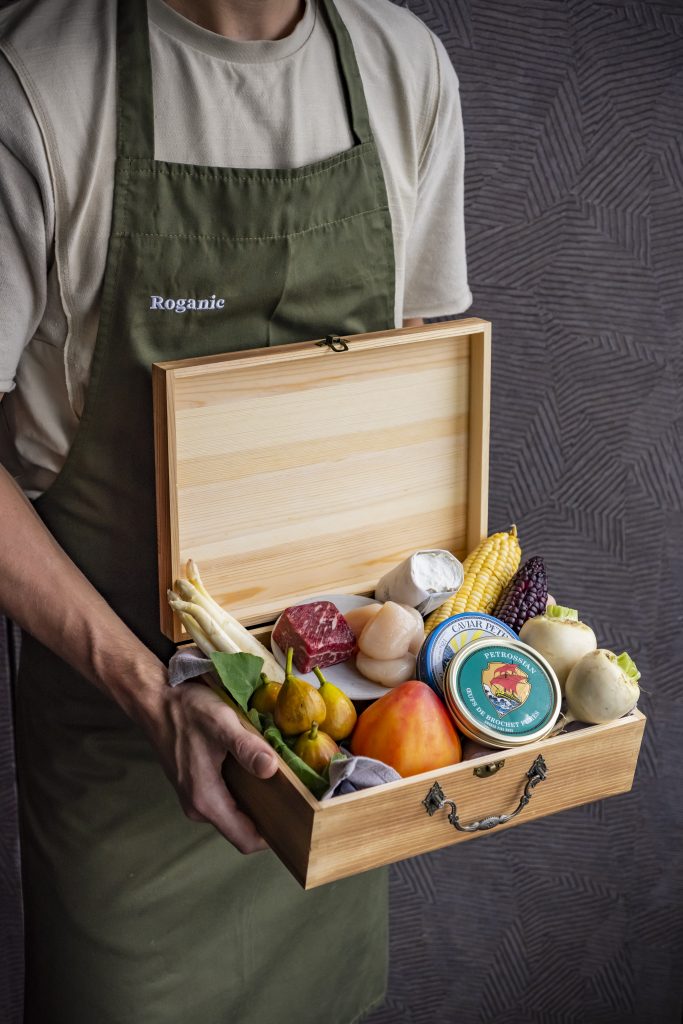 When is the best time to go strawberry picking? What month is best for corn? Why are oranges called winter fruit when you can get them during the summer? These are the questions that will leave the average consumer scratching their head. It's not how it should be, but in a time when nearly every variety of produce is available and attainable all year round, seasonality becomes less and less relevant.
If there's one industry that should be embracing this concept, it's food and beverage. Still, while the seasonal eating movement in Hong Kong has picked up its pace, relying on imported produce is still a common habit, with seasonal menus merely a fad to follow or a marketing strategy to draw crowds.
Looking beyond this narrative to the greater story behind it is renowned British restaurateur and chef Simon Rogan's Roganic Hong Kong, led by head chef Ashley Salmon. "It's just the right way of working – keeping with the seasons," Salmon tells me via Zoom. "We don't use unseasonal ingredients because they don't have the flavours or the quality, and it's just not the right way. We shouldn't be able to get produce all year round because it's grown with God knows how many pesticides and all that sort of stuff. That's not how the future of food should be, really."
Different seasons play host to different products, and as we breathe out our last days of summer and step into the autumn, it's only right that the Michelin Green Star recipient has unveiled a new tasting menu of contemporary British cuisine to reflect this change. "British cuisine has evolved a lot over the past 50 years, a lot of it for the better. It's kind of open to interpretation, really, but our approach to it is just locality and using natural ingredients," Salmon explains. "The season dictates our menu. So if it's available locally, we put it on the menu." This season's highlights, he notes, are the Zen Farm figs, which are turned into a light yet rich dessert of fig jam topped with rapeseed oil crumb and whipped fig leaf cream, and the sweet corn used to top Roganic's Japanese-style chawanmushi with mushroom XO sauce and beef tendon.
Also see: #legendeats: Rosewood chefs and Nespresso bring sustainable delicacies
Conceived as a result of extensive research, including regular visits to local partner farms in the New Territories, the autumn menu aims to honour the dedication and effort that goes into growing each fruit and vegetable. "Our job is obviously taking great ingredients and not messing with them too much. At the end of the day, we're here to enhance and complement them," he says. Salt baking, which helps to "bring out a nice juiciness, especially for root vegetables," is a technique he employs that does the trick.
But while seasons may be Salmon's most trustworthy guide, they are also his biggest obstacle. "In Hong Kong, our seasons are not quite as defined. And obviously, our main focus is supporting local farmers in Hong Kong, but in the summer, that's more of a struggle because nothing really grows here apart from maybe tropical fruits and things like that," he says. This means reaching out to suppliers and organic farms in cities with perhaps slightly more distinguishable seasons, such as Taiwan and the UK.
"Like the sweet corn, we've got a bit coming from Hong Kong and some heirloom sweet corn coming from Taiwan. Also, the white asparagus we use that's coming from Taiwan. The farms there have a very unique climate, so they're more able to grow things year-round," he explains.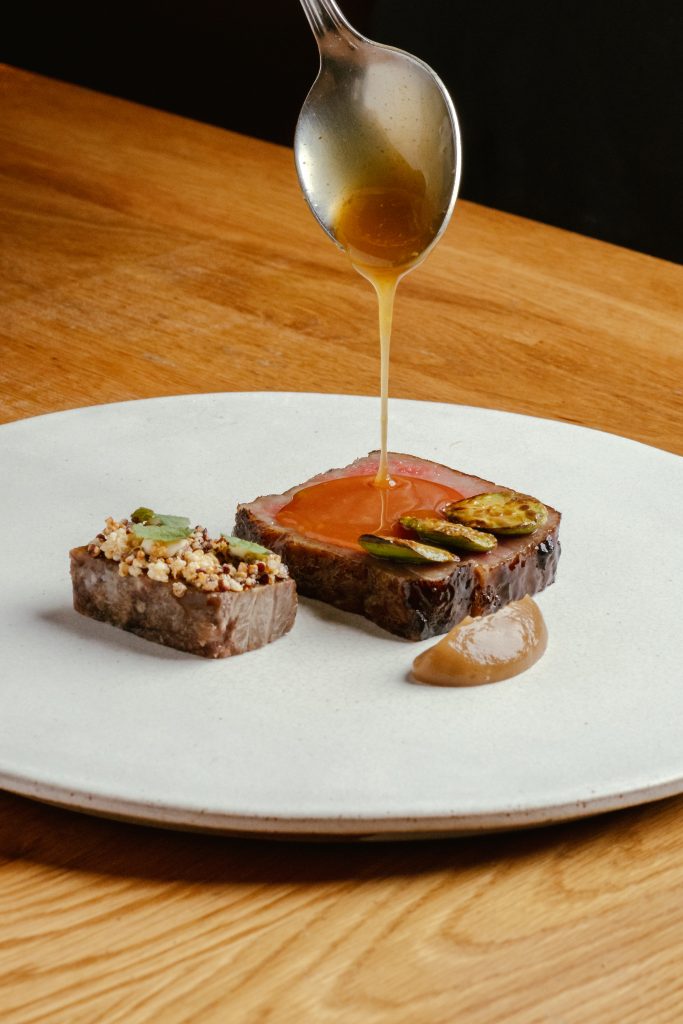 Seeking to introduce diners to modern European cuisine reimagined with influences from his hometown of Singapore, head chef Barry Quek of Whey, whose gastronomic philosophy is firmly rooted in seasonality and community, also understands this challenge. "Sourcing can be a bit challenging as some of the ingredients we use are not as common in Hong Kong, and we always try our best to source locally," he explains. Calamansi – one of Quek's favourite citrus fruits for its unique aroma and flavour, which, in his new tasting menu that celebrates the abundance of the autumn harvest, is blended into a refreshing sorbet served with preserved plum and incorporated into the spot prawns dish to bring complexity to the flavour profile – is one such example.
"We try our very best to create a menu that reflects the seasonality as a show of respect to nature's bounty," he says. "We work closely with local farms and sustainable suppliers for the freshest produce because not only are the ingredients tastier and more nutritious at their peak but our carbon footprint can also be reduced."
Sustainability is a core value of Whey's identity, and for Quek, that means not just importing from sustainable sources but also practising acts of sustainability. "We work towards harnessing the entirety of ingredients to reduce food waste. The name Whey itself actually resonates with the idea of utilising every ingredient for all it's worth. A by-product of the cheese-making process that is often discarded, whey is transformed into an essential seasoning that would otherwise be destined for the bin."
As important as supporting local suppliers and produce is for the future and ensuring our city's food supply and economic resilience, it's equally crucial we don't forget about Mother Nature and all she has to offer. This is the philosophy that guides chef Li Chi-wai of Rosewood Hong Kong's The Legacy House. "We Chinese follow this saying by Confucious, which basically means to eat with the seasons," he explains. "The best food we can eat is what nature grows and gives us at that time because it's of the highest quality and most nutritious. So it's only natural that we pick these ingredients."
Also see: #legendeats: 5 autumn vegetarian offerings
As we approach peak fall bliss, the ingredient of choice at The Legacy House is hairy crab. Sourced from Lake Tai (Taihu) in Mainland China, the season's most sought-after seafood makes its comeback in a new à la carte and set menu with recipes that draw on age-old Cantonese cooking techniques, such as fish maw and hairy crab cream clay pot rice, braised tofu with scallops and hairy crab cream, and braised green bean noodles with hairy crab paste.
Or, in the instance of Li's last seasonal menu, wild mushrooms from China's southwestern-most province of Yunnan were featured in part to celebrate their harvest ("During this time of a pandemic, mushrooms also have a lot of different health properties and vitamins that our body can benefit from," says Li) and in part for their alignment with traditional Cantonese cuisine. "In Cantonese cuisine, we always follow the flavours of light, fresh, tender, crispy and fragrant, and mushrooms are actually the perfect match to this, which makes them an easy ingredient to incorporate into dishes," he explains.
As much of a flavourful addition, the mushrooms are to classic delicacies such as lotus leaf steamed chicken, whereas Li's use of Matsutake mushrooms adds a savoury depth, they also help to enhance the natural flavours of their counterparts. Notable mentions are the razor clam with termite mushroom dish – "Seafood is more fresh, sweet, really strong in umami, and that works amazingly with mushrooms. Each really helps to bring out the other's flavours without ever overpowering the dish," Li says – and wagyu beef stir-fry with swollen stalked cat mushrooms.
"The mushrooms that I used in this dish have that kind of musty, earthy taste that isn't really appealing, but when they're paired with the wagyu, the beef actually helps to rid the mushrooms of that taste and elevate them," the chef explains. "In turn, the flavours of the beef also get enhanced, so really they complement one another."
Also see: #legendeats: Chef Devon Hou takes diners on a gastronomic journey