#legendeats: Chef Devon Hou takes diners on a gastronomic journey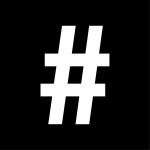 By: Stephenie Gee
September 30, 2022
While actual time travel may not be possible, there is an intriguing workaround by way of our taste buds. And no one understands this better than chef Devon Hou. The Hong Kong native talks to Stephenie Gee about taking diners on a gastronomic journey through the city's history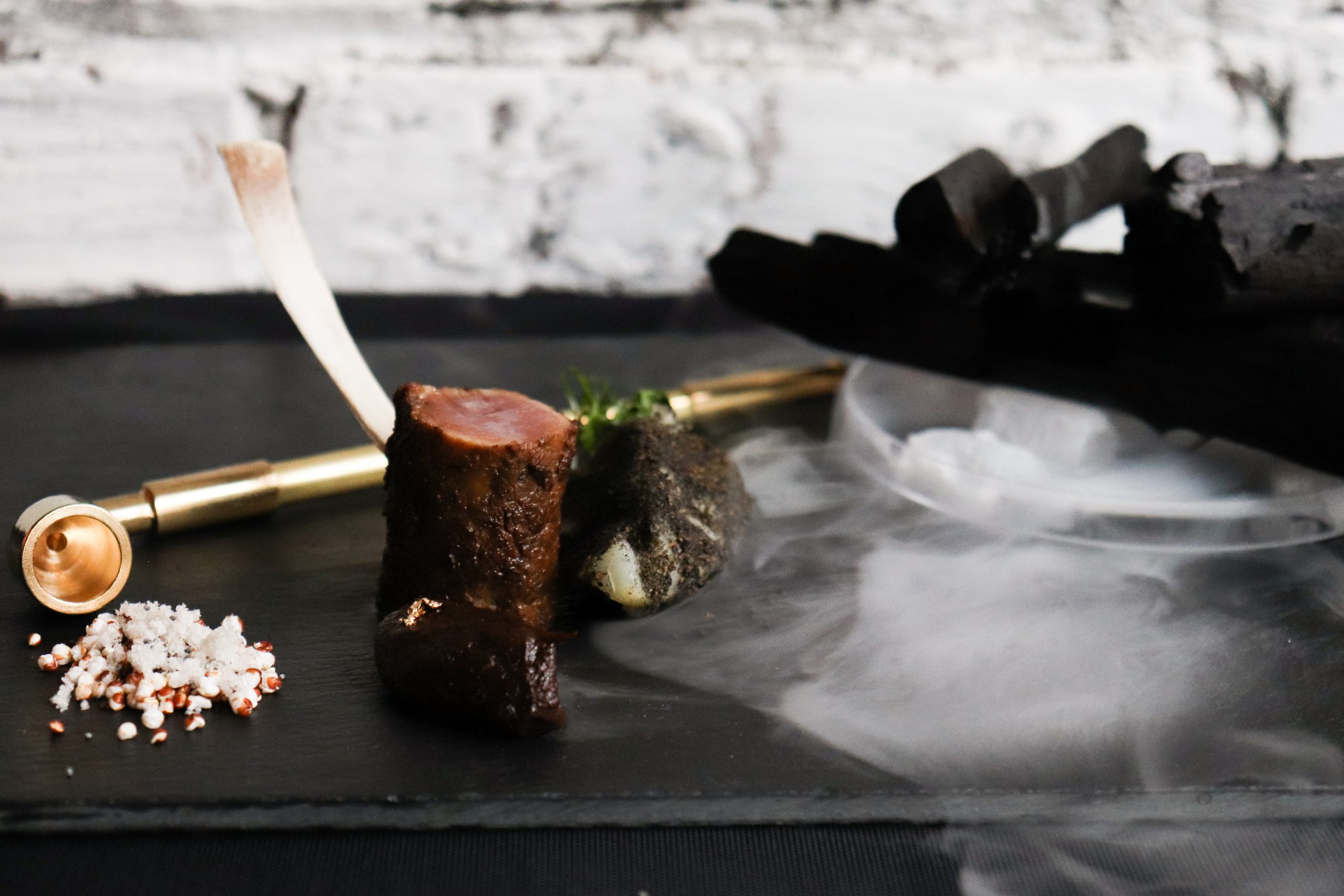 Chefs, like all professionals, approach their work with a particular orientation. While some see it as an artistic endeavour that finds its expression in being enjoyed and savoured, others may consider it a celebration of culinary traditions. For Devon Hou, whose Once Upon a Time in Hong Kong immersive dining experience takes place September 1-17, it's narrating the pivotal moments in our city's timeline.
"The whole immersive experience idea has actually been in the works at Relish for a few years now," explains Hou, previously of Michelin-starred Amber and Tate Dining Room, via email. "We wanted to do something that has never been done before and to push the envelope of what a dining event could be. Slowly, with the rest of the team, we started creating and developing this concept of time in Hong Kong – which is rarely ever seen in the local dining scene."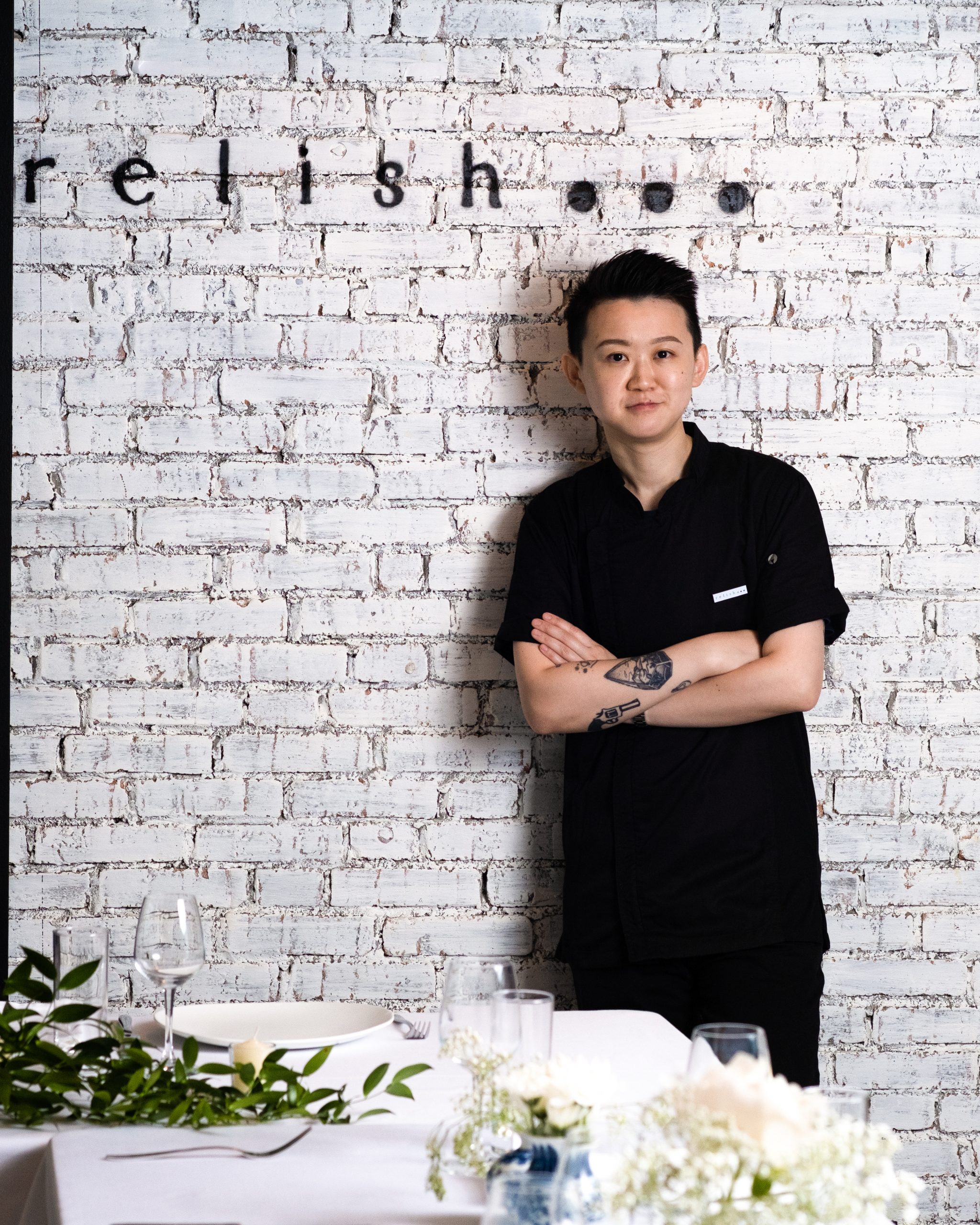 A sensation and a spectacle ("We also have some fun things that will be more than what meets the eye… It will be playful and shocking," Hou reveals), the eight-course fine-dining journey walks guests through the city's vibrant history – from opulent Imperial China to the dismal Opium War to prim British colony – transitioning between the past, present and even the future, courtesy to a "few tricks up our sleeves to break through time and get a little hint of what our future can hold (and it's going to be sweet!)".
"We wanted to choose key moments that were not only impactful to the city's history but our food culture as well. It was a balancing act having core historical moments such as the Opium War versus more cultural moments like the Superfood craze in the 2000s," she explains. "We also wanted to choose different points that would allow us to explore different spices, aromas and ingredients that would help bring this story to life."
Also see: Grand Majestic Sichuan head chef Robert Wong forms a flavour symphony
With each course being the theme and ingredients as the character, the magic is in how they come together. Having until recently headed up Test Kitchen and Cobo House, both purveyors of unconventional cuisine, Hou emanates innovation and creativity, and it shows in her dishes. "This menu actually matches my cooking style for the most part – it's non-traditional and not mainstream," she says. "While everything is based on French cooking techniques to create the intricate and sophisticated elements on the plate, the menu also utilises ingredients from all over the world and all different cultures. It allows us to create so many twists in expectations in flavour combinations, textures and senses."
Which is fitting, considering the heritage of Hong Kong and its multicultural influences. And it's exactly this amalgamation of influences in terms of the style of food, ingredients and even eating customs that Hou defines as the "flavours of Hong Kong". That, and of course, local produce. "We're using a lot of ingredients that are considerable 'Hong Kong' – we're getting local beef from Kowloon City paired with A4 wagyu beef from Japan and using dried tangerine to infuse our daikon," Hou tells me. "I also always make it a habit to visit the local wet market to check out the seasonal produce so we get the freshest ingredients for our guests."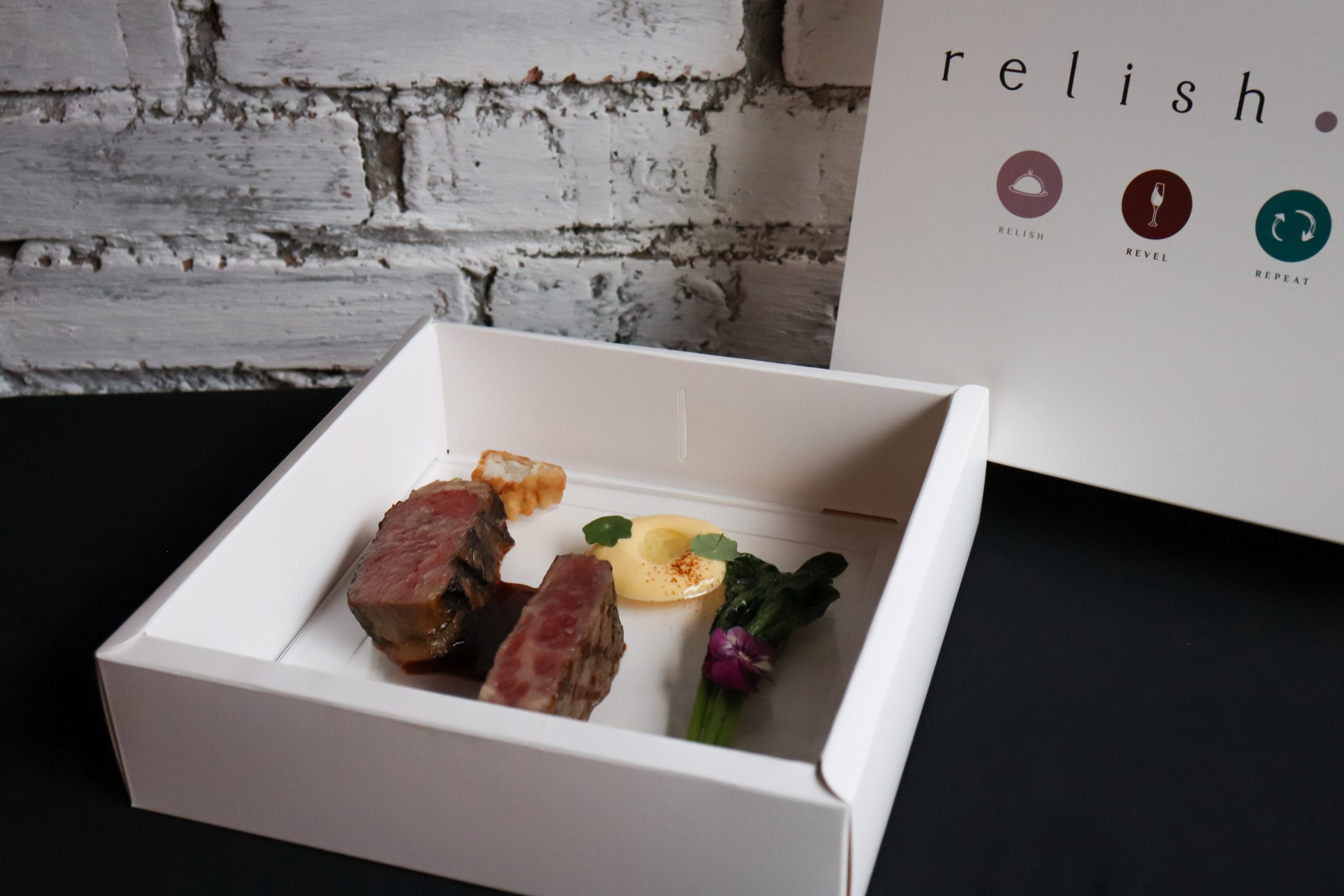 Guests will have definitely learnt more about our city's culture and flavours by the end of the dining experience, but what were some of the things that you've learnt over the course of creating it?
While I knew about the general key moments for Hong Kong, there were smaller details that I've learnt throughout the process like the role that India had during the Opium trades. Menu-wise, we've definitely explored some new concepts and combinations like dark beer and mikan tangerine with chocolate, for example.
What was the process of building the menu like, and some of the major challenges?
Once the theme was settled on with the team, that became my starting point for the menu. I had to do a lot of research to figure out the different courses in terms of flavour profiles and course order and match them with the Hong Kong timeline. Once the menu has been drafted, the second challenge of experimentation begins with perfecting each course, constantly testing and tasting until we feel like it showcases the ingredients and story in the best way possible.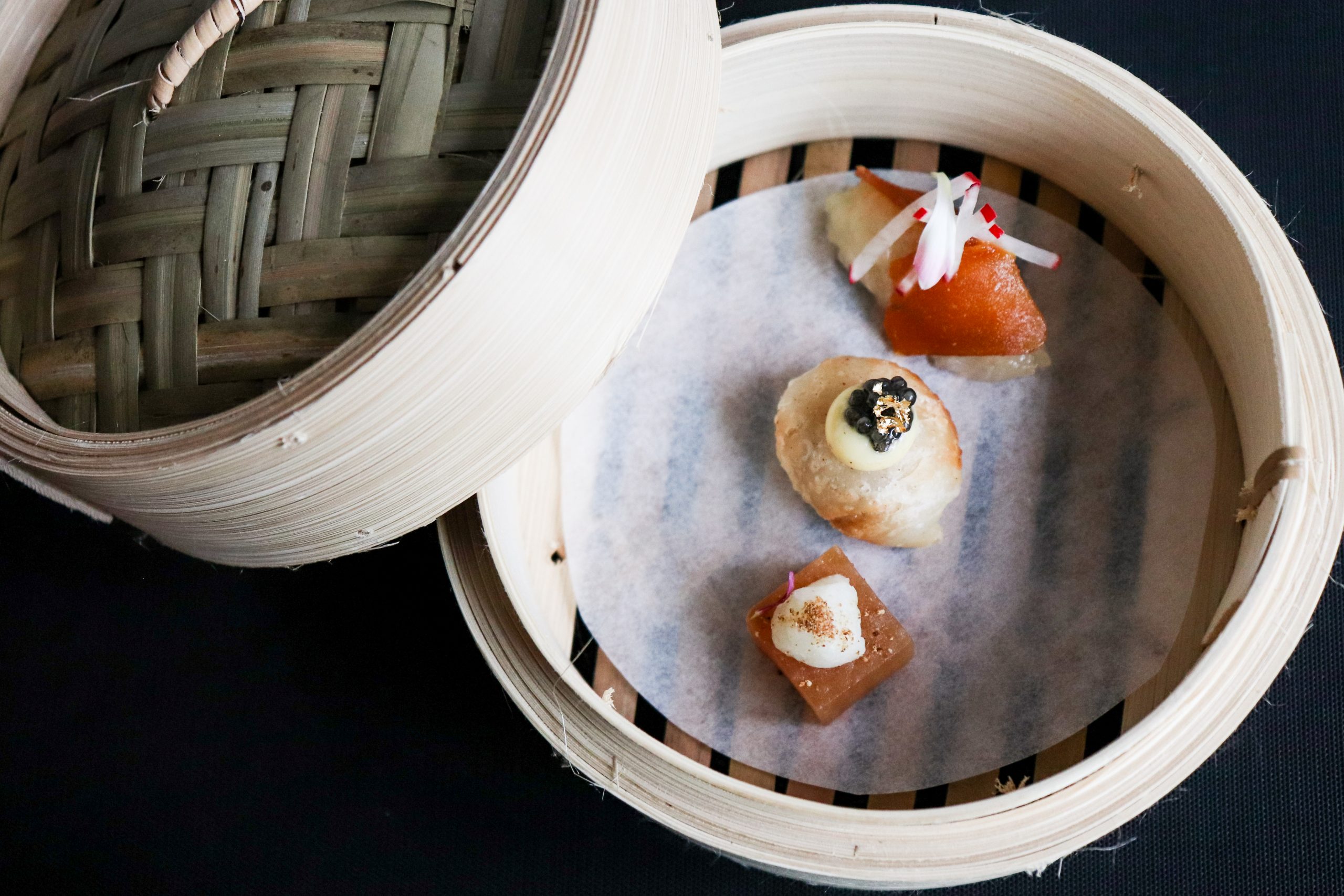 There will be wine pairings to go with each course that will not only enhance the existing flavours but also bring their own anecdotes to the tale – could you tell us more about this?
Each wine pairing was specifically done by Omtis' wine expert to complement and enhance the flavours on the plate, creating a delicate balance on the palate. With a mixed combination of older and newer wines, they mirror the dynamic of Hong Kong as a city – constantly growing and expanding while rooted in tradition.
What was the culinary philosophy behind this menu?
I tried to make each dish shine by itself while still being able to balance one another out. I follow some of the current culinary trends, but also add my signature style to the plate – and with lots of love and passion, of course.
Also see: #legendeats: 6 new F&B offerings launching in September
Curating the menu was obviously a huge process, but what was it like blending together the dining experience with these other immersive and entertainment experiences?
We wanted to create this experience that goes all-out in stimulating your senses. It's not just a fine-dining dinner that is inspired by these historical moments, but it's a full event, an auditory experience, a tactile experience – you can touch and smell and hear it all as if you were transported back in time. We've carefully curated all of these other sensory elements to continue enhancing the theme of each course, so it's as if you were in that era yourself.
What was the reasoning behind having only 20 seats per night?
The whole concept for the night is to make it an intimate and exclusive event. We wanted our guests to feel lavished with impeccable service and exquisite food. Since the audio will be a big part of the experience, we wanted people to be able to hear the sounds and the story without too much noise and chatter around. We have our Relish venue, but we purposely chose to host Once Upon a Time in Hong Kong at the Chef Republic because of the surrounding views and private atmosphere, and anything beyond 20 seats, we felt, would diminish the experience.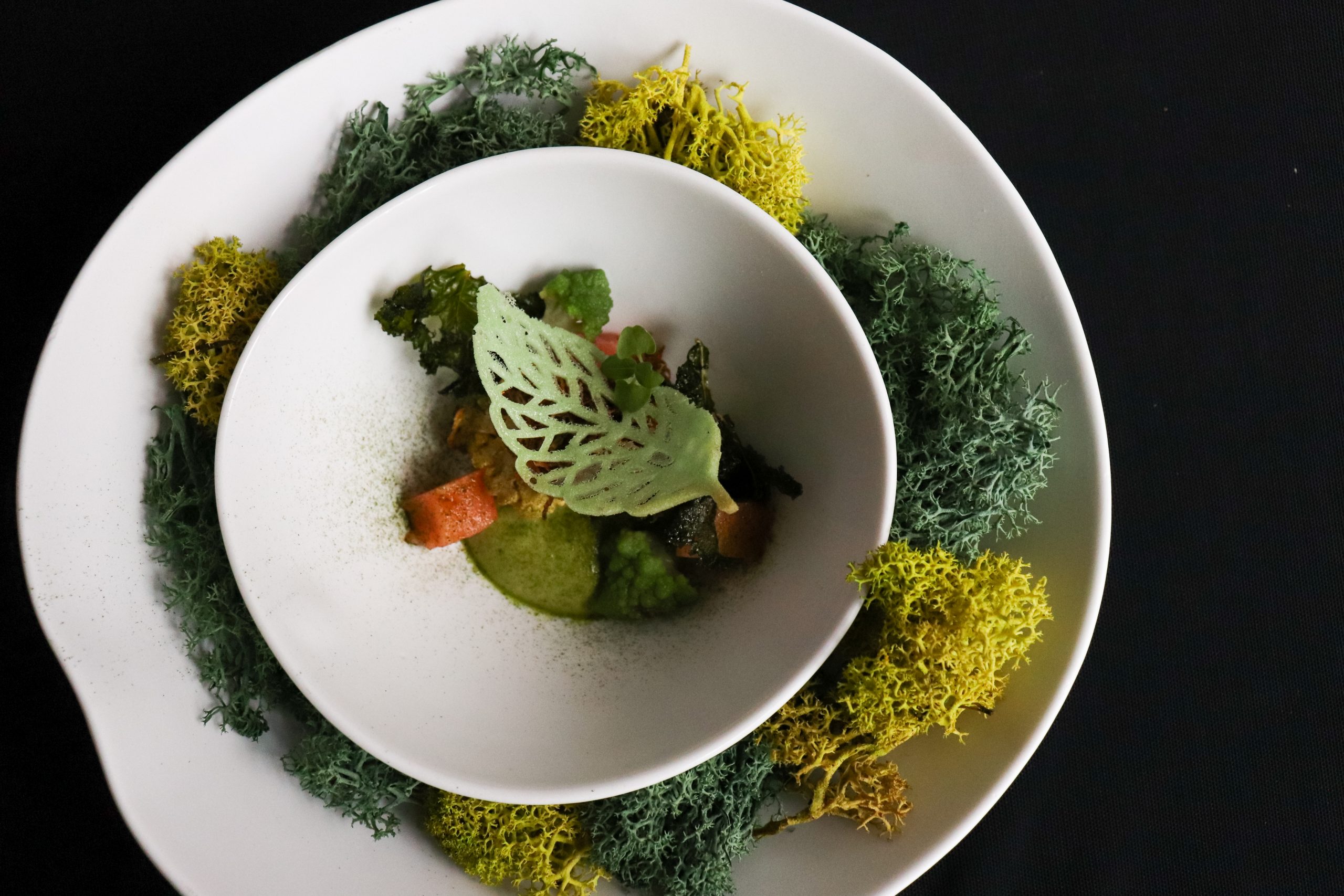 The Spanish Food Festival, A Mad Dinner 3.0 and Movie Under the Stars – Relish has held many great events in the past, events that have taken guests on a whole new food adventure. What would you say sets Once Upon a Time in Hong Kong apart?
This is like nothing we've ever done before at Relish. While we've always strived to create experiences for people, Once Upon a Time in Hong Kong will be taking it to a whole new level. It's not just about the food or the visuals or the entertainment, it's everything put together and more. The experience will really showcase everything that Relish has to offer and that we're not just a catering company but a whole concept-to-completion events team.
What else can we expect from Relish after Once Upon a Time in Hong Kong?
You can definitely expect a lot more monthly pop-ups – think Halloween and maybe a wellness retreat! On our events side, we'll be updating our menus soon for the fall so get ready for some new dishes coming your way.