Le Du goes with the seasons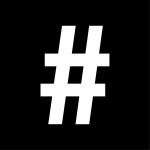 By: Stephenie Gee
May 31, 2023
Bangkok's Le Du by ThiTid "Ton" Tassanakajohn has taken the coveted top spot on Asia's Best Restaurants 2023. The chef-proprietor talks to Stephenie Gee about what this means and how nature and seasonality lead the way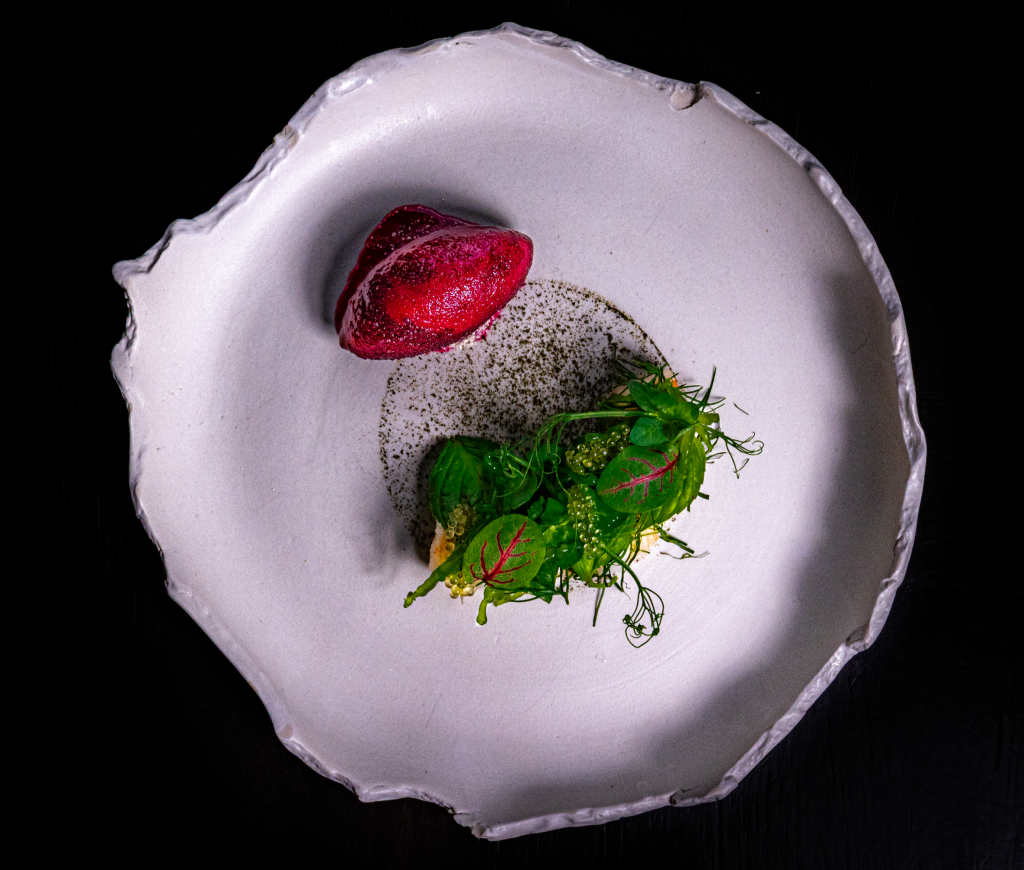 Of all the restaurants in all the cities and towns of Asia, there is only one that can officially call itself the best: Le Du. On March 28 at an awards ceremony in Singapore's Resorts World Sentosa, the modern Thai-inspired eatery located in Thailand's capital topped the new list of Asia's 50 Best Restaurants sponsored by S.Pellegrino and Acqua Panna, which was voted on by a group of over 300 industry experts, marking the first time the top honours went to a Thai-helmed venue.
It's a distinction that comes at a special time. Founded in 2013 by former investment banker ThiTid Tassanakajohn, known affectionately as Chef Ton, Le Du has consistently been considered one of the best dining spots in Asia – it was number four on the 2022 and 2021 lists, number eight in 2020, and number 20 in 2019 – but it took until 2023, the year of their 10th anniversary, for them to rank on top.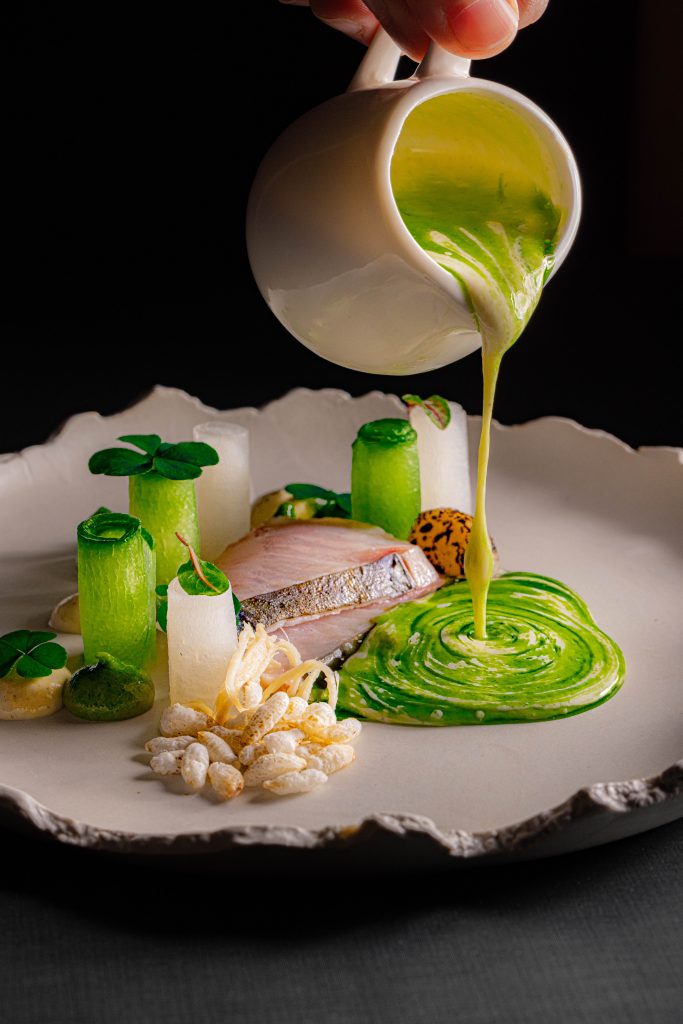 "This award means a lot to me but also a lot more to my country and to Thai food itself. It was a dream when I started Le Du 10 years ago. We had a very humble start – people laughed at us and thought that we were going to be out of business in six months. But then here we are. We made it to number one in Asia using 100% local Thai ingredients. So, of course, this award means a lot to me and my team, but also a lot to my country, to Thai cuisine, to the Thai farmers and everyone that has been involved," Tassanakajohn tells me three days after the list was announced. Even over the phone, his enthusiasm and sincerity is palpable.
Such a title doesn't come without its critiques, of course. "There will be a lot of pressure now, in that people will come and expect that this is the best restaurant in Asia," he adds. "For me, I want people to come to Le Du and feel comfortable and feel like they've come to their friend's home on a Saturday night. But different people have different perceptions on what Asia's number one restaurant should feel like. Some might think that the restaurant should have tablecloths, chandeliers and a spectacular view of the city, and so Le Du might not be the place for them. We understand we cannot make every guest happy, but we try our best to make everyone happy and feel as though they are having fun in my house."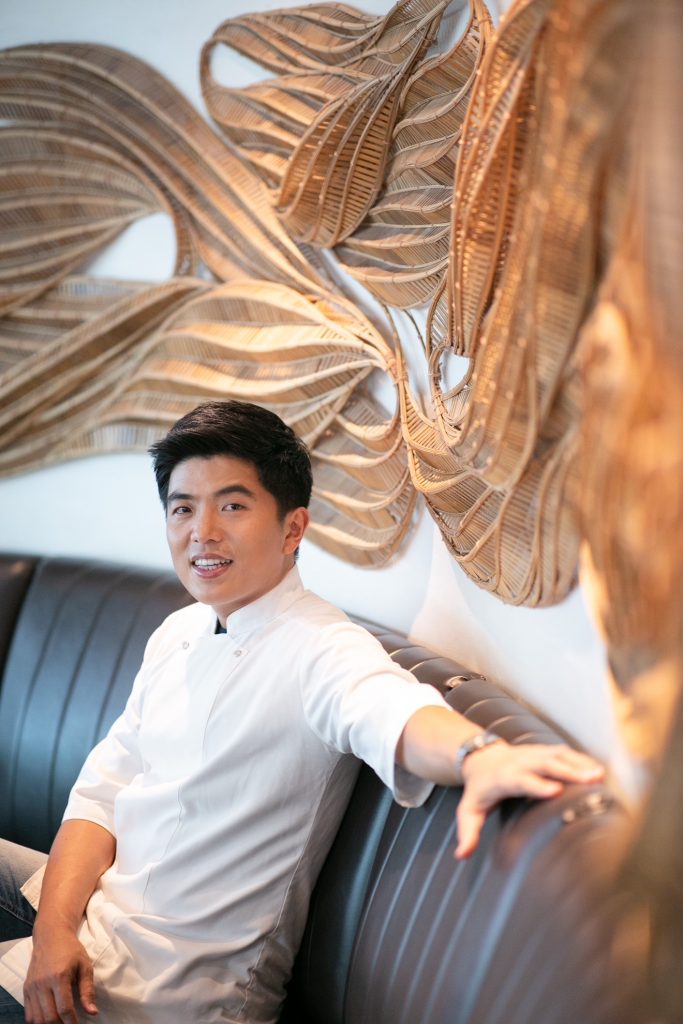 Born out of his graduation project at the Culinary Institute of America and learnings at august New York institutions like Eleven Madison Park and The Modern where his vision for a new brand of Thai cuisine founded on seasonal local ingredients first took root, Le Du (derived from the Thai word rue du, meaning "season") is Tassanakajohn's culinary expression of his home country's bounty at its best. "Growing up, I trained in New York and different Michelin-starred restaurants. And during that time, I saw that chefs and restaurants tried as much as they could to use local produce from within New York State and connect with farmers and suppliers even with the option to use anything from around the world," recalls the 38-year-old. "But that didn't exist in Thailand.
Whereas finding the name of a local farm listed on a restaurant's menu has become as commonplace as ordering a bottle of sparkling water for the table, some 10 years ago it was importing produce from the West that was de rigueur. "No one saw the value of the farmers and the fishermen. No one saw their efforts. People thought it was just a labour job and no one cared about them," Tassanakajohn continues. "I wanted to change that, so I decided to come back to Thailand and open a restaurant that would use only local ingredients because I wanted people from around the world – and Thailand as well – to see the value of what we have and change the view that local Thai ingredients are cheap. That's why I started Le Du. And now, 10 years later, using local ingredients is the coolest thing in Thailand. How weird is that, right?"
Also see: PDT's Jeff Bell on crafting a memorable experience, bar none
It's hard to name specific dishes served up on the restaurant's wooden tables – the tasting menu of either four or six courses evolves to reflect only the finest and freshest of what local farmers and fishermen are growing, raising and catching. And, contrary to popular understanding, Thailand's seasons consist not only of hot and hotter, Tassanakajohn says, but also many micro-seasons that can be as brief as a month or two. "We change the menu
more or less four times a year, but sometimes we change a couple dishes before that because the ingredient that we use isn't in season anymore. We want to help the farmers and fishermen by creating the menu around what they get a lot of so that they can make a good living on what they catch seasonally and ethically," he says. Just turn to his Instagram and you'll find him on excursions with fishermen to sea, visits to "real free-range and happy chicken" farms or on the way to forage.
"A lot of people, especially from outside of Thailand but also Thai people as well, think that we can eat anything all year round because Thailand is always hot and rainy. But actually, we have all these micro-seasons as well as different climates around the country due to the different elevations. So, if you look closely, there are things that taste the best only in that specific season."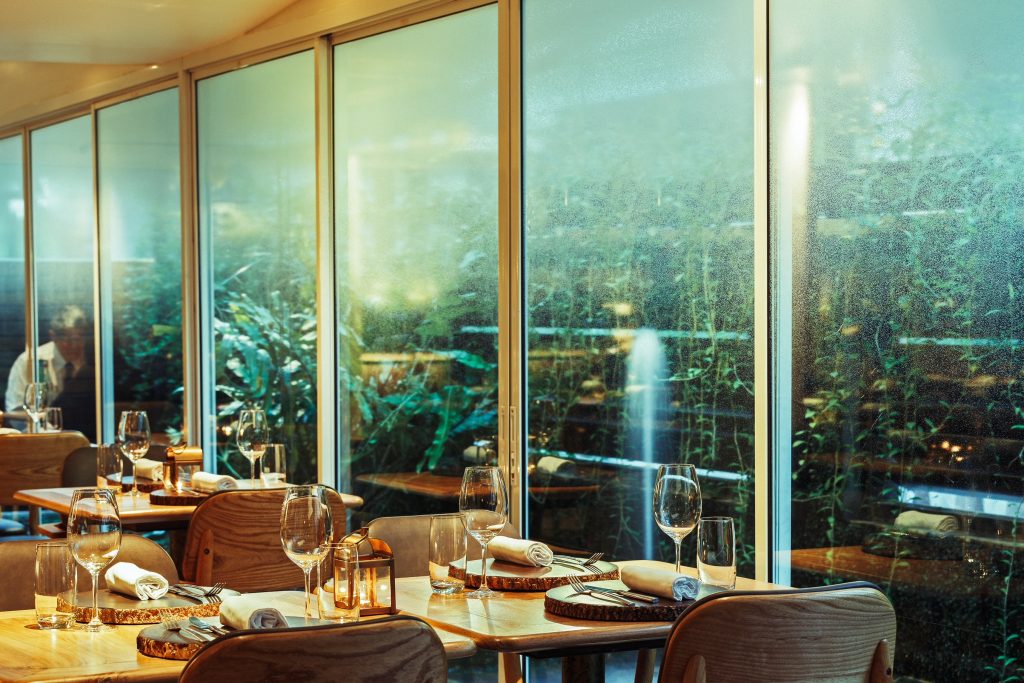 He points to fruit as an example. Ask anyone about Thai cuisine and the conversation is likely to turn to its ma muang, or mangoes, which has, for its sweet, aromatic flavour, accrued a reputation as the most sought-after fruit in the world. Thanks to the region's warm climates as well as technological advances, Thai mangoes are now readily available all year round, but are at their peak, or what Tassanakajohn calls "the real mango season", in the months of April and May. Following closely from May to June is the equally prized durian, the "king of fruits"; and from June to August, mangosteen, "the queen of tropical fruits".
Right now, however, the spotlight falls on none other than the unsung marian plum, an orange-yellow egg-like fruit that tastes somewhere on the continuum from a mango to a persimmon to an apricot. "The marian plum is, I think for me, the best Thai fruit; better than anything else," the chef says. "But the season is very short. It's only about one and a half to two months, and you can't really grow it when it's out of season. So now, during the summer season – April is the hottest month in Thailand so it's not really spring now – you will see a lot of them.
But after these two months, you won't see them again until next year." And when we do, it won't be expressed in the same manner either, because change is what stands at the core of Tassanakajohn's creativity.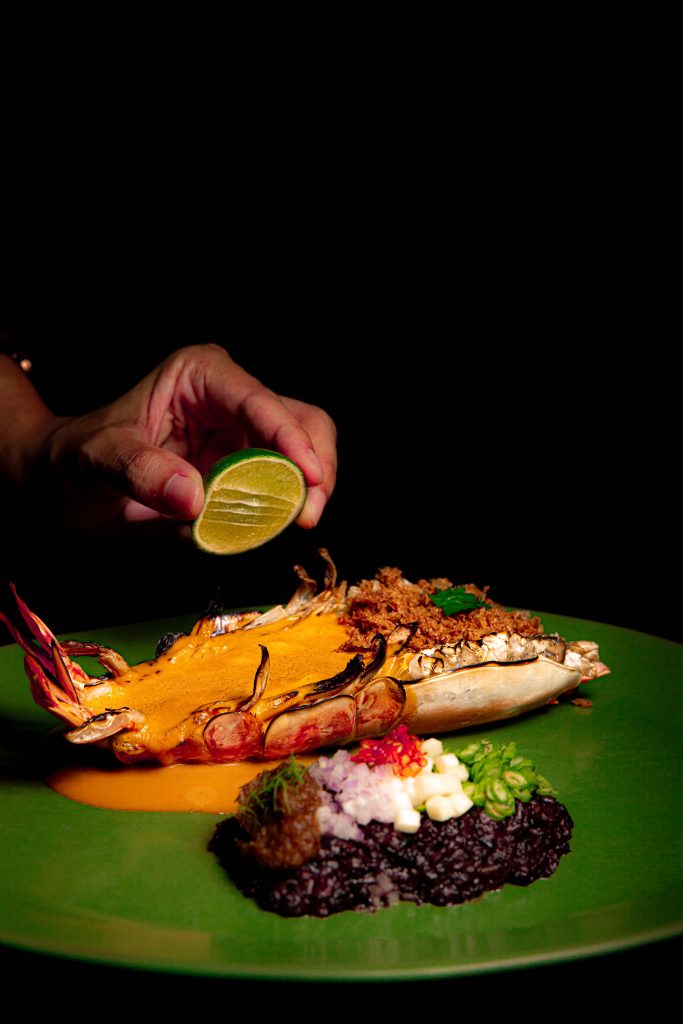 "The main challenge for me is how to come up with a new dish every year with some of the same ingredients," he tells me. "The seasons in Thailand are quite distinct, so you know what the good ingredients are that you'll get at this time of year every year, but you don't want to repeat yourself. At least for me. Some restaurants have a signature dish that they like to do every year, but not me and my team. We try to challenge ourselves to come up with a new menu using the same ingredients every year. And that I think is the biggest challenge – to actually overcome yourself. To be better and to create a better dish than the previous year."
Take, again, the marian plum. In the 2022 "Summer Paradise" menu, the sweet fruit was served atop a luscious marian plum cream and floral jasmine syrup sorbet, and topped with flecks of kaffir lime zest and a crisp, ginger biscuit for a piquant kick. This season, it's instead alchemised with fermented rice and lemon into a refreshingly tart dessert. Ant larvae or ant eggs are another recurring offering. Every year around the months of April, this Isan (the largest region in Thailand) delicacy finds its way onto the plate at Le Du, bringing with it a sweet, fatty depth. One year, fried with blue swimming crab and young bamboo in a southern-style curry realised through French-European cooking techniques for a "smoother, more velvety texture" than its traditional counterpart. Another year, with wild mushrooms in a potato and smoked snakehead fish broth. This year, inspired by khao jee, a northeastern Thai street food of grilled, or fried, egg-coated sticky rice skewers encountered by Tassanakajohn during one of his many exploratory culinary trips around the country, the ant larvae appears in the form of a filling that is then heaped into a rice patty and put over the grill after a generous coating of eggs, and served with a charcoal-grilled golden snapper and dill sauce.
Also see: Raising the bar on bar snacks
"I think it comes from a lot of things," Tassanakajohn says of inspiration. "It can come from the ingredient itself, of course, but also from my and my team's research of different culinary traditions from visiting different regions. I always like to travel around Thailand and see what people in different parts of the country like to eat and how they use a particular ingredient. And these can turn into ideas, so it's something very important to us."
Of importance, too, is his philosophy of creation. Regardless of ingredient or concept – Tassanakajohn possesses a celebrity chef's hyper productivity; in addition to Le Du, he has five other restaurants including Nusara, his fine-dining venue serving "colourful Thai cuisine" that is also ranked third on Asia's 50 Best Restaurants 2023 list – honesty reigns. "My culinary philosophy is to try to just be honest with what I do, whether it's the flavours or other things. I don't use 10 techniques in one dish and I try to keep the dish very simple, but very tasty and true to what it is," he says. "What I mean by that is if you want to make modern Thai food, then keep that modern Thai flavour. If you want to make traditional Thai food, then make it very traditional. If you want to make the cuisine from the coast of Thailand with all the seafood, then you let the seafood shine. At the end of the day, for me, the food has to taste good and it has to represent what it is. When people bite into it, people have to know what you're trying to do. If people eat their food and they don't know what it is and they're like, 'Maybe this is Japanese? Or Chinese? Or European?', then I think something is wrong. You have to be able to communicate very clearly to the people who eat your food just through your food. Not through your explanation. But through the food itself."
If you don't believe him, just take a bite.
Also see: Social enterprise Rén gives hope to underprivileged youths in the city