PDT's Jeff Bell on crafting a memorable experience, bar none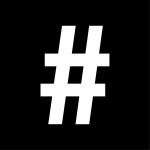 By: Stephenie Gee
May 16, 2023
Food and beverage trends come and go, but a great night out is forever. Bartending luminary Jeff Bell of PDT speaks to Stephenie Gee about crafting everything from a one-of-a-kind cocktail to a high-volume yet highly memorable experience for guests and staff alike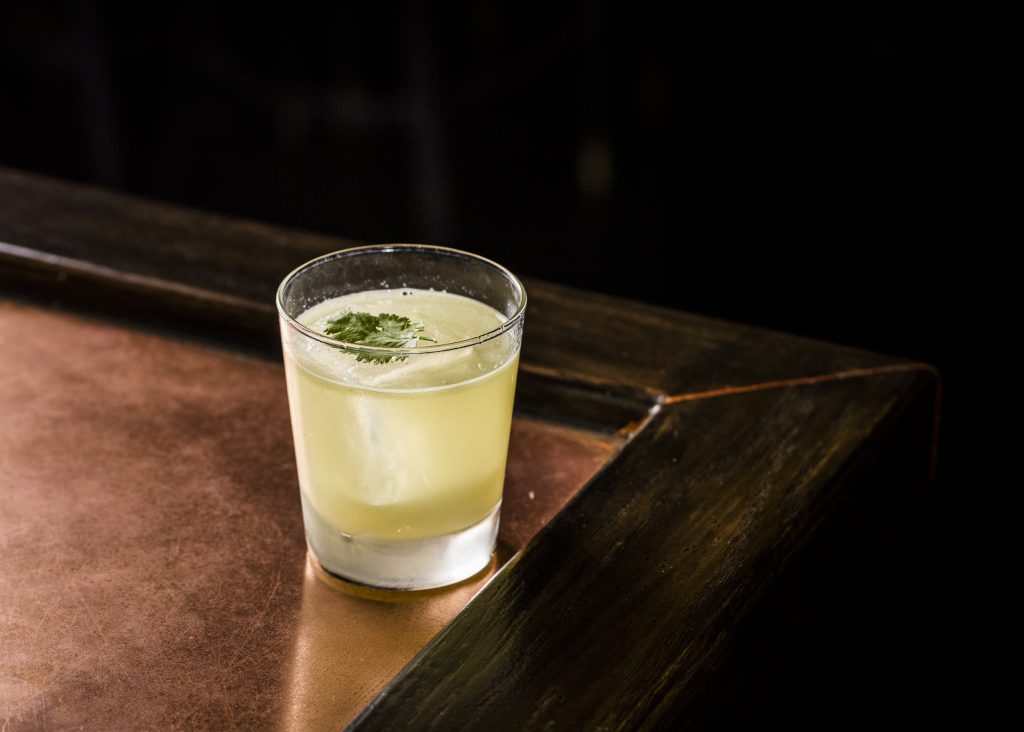 What constitutes a great bar? When I was a curious teenager desperate to enjoy the freedoms of adulthood without quite being an adult, it was the one that didn't require an ID to get into. Once I hit the legal drinking age, it was the one championing the rowdy vibes that made going out fun in the first place. At 21, Instagram-worthy aesthetics became an increasingly important factor. And now, as I'm nearing the halfway mark of my 20s and feel as if though I'm constantly running on empty, it's the one with the transcendent bar programme and hospitality that's worth trading a precious night's sleep for. The point is, what constitutes a great bar is firmly based on instinct and intuition. Answers will vary depending on whom you ask, how they feel, which day it is and what the clouds are doing. It's impossible to please everyone, and understanding this is perhaps the most vital part of the equation.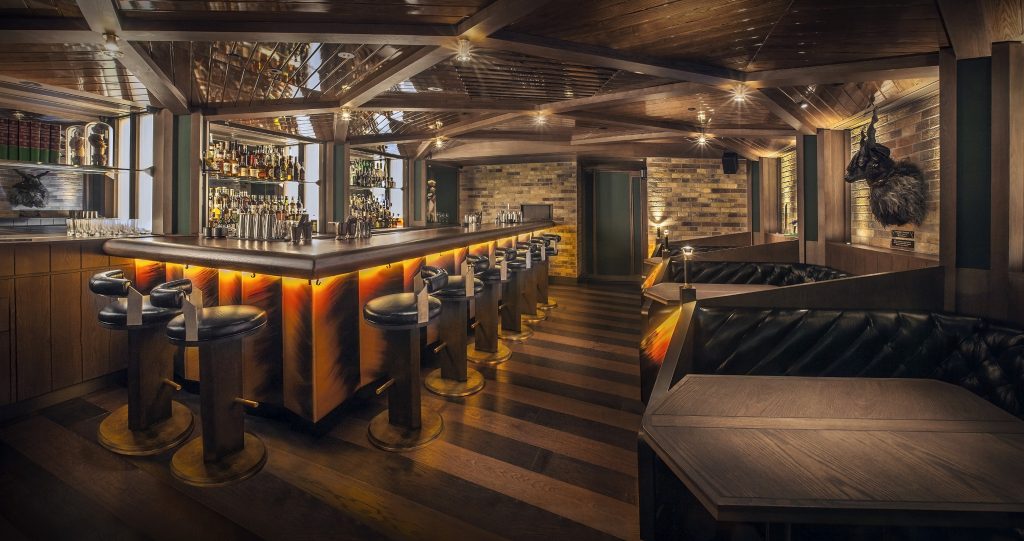 That is why social media and rankings like the "Top 10" and "50 Best" can be largely unwelcome among bar professionals. An objective list for a subjective criteria contributes to a now prevalent mindset that regards establishments as disposable – to be checked out then checked off. Guests are going in with minimal, if not zero, grasp of the bar's true character and instead only the knowledge that it is, according to whomever, Asia's number one and its dramatic brown elixir served from a smoking wooden treasure chest into dainty teacups is the "It" drink on Instagram, losing sight of the bigger picture and what really matters – the experience. And more often than not, the experience turns out to be disappointing (I confess, I've been there more times than I'd care to admit) because, maybe, the drink is too boozy for your taste or, the vibes are just not giving.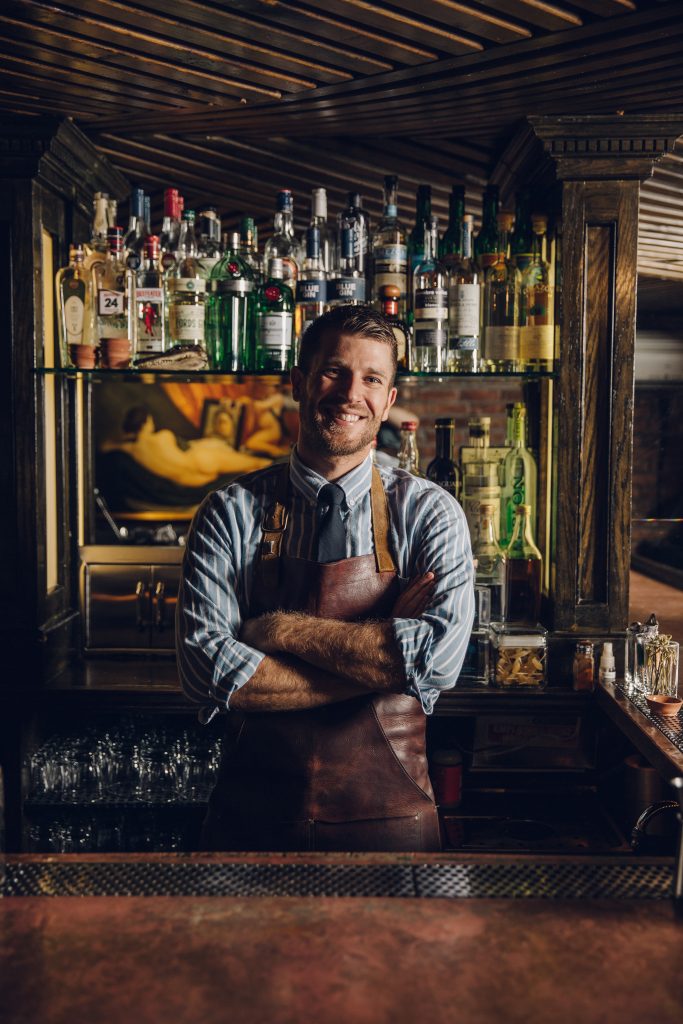 This is what Jeff Bell – crowned Best American Bartender at the 2017 Tales of the Cocktail Spirited Awards (the spirits industry's equivalent to the Oscars) and mastermind behind the James Beard award-winning PDT (Please Don't Tell) hidden behind a phone booth in hot dog joint Crif Dogs – tells me from the Hong Kong outpost of his evocative speakeasy, tucked away in a quiet alcove above The Landmark Mandarin Oriental's MO Bar, before the start of his four-day guest shift with PDT HK's head bartender Daniel Valencia in celebration of the hotel's 18th anniversary.
"The way social media has influenced the industry, I think, has been negative. People are going for the thing instead of the overall experience, which is what is memorable. Drinks are important, but it's about how you make people feel and how you know they spent their time," he says. "So far on this trip, I went to Penicillin and The Aubrey. And they're both awesome, but they're very different. Someone might think The Aubrey is a five-star place and Penicillin's not, and somebody might think Penicillin's a five-star place and The Aubrey's not. It's in the eye of the beholder and we learn that over time with the guests that come to PDT New York and the feedback that they give us on Yelp, Google Reviews or whatever. Some people have an awful time and I'm like, 'I wonder why?' But sometimes it's just not a good fit. You're not going to please everyone and you can't try to please everyone. So you have to figure out what your goal is, what your philosophy is, your ethos, and how you're going to stick to that. And, hopefully, the people that also want that experience will go there."
Also see: Raising the bar on bar snacks
In terms of Bell's creations, "complexity and restraint" are the two central pillars of his philosophy. Nuanced yet well-rounded cocktails where each element and ingredient is well represented and not overpowering in any particular dimension is what he does best. Take the Tio Tonico. Inspired by Dominique Ansel Bakery's matcha passion fruit mousse cake ("It's something I never would have thought of, but green flavours like matcha, cucumber and celery taste very good with passion fruit"), the highball builds off a base of American gin and blanco tequila with lime, lime leaf, passion fruit and tonic, lending just a perception of tropical aroma while holding on to the bones of a gin and tonic – bubbly, dry and refreshing. There's also the Suntory Time Machine, a sweet number made with Suntory Toki whisky, and Tamagawa Time Machine, an oxidised sake with nutty notes reminiscent of an amontillado sherry and an underlying rich umami that helps to elongate the flavours of lemon, maple syrup, fig preserves and toasted pecan bitters.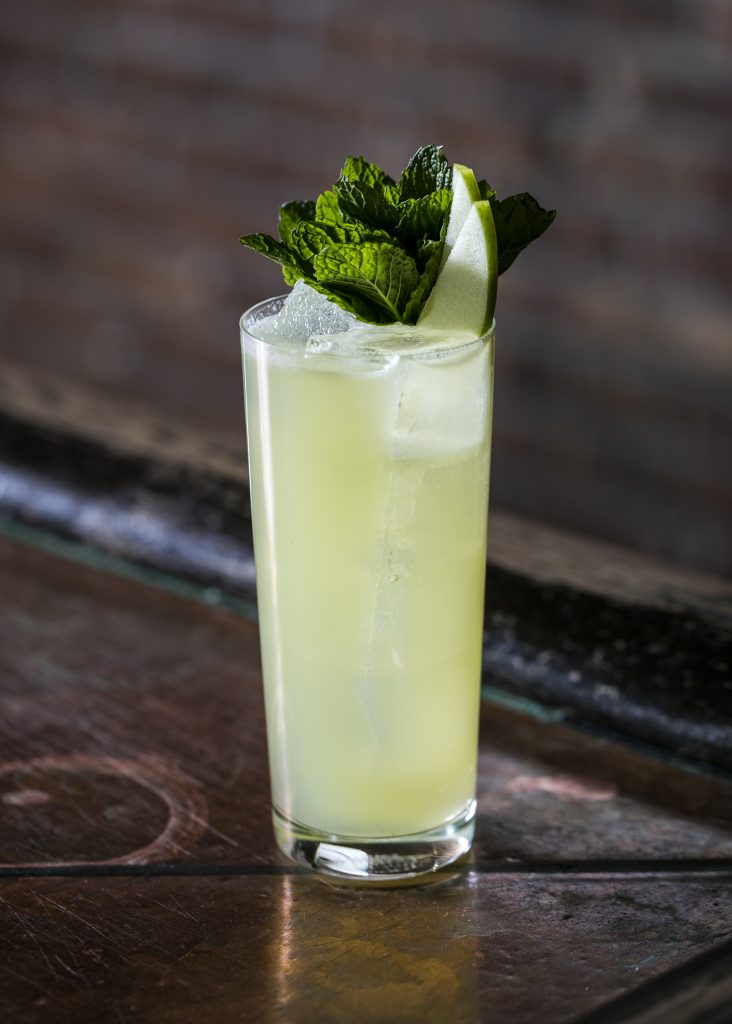 "It's definitely not natural," he admits of finding balance in flavours. "I think I have a good palate, but your palate's kind of like a muscle – you train it. Your sense of smell and taste are very strongly tied to your memory and so the more you experience and the more you practice, the better you get because you're building up a database. And if you're putting good data in your brain, then it gives you more. It's not something that you can learn overnight and that's what I love about bartending – it's an art and a trade as opposed to a science. You can't just write a dissertation on it, hand it over and be like, 'I'm gonna be a good bartender.' It's something that's very empirical."
From spending his days elbow-deep in soap suds washing dishes to leading the legendary East Village cocktail haunt, Bell has, in the two decades since, arrived at a place of confidence. Cocktails can now be, for the most part, conceived almost entirely in the head, drawing from his veritable archive of ingredients, flavours and combinations acquired from everything from cultural exposure to everyday encounters. "You get inspiration from everything, really," says the 37-year-old after a considered pause. "Culture. I would say there's also direct inspiration from a meal, like, 'Oh wow, that dish is incredible.' Or, it could be you're in Mexico and the way they drink mezcal there. Just different drinking rituals around the world, you get inspired like, 'Wow, that's how they make that there, that's how they make this here.' Sometimes you experience a flavour combination, like the matcha passion fruit, and you're like, 'I'm taking that!' And there can be a lot of options that combination can hold up – I can do a gin and tonic with it, I can use mezcal, I can do something with vodka or tequila. It doesn't always work, but it's good to go out and try things."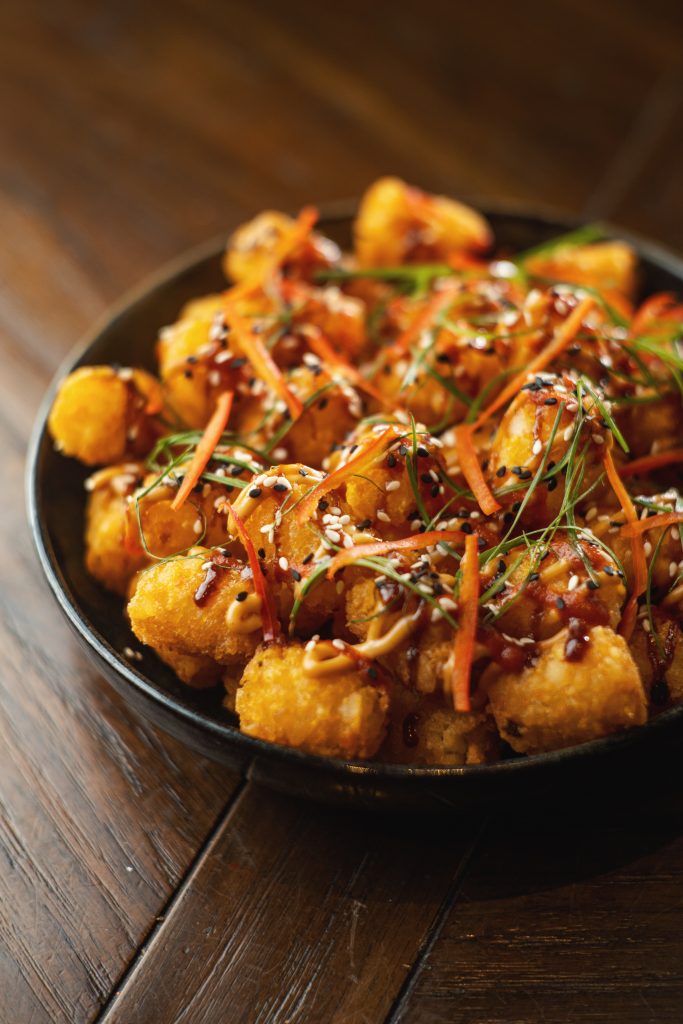 Born, bred and buttered in New York, a metropolitan city where real estate prices are sky-high and the pace of life is frantic and rapid, it's only natural that it has had a marked impact on Bell's bartending style. His drinks, while complex in composition, are simple in shape, served, for time and efficiency's sake, the way they once were – i.e., in a simple glass, complete with a functional garnish like a citrus wedge, sprig of aromatic or cucumber ribbon. "We want it now" is the mantra of the New York consumer and the last thing one should expect are the ambitious, theatrical libations of swirling plumes of smoke, flaming goblets and vapour bubbles that require needless grind and demand angelic patience from guests.
"In New York, especially downtown, people work crazy hours and they work hard but they play harder. Then with tourists, they're in this crazy city and they have a list of 50 things they want to do so they're like, 'Okay, I'm going to go here for now, then here, here and here.' There's this sense of urgency in the city and that influences how I come up with things. You have to make sure that when you're serving or creating a drink or garnish that it's cool and unique, but also practical. New York real estate is really expensive so you have to sell a lot of cocktails, like 300, 500 a night. And the last thing you want to be doing is a really intricate design on a piece of fruit that's going to take you three minutes to make because these people are going to be waiting. In other places, like Japan maybe, things can be made a bit more individually and meticulously on a one-by- one basis. But New York is more you make it in a batch – six people sit down and you're going to make those six drinks right now boom, boom, boom and send them out. It's more of a high-volume thing and my style has been moulded by that kind of demand," he explains.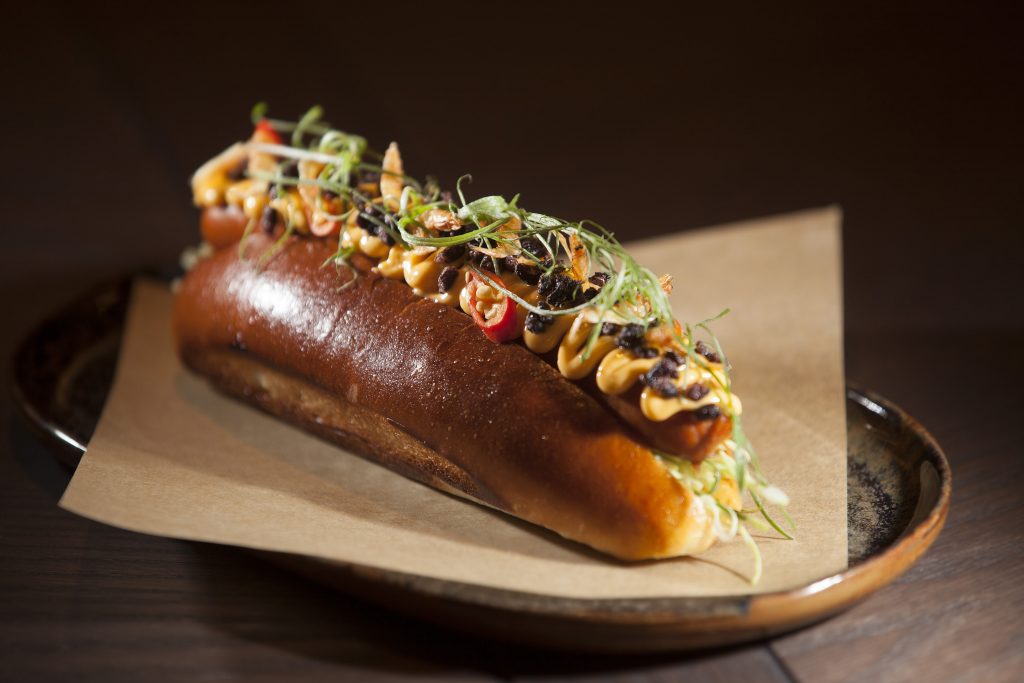 This is said not in a spirit of discontent, rather quite the opposite. Realigning yourself with the voice of your consumers and delivering what it is they want is the building block from which connections can be made. Which for Bell, while still ensuring a professional barrier is maintained, is precisely what being a bartender is all about. "The interaction with people and being able to facilitate a fun evening for somebody is really rewarding. And when you're working on your feet and it's busy (chatting with people, making drinks) time goes by quickly so it doesn't really feel like work," he says of what he considers to be the most enjoyable aspect of the job. "Sometimes there's an occasional person that's difficult, but for the most part people are happy to be there. They've finished work, they have free time, they want to relax, and so you usually get people at their best and it's a lot of fun."
And it's not just about engaging in dialogue with different personalities in front of the counter – there's also those behind. Leading a bar, especially one of PDT NY's standing, is much more than a one-man show. By analogy, Bell tells me, it's like a band. It takes a vocalist, guitarist, bassist, drummer and keyboardist to create a cohesive sound that is well-rounded across all registers. "There's not one trait that we need to have in everybody because you want to have a diverse staff. There have been bars in the past that have had 12 alpha males and it doesn't always work out so well. And so I want to have different kinds of people on the team. The most important thing is people who care and are just friendly or good. Basically anybody who has an ego problem and who has to be right is not a person for the job because they don't work well with others; they don't serve guests right. We need team players and people that are compassionate and have empathy. It varies but I'd like to have men, women, straight, gay – I'd like to have every kind of person there because if it's too homogenous, then our drinks will be homogenous."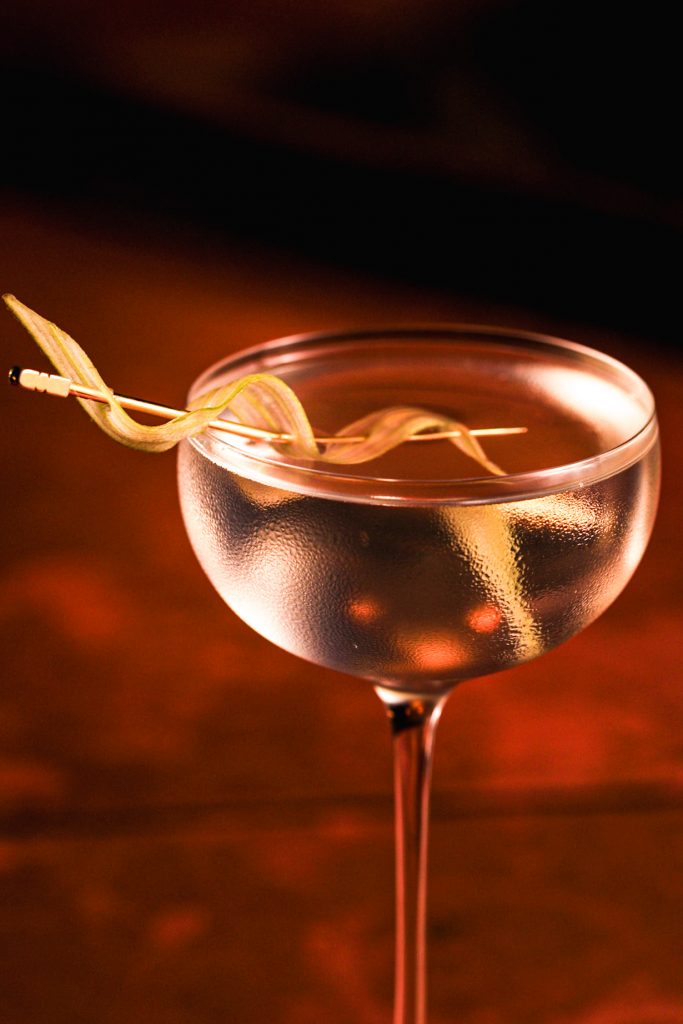 Resonating in a similar fashion are Bell's plans for the future. For starters, he hopes for the PDT brand to go global, with Singapore,Seoul,Tokyo,Paris,Milanand Sydney being his current top potential destinations. Then, on a more personal scale, he hopes to expand and diversify his portfolio beyond speakeasies. "For me," he says, "it's to create something that is not PDT. There are a lot of different kinds of bars that I'd like to operate – big hotel bars, casual cocktail bars, high-volume bars, dive bars. There are so many different categories and it's not that I need to do everything, but I'm constantly looking at spaces in New York to do something new. And also figuring out what else I can provide for the world that would be good. I don't want to just open bars for the sake of opening bars. I want to create fun things that are unique and new, and where hundreds of people will go every day for years and years." If PDT NY is any indication, he will. That's for certain.