#legendeats: Where to celebrate Christmas and NYE 2019 in Hong Kong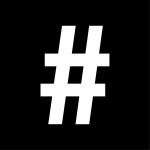 By: #legend
December 12, 2019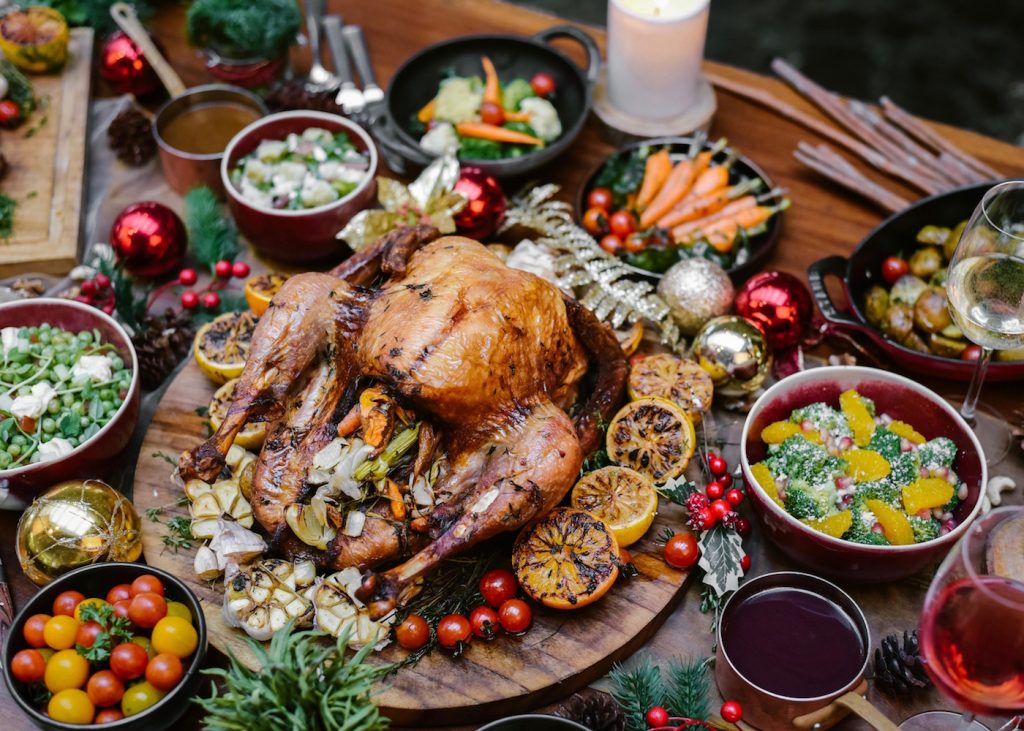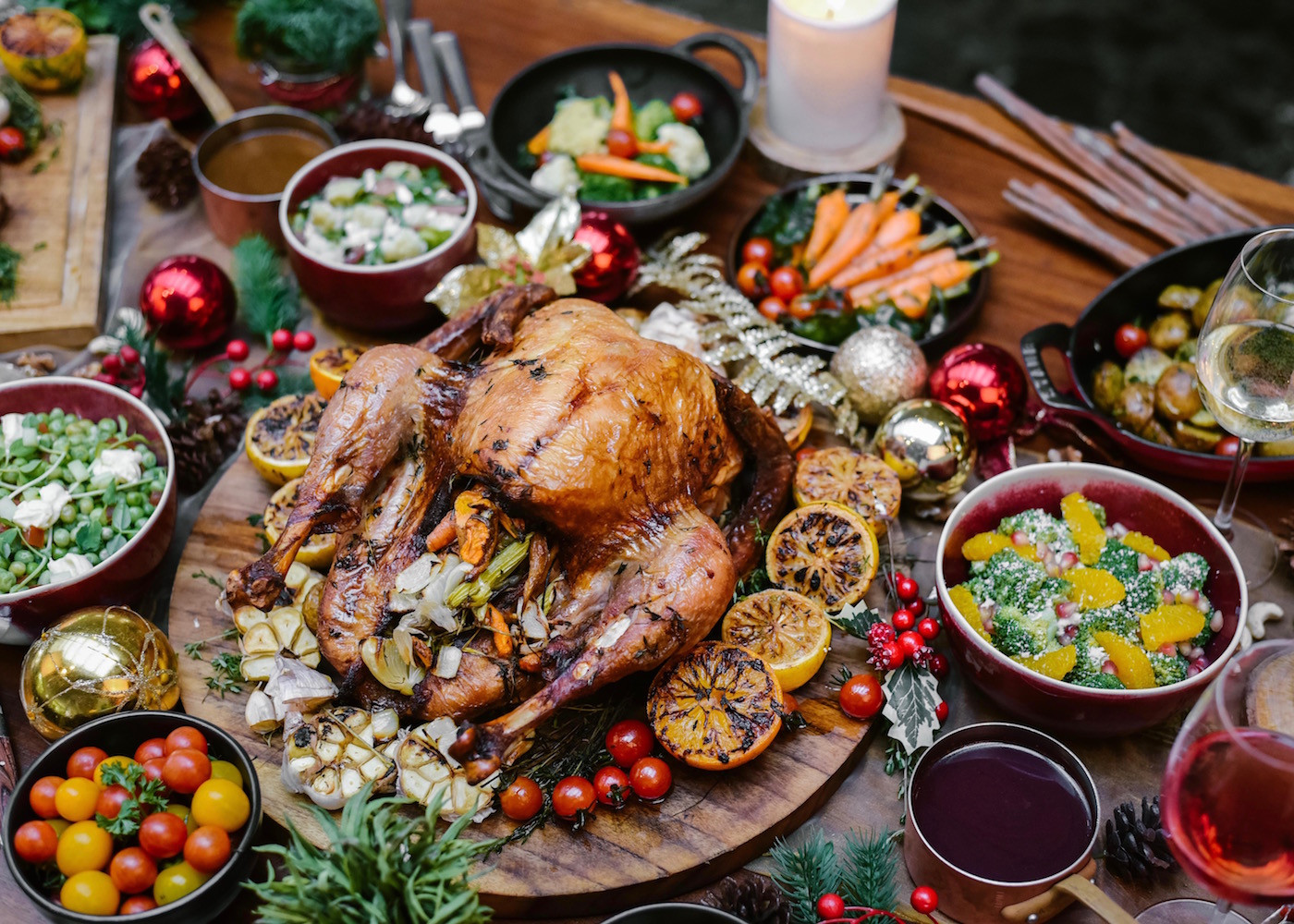 With the sound of sleigh bells, mistletoe decorating doors, dazzling gift boxes and fireworks galore, the warmth and romance of the holiday season is officially upon us. One of the most defining features of the festive season is in the glorious meals we share with the people we love.
We know that planning a gathering during the holiday can be extremely stressful, so, from The Rosewood and Grand Hyatt, to all time favourites like La Vache, we've got you covered with a selection of the best festive options to celebrate with your loved ones in Hong Kong.
Petrus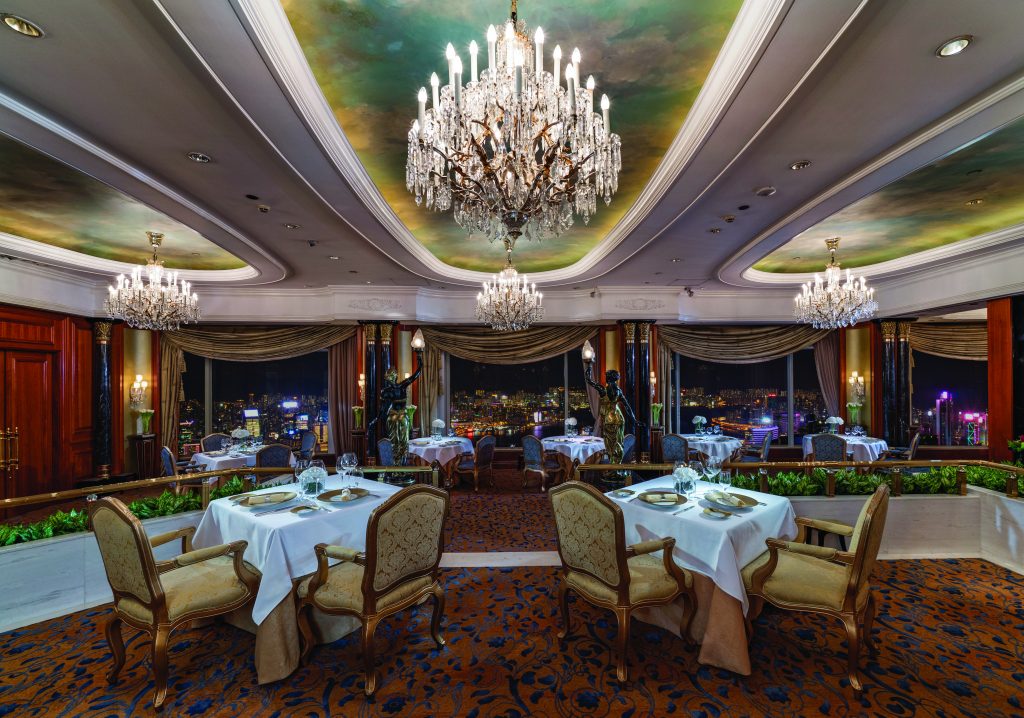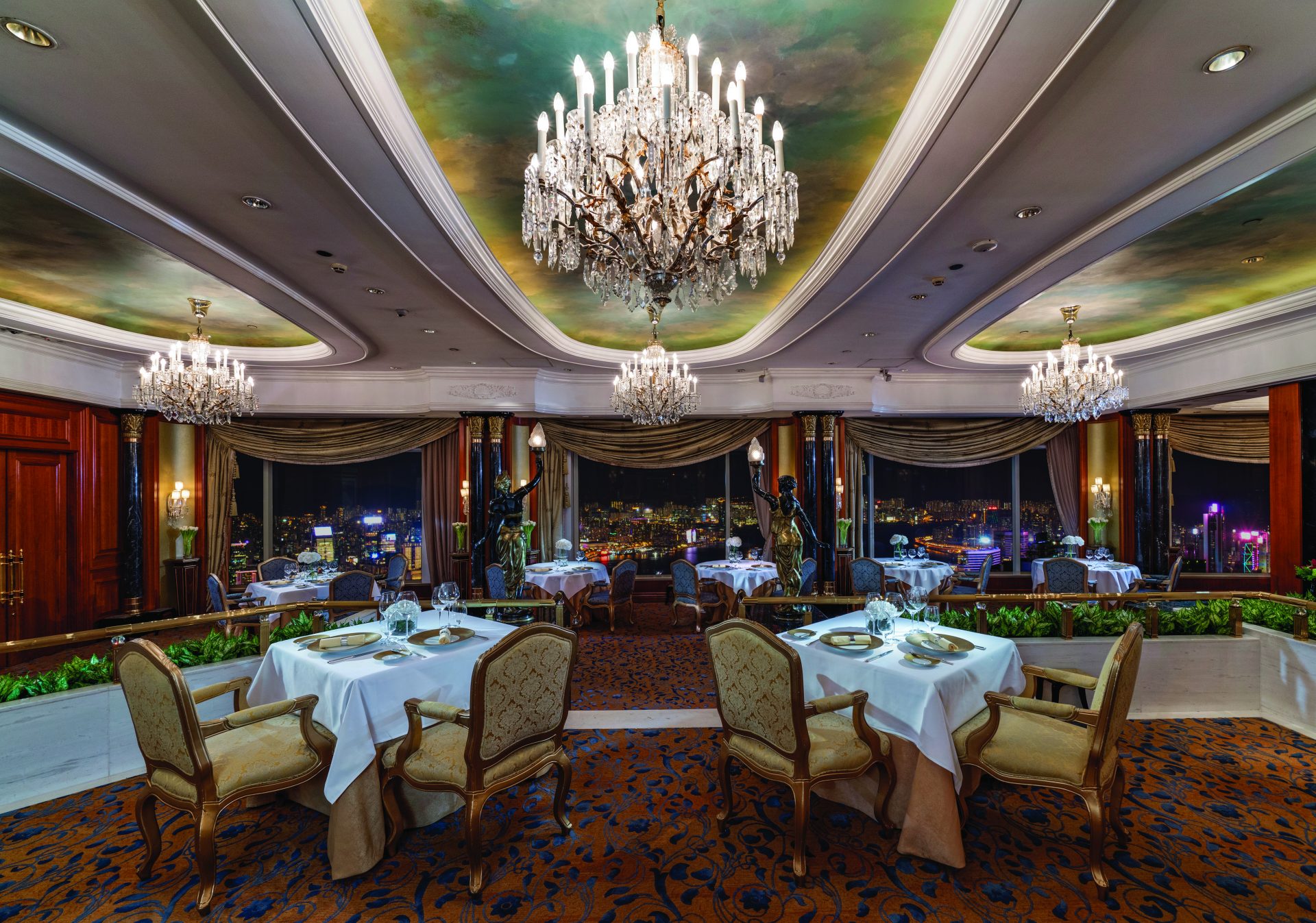 Island Shangri-la's innovative and bold French restaurant Petrus, who was recently awarded a Michelin Star under executive chef Uwe Opocensky, is offering a 1970s-themed menu to ring in the new decade. The eight-course menu, which includes dishes like smoked abalone and potato with sour cream and caviar, is the perfect celebration for any disco-lover who also wants to indulge in sublime award-winning food.
thanks to the sumptuous and effortlessly elegant interiors as well as some of the best French food in Hong Kong – and Asia – will make for a truly unforgettable night.
Petrus, Island Shangri-la, Pacific Place, Supreme Court Road, Admiralty, Hong Kong, +852 2877 3838, shangri-la.com
Grand Hyatt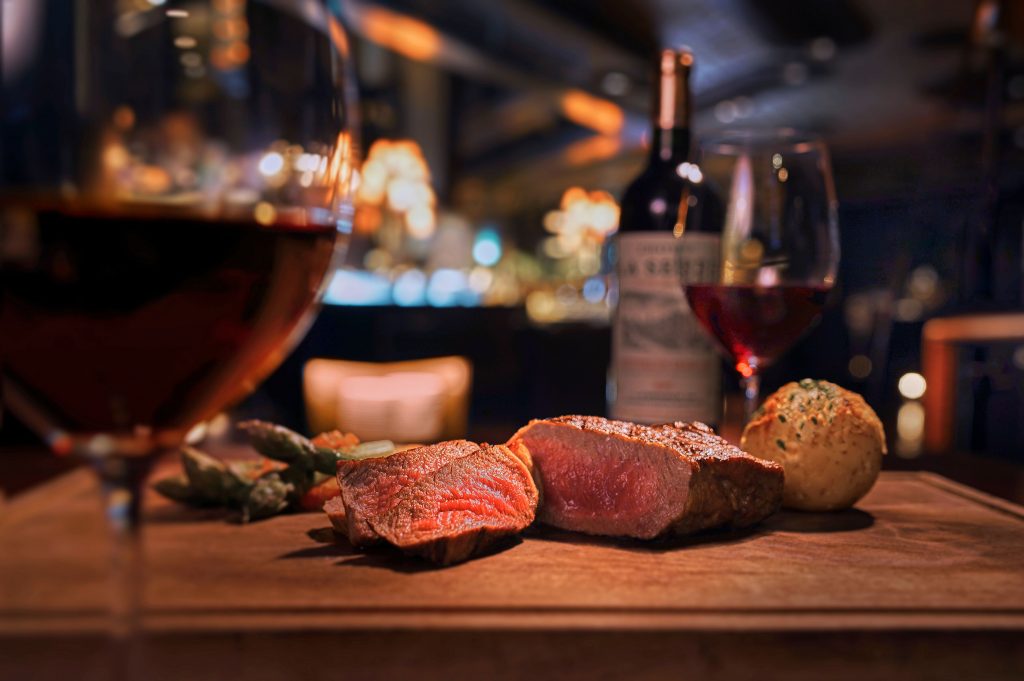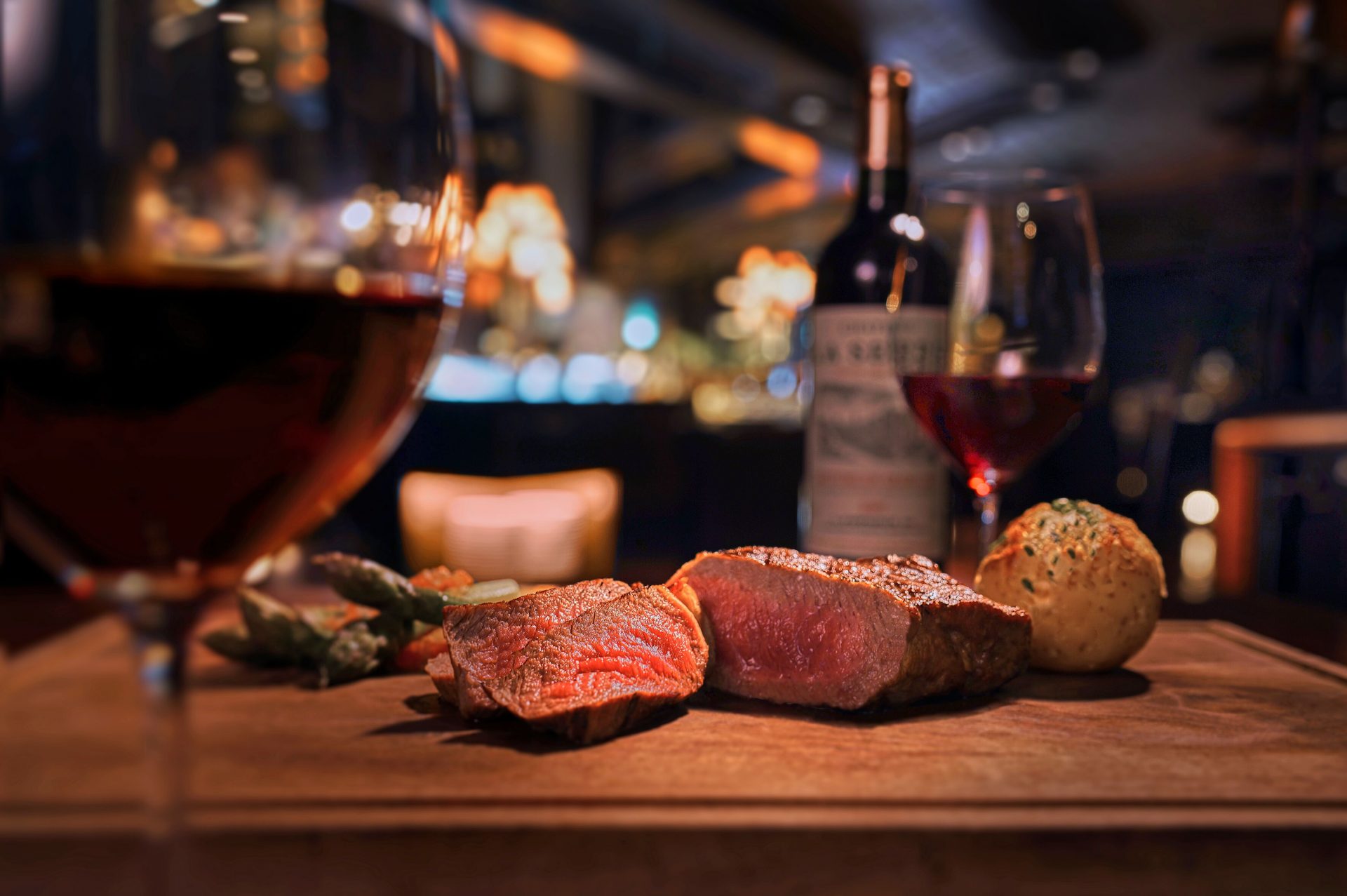 This year, the Grand Hyatt Hong Kong not only offers a range of festive dining options, but has also specially prepared a new premium gift hamper for its customers. It will also bring back its renowned Club JJ's to celebrate New Year's Eve. There will be a variety of New Year's Eve packages available in the club. The set dinner (HK$1,880) will provide you with plentiful different cuisine options, while the countdown party (HK$600) features free-flow champagne and selected wines. Feast your ears on a journey through a variety of musical genres by international bands. You can also purchase the ultimate countdown package at HK$2,380, which includes both the set dinner and the countdown party.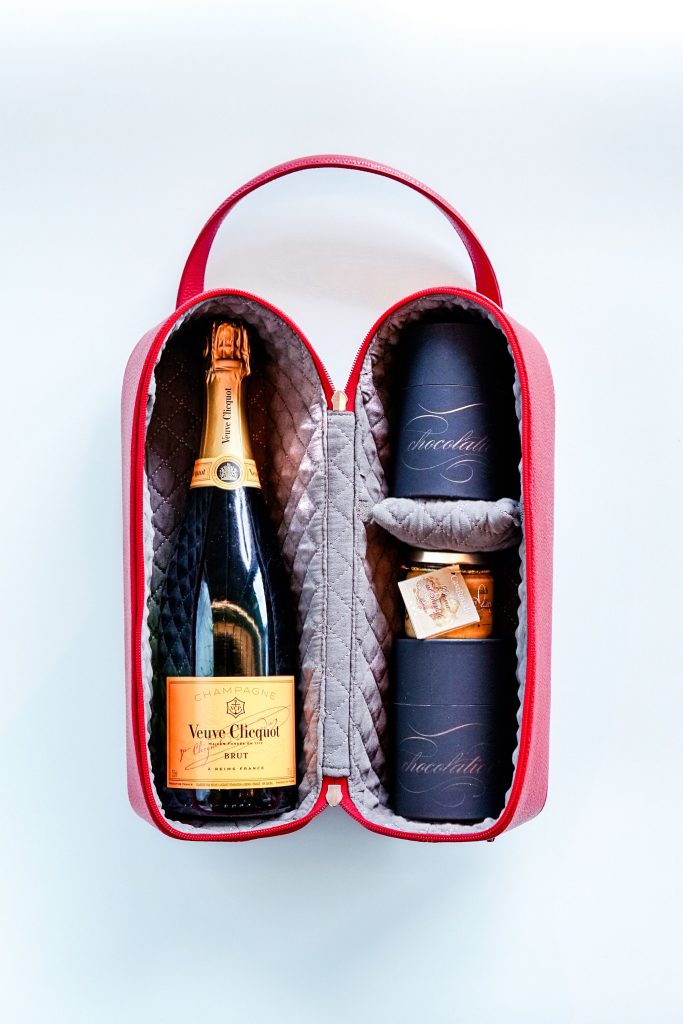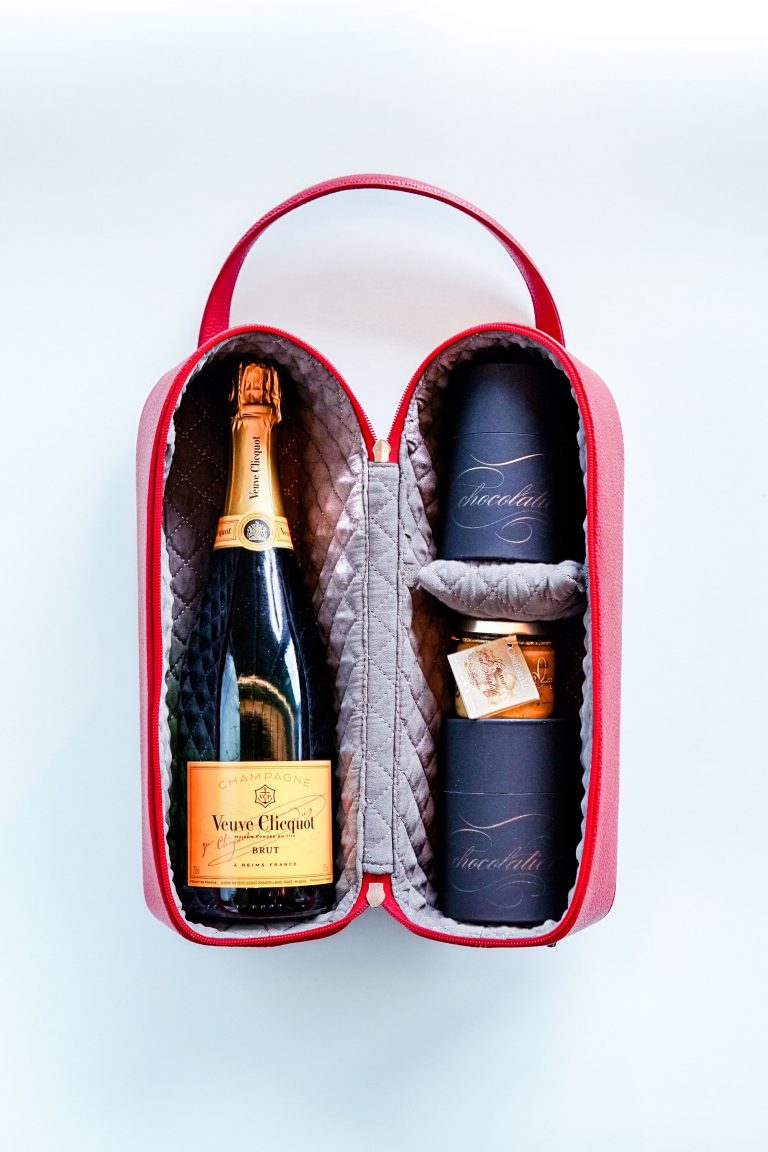 Grand Moment (HK$1,280) is the perfect gift Grand Hyatt has prepared for holiday gatherings. The hamper includes homemade gourmet delicacies and a bottle of champagne, while the luxurious (and reusable) wine bag is also a highlight. For a limited time only, you can enjoy a 10% discount on all festive dining programmes and hampers if you purchase online from December 7 to 13.
Grand Hyatt Hong Kong, 1 Harbour Road, Wan Chai, +852 2588 1234, hyatt.com
Aqua
Being named one of the Hottest 100 Tables in the world by Condé Nast Traveler magazine and Best Italian Restaurant at the Ospitalità Italiana awards, Aqua elevates its Because Brunch – served from 12pm to 3pm every weekend and public holiday until January 31, HK$668/person and HK$888 on Christmas – to new levels this year with a fabulous new Gold Room experience, offering the perfect festive celebration for family and friends.
For Because Brunch, you'll start with favourites from Aqua's Roma kitchen, including antipasto Italiano, which includes moreish cold cuts and chargrilled vegetables, followed by freshly made burrata. A feast of seafood, precision-cut slices of premium sashimi and sushi, juicy grilled New Zealand lamb chops and tiger prawn tempura are then prepared. Once the savoury selection is complete, an unlimited array of treasure tiramisu, El Dorado panna cotta and a wealth of soft mousses are delicately placed around an impressive gold chocolate fondue fountain. Generous portions of karat cake, goldmine brownies, assorted luxe cheesecakes, gold-topped fortune cupcakes, customisable ice cream and self-made popcorn are all at the ready for you to pick and choose, ending your experience on a sweet note.
Aqua, 29/F + 30/F, One Peking, Tsim Sha Tsui, +852 3427 2288, aqua.com.hk
La Petite Maison
Various drinks and dishes offered by La Petite Maison (image: La Petite Maison)
La Petite Maison celebrates the festive season with true French flair, offering a specially crafted Christmas menu (until January 1) of dishes and cocktails with a warm and welcoming atmosphere. Eleven dishes are served à la minute: four appetisers include escargots, foie gras, saumon finement tranché and salade de chou rouge; choose from two mains including rigatoni pasta, whole branzino and whole roast black leg chicken, with a side of sautéed broccolini; and complete the meal with three indulgent desserts including tarte fine aux pommes, warm chocolate mousse and crème brulée à la vanille. The menu is available for both lunch and dinner, specially crafted for eight or more, and is priced at HK$988 plus a 10% service fee.
La Petite Maison, H Queen's, 23-29 Stanley Street, Central, + 852 2887 1113, lpmlondon.co.uk
Asaya Kitchen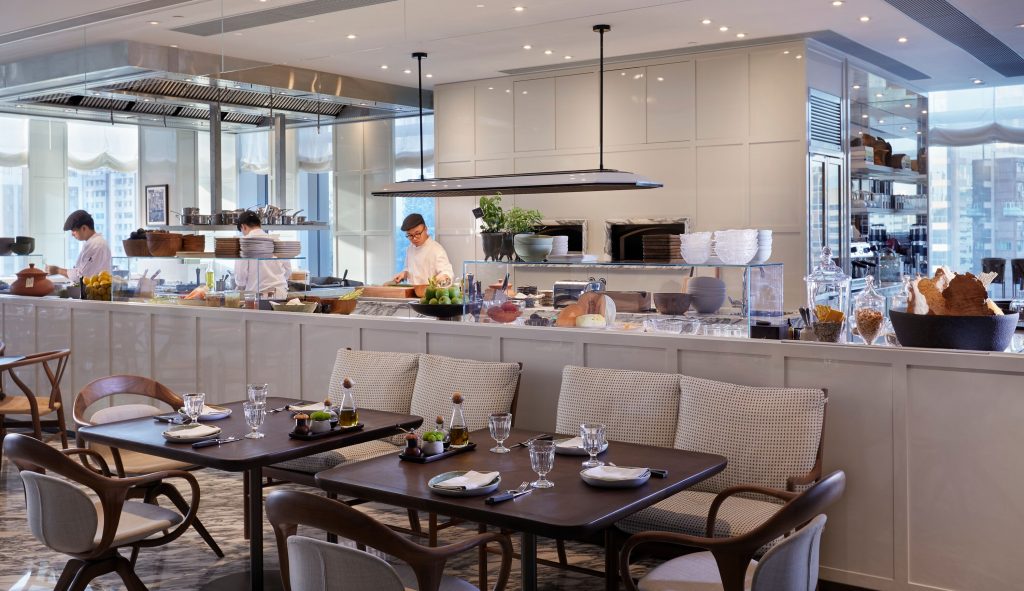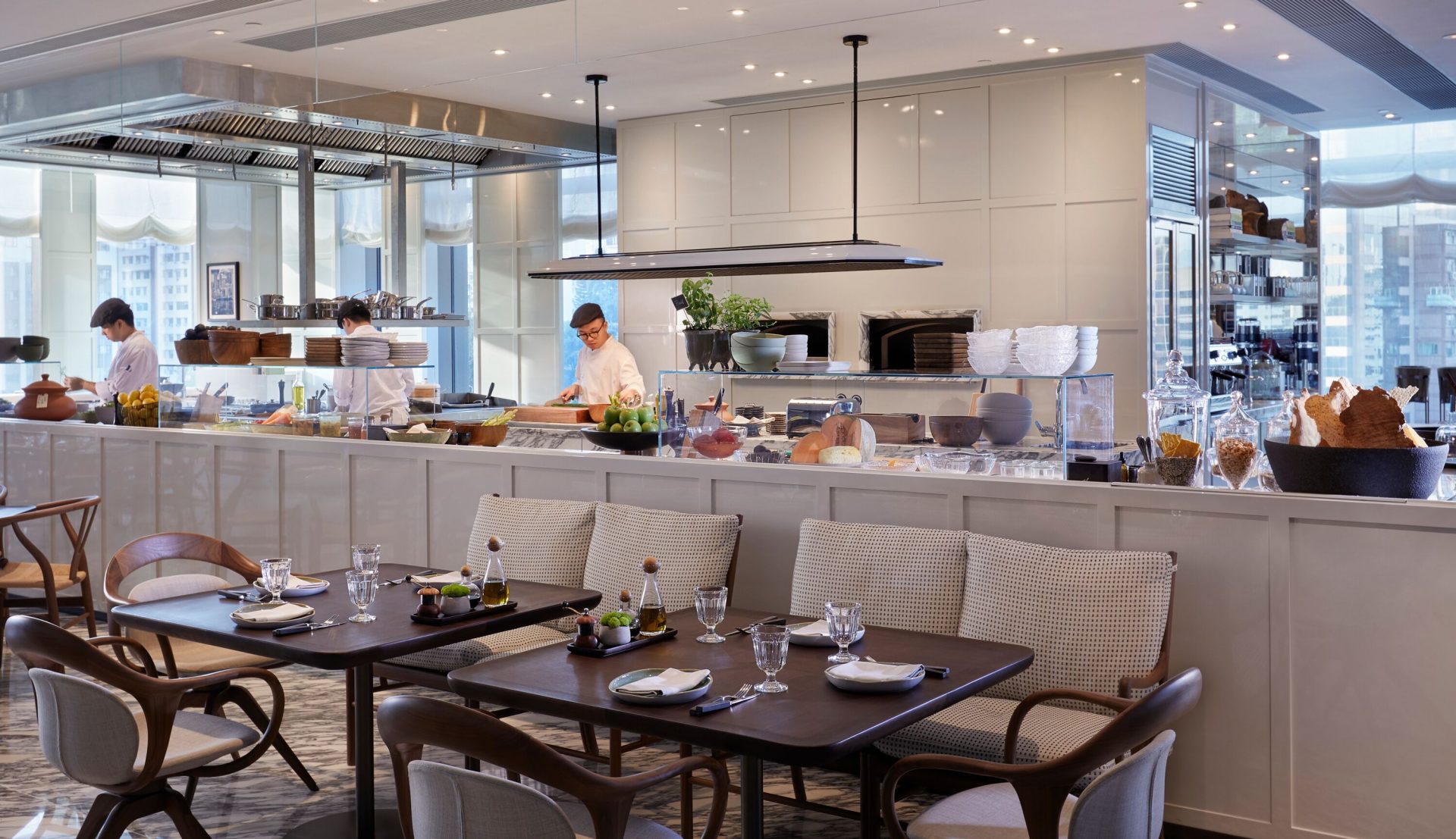 The newly opened dining destination at Rosewood Hong Kong champions artful Mediterranean and a healthy Japanese diet-inspired menu that focuses on seasonal ingredients sourced from local farmers, fisheries and artisans, prepared in a light and clean style this winter.
A variety of dishes at Asaya Kitchen (image: Asaya Kitchen)
Asaya Kitchen's health-conscious breakfast menu covers à la carte dishes in addition to the three-course sets Nutrient Rich (HK$325), Asaya (HK$295) and Garden (HK$285), served with organic tea and fair-trade coffee. For lunch, you may choose dishes from the à la carte menu, or opt for the value set lunch of two courses (HK$185) or three courses (HK$275) that include chef's specials such as cuttlefish salad, grilled octopus and grilled prawn tartine. Highlights from the dinner menu cover the Autumn Garden, cauliflower cocotte, grilled whole fish and the signature dessert: roasted Victoria pineapple.
For a seasonal experience, select the chef's dégustation menu for HK$795 per person, with an optional biodynamic wine pairing for HK$485. A Taste of Asaya incorporates "raw", "garden", "organic egg", "nutrient rich", "cleansing" and "sweet" headliners, which feature regularly changing seasonal menu items.
Asaya Kitchen, 6/F, Rosewood Hong Kong, 18 Salisbury Road, Tsim Sha Tsui, +852 3891 8732, rosewoodhotels.com
Zuma
Zuma's end-of-year party is renowned for being an unforgettable night to usher in the New Year with the ultimate countdown celebration. An exclusive New Year's Eve Yashoku (HK$1,880) will be available in the lounge from 8pm, with signature dishes and free flow to begin the night's festivities. A New Year's Eve dinner (HK$1,680/adult, HK$880/child, HK$1,120/vegetarian) will also be hosted in the fifth-floor restaurant. Those in attendance will automatically be granted entry to Zuma's New Year's Eve Countdown Party (from HK$890), a masquerade-themed night of revelry with free flow champagne and exceptional music by DJ Emmanuel Diaz. With outstanding live entertainment set to be revealed on the night, those looking for an extraordinary occasion to see in the New Year should look no further.
Zuma, 5-6/F, 15 Queen's Road Central, Central, +852 3657 6388, zumarestaurant.com
La Vache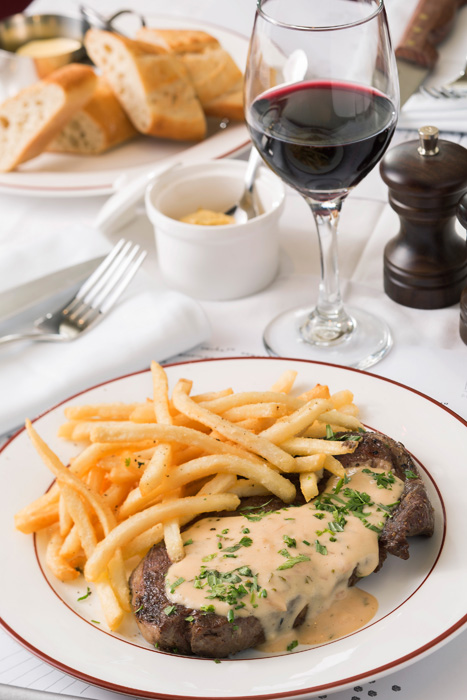 La Vache pays homage to the time-honoured tradition of Parisian entrecôte steakhouses with a forward-thinking approach to the classic offering. With locations in Soho and on Hart Avenue in Tsim Sha Tsui, this year the lively brasserie elevates the holiday to a new level to celebrate New Year's Eve: with a live DJ, free-flow steak frites, bubbles and house wine offered at the price of HK$888 per person. Premium ingredients, upbeat music and friendly service have established La Vache's unbeatable steak frites as a firm favourite in Hong Kong's dining scene.
La Vache Soho, 48 Peel Street, Central, +852 2880 0248, lavache.com.hk
Bayfare Social
Tantalising food and drinks at Bayfare Social (image: Bayfare Social )
Bayfare Social is another new restaurant and social hub at Rosewood Hong Kong to visit during the holiday season. It has opened the doors to serve an interactive all-day dining format for guests.
For the daily breakfast, Bayfare Social offers a cafe-style menu of warm, buttery and flaky croissants; homemade banana bread; sandwiches with sun-dried tomato, crispy bacon and avocado on pan de cristal bread; smoked salmon with cream cheese; a Greek yoghurt parfait; and a coconut granola bowl.
From 12pm to 10.30pm, Bayfare Social reveals its all-day dining menu, featuring fresh produce, sourced locally wherever possible. You can pick up food from a variety of categories at the restaurant's seafood station, deli station, tapas station, Asian noodles station and coffee corner. To add more festive atmosphere to dinner, Bayfare Social brings the concept of Italian aperitivo hour to life with a selection of original cocktails priced at HK$120 each.
Bayfare Social, 5/F, Rosewood Hong Kong, 18 Salisbury Road, Tsim Sha Tsui, +852 3981 8732, bayfaresocial.hk

Ho Lee Fook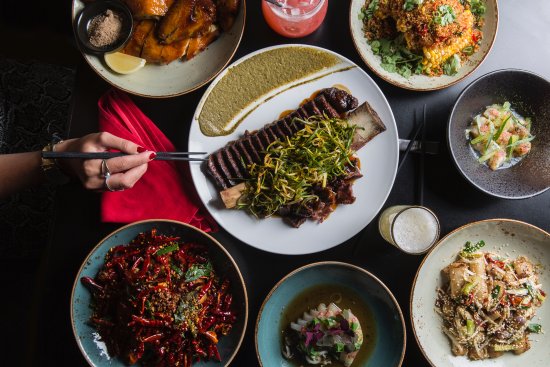 Ho Lee Fook is a funky Chinese kitchen inspired by old-school Hong Kong cha chaan tengs and the spirit of late-night Chinatown hangouts in 1960s New York. Meaning "good fortune for your mouth", its inventive approach to Chinese flavours is best enjoyed with an open mind and a solid appetite. To celebrate New Year's Eve, Ho Lee Fook has introduced its NYE Banquet Menu (HK$1,228/person) with luxurious Chinese dishes including finger lime prawn and foie gras wontons, oyster mushrooms, steamed barramundi, sweet-and-sour pork, grilled Te Mana fatty lamb ribs, all kinds of dessert and much more. Making the night even more memorable, Ho Lee Fook will also hold a karaoke event. Grab a mic and welcome 2020 with your best (or worst!) vocals after filling your belly.
Ho Lee Fook, 3-5 Elgin Street, Central, +852 2810 0860, holeefook.com
Honjo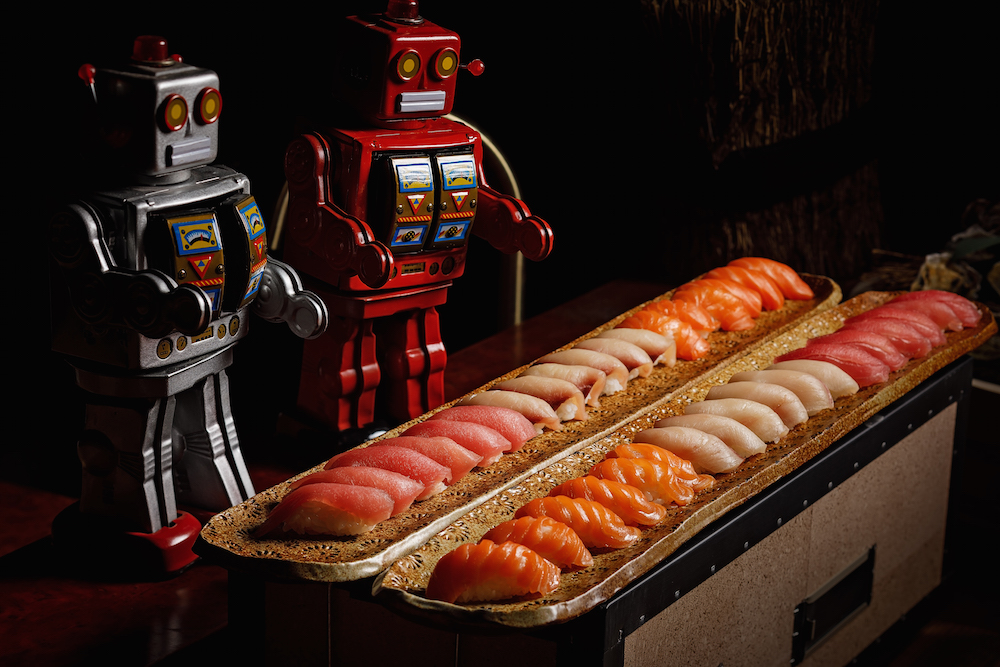 Toasting to a brilliant 2020 ahead, Honjo will showcase its Christmas Tasting Menu (from HK$680) on December 24 and 25, as well as its first New Year's Eve Tasting Menu (from HK$680). They feature modern Japanese plates such as the refreshing fruit tomato, rich wagyu and premium o-toro. The dinner will also feature a deluxe sushi and sashimi platter prepared with seasonal seafood selections as well as the restaurant's signature lobster tempura. The merry affair is also equipped with a vast wine selection of more than 200 wines from Honjo's cellar, and will end with the Too Much Chocolate and the Cherry & Umeboshi Curd desserts.
Honjo's brunch is also a hallmark celebration of the weekend and the occasional anticipated holiday. An elevated experience, the feast (HK$468/adult, HK$98/child) also includes an oyster station where you can top plates off with selections freshly sourced from Ireland. Honjo's spread includes a choice of main course, featuring options such as the vegetarian cauliflower with a rich, zesty truffle and passionfruit sauce, and the baked chicken accompanied by butter mushrooms. A delightfully sweet way to conclude the meal, Honjo's buffet also features a dessert station. An optional free-flow alcohol package at HK$198 per adult follows with brunch, including a selection from Japan, prosecco, red and white wine, and specially crafted cocktails by the bar.
Honjo, 1/F, Hollywood Centre, 77-91 Queen's Road West, Sheung Wan, +852 2663 3772, honjo.hk
Henry
Also located in Rosewood Hong Kong, the American grill and smokehouse Henry pays homage to time-honoured traditions, and is inspired by the flavours and ingredients of America's southernmost states.
If you're a meat-loving epicurean, Henry is an ideal spot to spend your holiday evening. Signature meats include the 44 Farms Texas whisky and ash-aged beef, smoked short, and the impossibly juicy Becker Lane Farm pork chop. Other menu highlights include the southern-fried frog, cold smoked steak tartare, Henry's burger, mac & cheese with devilled lobster, and much more.
With a dedicated cocktail bar inside the restaurant, as well as a terrace that overlooks Salisbury Road, the drinks menu boasts an impressive selection of American beers, bourbons and rye whiskeys, as well as gin, rum and agave varieties. The cocktail list covers American bar classics such as the Old Fashioned, Tommy's Margarita and the Michelada.
Henry, 5/F, Rosewood Hong Kong, 18 Salisbury Road, Tsim Sha Tsui, +852 3891 8732, henrygrill.hk
Écriture
Located atop H Queen's in Central, Écriture is a two-Michelin-starred restaurant helmed by executive chef Maxime Gilbert. Drawing from French cooking techniques and taking inspiration from Japan, the finest seasonal ingredients are selected to craft an ever-evolving menu. Surrounded by stunning 360-degree views of Hong Kong, from Victoria Harbour to the Peak, diners are swept away on an unforgettable voyage of gastronomic discovery. Écriture serves its Christmas Eve 7-Course Dinner (HK$1,988), Christmas 5-Course Lunch (HK$1,288) and New Year's Eve 7-Course Dinner (HK$2,488) on December 24, 25 and 31, respectively. Close out 2019 with some proper holiday vibes.
Écriture, 26/F, H Queen's, 80 Queen's Road Central, Central, +852 2795 5996, lecomptoir.hk
Cornerstone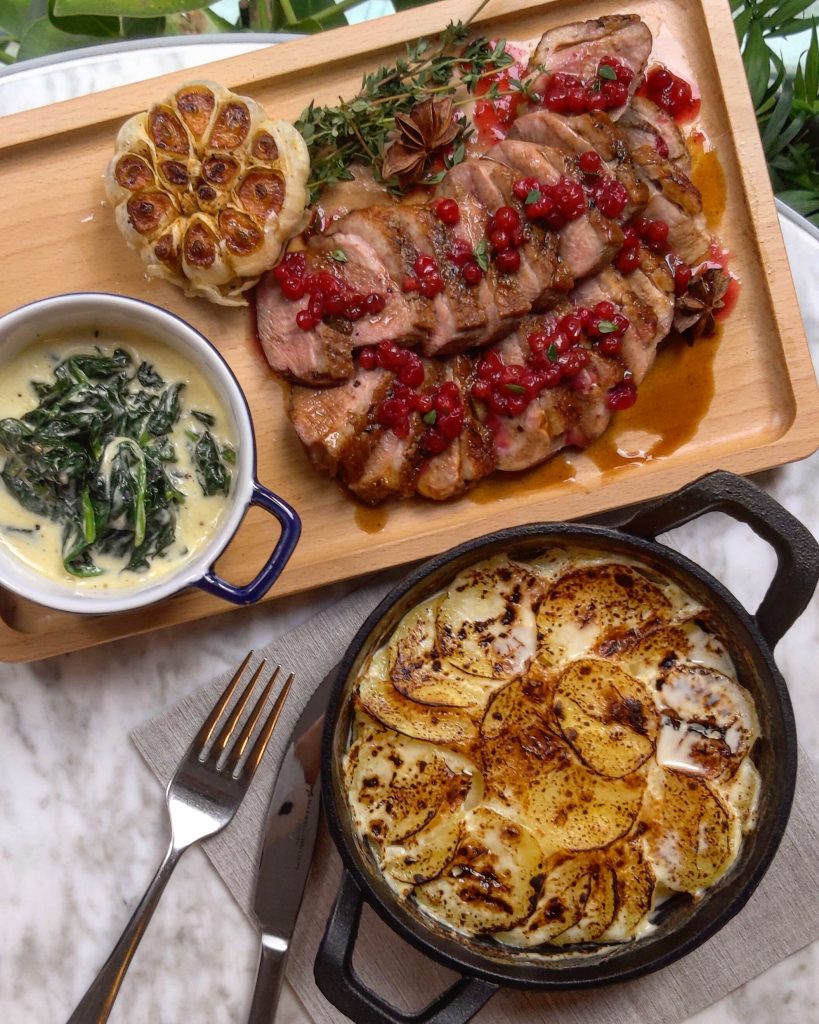 Cornerstone, having made its debut as a modern bistro championing the best of quality ingredients in a vibrant and relaxed setting, offers all-day dining and showcases high-quality local and international dishes. The restaurant also has a unique wine list of almost 50 bottles, showcasing special grape varieties that serve as the best food-pairing partners for Cornerstone's dishes. To celebrate Christmas, the restaurant is specially presenting its ultimate Christmas dining for two (HK$480, serving from December 12 to 31), including pan-seared Gressingham duck breast with cranberry sauce, comté gratin dauphinois and nutmeg creamed spinach.
Cornerstone, 49 Hollywood Road, Central, +852 6809 9771, Cornerstone Facebook
Arcane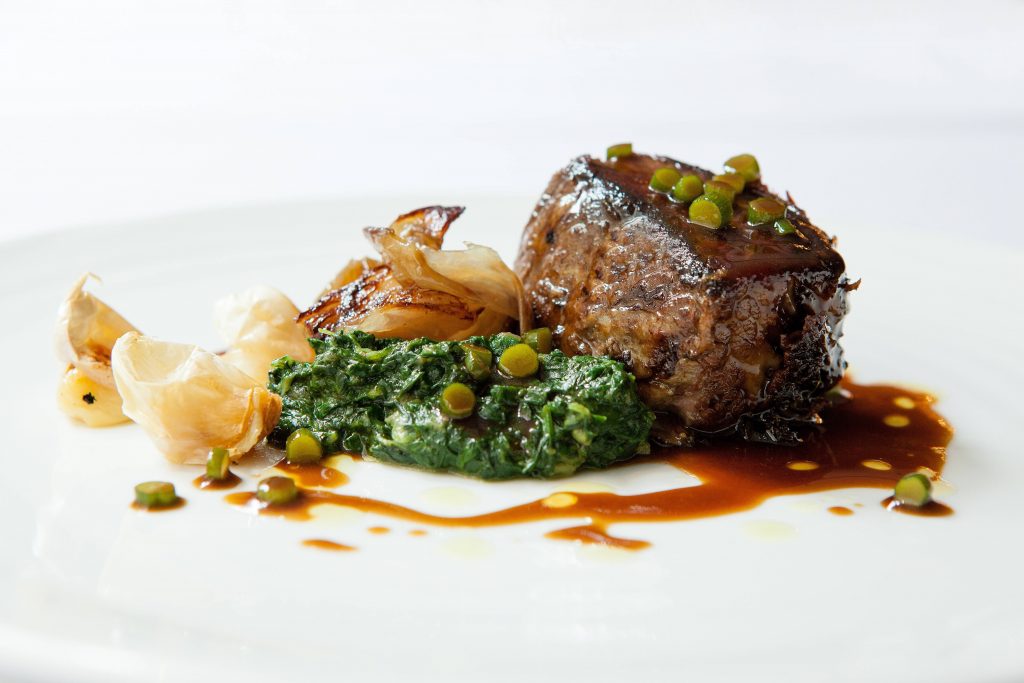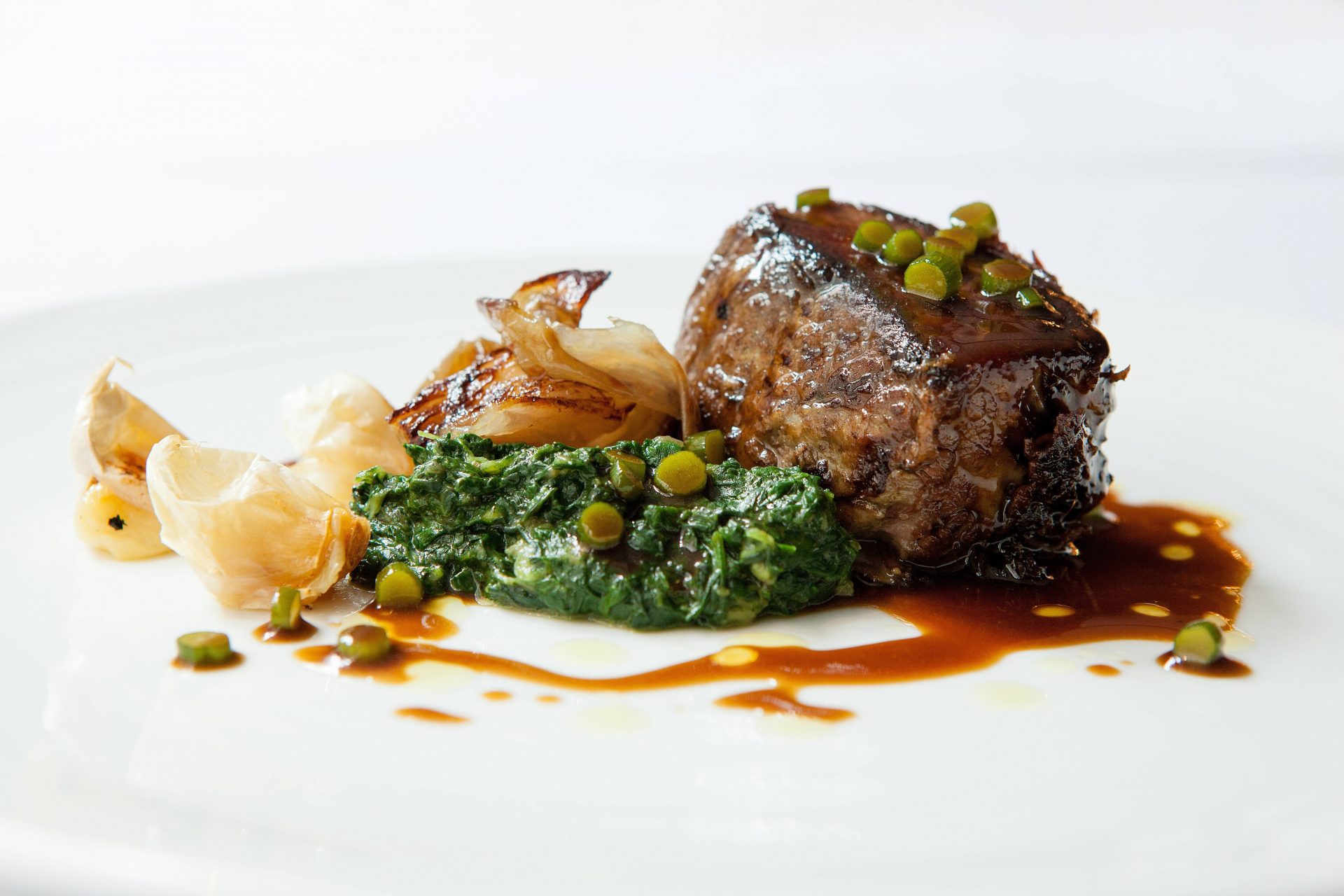 Arcane, the multi-award-winning chef Shane Osborn's first solo venture in Hong Kong, delivers the finest quality five-course festive dining menu (HK$1,555) throughout the month of December. Featuring the restaurant's most popular dishes, the journey begins with a burst of flavourful Japanese fruit tomato with burrata, rocket pesto, pine nuts and Marfuga olive oil. Next, refreshing Hokkaido scallops with courgette, jicama, yuzu, ginger and sesame are provided, followed by the popular creamy and rich sautéed potato gnocchi, with charred Cévennes onion, shiitake duxelle, parmesan and white truffle. For the main course, a mouthwatering pan-roasted wagyu short rib with sweet potato, Brussels sprouts, bacon, chestnut and white truffle is perfectly succulent and rich. The desserts include a delightful sweet yuzu and lemon posset, a blood orange and yoghurt ice cream, and a white chocolate tuile.
Arcane, 3/F, 18 On Lan Street, Central, +852 2728 0178, arcane.hk
Bibo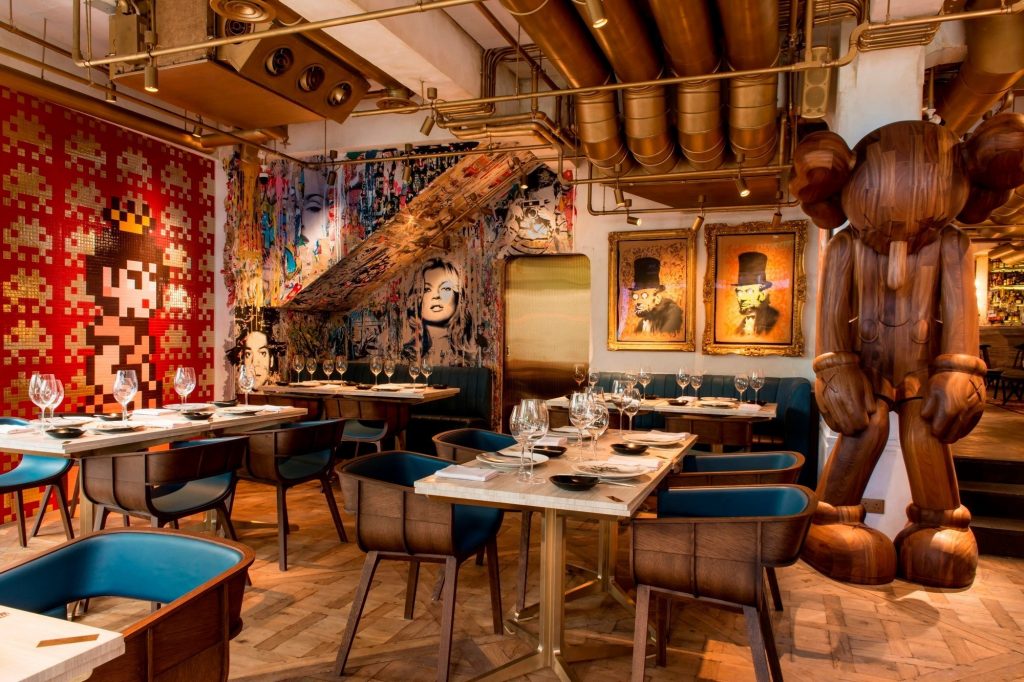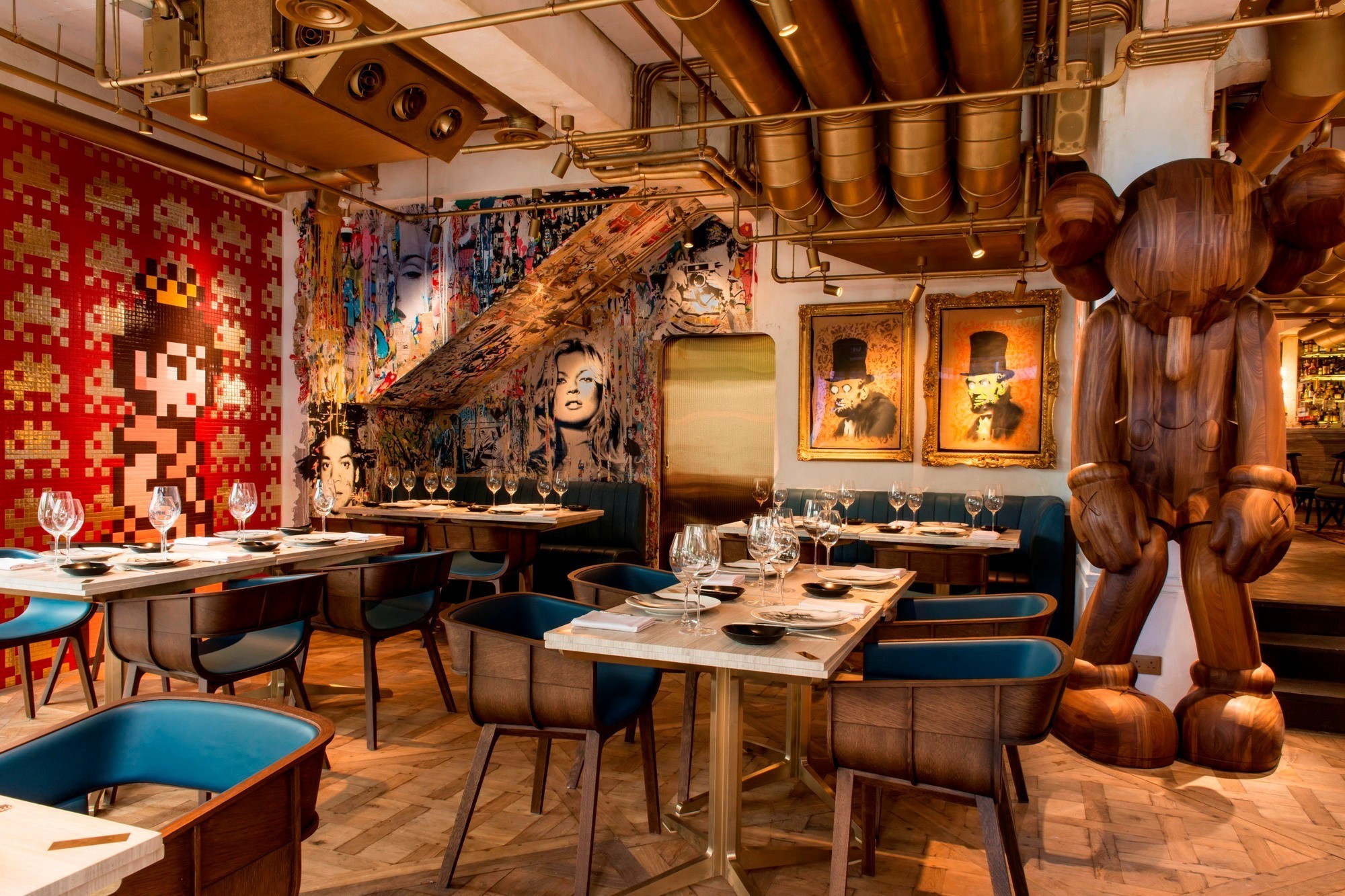 In this luxurious French restaurant, you can indulge in chef Nicholas Chew's elaborate menus that showcase seasonal dishes crafted especially for the occasion alongside Bibo's signature favourites. Festive dinner menus include the perfectly designed Christmas lunch (available on December 25 and 26 at HK$568), Christmas dinner (available on December 24 and 25 at HK$1,188), New Year's lunch (available on December 31 and January 1 at HK$588), and New Year's dinner (available on December 31 and January 1 at HK$988) as well as Moët & Chandon Grand Vintage 2009 Champagne, set to make for an unforgettable Christmas and New Year's experience.
Bibo, 163 Hollywood Road, Sheung Wan, +852 2956 3188, bibo.hk
The Cakery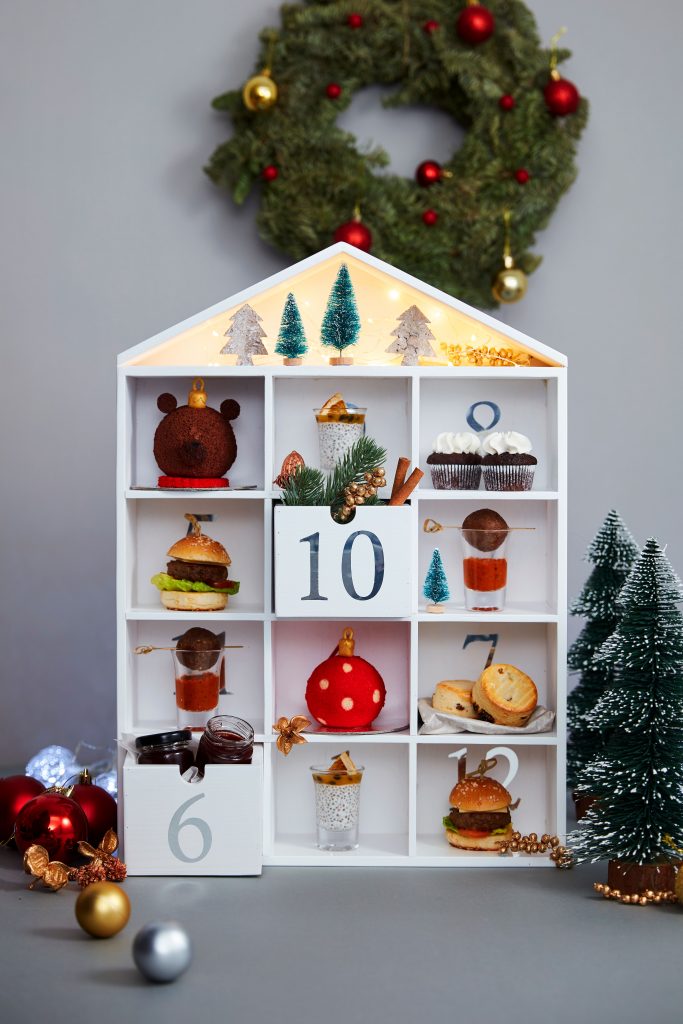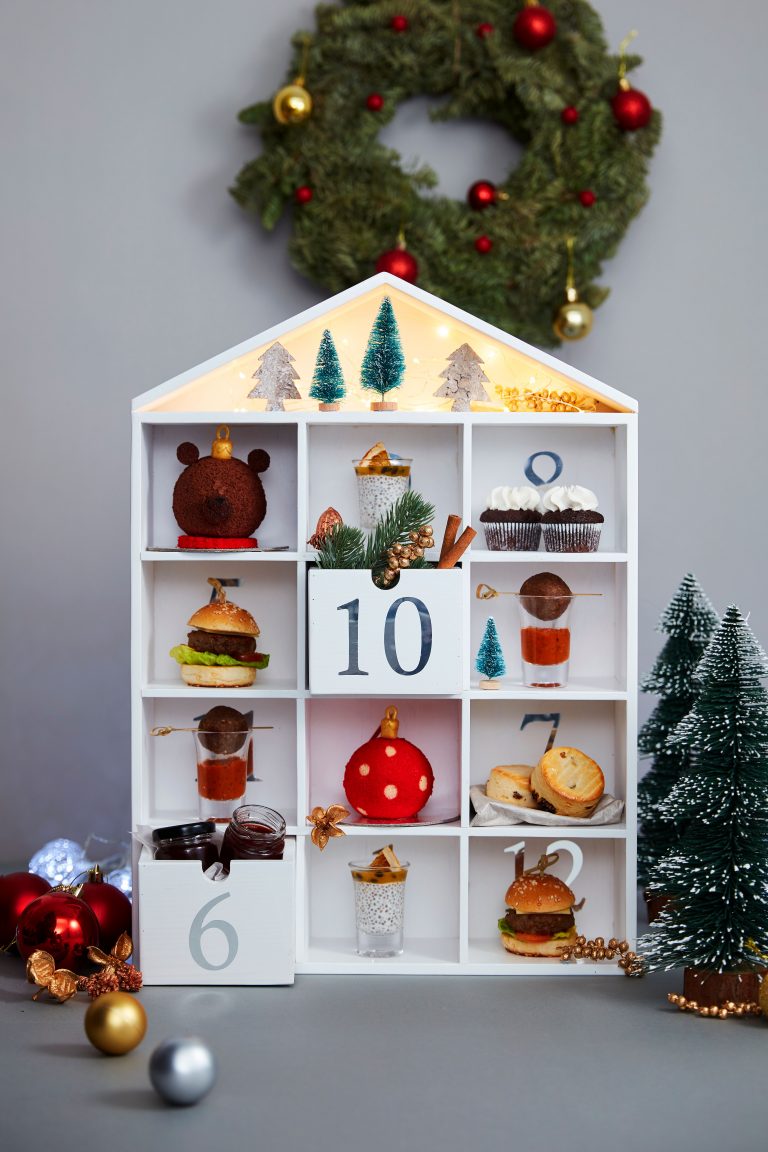 Winter nights are perfect for curling up under a thick blanket with a cuddly teddy bear. This year, The Cakery has put together a range of delicately designed teddy bear-themed products to celebrate Christmas with you. The vegetarian Christmas afternoon tea set (HK$538/person) comes with an Impossible burger that's deliciously paired with intricate sweets, including teddy bear chiffon mini-cakes and golden raisin scones with homemade strawberry jam and clotted cream. This set is presented in the form of an advent calendar and comes with a handful of sustainable gifts.
In addition, The Cakery is providing abundant Christmas items and party packages to treat yourself or as holiday gifts. The all-time favourite chiffon cake (HK$988) is reimagined as a Christmas wreath. Topped with nine pieces of green chiffon cake balls, the bed of the wreath is layered with white chocolate, then topped with another layer of chiffon cake and sweetened Rice Krispies. This gluten-free creation is decorated with miniature bronze and red sugar balls, adding some festiveness to your Christmas celebration.
This year, The Cakery also takes the traditional gingerbread house (HK$1,680) to another level with light-up gingerbread house-toppers. Each intricately decorated gingerbread house sits atop the popular gluten-free vegan chia seed Daydreamer chocolate cake.
The Cakery (Landmark), Shop 303, Landmark, 15 Queen's Road Central, Central, +852 6683 3833
The Cakery (Causeway Bay), Shop 124, Lee Garden Two, 28 Yun Ping Road, Causeway Bay, +852 2816 1838
thecakery.com
Duddell's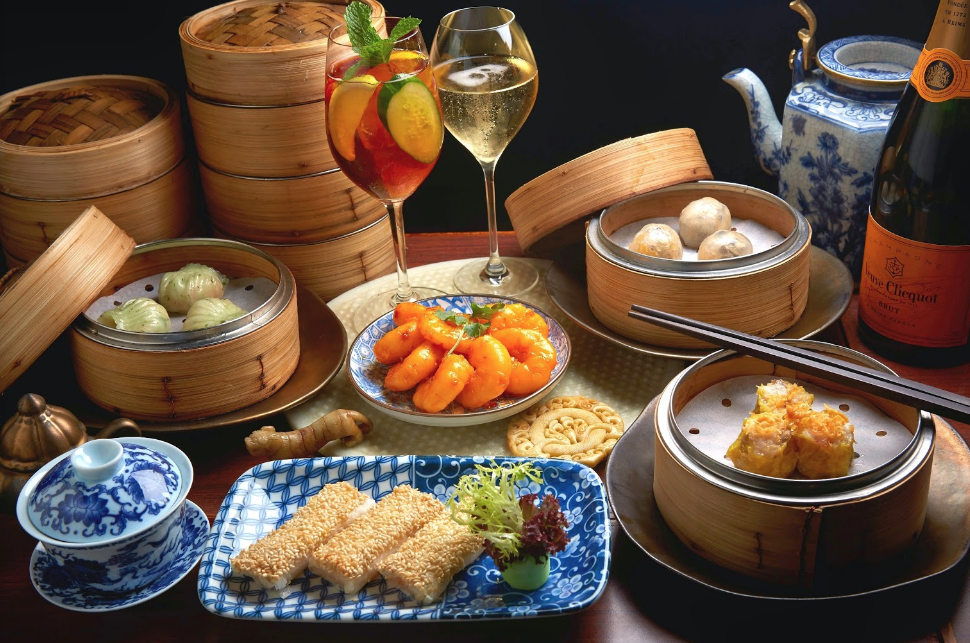 Duddell's is not only a restaurant, but also a cultural and social destination for people who have an active appreciation of the arts. With the motto "honest about art, serious about food", Duddell's connects food with art in a fresh and new way. It welcomes guests for lunch, dinner, all-day snacks and drinks, and weekend champagne brunch. Serving authentic Michelin-starred Cantonese cuisine, vintage cocktails and a hand-selected lit of classic wines in a beautiful art space, Duddell's offers an all-round cultural experience.
Therefore, you can't miss a couple of holiday special sets at Duddell's: the Alaskan king crab Chinese winter solstice set dinner (available from December 20 to 22 at HK$9,888), the Chinese winter solstice set dinner (available from December 20 to 22 from HK$1,388) and the Christmas brunch (from HK$770). Don't forget the Christmas & New Year's Eve set dinner (HK$1,688), a special menu of 10 dishes that includes the likes of crispy suckling pig with caviar, baked whole lobster with cheese, and fried rice with black truffle, egg white and fresh crabmeat.
Duddell's, 3/F, Shanghai Tang Mansion, 1 Duddell Street, Central, +852 2525 9191, duddells.co